Hello everyone! My holidays are finally here! A few days ago, I met up with my bffs
Jackie
and
Bryan
! We went to Ippudo for ramen because I am a ramen vigin (I am an udon fan fo lyfe)! Surprisingly we didn't have to wait for very long. The ramen & gyoza we ordered was delicious! We got the chance to catch up, rant about exboyfriends and crazy stalkers, life and anything under the sun! We took neoprints, visited H&M, pranced around town and took a ton of photos (warning photo spam up ahead!) and here are the rest of our wonderful day:
"CHERYL AND JACKIE'S VIRGIN IPPUDO EXPERIENCE, GOTTA TAKE A PIC!"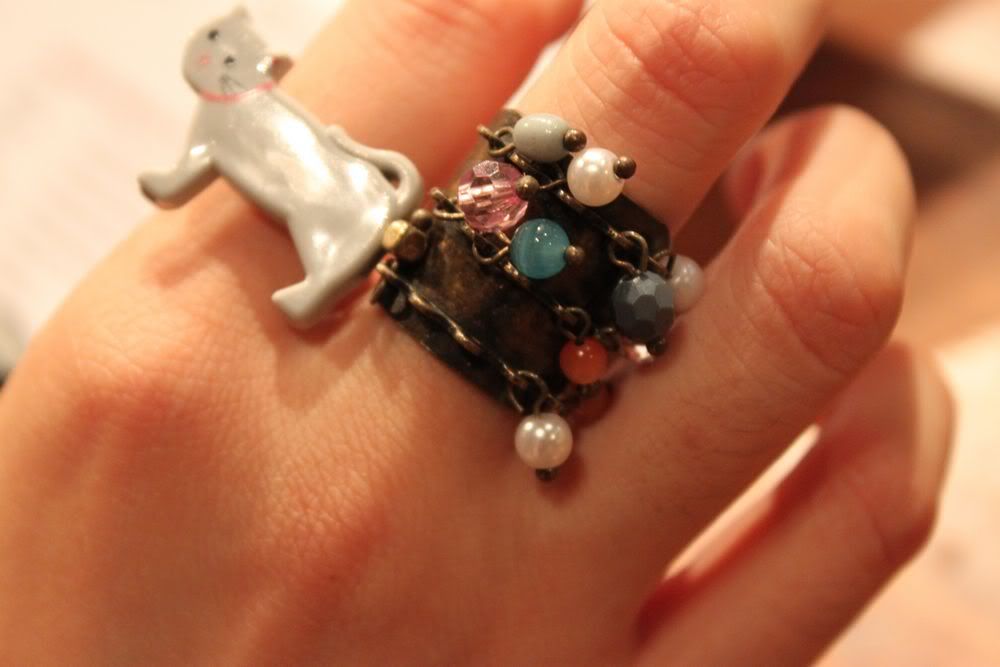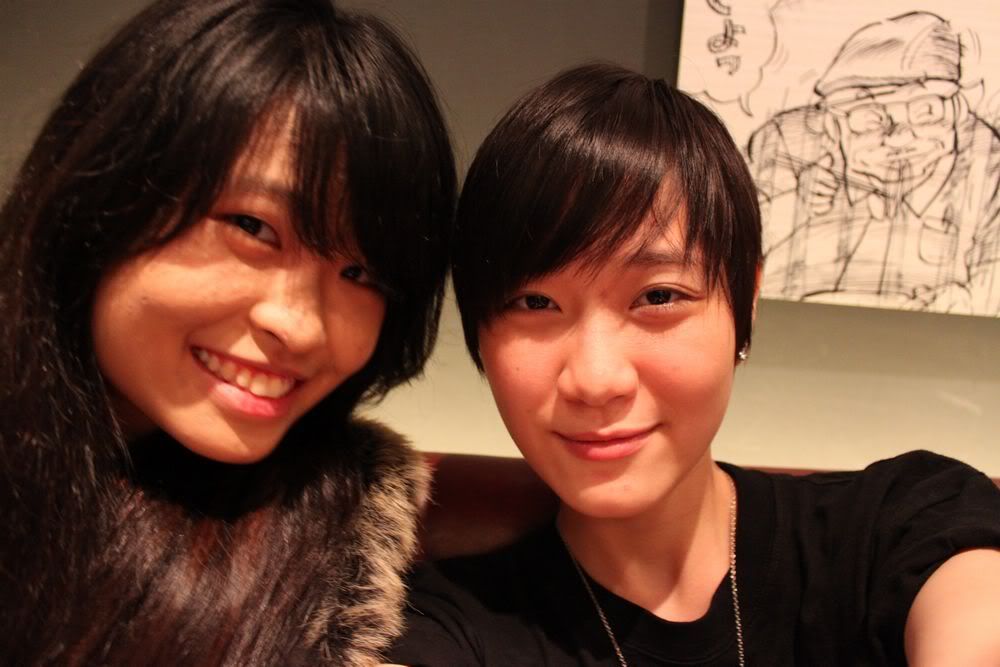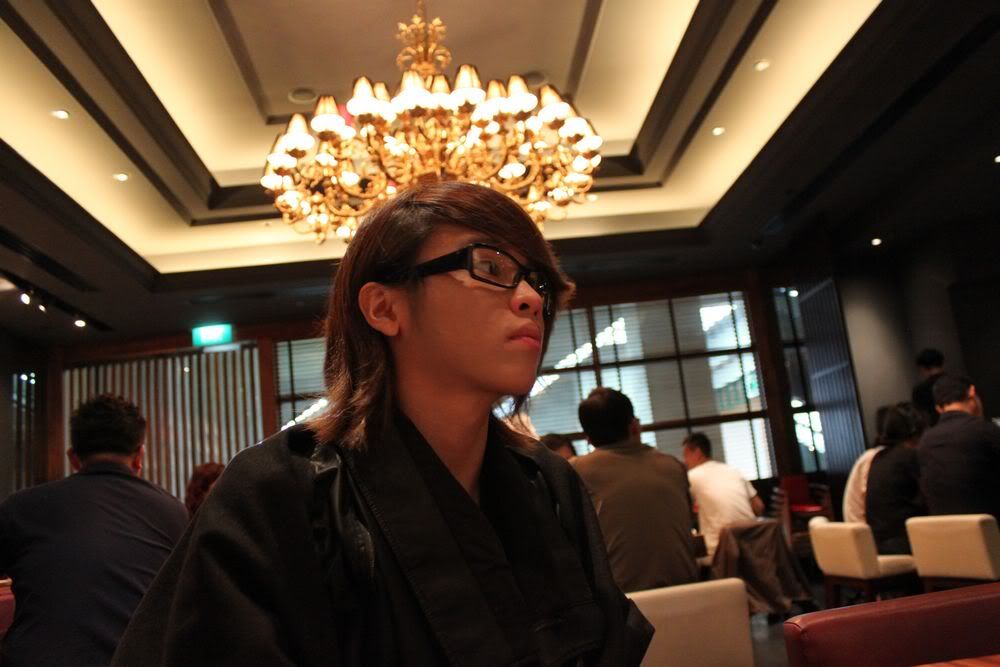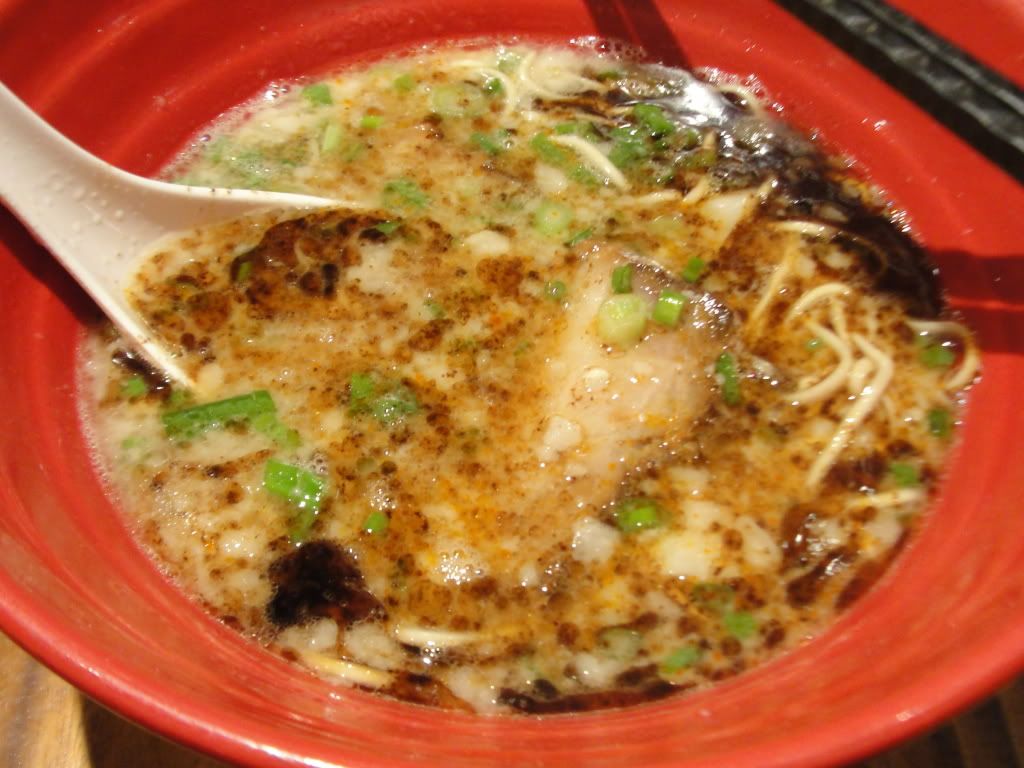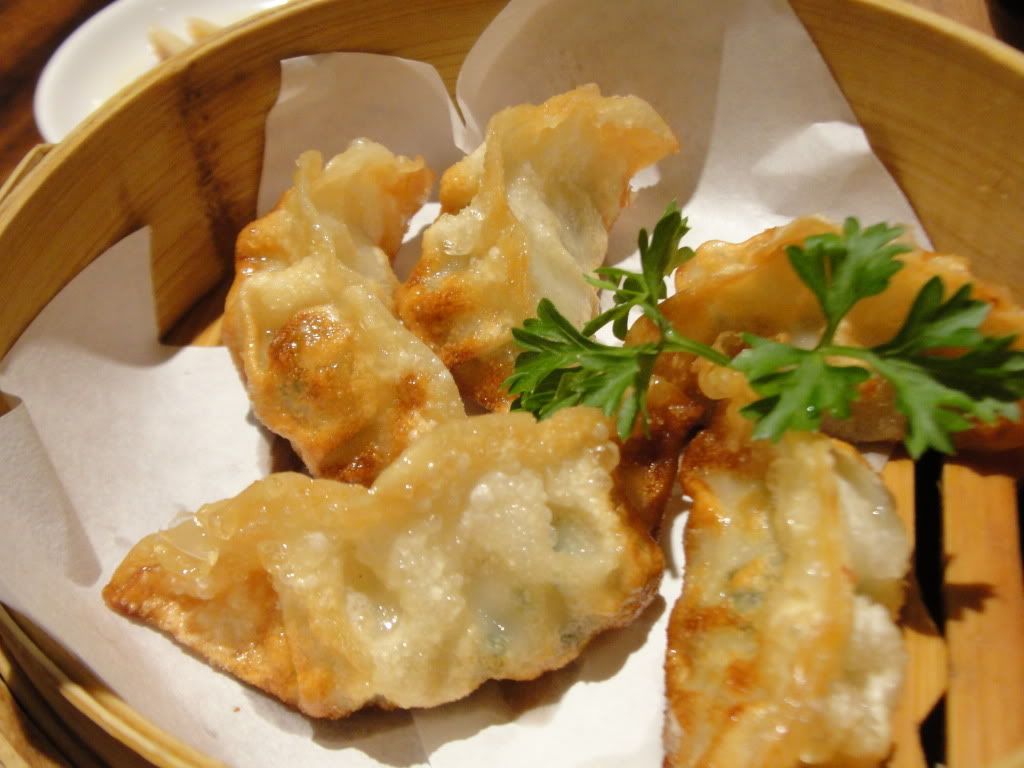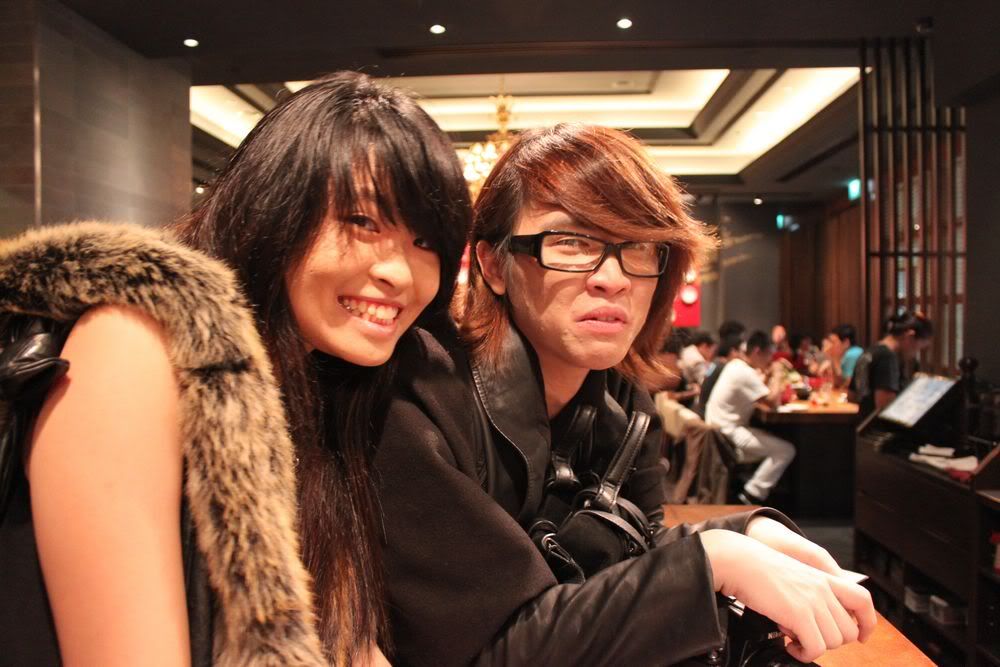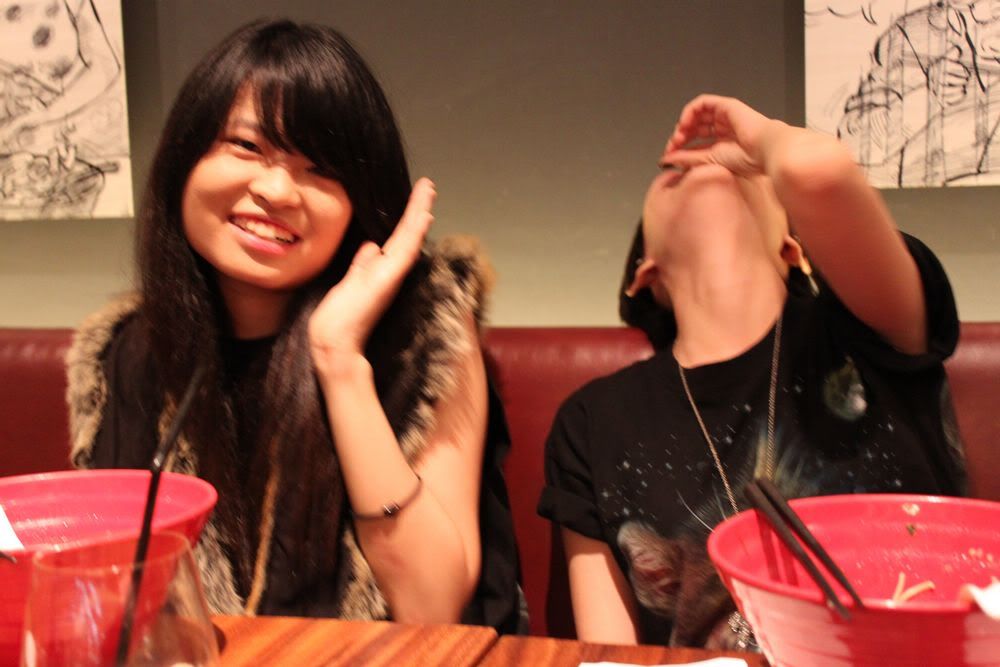 Jackie was telling us about this stalker of hers and Bryan added comments like, "Did he send you a bra so we could
BE CLOSE TO YOUR HEART
?"
NEOPRRRRRINTS! I love taking them but sadly they're so expensive now :(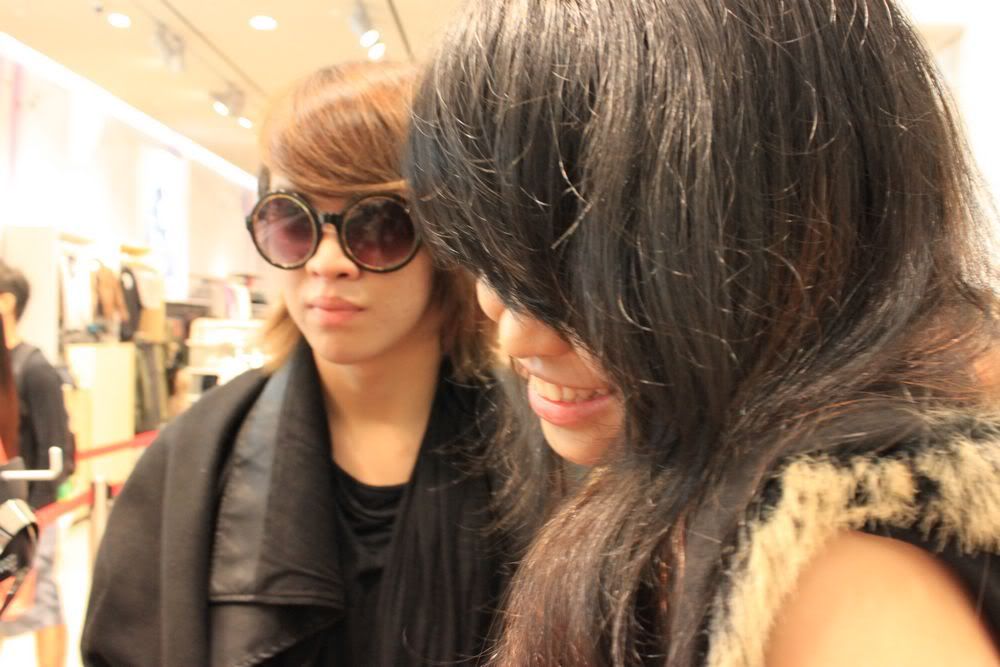 After neoprints, we visited H&M! Can you believe I have not visited H&M until that day? Well, I have been too busy to go to town for leisure. I am SO RELIEVED that my holidays are here. Anyway, H&M is pretty huge and we wandered around for a bit. I didn't get to look at everything but I almost bought a set of rings. I am tempted to go get them the next time I'm in town. Me and Bryan also tried to hide from Jackie at one point. Seriously, me and B are 19 years old and Jackie is 16 and I think our ages should be swapped ahahahha!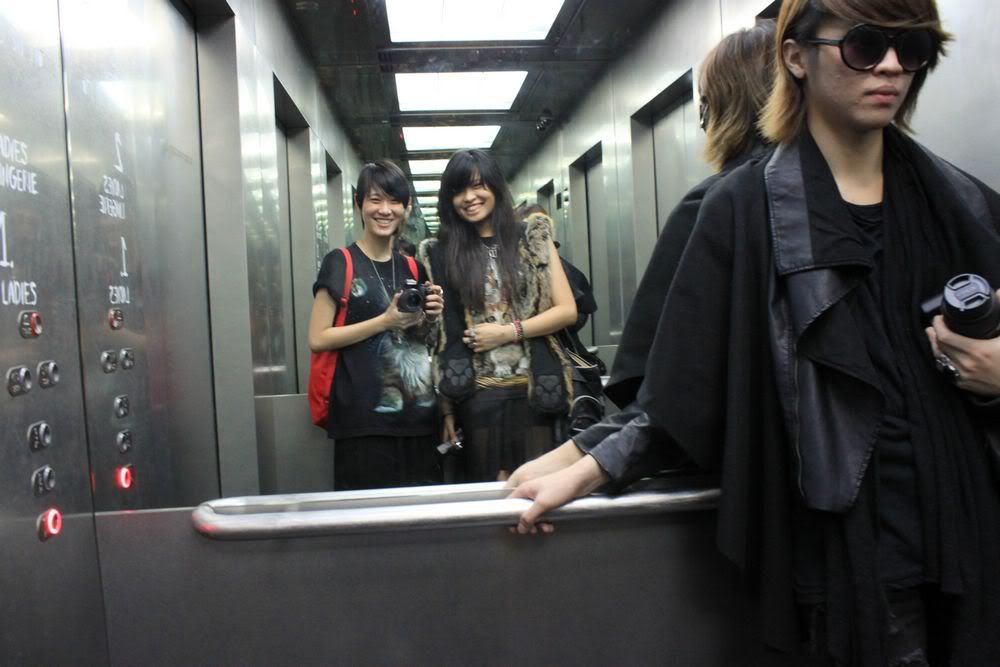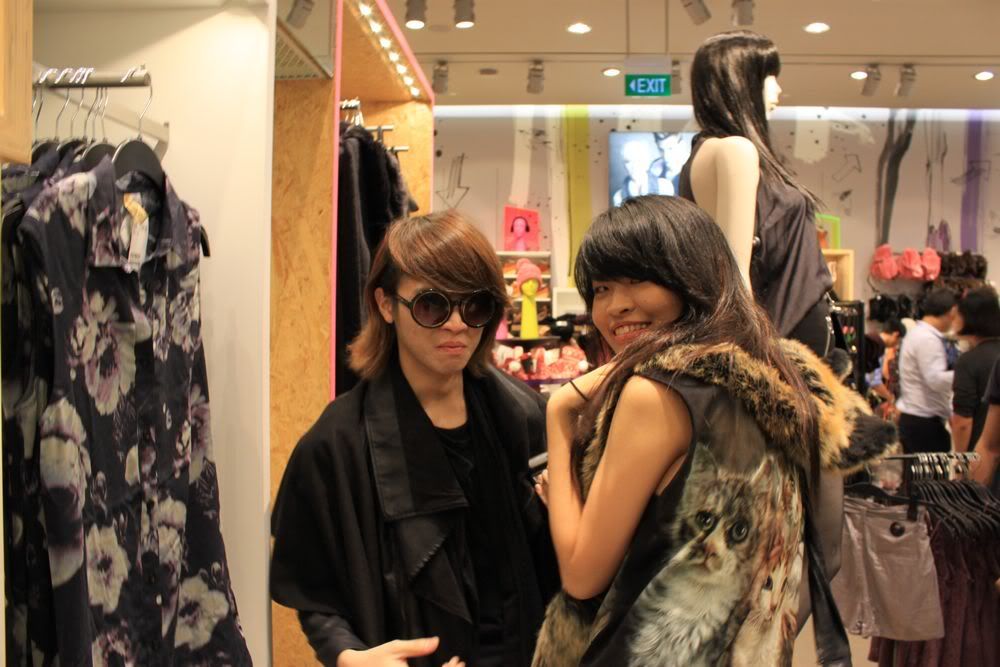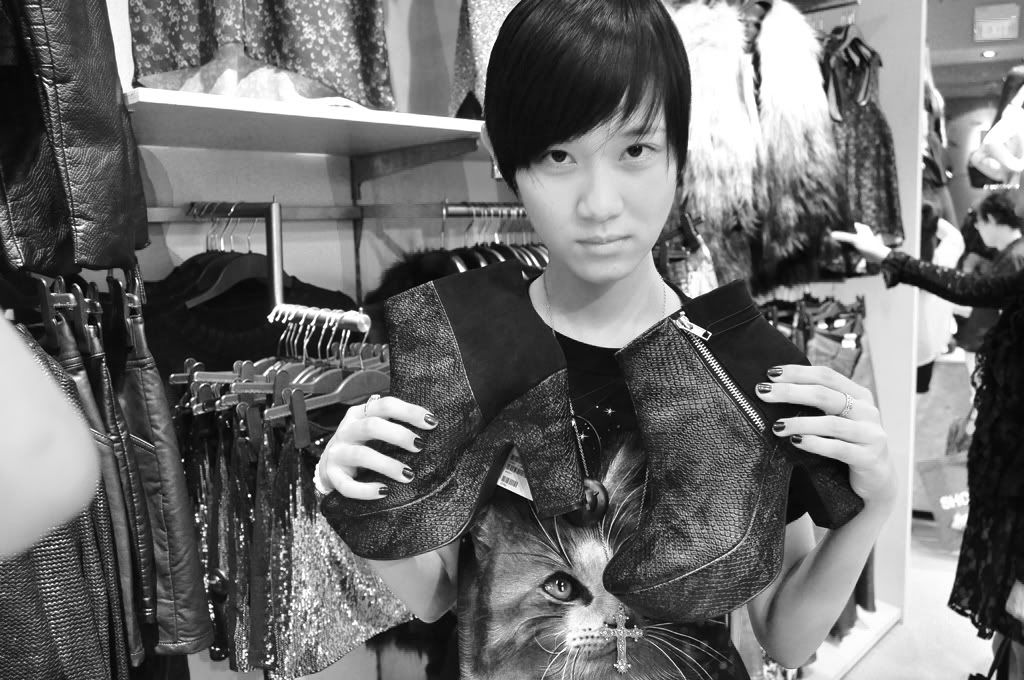 AHAHAHA Jackie so V O G U E !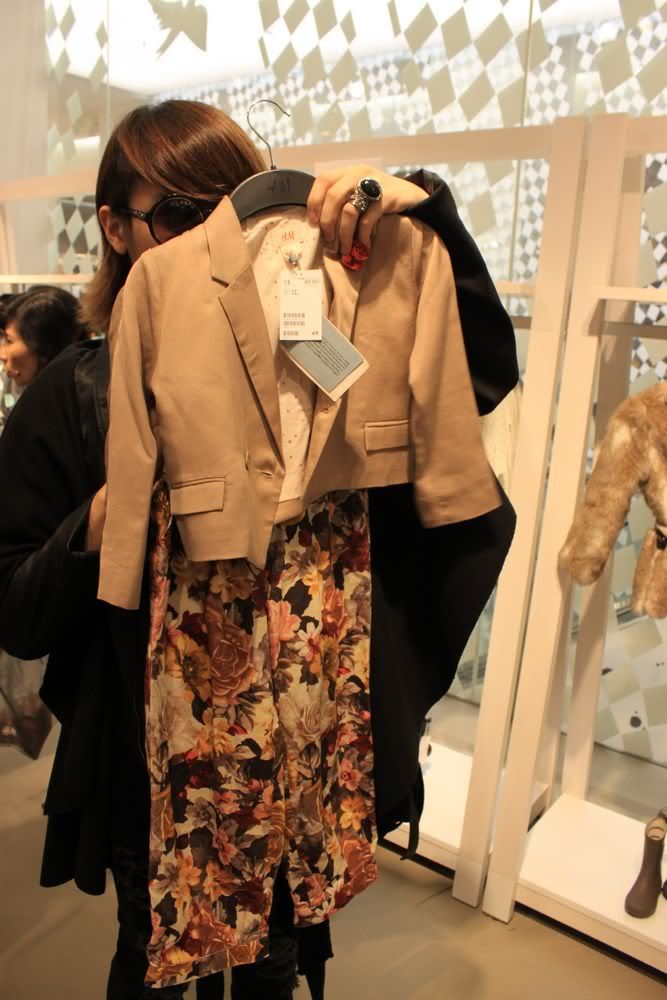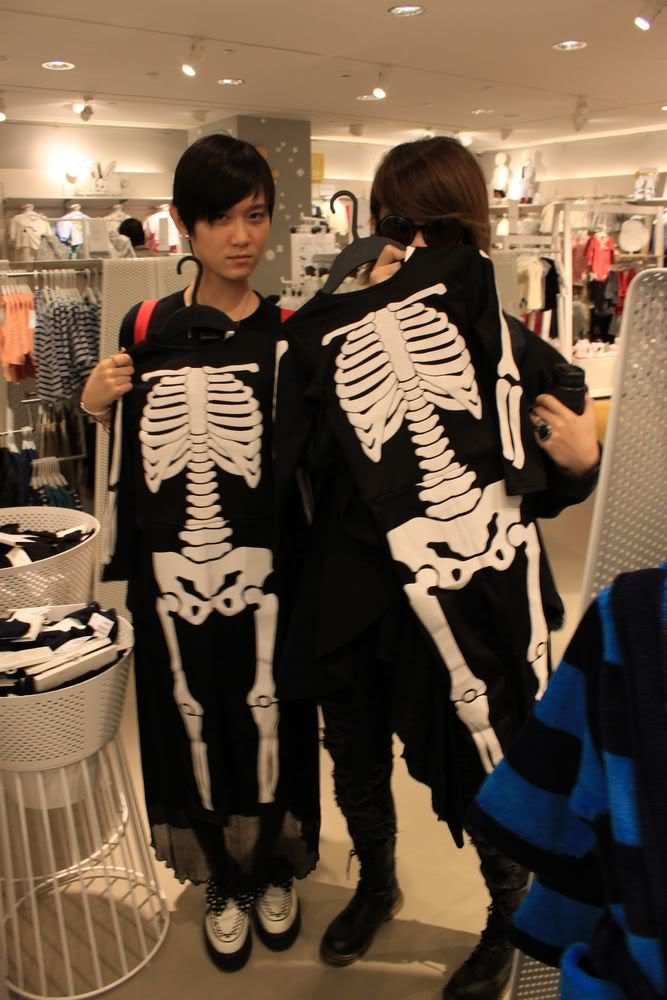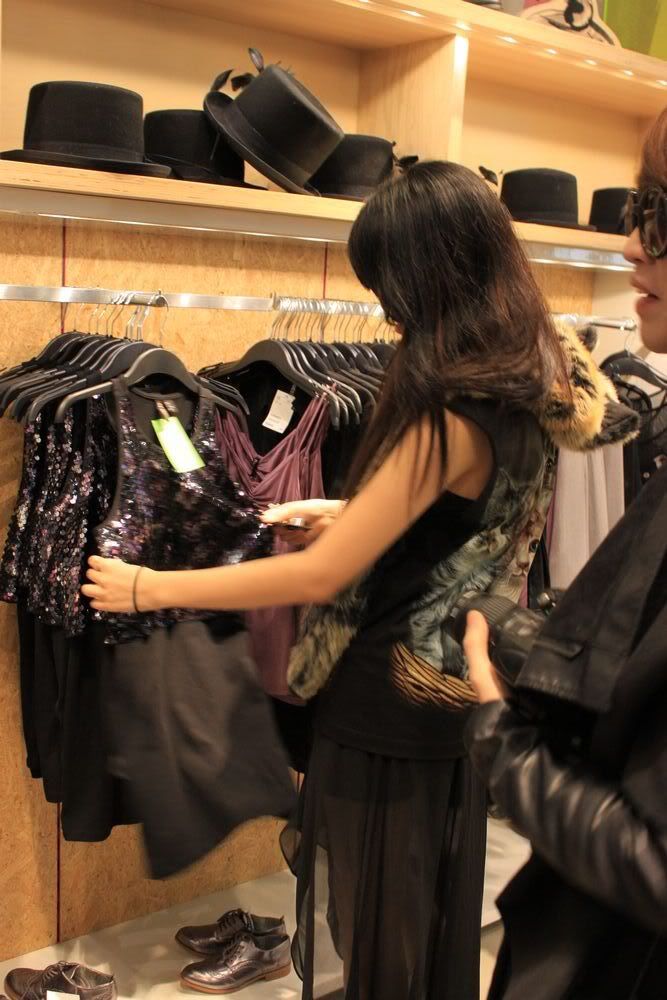 Cuuutest ear muffs ever! You can't see it but it's a cat face!! And the clothes at the kids section are way too adorable! We kept exclaiming, "WHY DON'T THEY HAVE BIGGER SIZES!!" And I said I should just get the fringe vest (below) for my dog. LOOK AT IT. IT'S TOO PRECIOUS. HAHA OUR MATERNITY CLOCKS ARE TICKING.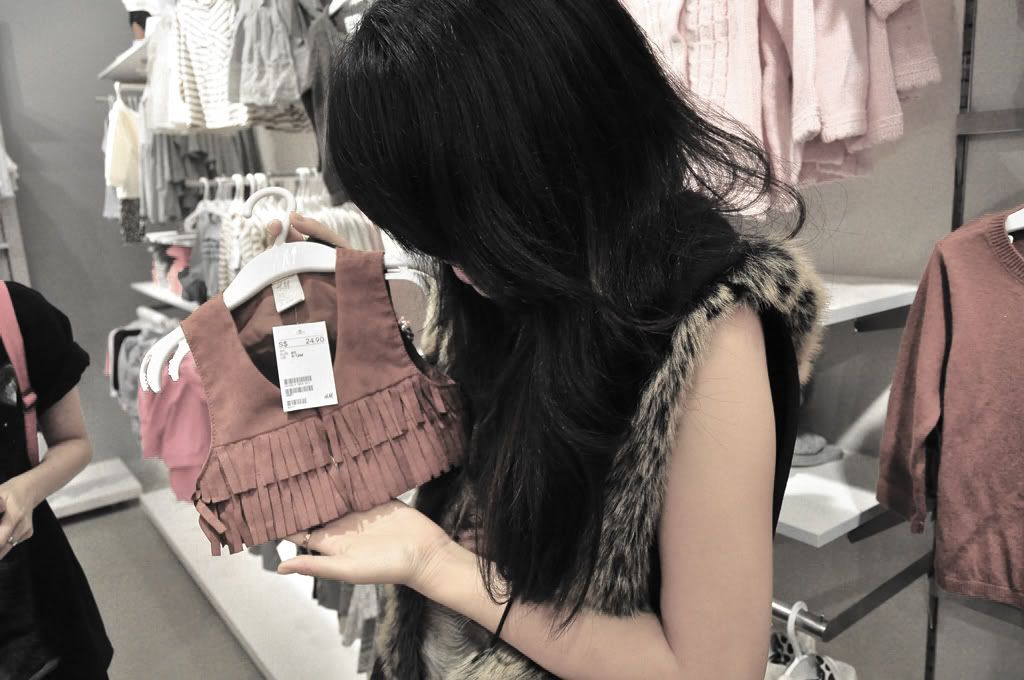 After wandering around Kinokuniya for a brief moment to look at japanese stationery, we decided to take photos. And I have to say, it is SO BEAUTIFUL to hang out with people with similar passions! We immediately help each other take photos of our outfits and details. No questions asked, just "Full view!
-snap
- Details of accessories! -
snap
-" Because when we are with other friends, we have to ask them to help take photos and it feels inconvenient sometimes. So we were like,
OH THIS IS SUCH A BEAUTIFUL FRIENDSHIP! :'D
"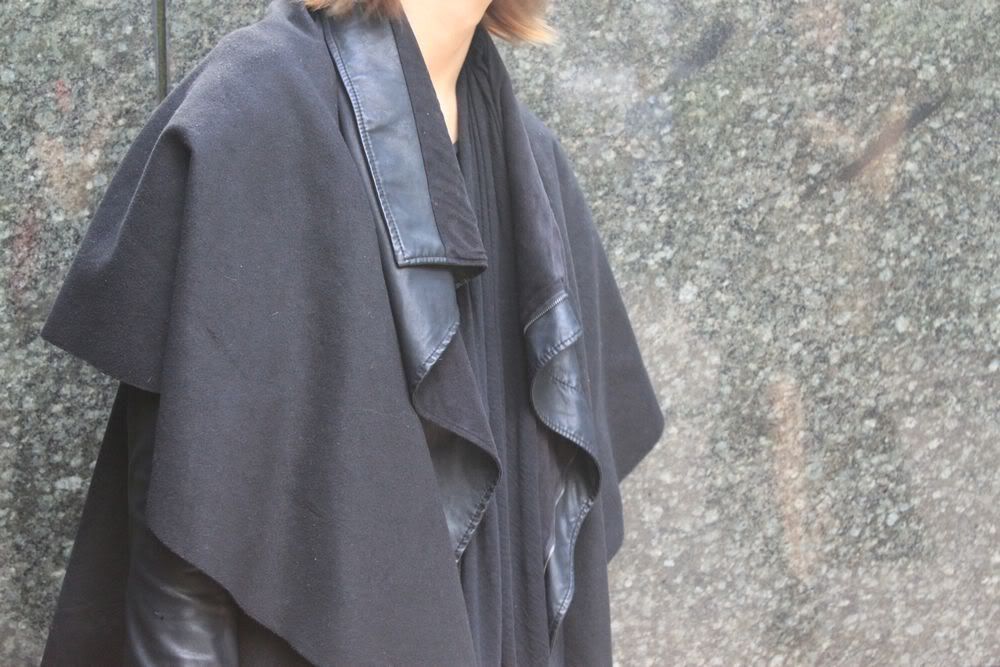 Bryan with lots of drapes, Gareth Pugh style! And his gorgeous AWang Satchel.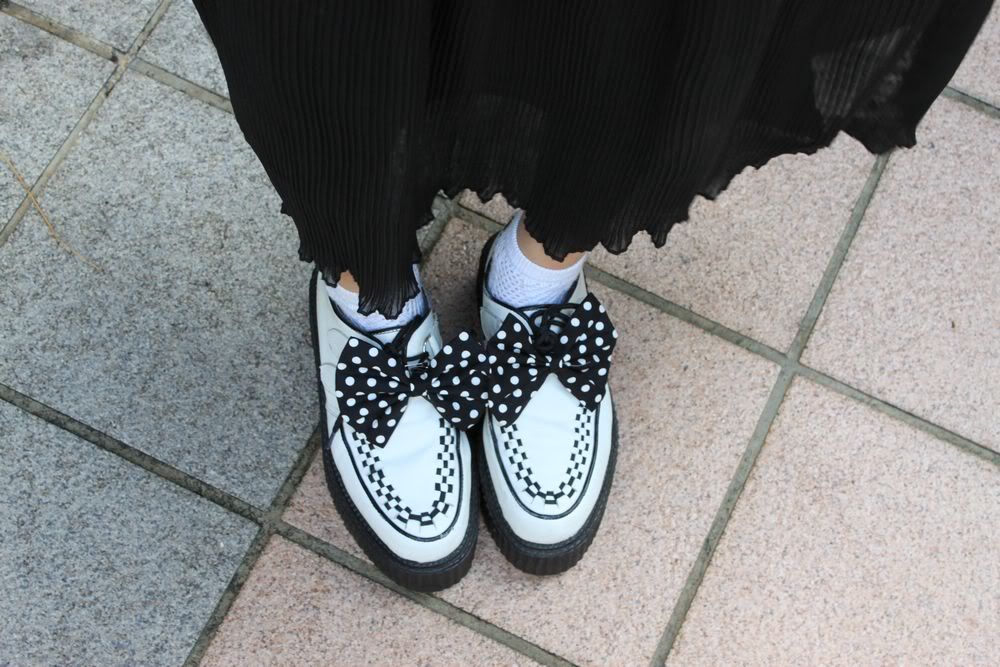 Jackie's lovely accessory details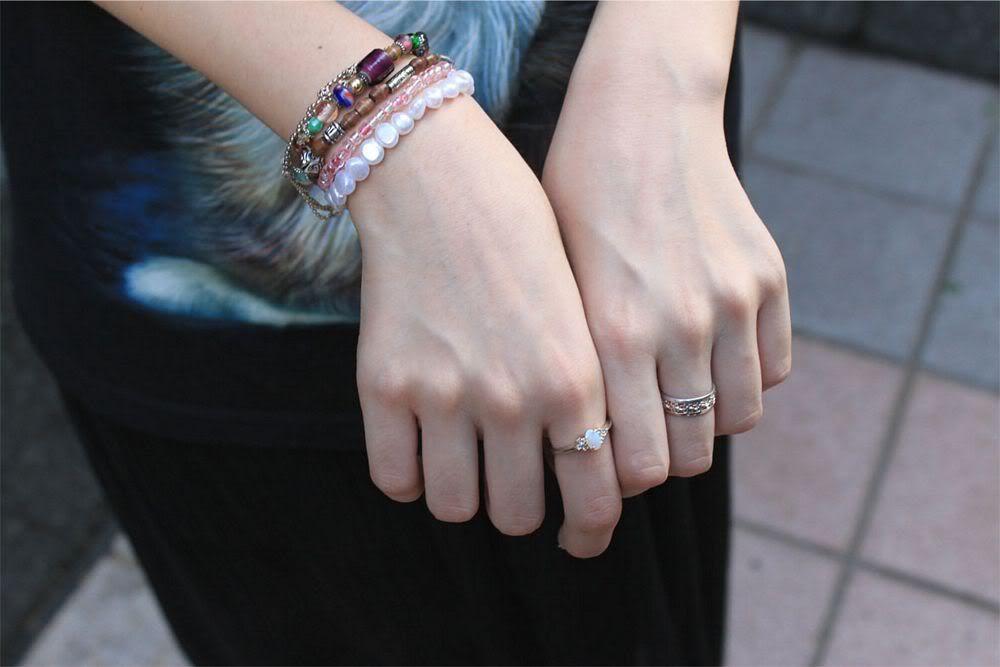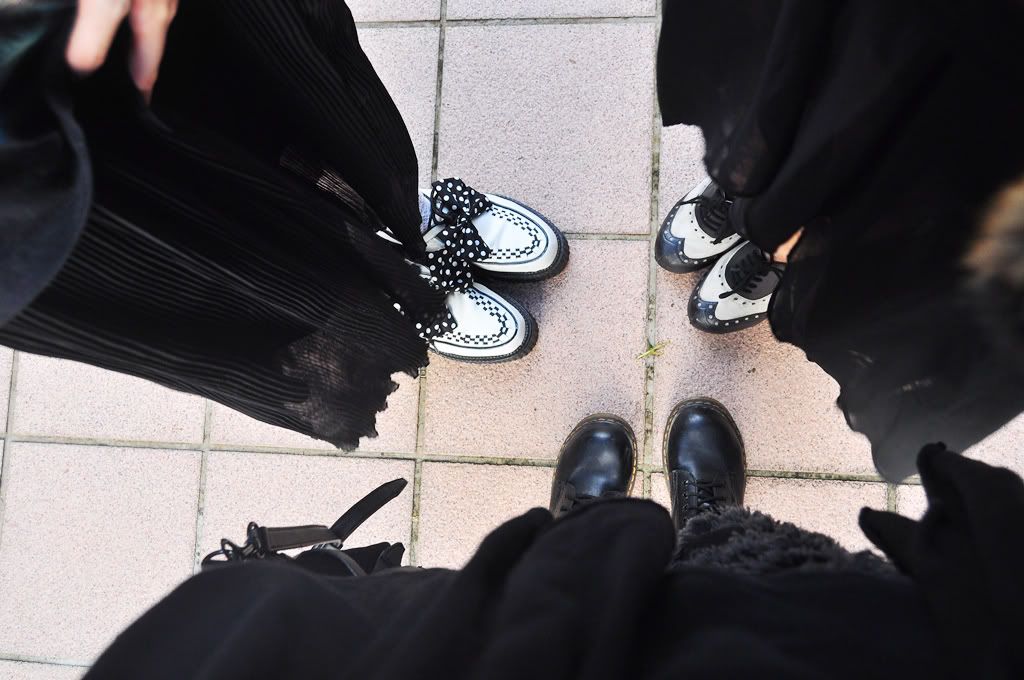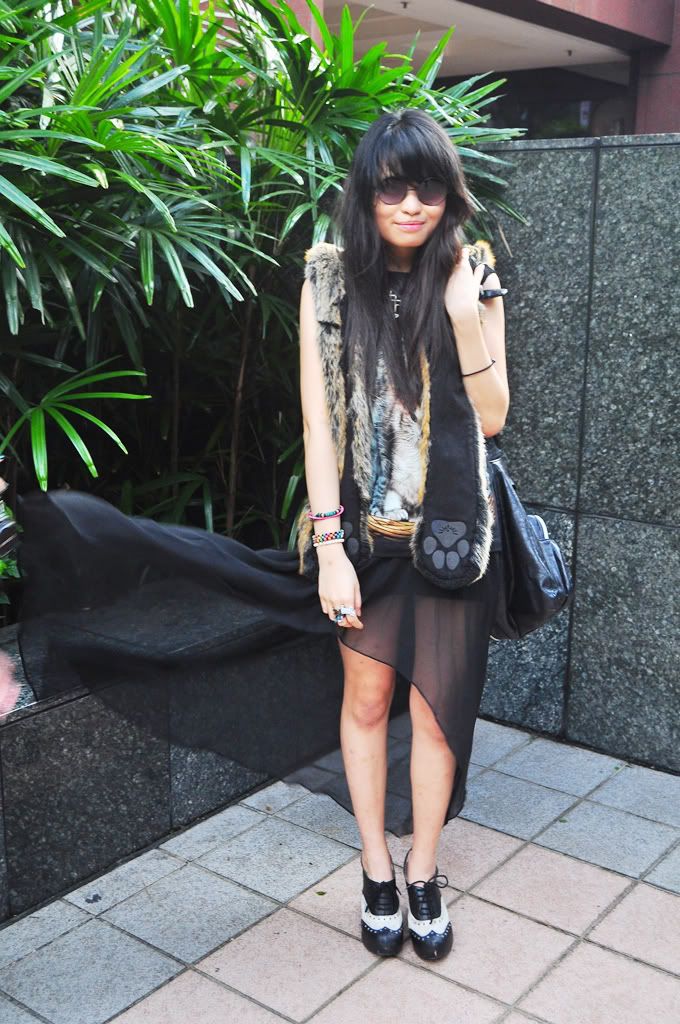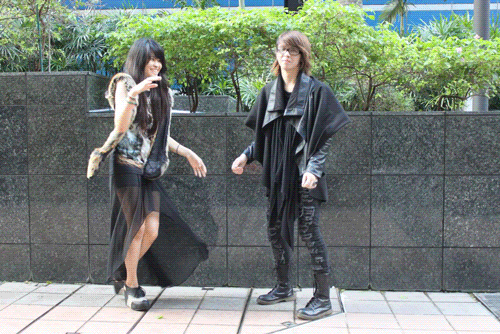 *~*~*HAHAHA US DANCING TO SOME OLD CHINESE MUSIC*~*~*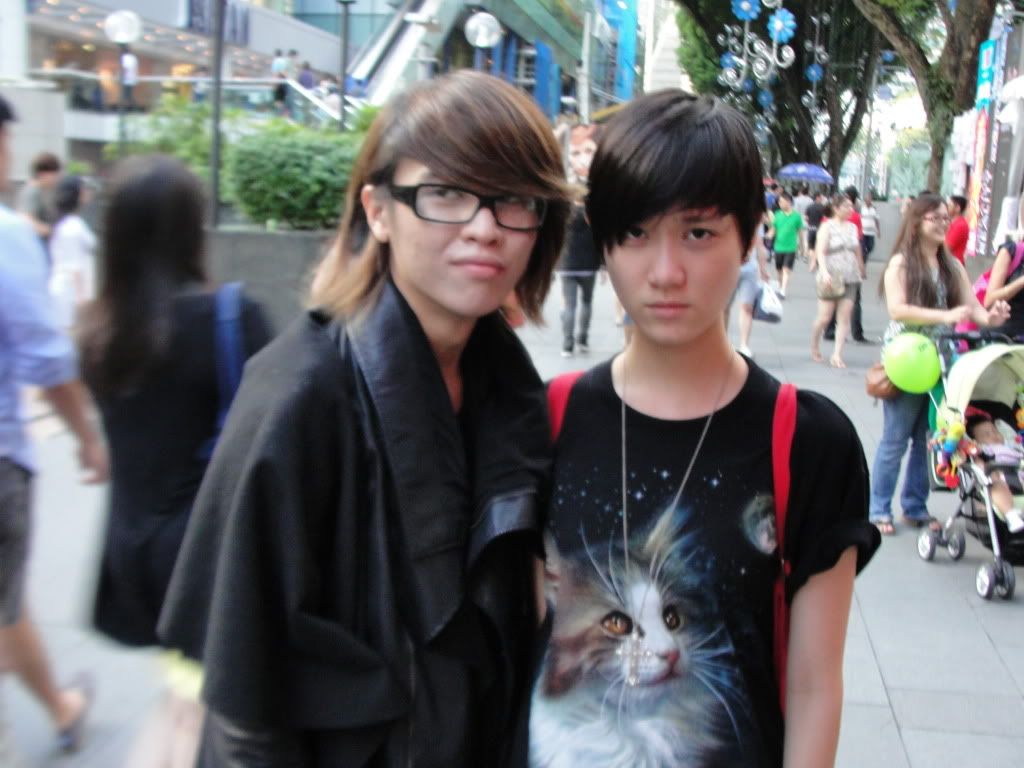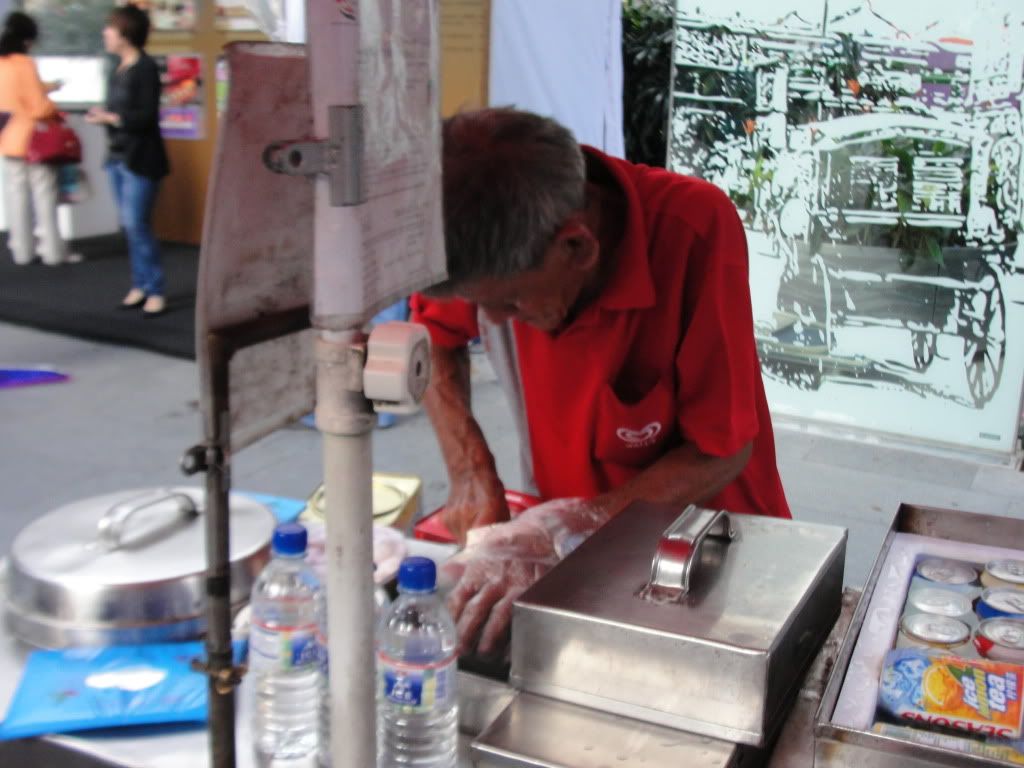 Raspberry ripple!
If it isn't clear enough on my tumblr, I'm a sucker for anything floral.
We decided to take a random photo with the Paul Frank elephant and then I spotted Nikki and ahaha IT WAS SO AWKWARD. Bryan was saying it would have been okay if we were doing something cool like skate boarding or something. I added Parkour. But too bad. WE WEREN'T. SO AWKWARD MOMENT FOR ME AND BRYAN.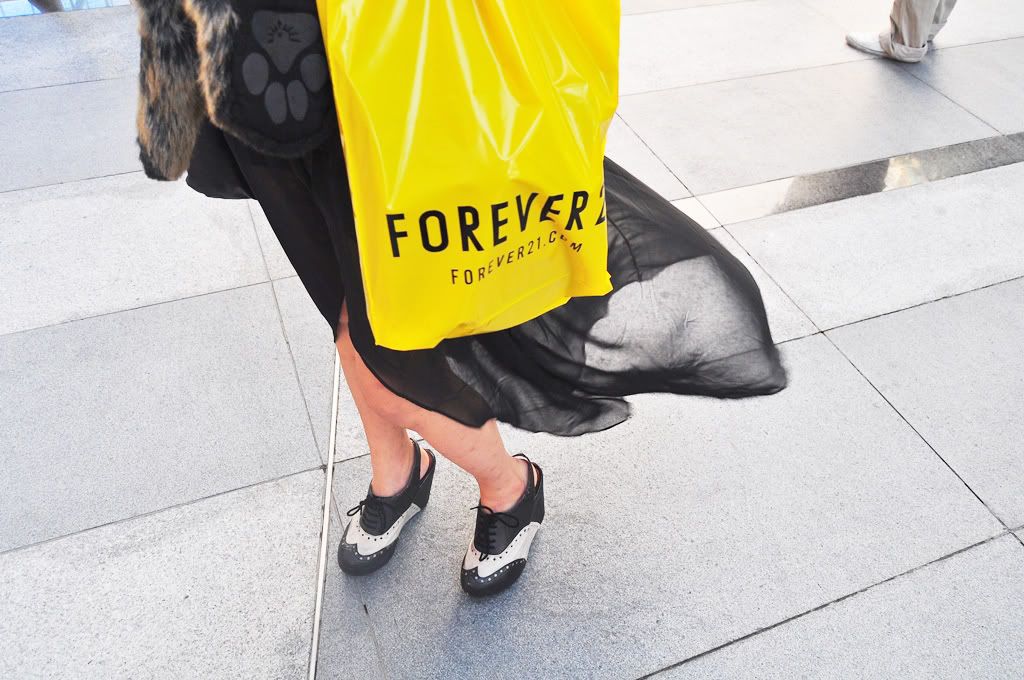 After more aimless wandering around Ion after Jackie left early, me & Bryan finally found a seat (
we had to
run for it
HAHAHA) to collapse on, we continued chatting. But we noticed a guy that was standing near us who kept glancing at us. I figured he was going to ask Bryan for photos. Turns out he asked the both of us for photos!!!! It was such a funny moment, we kept laughing quietly.
red wolf hoodie / kitten shirt / Wnderlust sheer skirt
AWang-inspired Hobo bag / JC oxford wedges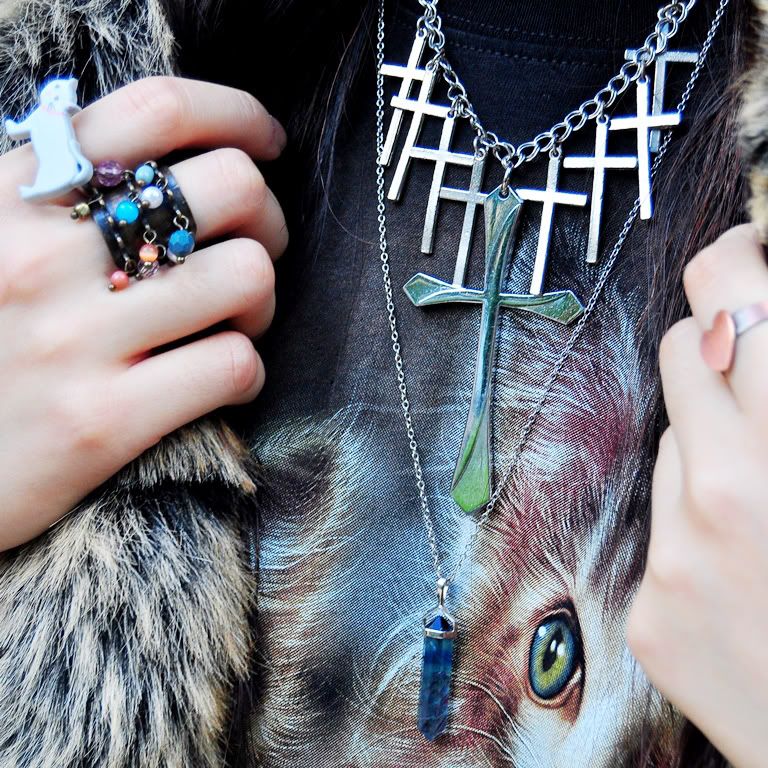 details: AMEN cross & crystal necklace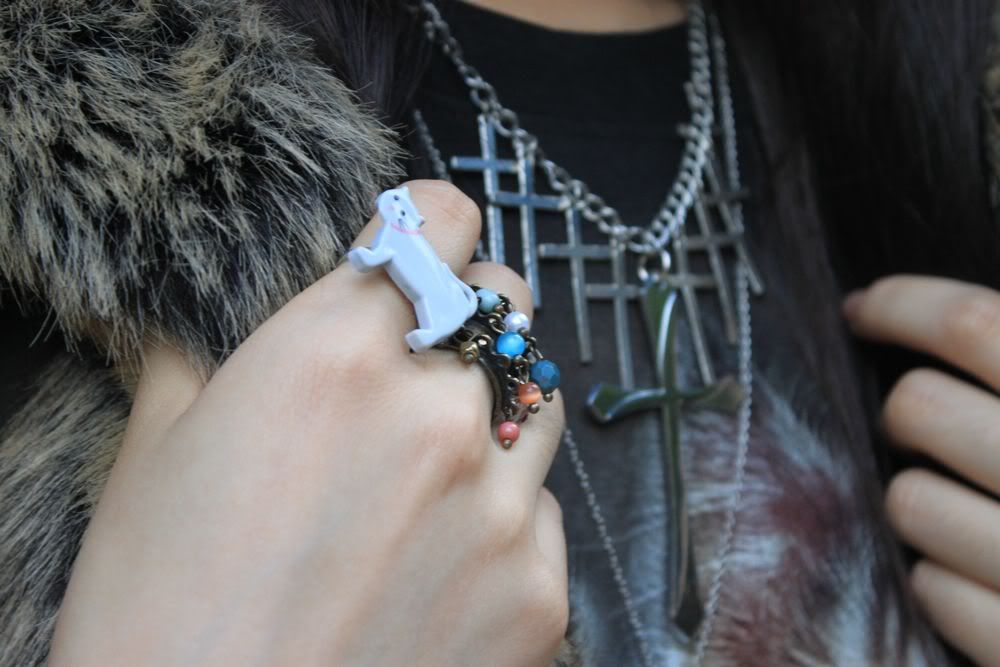 Meow! Sorry for the insane photo spam! Took me forever to post this because of the amount of photos. Ehehe I stole most of them from J & B because my camera sux compared to their dslrs. Well, I am excited that it's finally my holidays now! More photo posts and adventures soon, watch this space!