ombre netted top, oakham market / metallic hair cuff, Toxic Codeine, pink teashades, costume shop /
gretta-lookalikes, online
fringed suede bag, leather jacket & shorts, thrifted
/ accessories, This is Transition, Diva, Topshop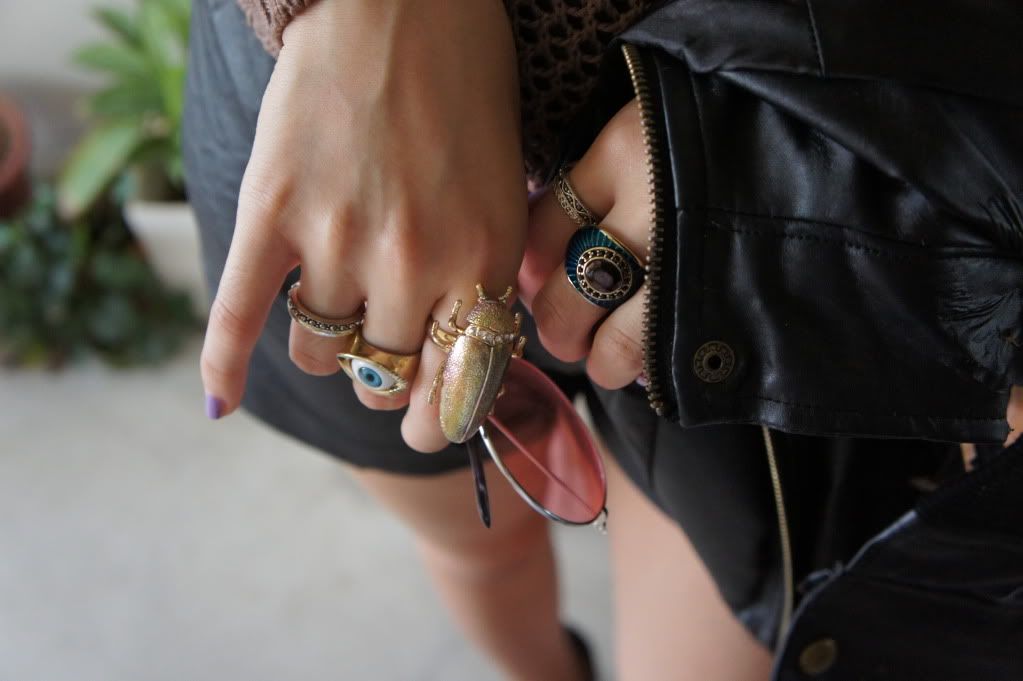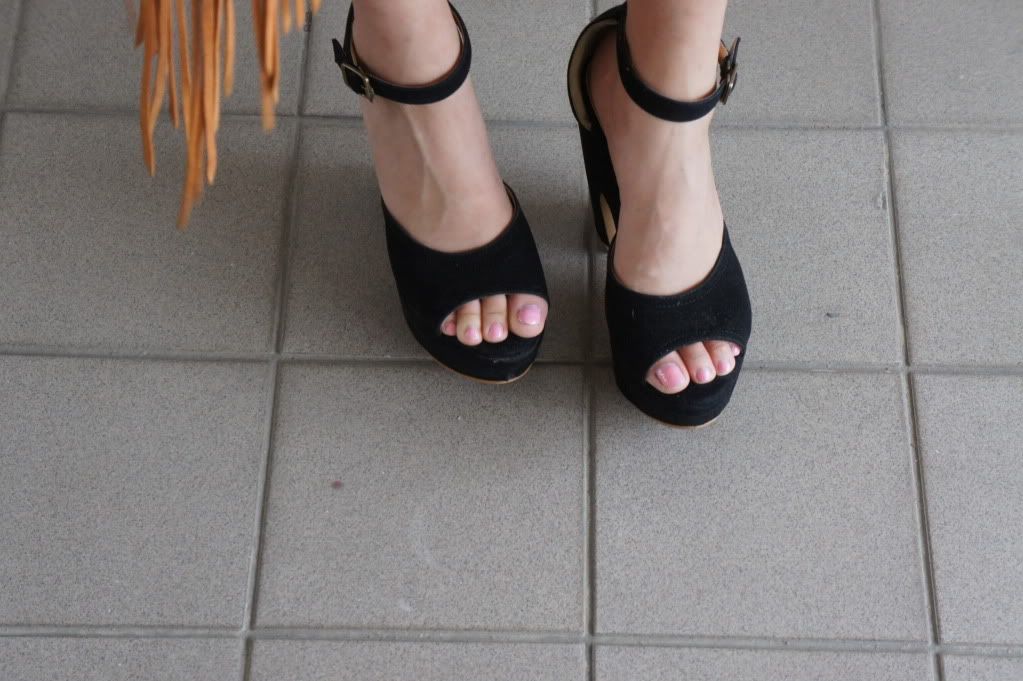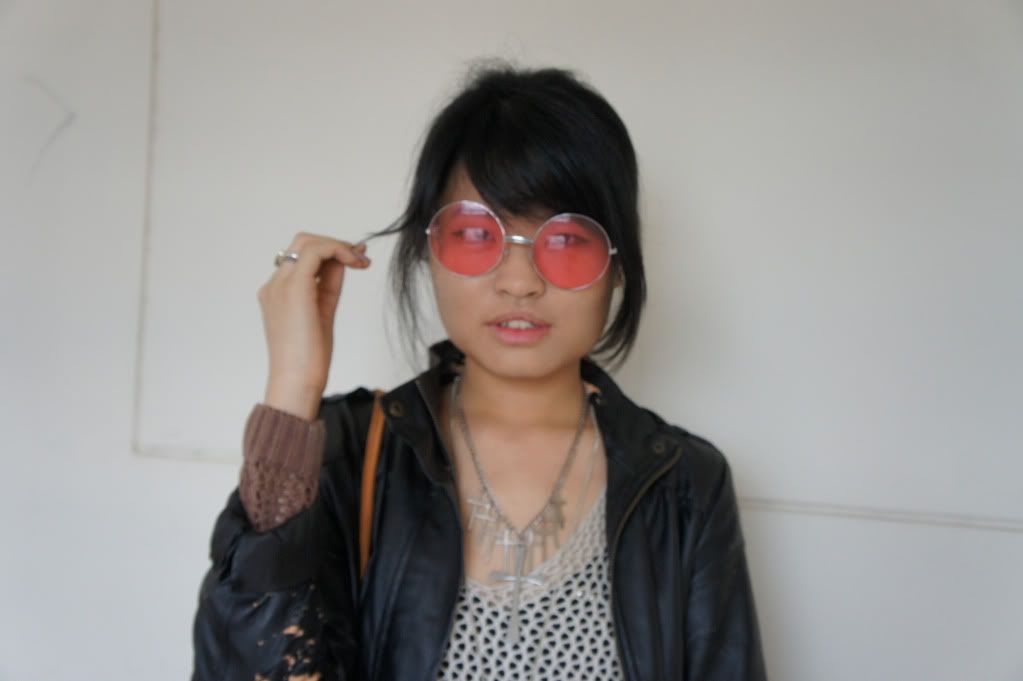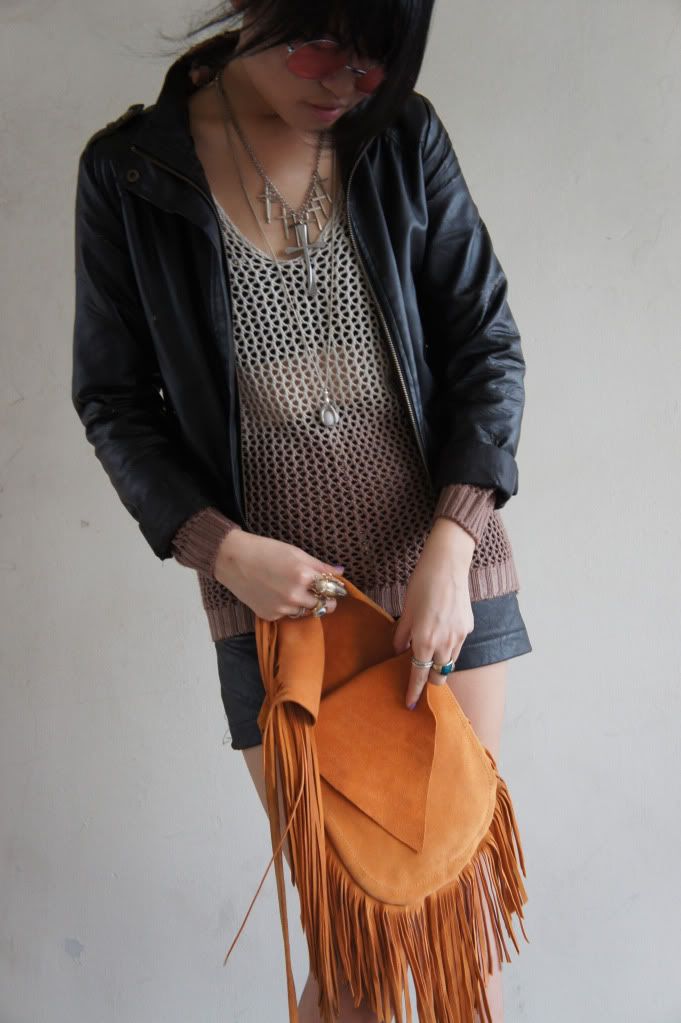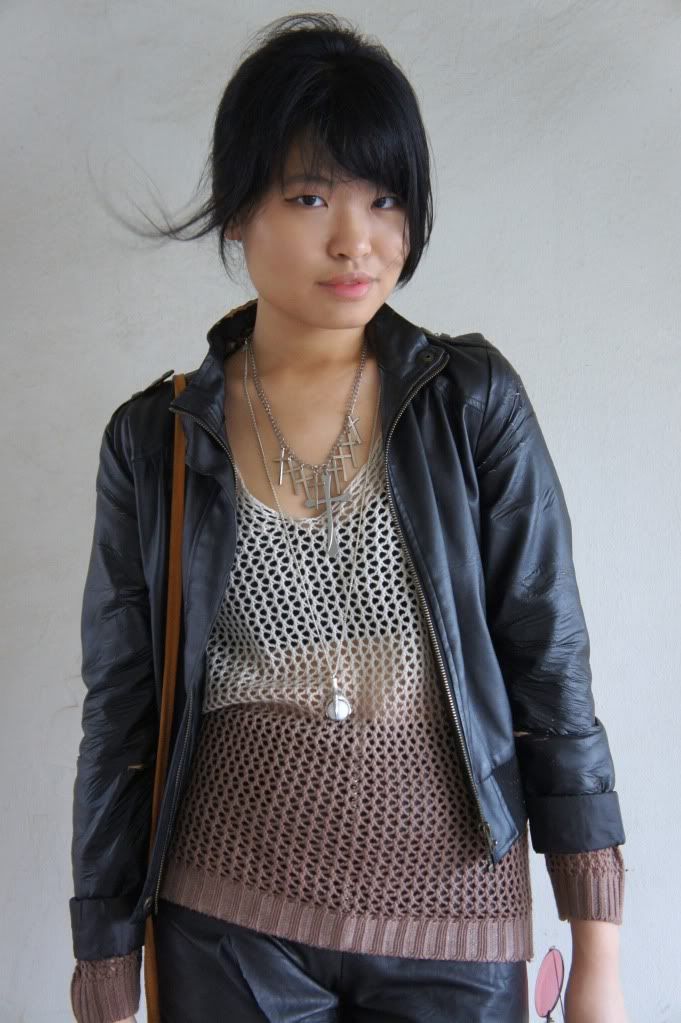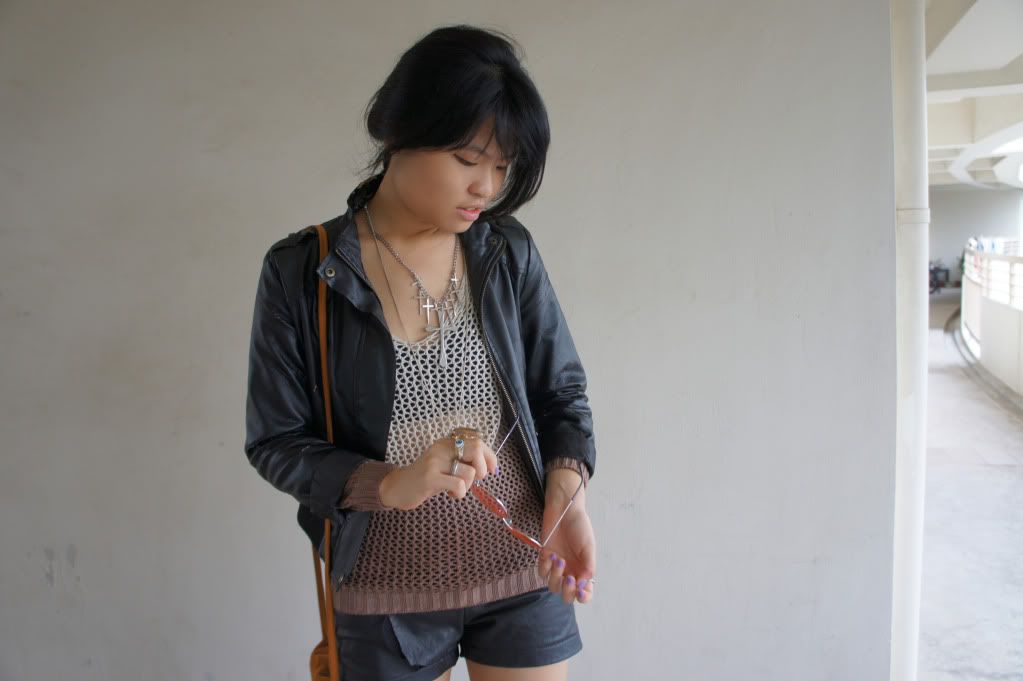 I felt like the pink from my new shades really tied everything together in this outfit. It was a pop of colour, yet not so attention-grabbing at the same time. The title refers to a subtle hint of pink, like the one in this outfit. Pink and faded brown colours does remind me of a lotus flower too.
Also, I hope you don't mind of the boring cement wall that acts as my background for my recent and upcoming posts! It's an area near my house along the corridor and my awesome sister has been the one who's been taking my photos lately. No space in the comfort of my home to take full view shots or time to go downstairs to take pictures of me with different scenery! Though, I do find this the best option for now as I am way too shy to ask my friends to take photos for me... I can't stop giggling.
And speaking of pink....
~*~* The Life of Fifi Fooflepoofs the Princess ~*~*
I drew my dog, Fifi, the other night in this book I share with my sisters.