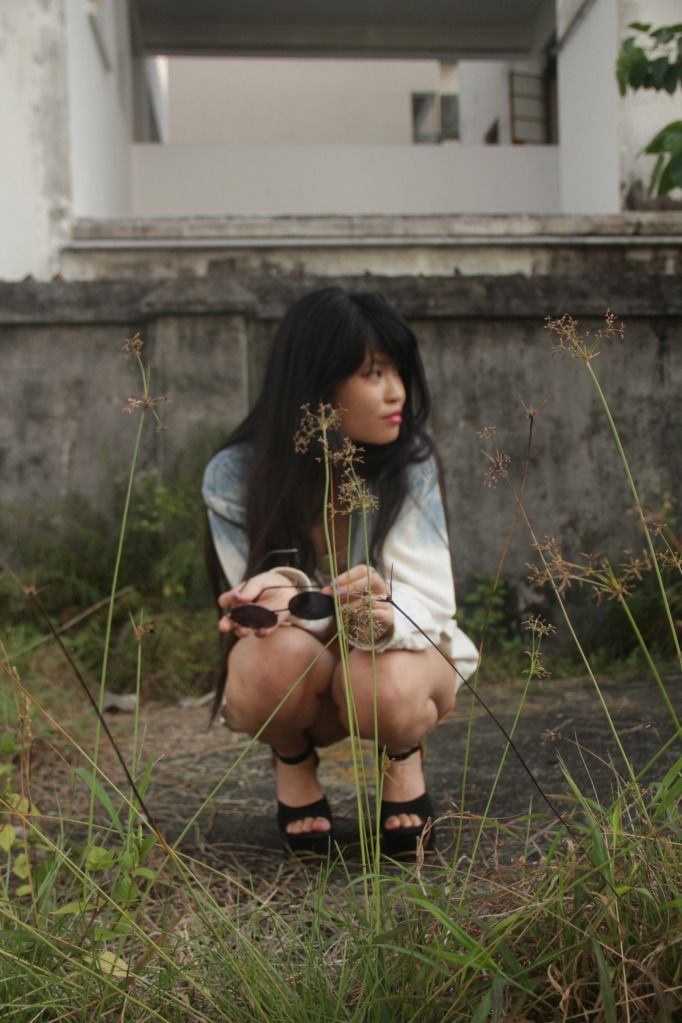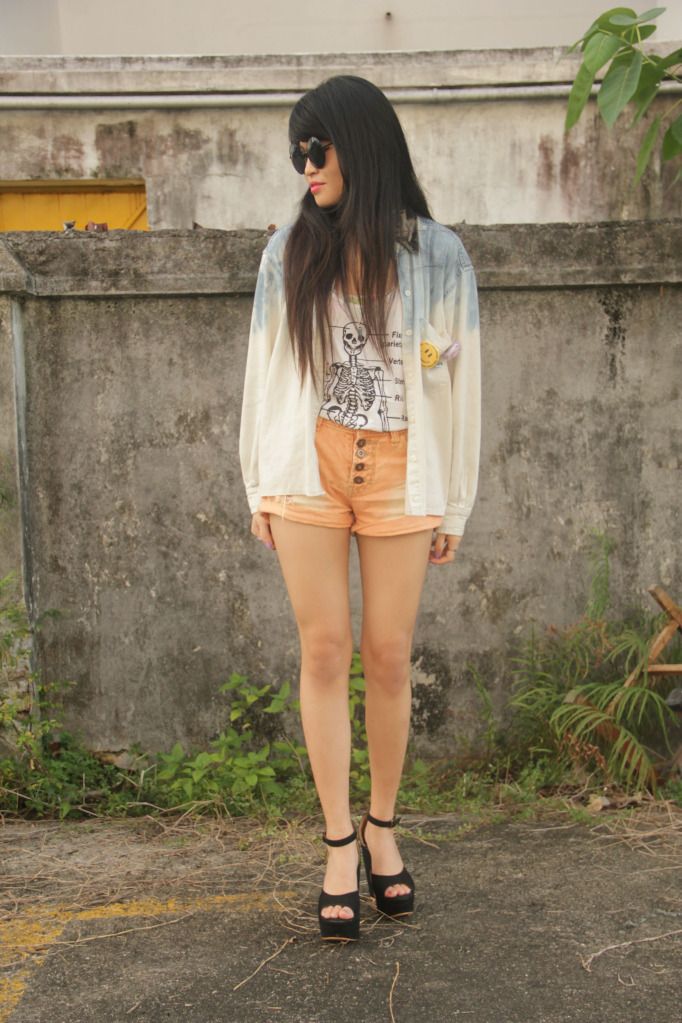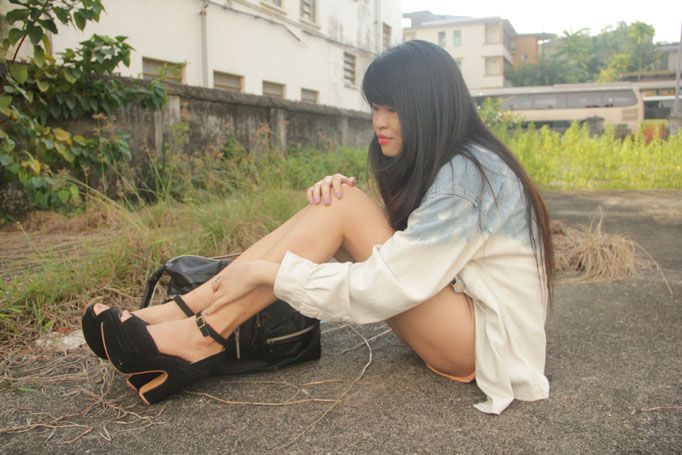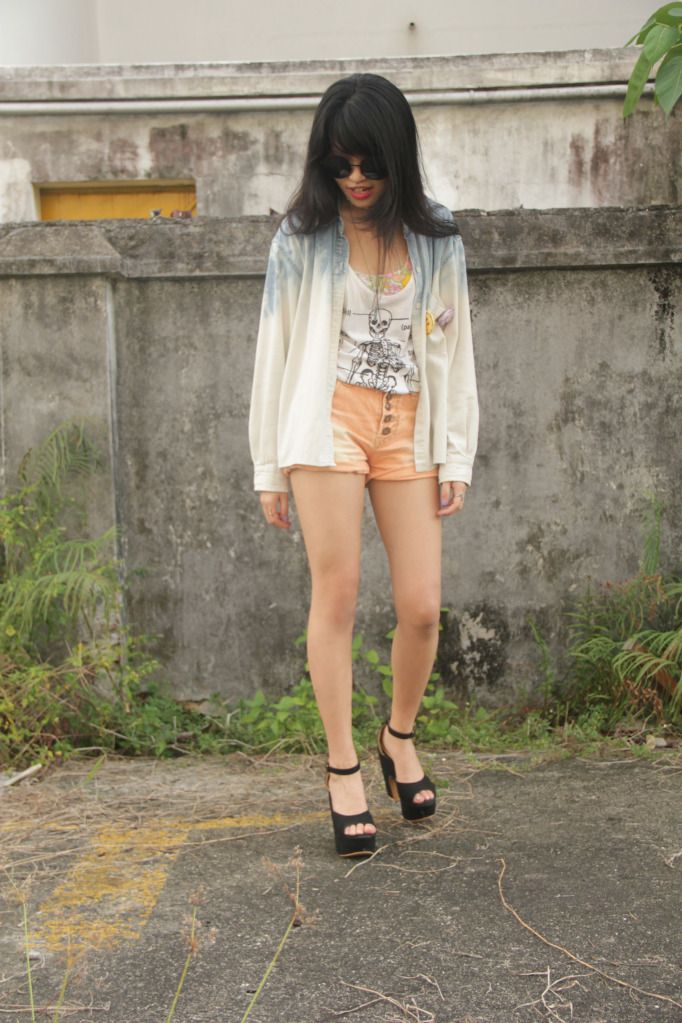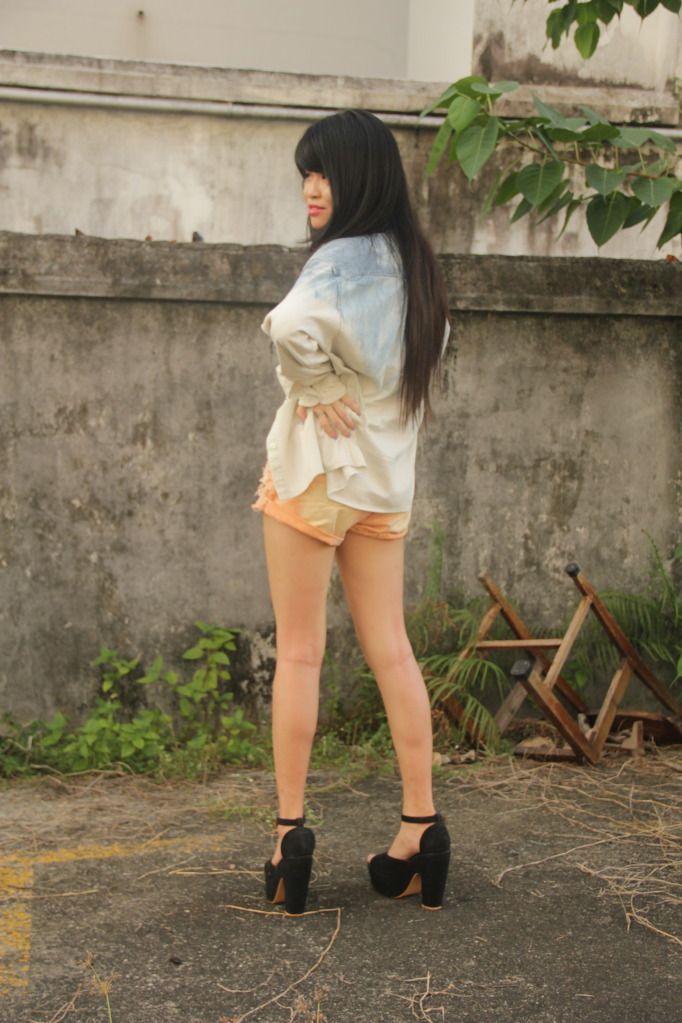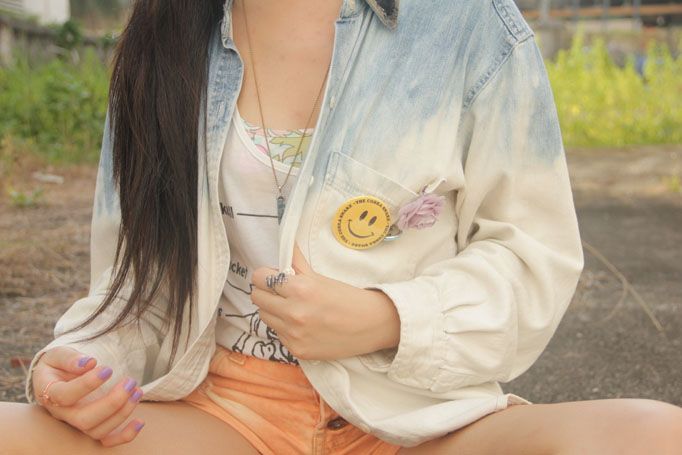 Ombre denim jacket, Tunnel Vision / Floral bralet, Topshop /Skeleton tank, Supre / Shorts, flea market / Gretta lookalikes, Style Dasher / Rings, Lovisa & Editor's Market
The title really says it all!!! I always have fun experimenting with how I combine certain garments together and I love how the colours of this outfit are pretty fun, quirky and fluorescent. I wanted to wear my bralet in a different way, so I had my lovely pastel floral bralet peek out of my white skeleton tank. It looked pretty rad with white of my bleached denim jacket. I added my pastel orange denim shorts for an extra pop of colour and everything combined really well together. :)
AHH sorry for the 17 day hiatus! School just started 2 weeks ago so I have been busy getting used to being back at school and having to wake up earlier than usual. Wore this outfit on one of the first few days of school and met up with
Liyuan
to get these outfits taken. We planned to both wear floral bralets and it's awesome to see how different our outfits turn out! I'm really happy with how all of the pictures turned out so I apologise for the spammage!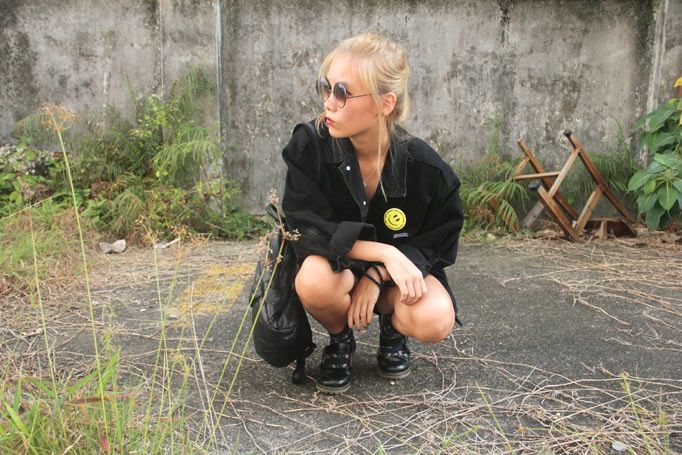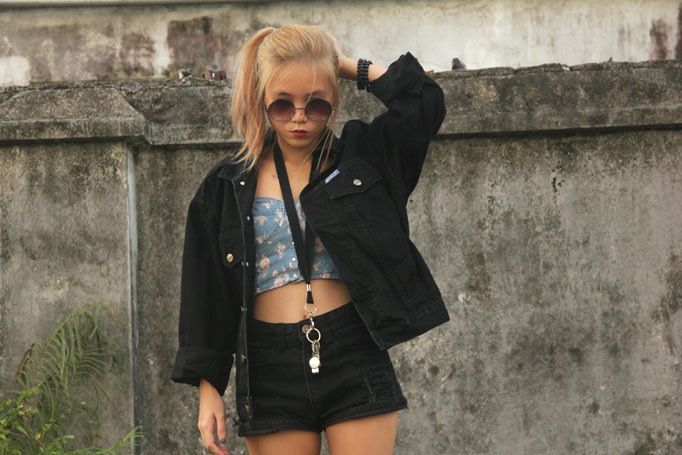 Denim jacket, Penisular plaza / Floral Bralet, backpack, socks, Topshop / Shorts, FEP / Maryjanes, Bugis street
Liyuan, looking cute in her oversized jacket, as usual!
I like how her floral bralet stood out against her dark clothes. Even her socks are floral too. And it was such an awesome coincidence that we both showed up with smiley badges on our jackets!
FLORAL BEWBIES.