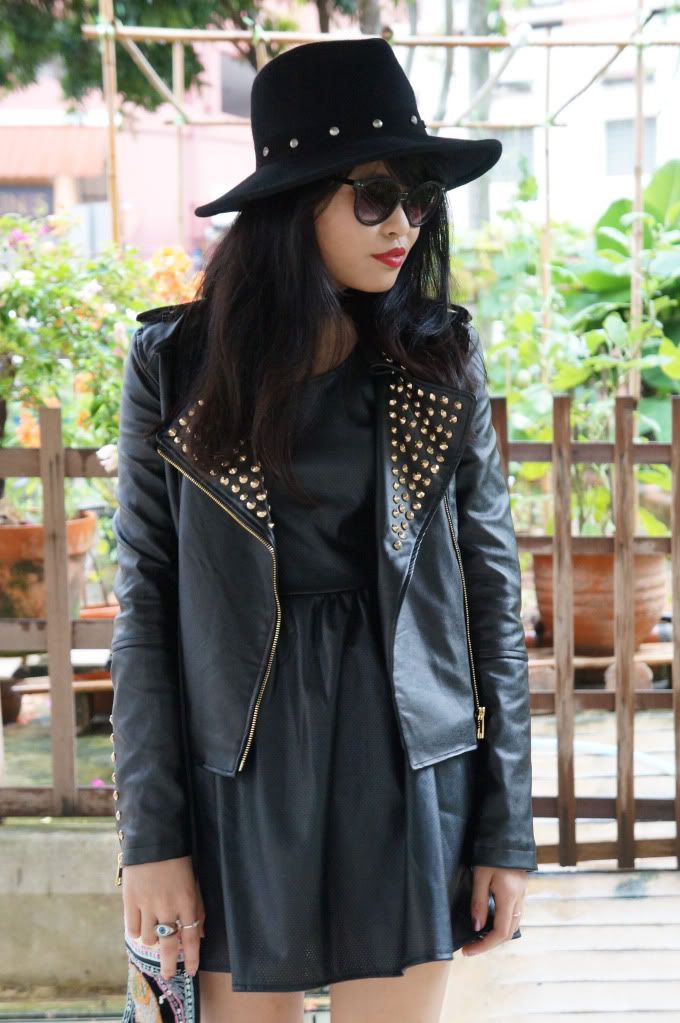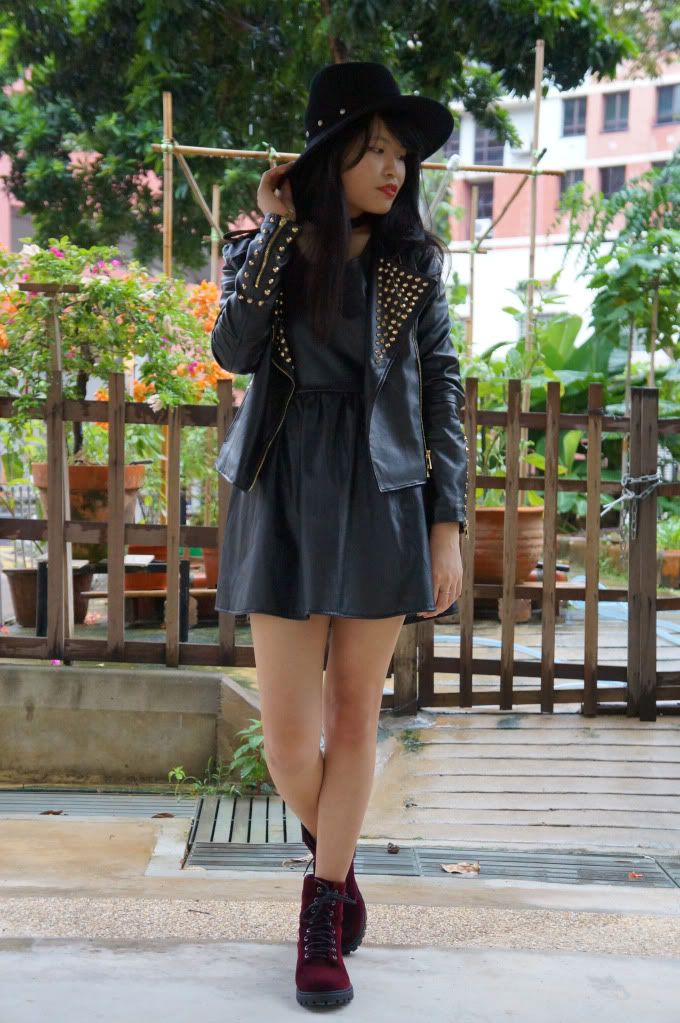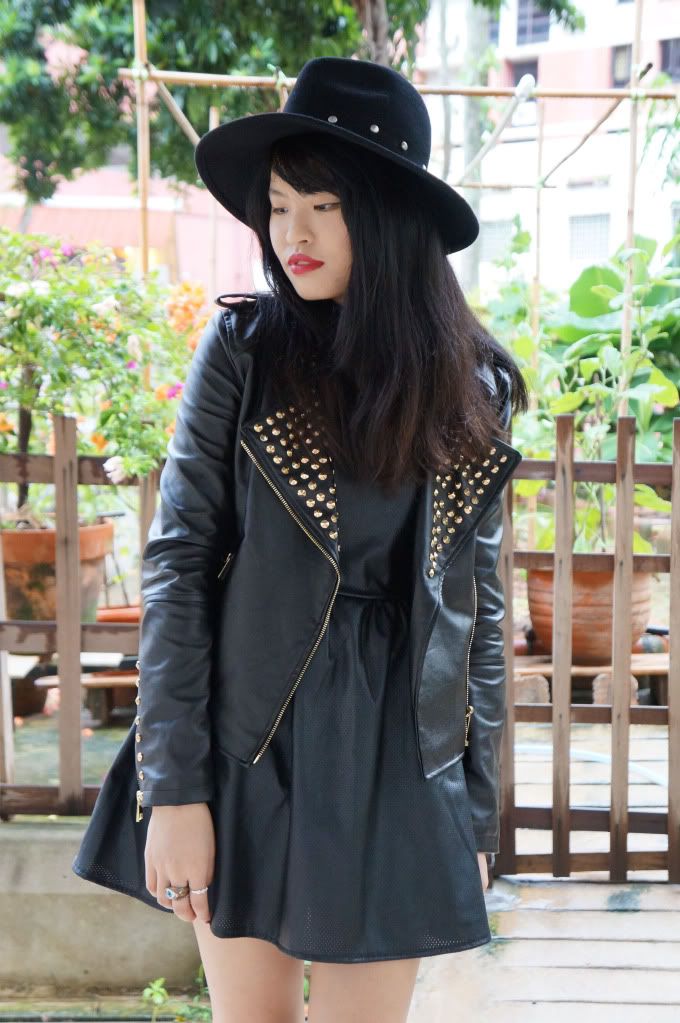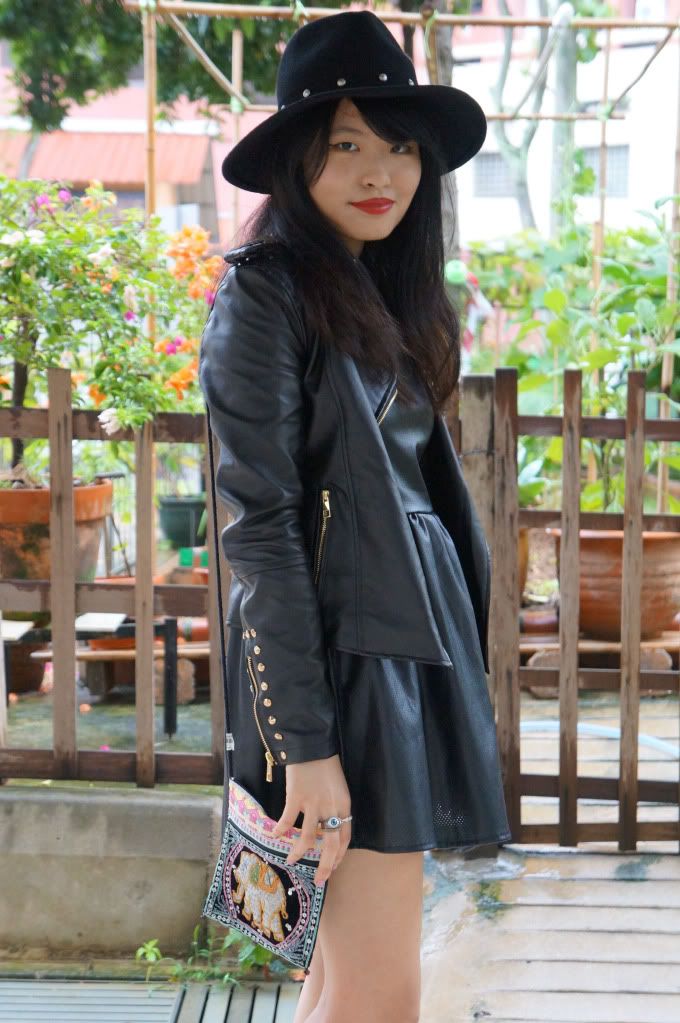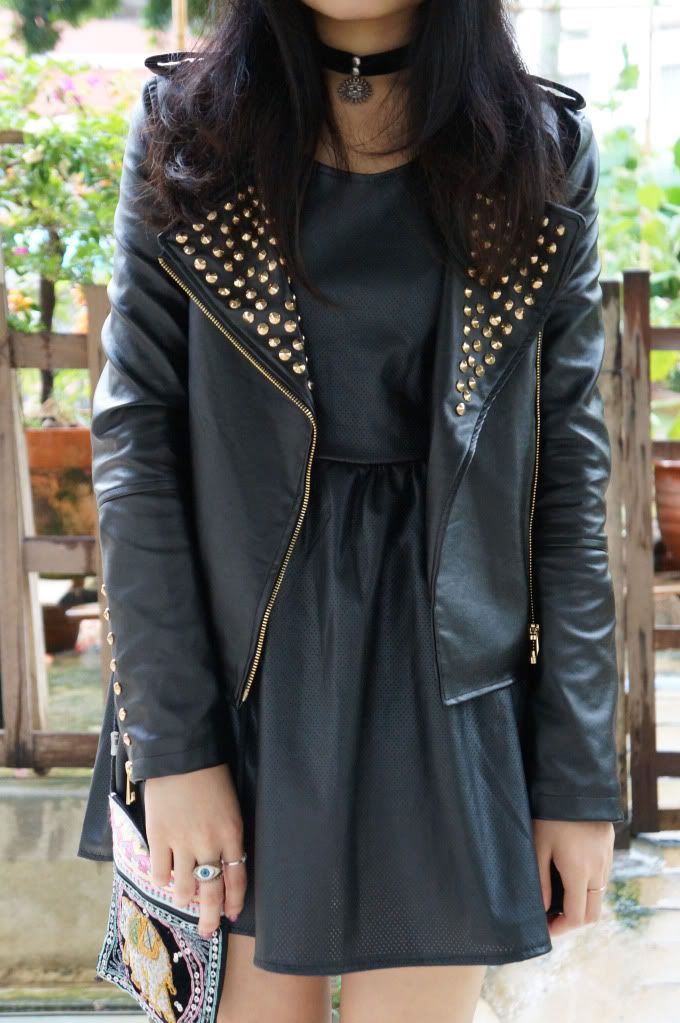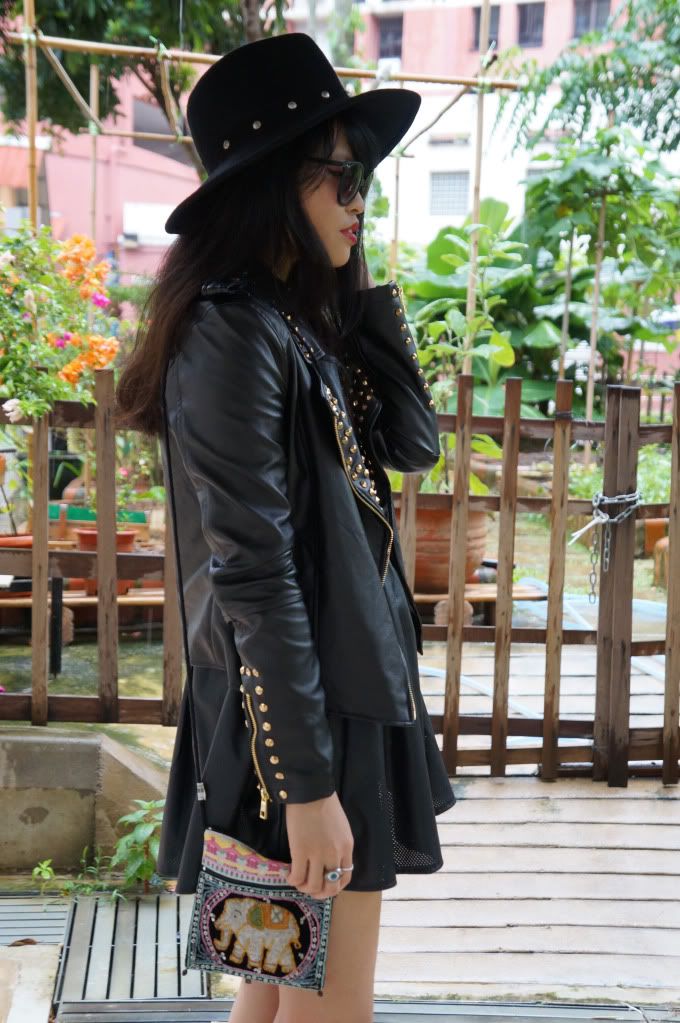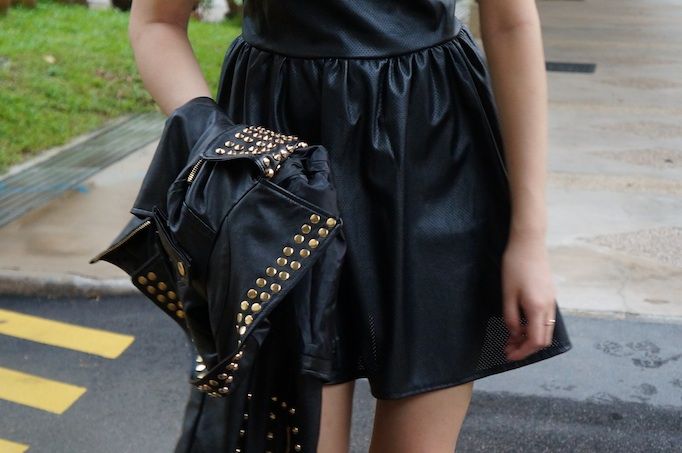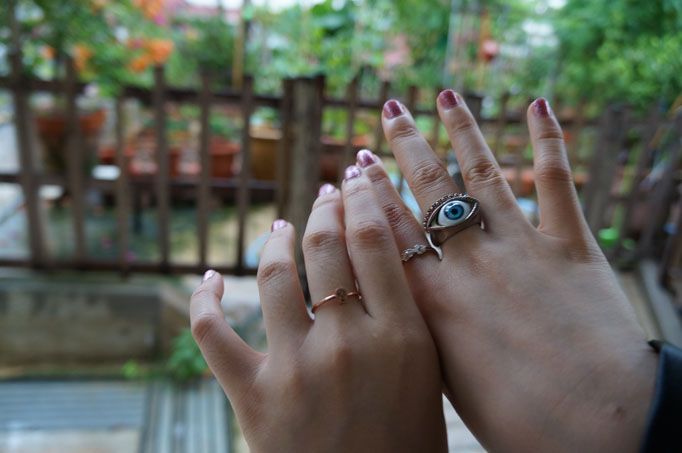 Wide brim hat, Topshop / Leatherette dress, c/o Invincible Charade / Leather jacket, Editor's Market / Shades and Velvet boots, H&M /
Sequined elephant bag, Phuket / Choke

r, Taobao /

Rings - Diva and H&M
While trying to find shelter from the rain we have been getting a lot lately and a new place to take photos at, I came across this little garden in my neighbourhood! As my black outfit stood out prominently against the colourful background, I thought it would be appropriate to name it after a black flower. Immediately, 'Black Dahlia' came to mind as the flower is a very deep wine red.
So yeah, check it out, guys, my outfit is black and burgundy.
Bam.
Black Dahlia.
Can I just say how amazing this leather dress is? If you look closely, the material is perforated so, it's definitely an interesting twist to the usual Little Black Dress! Also, I'm a huge fan of anything leather, so this cute dress is definitely an A+ in my book. And since there was so much going on with my badass studded jacket, I decided to keep my accessories simple with just a choker and a mini sequined bag.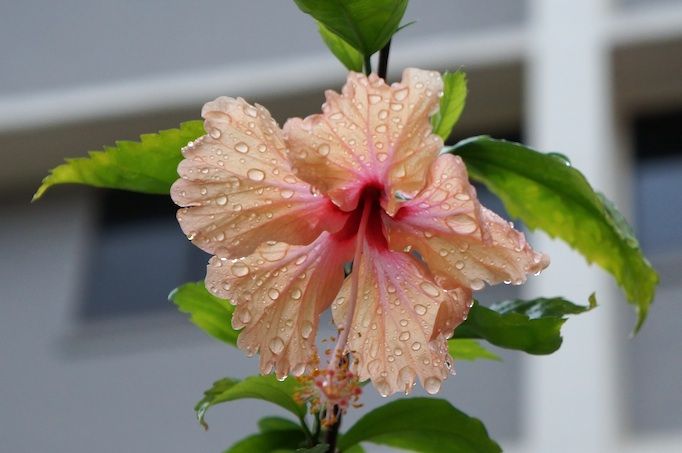 What are you waiting for? This lovely dress and a wide variety of clothes, bags and accessories are waiting for you at
INVINCIBLE CHARADE!