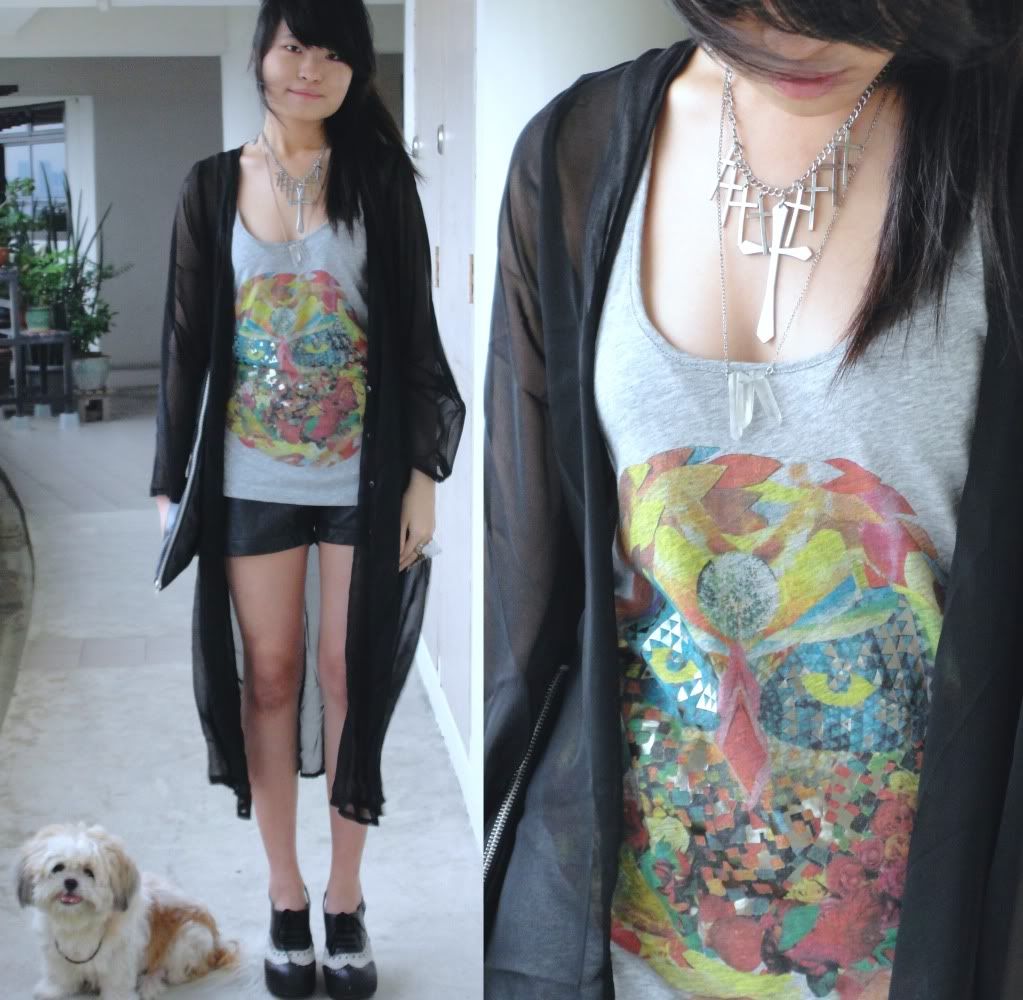 owl tank top
The Denim Store
,
sheer oversized cardigan
Fabric Devour
,
leather zip up shorts and triangle clutch
flea market
,
jeffrey campbell
oxford wedges, necklaces
AMEN
.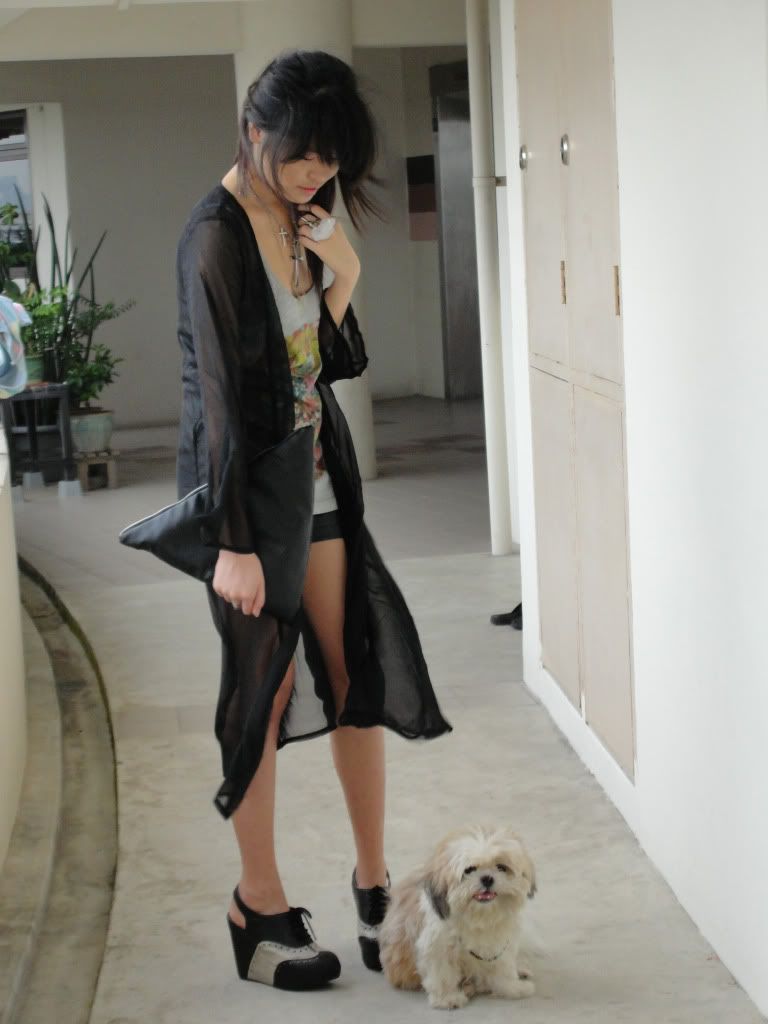 Isn't this sheer cardigan simply beautiful? The way it flows with the wind... just magical. I am definitely going to experiment around with this cardigan!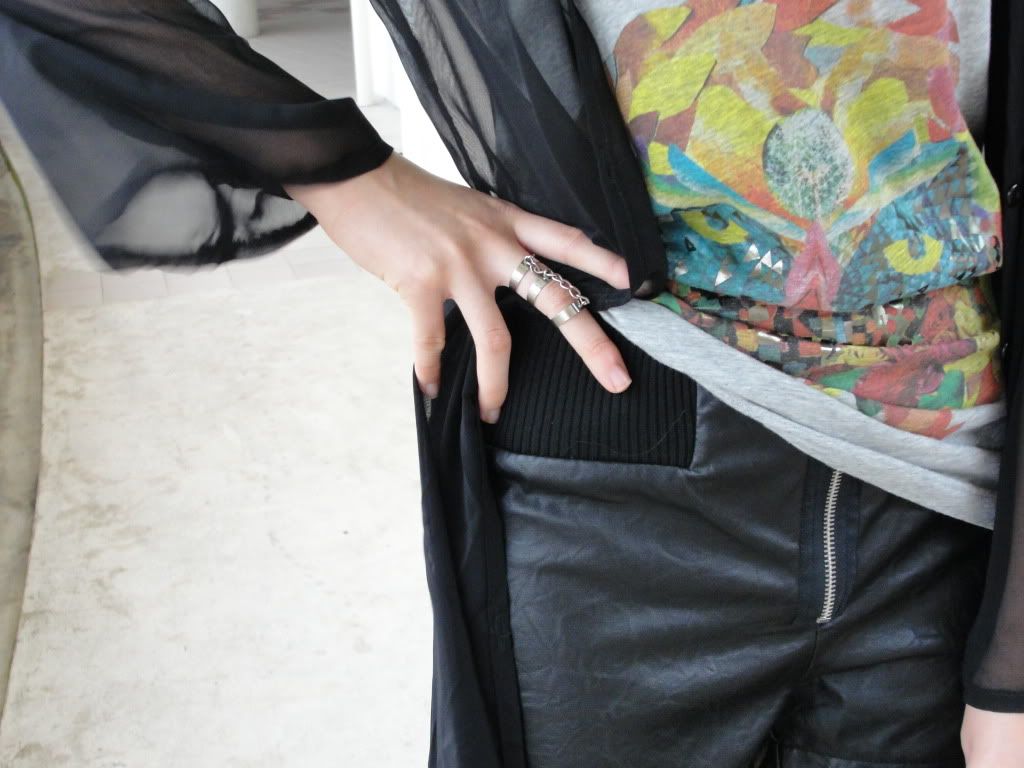 Details of the leather shorts that I got for $10 from a flea market!
Fifi says HI!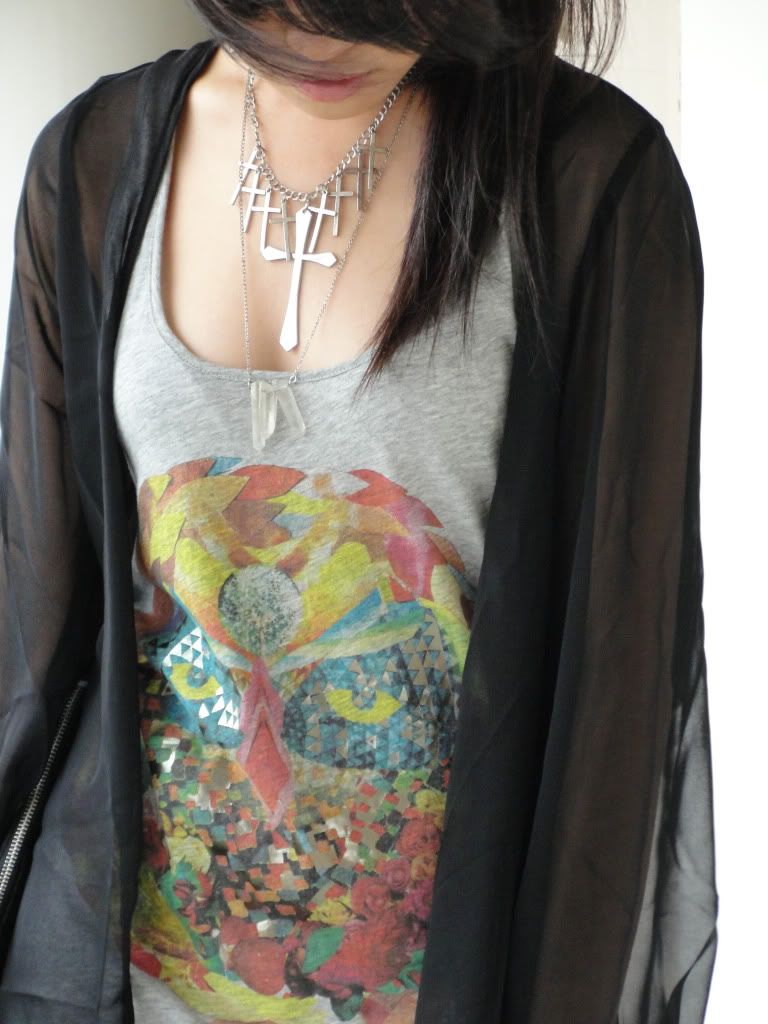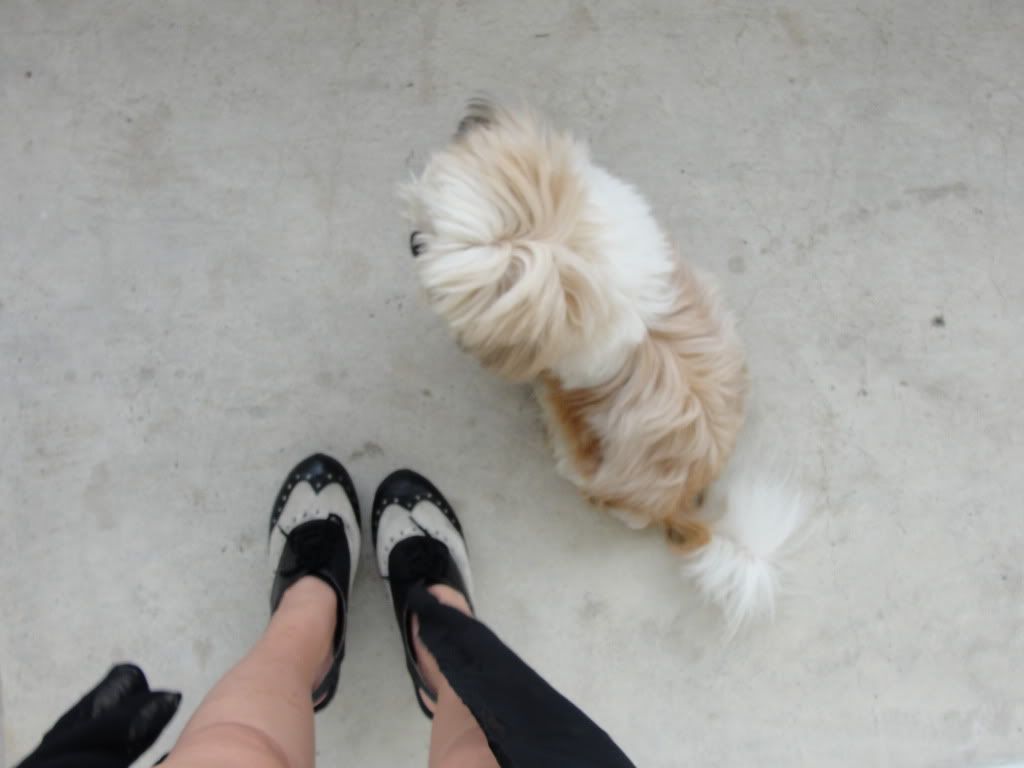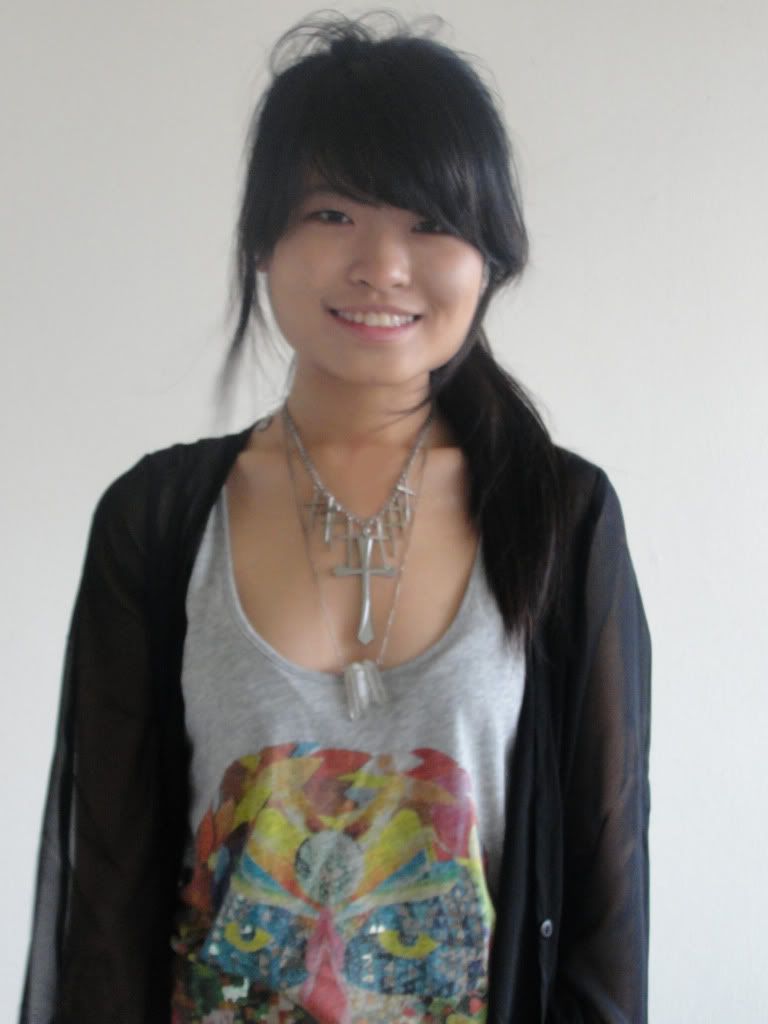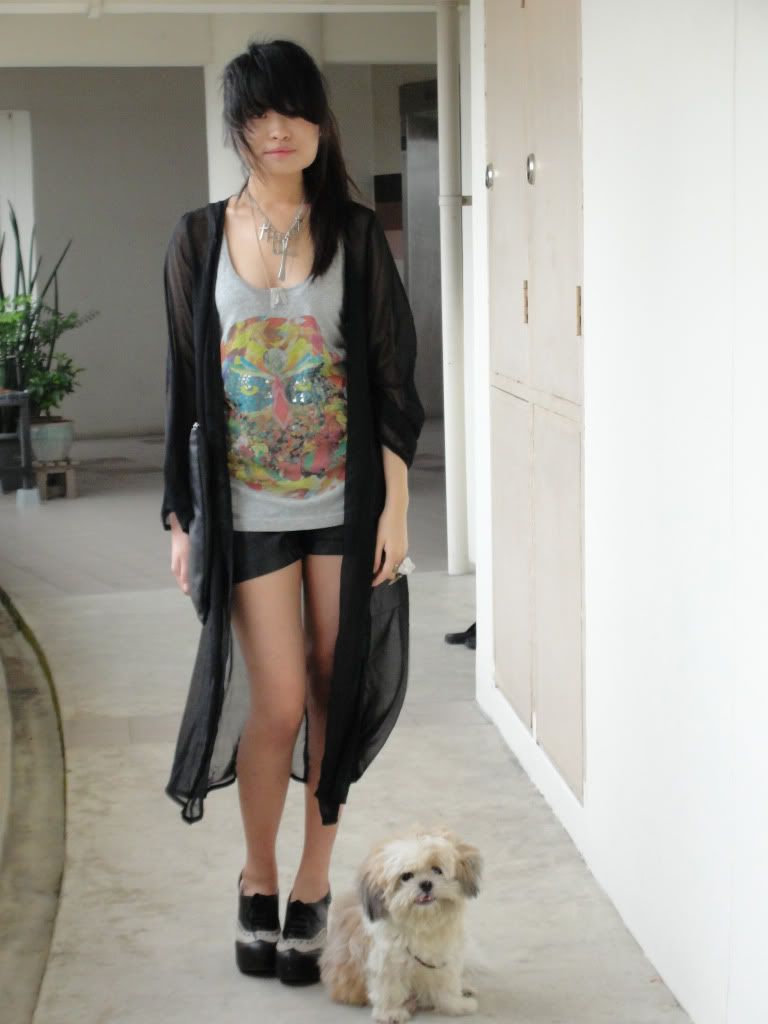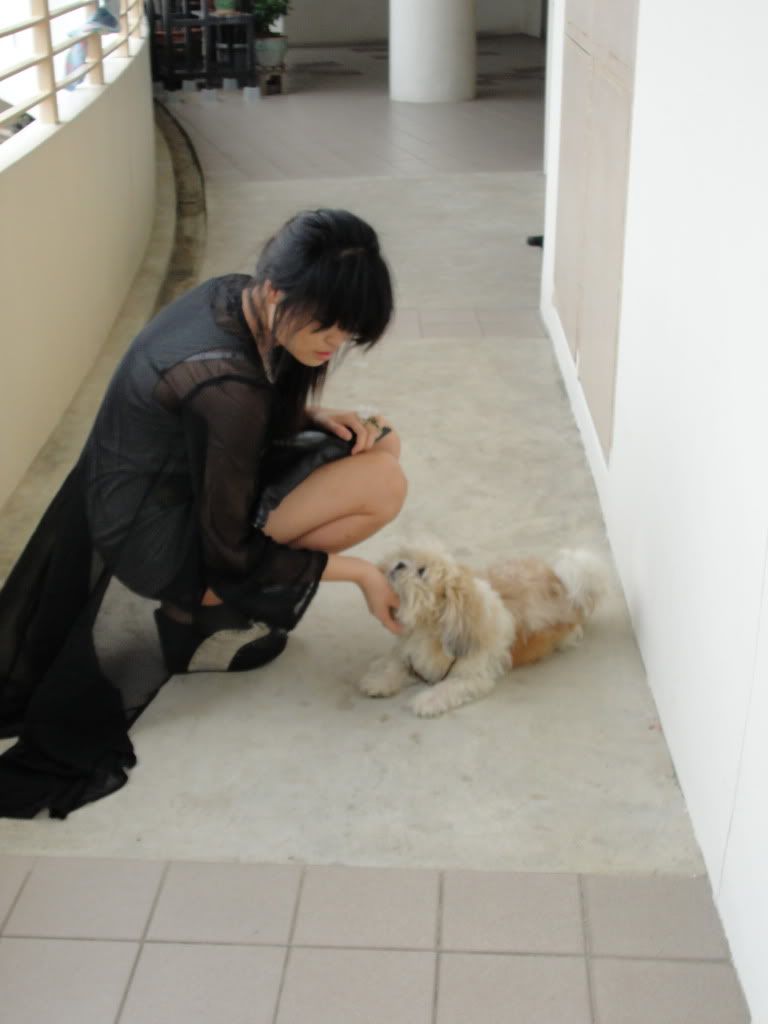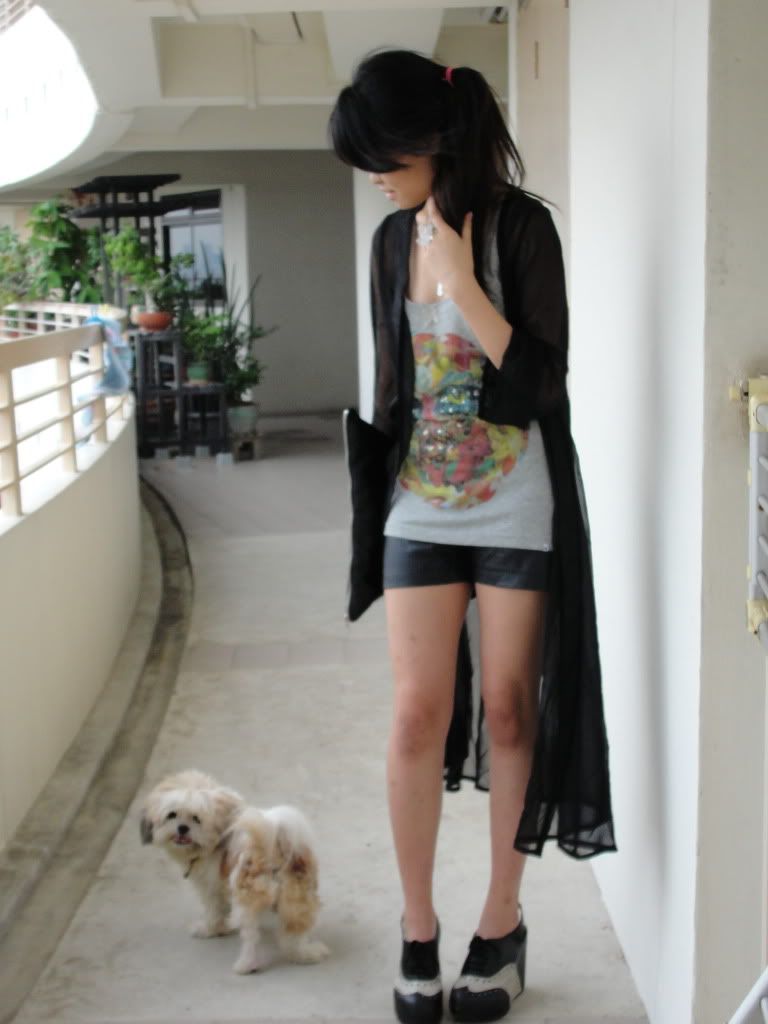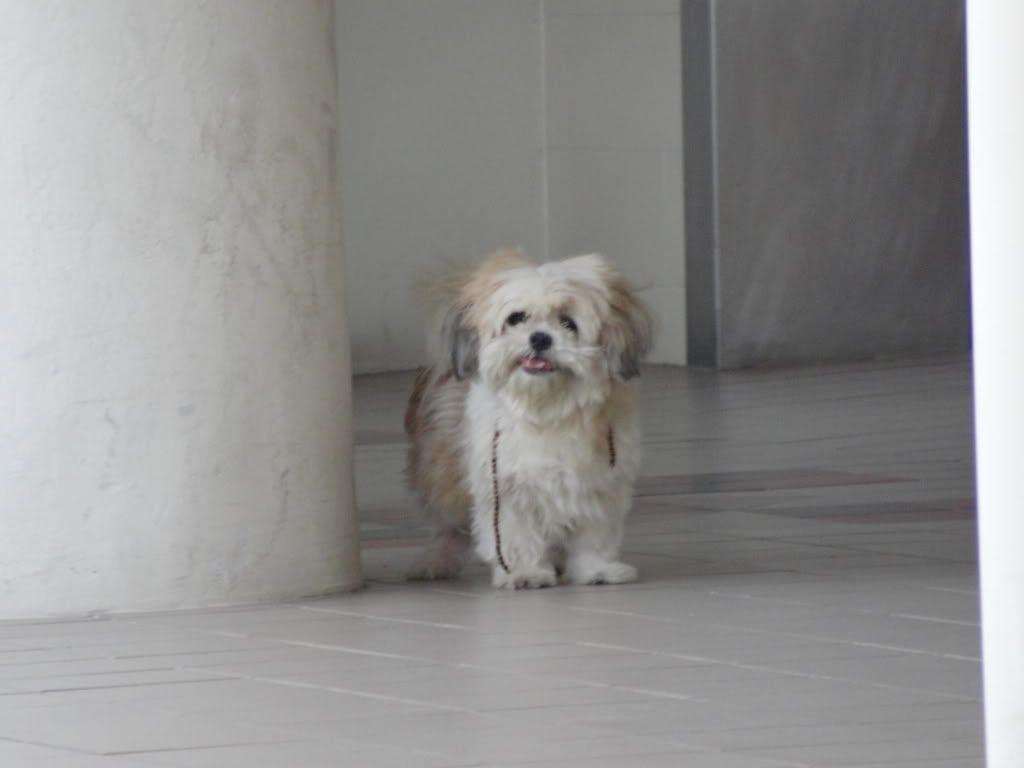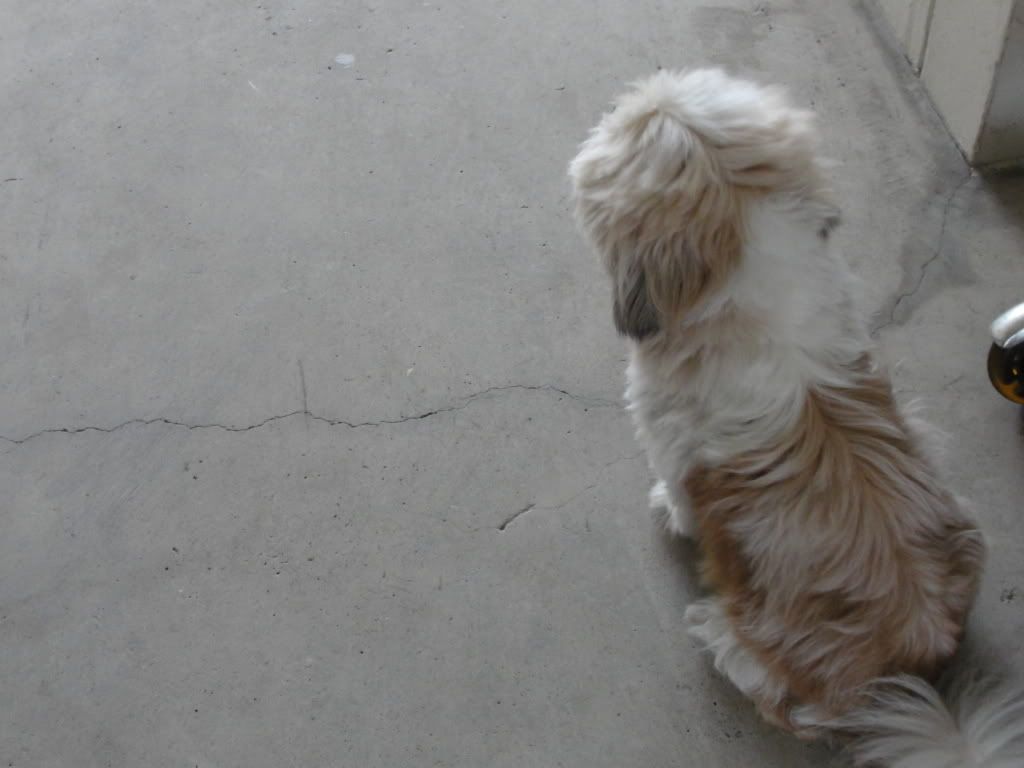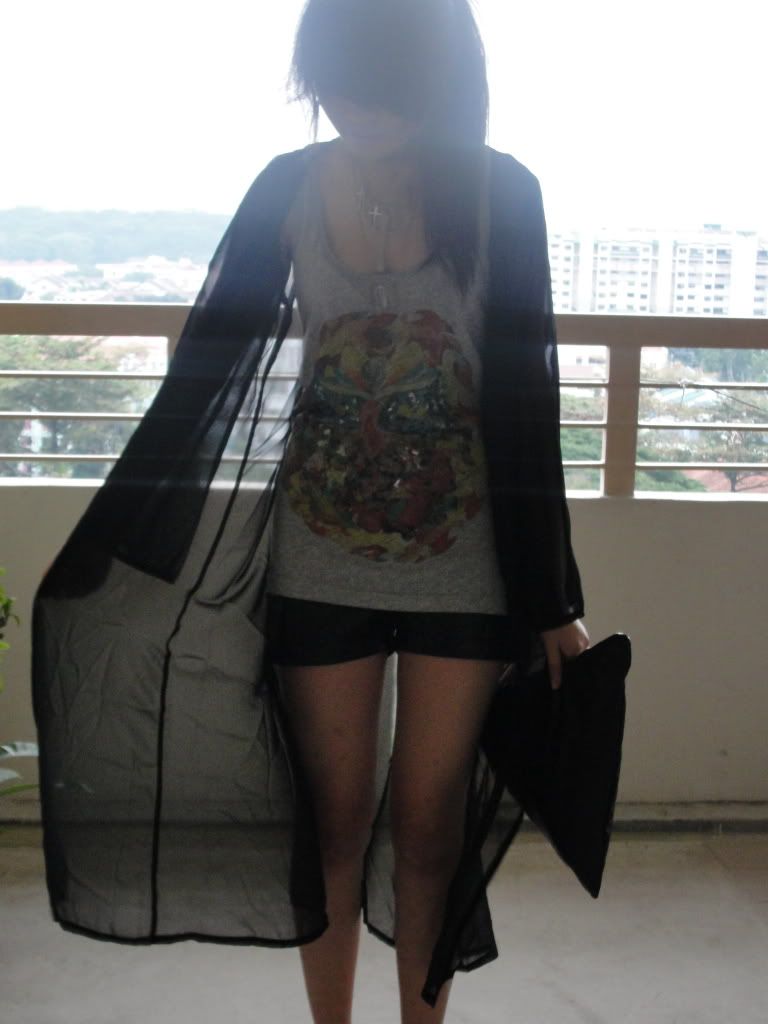 And here is a creepy photo - I am somewhat translucent! Hehehe. Anyway, I have been having nonstop crazy hectic weeks of school lately. My assessment is coming up in a few weeks and I still got 2 and a half projects to do! Yikes! I am really trying not to freak out and stay calm.. So I may not be able to update a lot but do keep watch on Wolfgyspy! I am expecially excited to post about my photo shoot!
Until then, stay safe, be happy and god bless!
xxx Cheryl