♡♡ Say hello to my Valentine!!!! I LOVE YOU 5EVA FIFI!! ♡♡
I miss celebrating vday at my secondary school. Sure, spending it with your significant other is great, but spending it with a bunch of friends at school, where a whole lot of others are celebrating it too, makes it 100x better. Y'know, it's not just you, your date and tons of other strangers on dates. It's you and your schoolmates - it's one huge celebration! I have so many fond memories: giving out handmade heart-shaped cards, choosing specific chocolates for various people, uploading photos of hot actors to tag my friends on facebook, receiving flowers, gifts and lots of hugs!!
Well, it wasn't that different this year. There were hugs, chocolates and flowers(well, my friend was preparing some to give away though). It wasn't as much as before but the best part was the company. Me and my friends hung out, took pictures, shared a muffin, and pranced all over the place together. Most of us are #foreveralone-ing since it's our Single Awareness week. And thus, we decided to spice things up by....
WEARING BLACK FOR THE WHOLE WEEK.
Because black is the colour of our souls.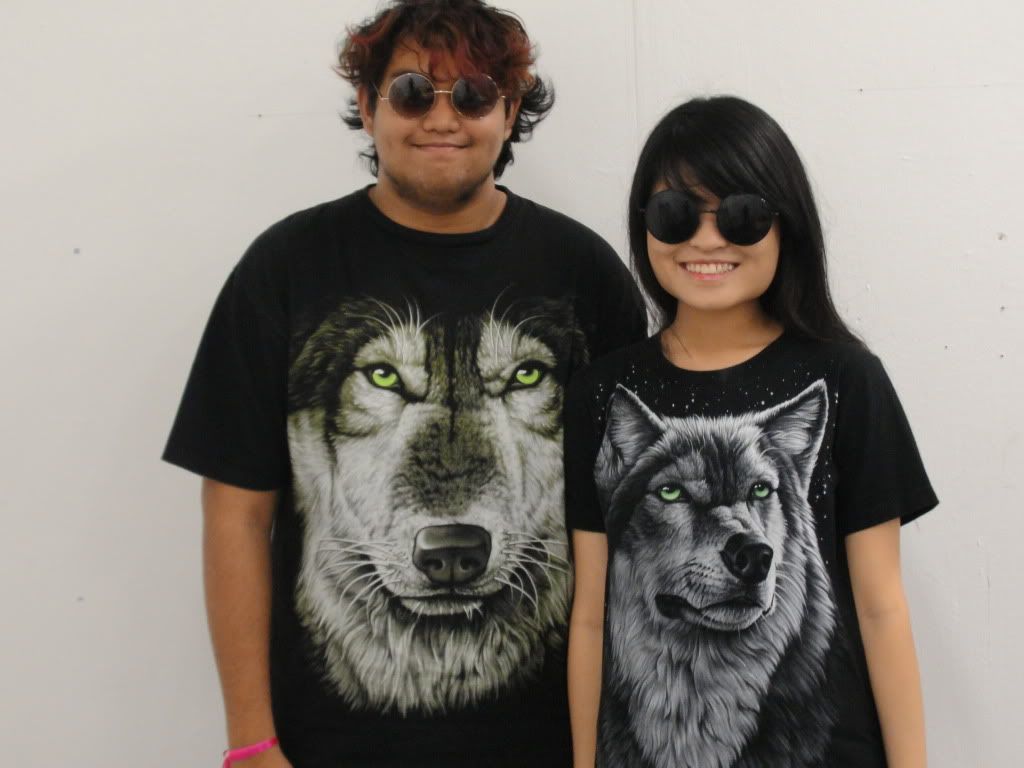 Quoting Alan from The Hangover,
"And my wolfpack.... it grew by one."
Me and Divaa realised we wore matching wolf tees and we made our own wolfpack.
I'm Doug & Diva's Alan. We are still in search for more people to recruit.
me being a sleepy wolf gypsy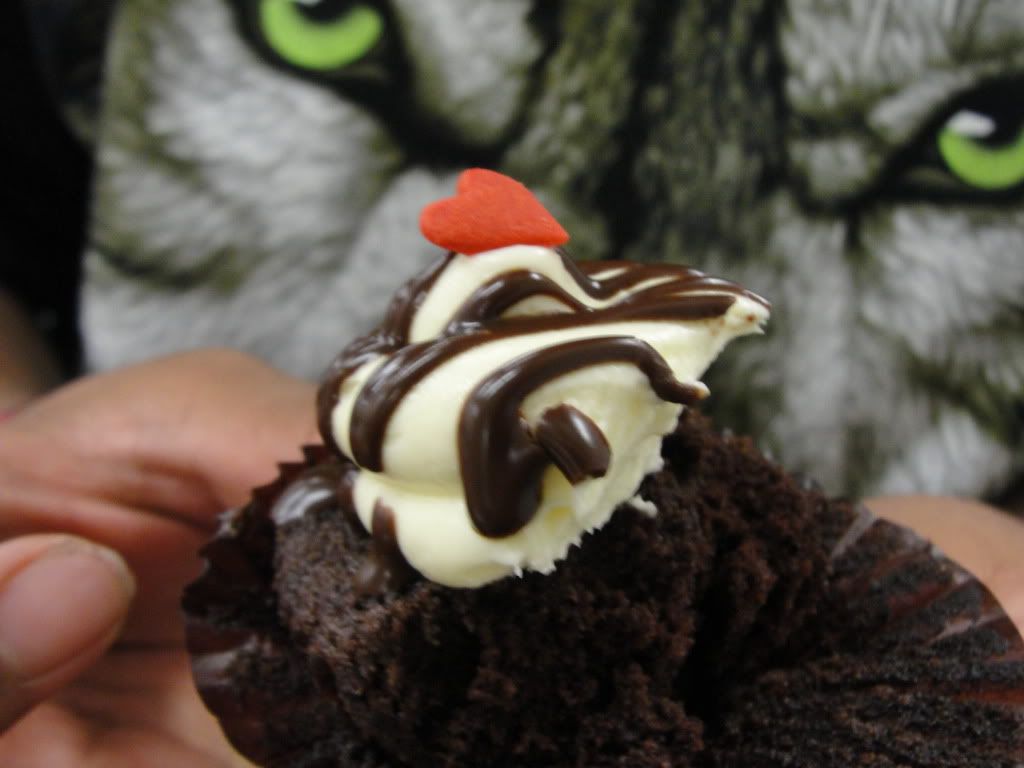 great company, muffins &... a samurai sword umbrella! this day just keeps getting better!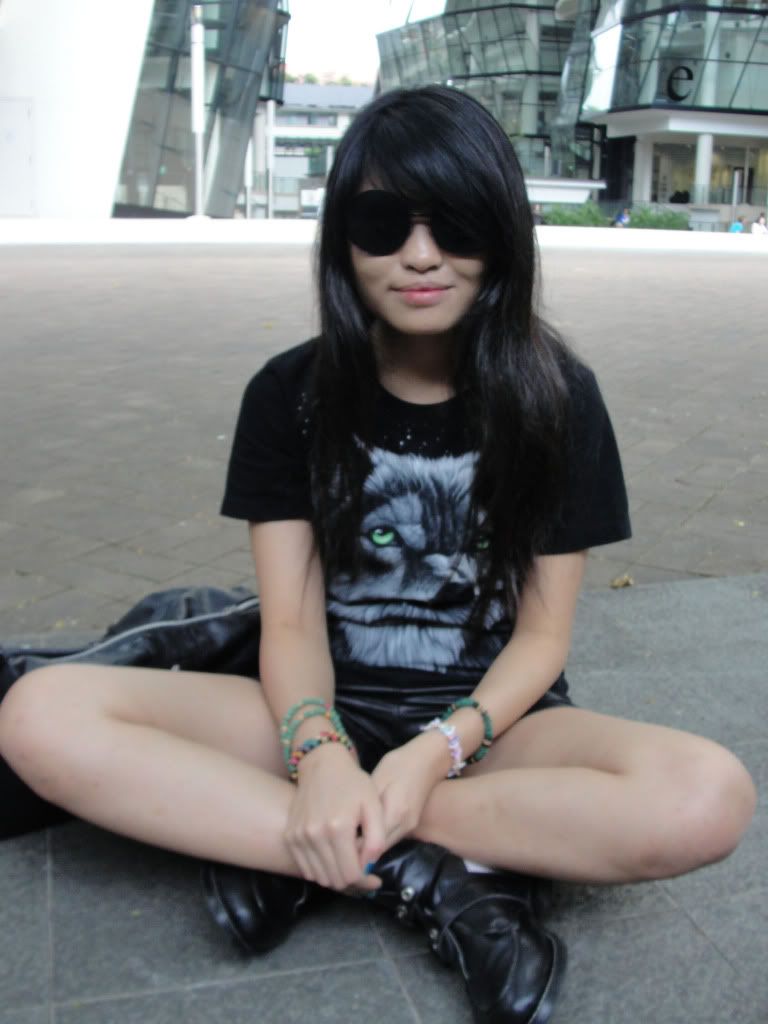 And I pretty much almost died from laughter when I got out of the lift to see my friend like this at 10:30pm. Eugenice made sea salt caramel chocolates!! We exchanged chocs and ended up having a heart to heart sess until midnight! It was such a lovely way to end Vday. ♡