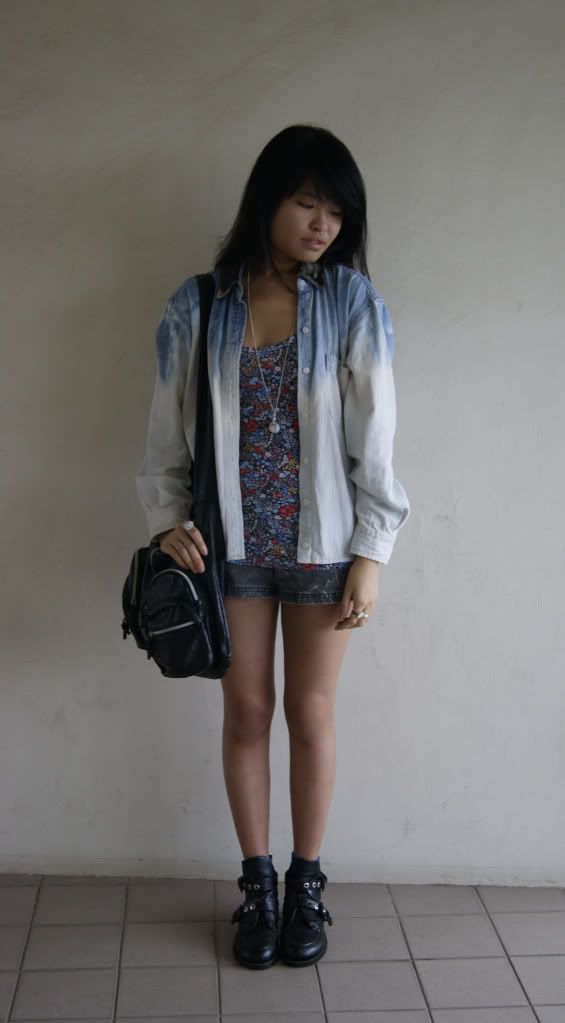 Vintage Dip-Dye Bleached Chambray Shirt with Velvet Collar, TUNNEL VISION
Floral tank, Cotton On / Eyeball claw necklace, Topshop / Acid washed shorts, thrifted /
A Wang-esque Hobo bag, second hand / maryjane socks, Rubi / cut out boots, TLN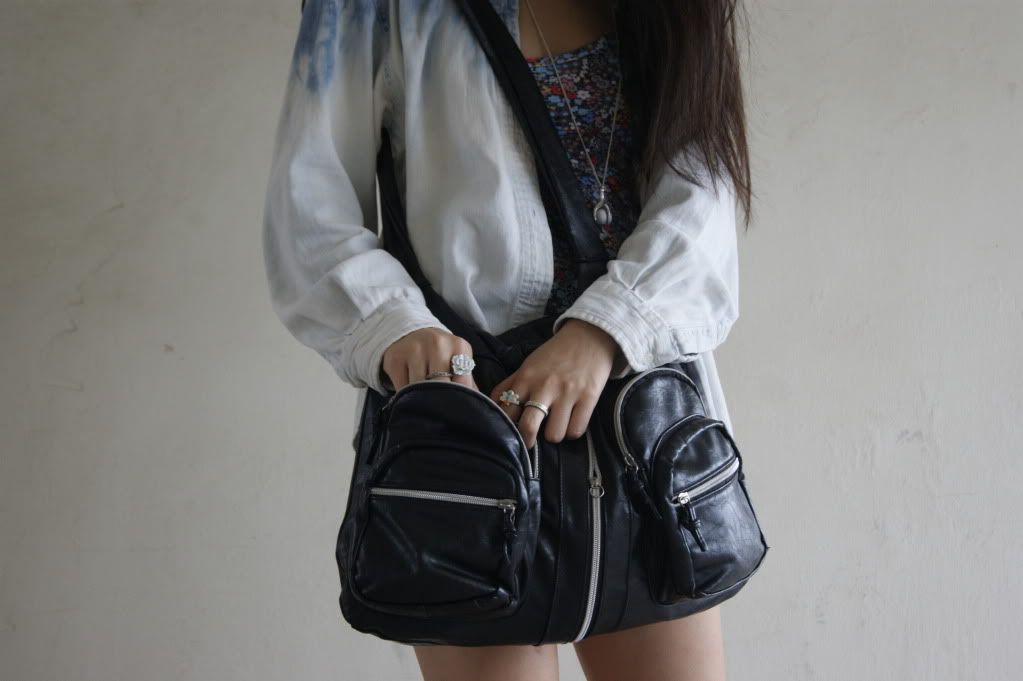 I can't even begin to describe how excited I was when I collected my
TUNNEL VISION
denim top last week!! Denim, dip dyed AND a velvet collar with bleach splatters? Isn't it simply perfect? Everything I want in a denim top/jacket! It's so quirky and beautiful at the same time! I simply
had
to get it when TV updated their shop last month
...or I will live in regret forever
. I already wore it to school two days in a row because it's perfect for the recent rainy days!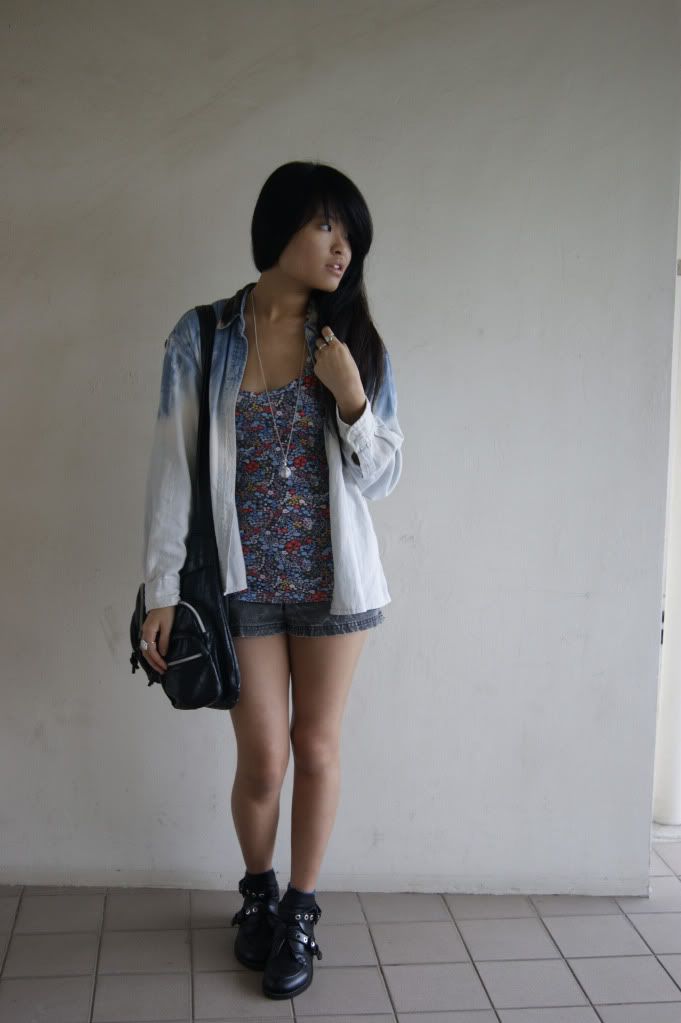 Luckily, LY helped me order it, who got a dress for herself, and it was quite a hilarious experience because we both were busy/sleeping(me) before the launch and we were worried someone else would get it right before we settled the orders. Especially since there was a little problem during the check out.
"DON'T THINK, JUST BUY. GO GO GO."

"I can't seem to pay for our items. Crapppp."
"OMG THIS IS NOT THE TIME FOR THIS TO HAPPEN!!! I CAN'T BREATHE"
"I don't even dare to refresh the page in case someone bought it omgggg"
- how we were freaking out that night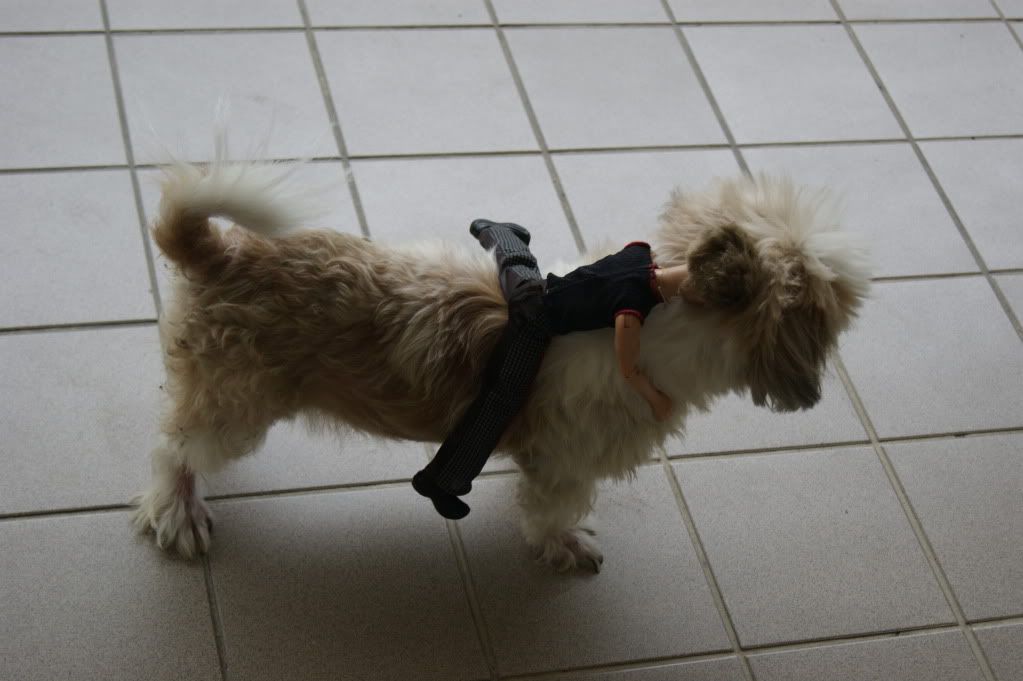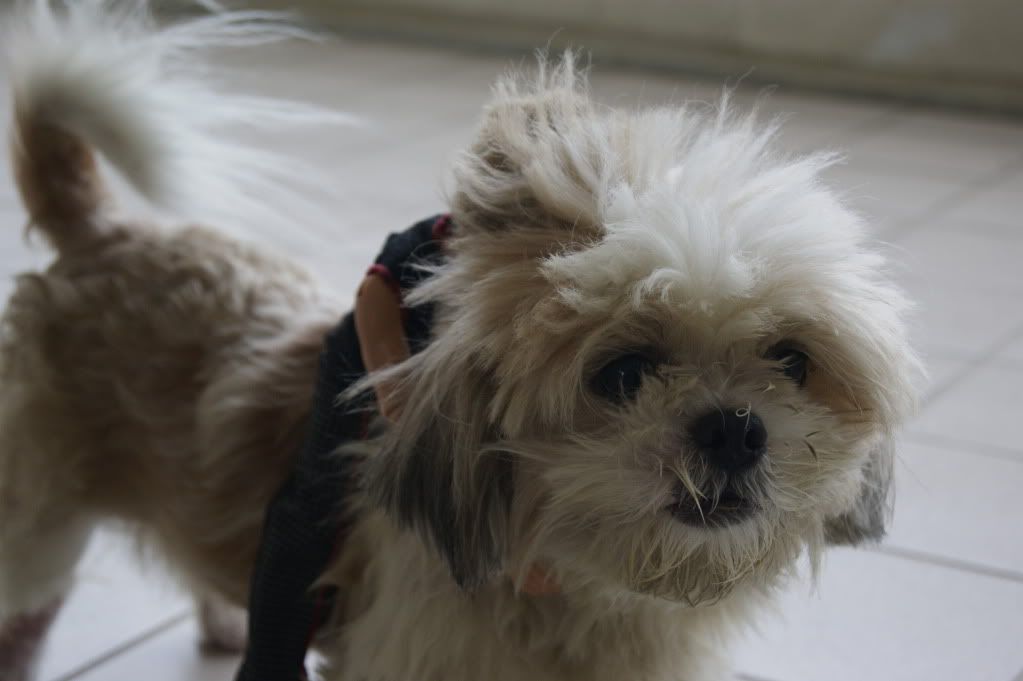 And I shall end off with a photo of my very dirty
(she's taking a bath now as I type!)
yet adorable shih tzu Fifi, bringing Hudson out for a ride.