Petrichor is the scent of rain on dry earth.
Floral bralet, socks & necklaces, Topshop / Suede skirt, Luscious Cravings / Shades, The Cobra Shop
Bag, This Is Transition / Beanie, Daiso / Suede boots, New Look / Rings, H&M, Topshop, thrifted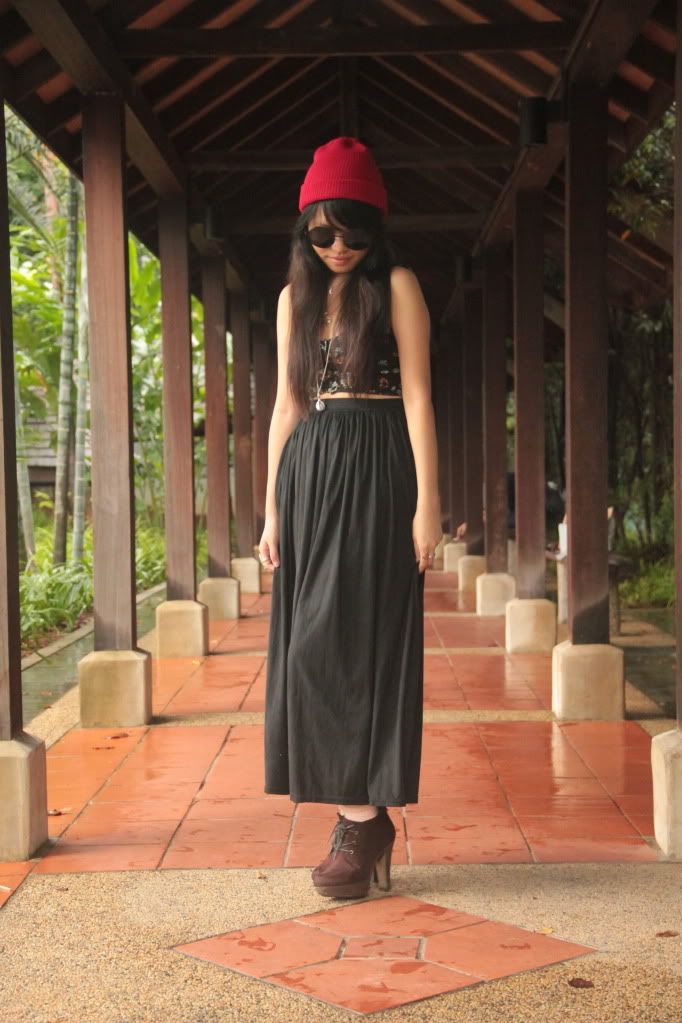 Could you tell that I was way too excited to wear my bralet out? I just love the floral print so much
(I am a sucker anything floral, really)
! This simple bralet and suede skirt ensemble somehow suited the drizzly afternoon and the word "petrichor". Added a pop of bright fire engine red to my outfit with my beanie. And don't you just love my
eye
-catching accessories?
And...I'm not sure if anyone noticed or if I should even mentioned it, but, er yes, my second button got unbuttoned. If you didn't noticed..................

well, now you know.
So, last friday, I met up with the
morethanbitesized Liyuan
once again. We both actually had very little sleep the night before. I accidentally fell asleep at 10 pm and got up at 12. LY was out or something so, we had a really late skype convo and kept procrastinating on our outfit plans while playing facebook games. In the end, I stayed awake all the way and couldn't fall alseep. Even though school was out for the week, I still had my friday morning class. I already made it a point to go for it so, after rushing to get ready and travelling all the way to school, I found out that my teacher wasn't even there!! I was pretty much zombified by then and I retreated to my studio space and lazed around. My friend Emma happened to be in school at that time so, I ended up having a nice chat with her :)
After a really weird and hectic rush in the morning, we were famished by the time we met later that day and had lunch at Pasta Mania nearby. Once we were done, we conquered the annoying rain and made our way to Oakham Market! We started to regret our choices of shoes
(Heck, I started regretting the moment I reached school that morning!)
and decided to rest at the cute cafe while waiting for the rain to stop.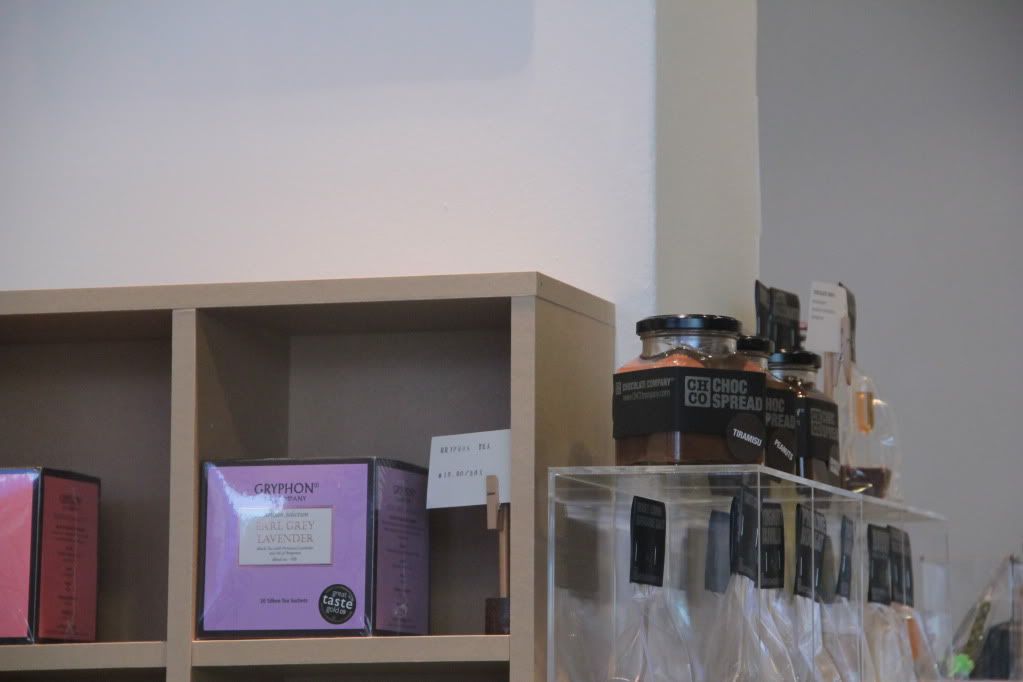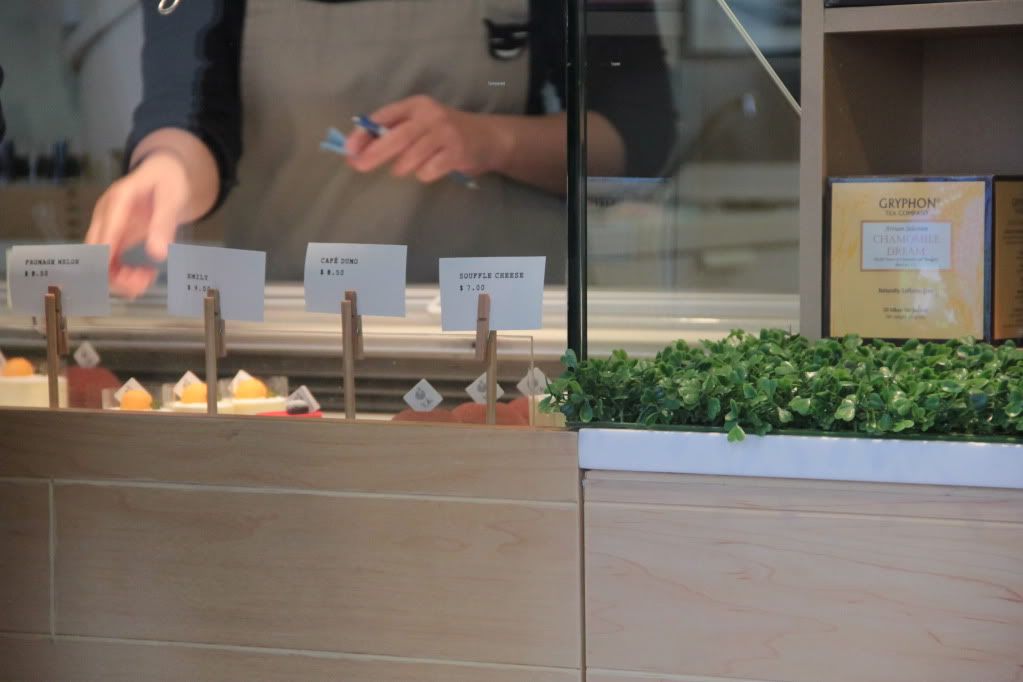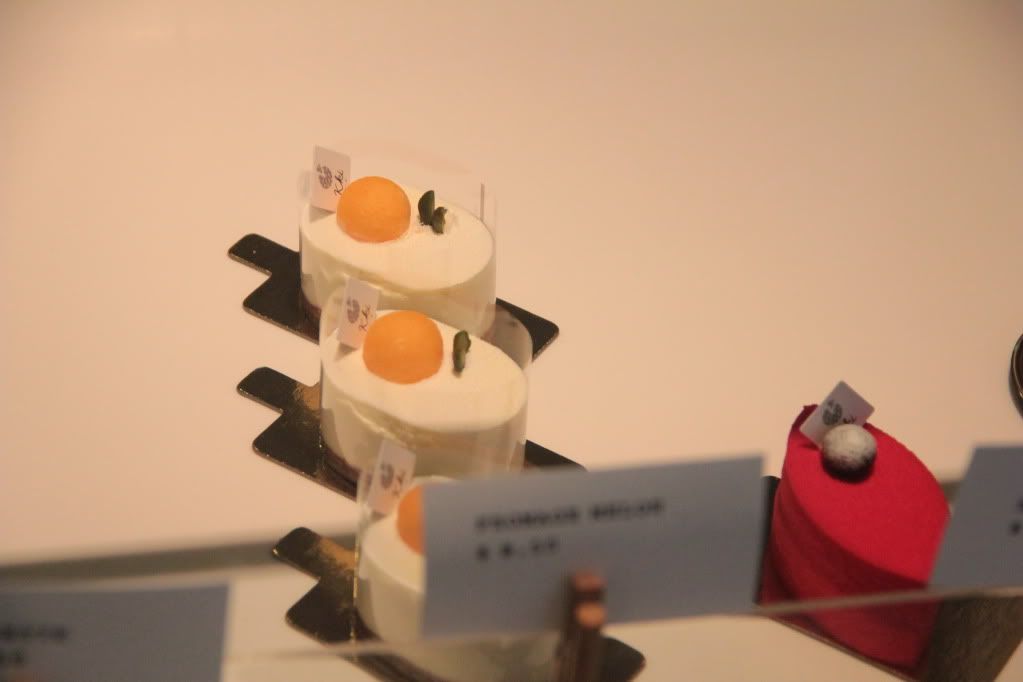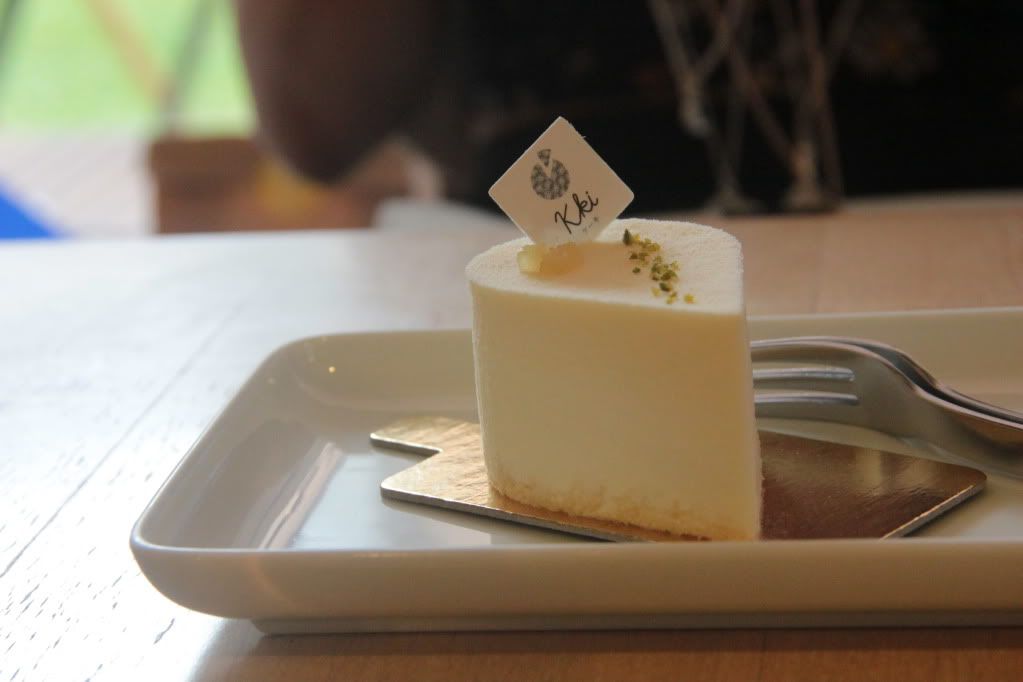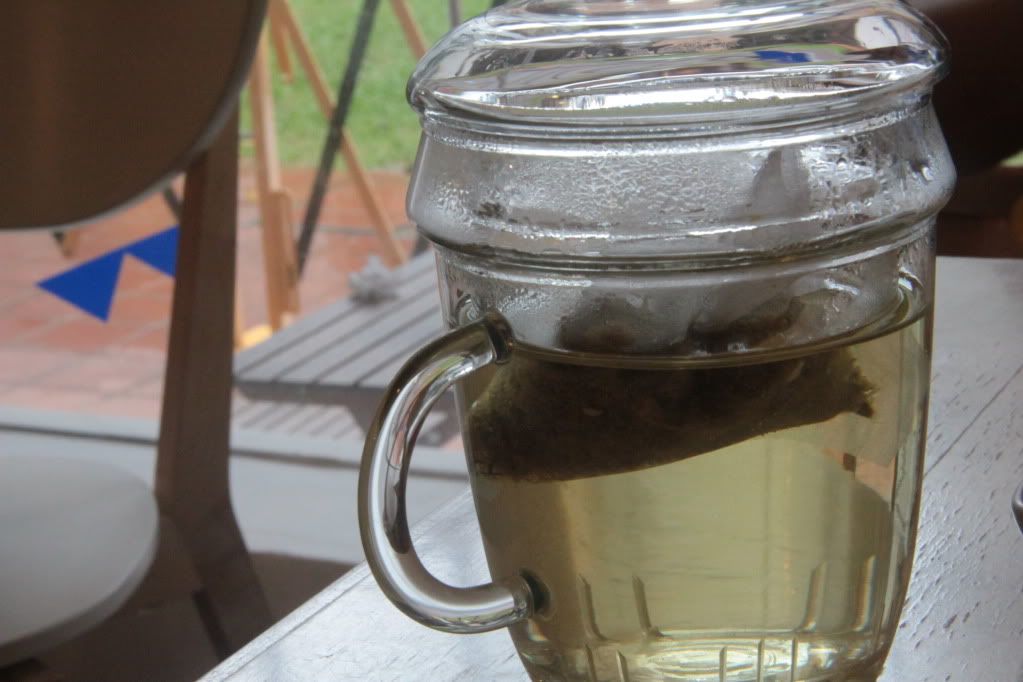 LY ordered tea for herself & a cake for us to share!
There was so many lovely cakes to choose from so, I just mentioned the only one I knew about - which was 'Antoinette'. And it was so delicious ~ Heavenly mango goodness in the middle!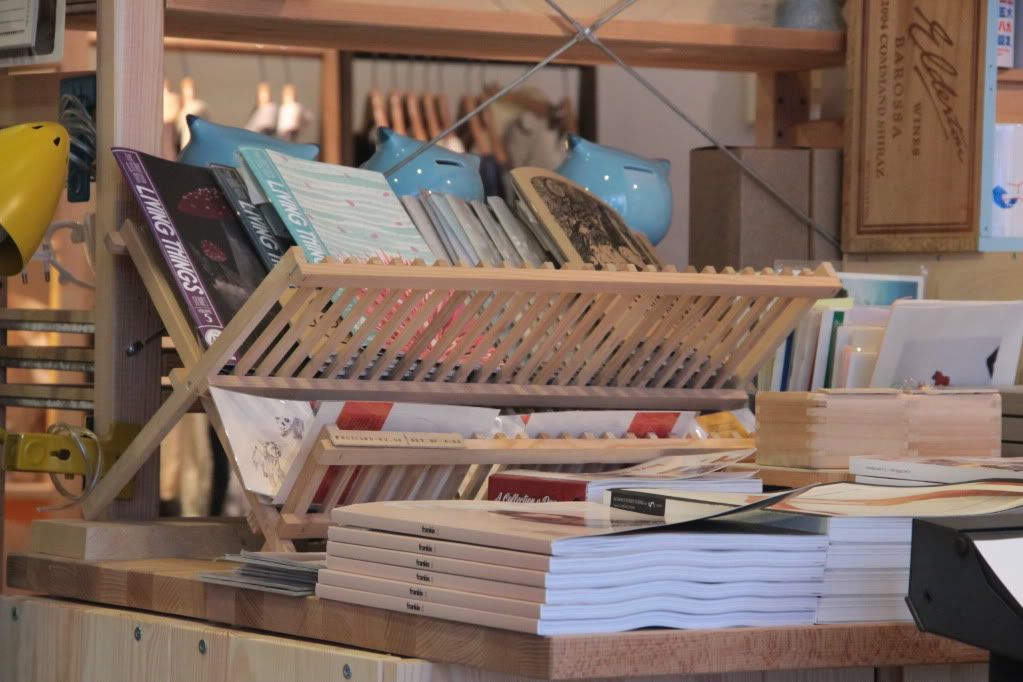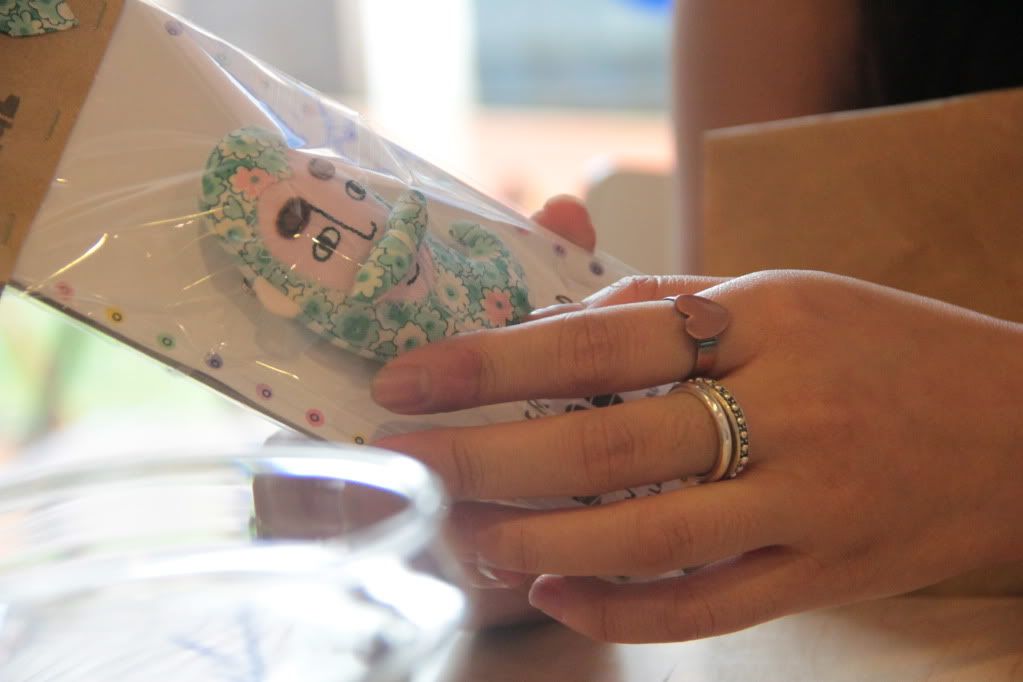 Check out that look of happiness/adoration on my face. I finally got the brooch I have been wanting to get. I always feel this immense amount of joy when I look at this brooch which is now mine. It feels like it's my Best Purchase of 2012.
SEE, I TOLD YOU I AM A SUCKER FOR ANYTHING FLORAL!!!!! AND PASTEL!
ARGH who wouldn't
NOT
buy a brooch of a cute man with a flowery beard anyway? I wish it was possible to have this lovely pastel floral pattern for my hair.
And I have said it before, on a blog post somewhere, that I could happily live in this shop for the rest of my life. Every time I see that bumble bee calendar and swan bag
(well, and pretty much everything else in that shop)
, my Inner Shopaholic would hiss,
"BUY EEEET, CHERYL"
. The swan bag is reversible too!! Everything is so lovely but expensive... And I just want to spend all the money I don't have.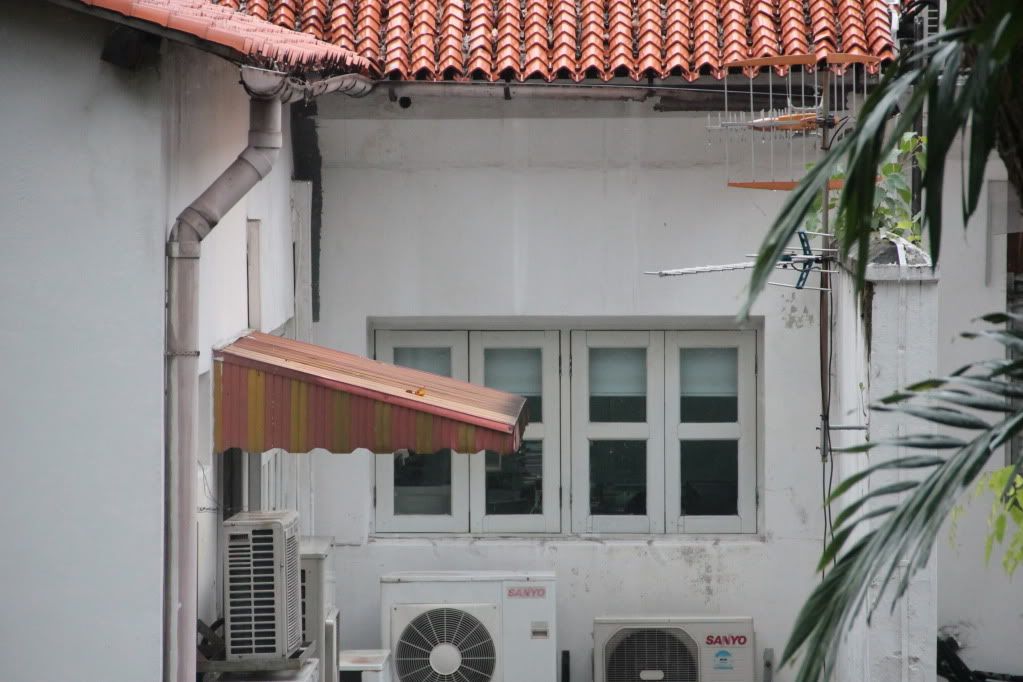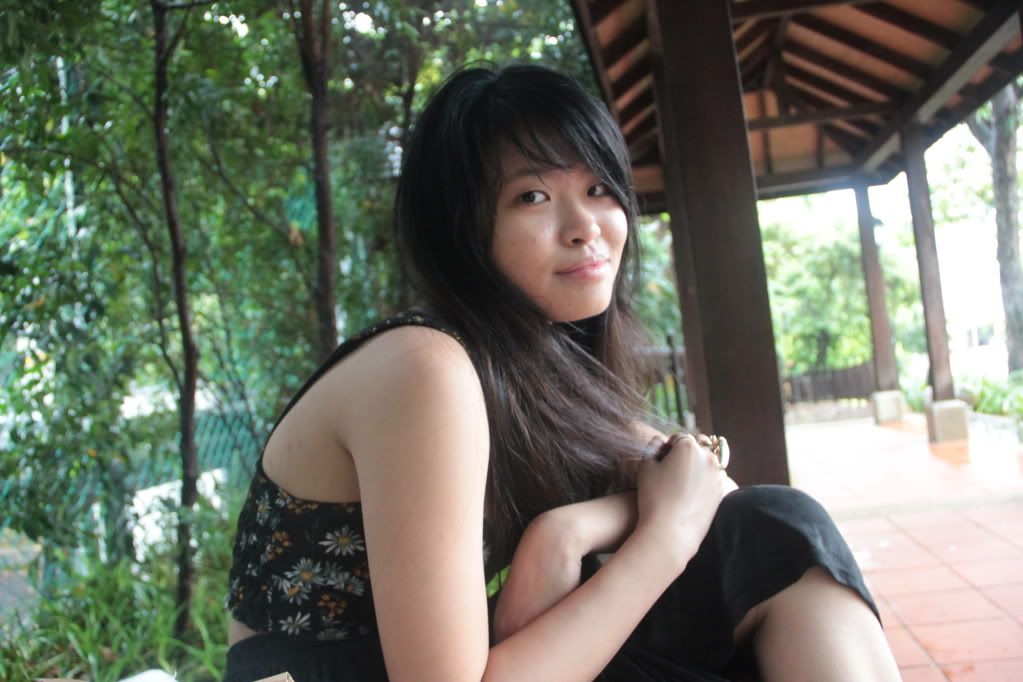 And I really love LY's outfit! She looked so cool and sleek - with her velvet pants and Jemma-esque shoes! And what's a LY outfit without her signature denim jacket and beanie? And tsk, I really like taking photos of her. She's so photogenic~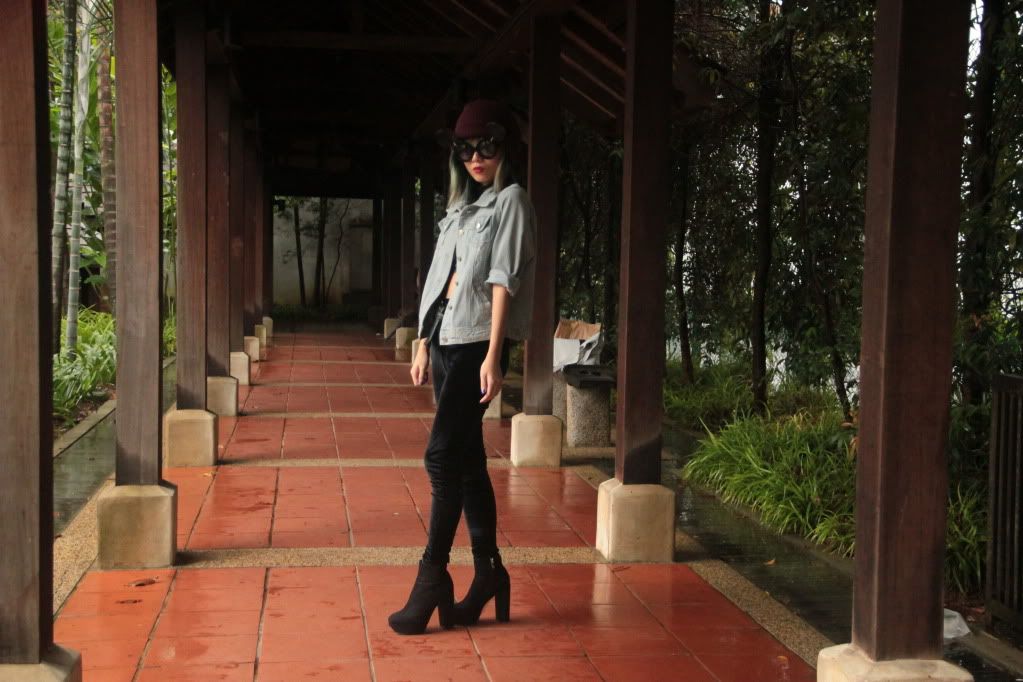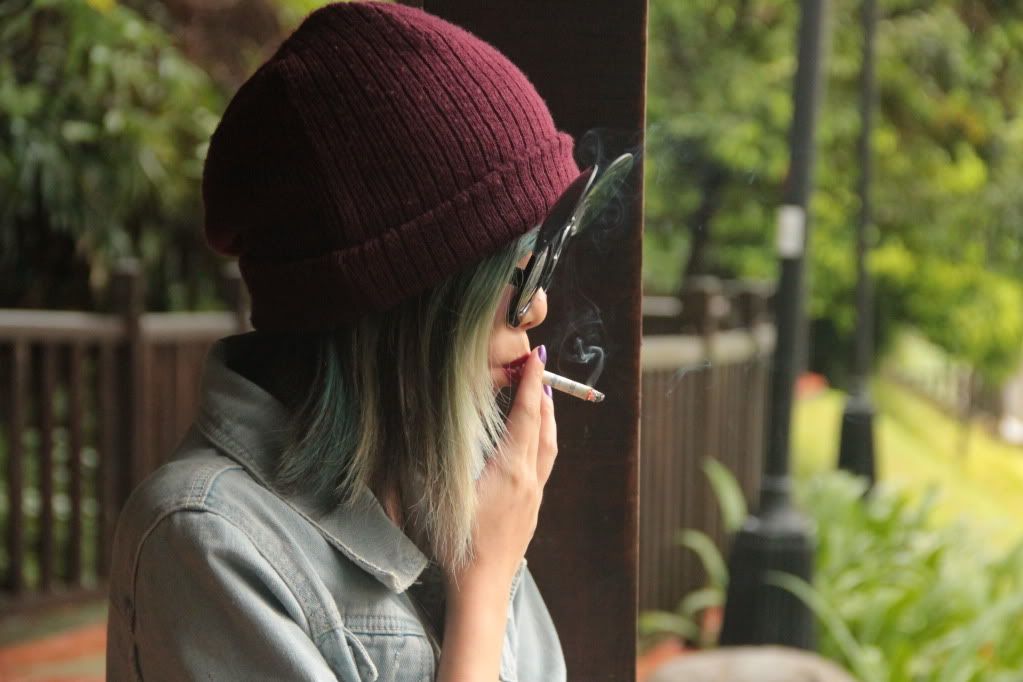 LY wears:

Denim jacket, FEP / Peace bralet, Topshop / Velvet Pants, Editors Market
DV Jemma inspired, Shopskinned / Mickey mouse shades, Bugis / Beanie, Forever 21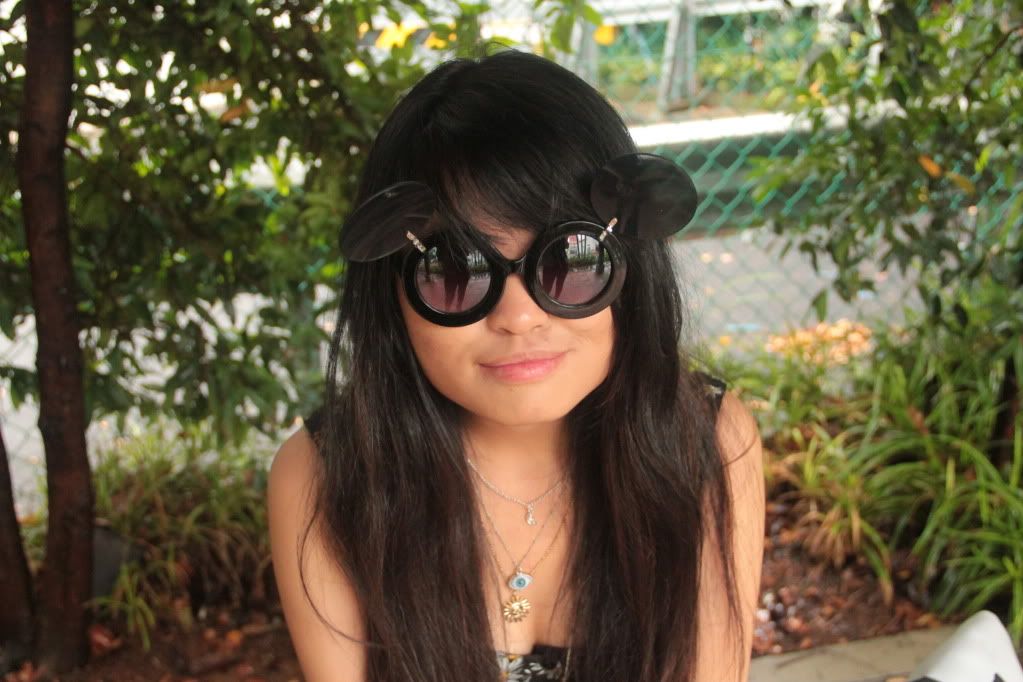 We had quite a lot of plans for that day but in the end, we ended up just sitting at a bench along this sheltered walkway. We took photos and talked about anything and everything. It certainly was a nice and relaxing way to end the day.