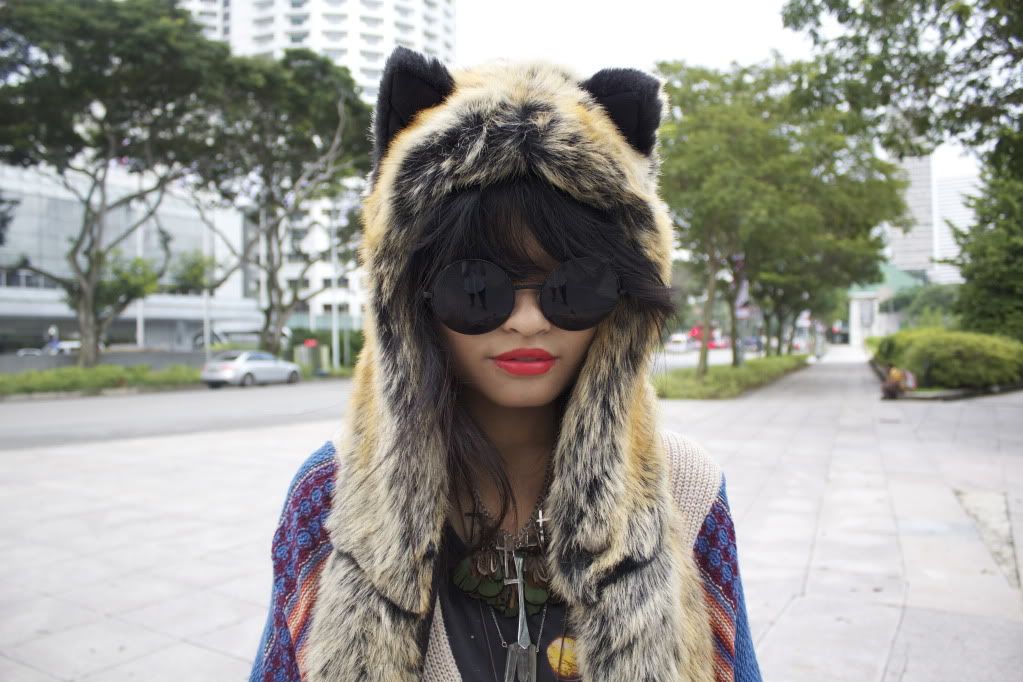 Red wolf faux fur hood / Tribal sweater, Fabric Devour / Galaxy tank, Oakham Market / Sable asymmetrical skirt, Wnderlust /
Oxford wedges, Jeffrey Campbell / Necklaces, Amen, Diva, thrifted / Triangular clutch, flea market
♢ Photos taken by Jasmine Renée Teo! ♢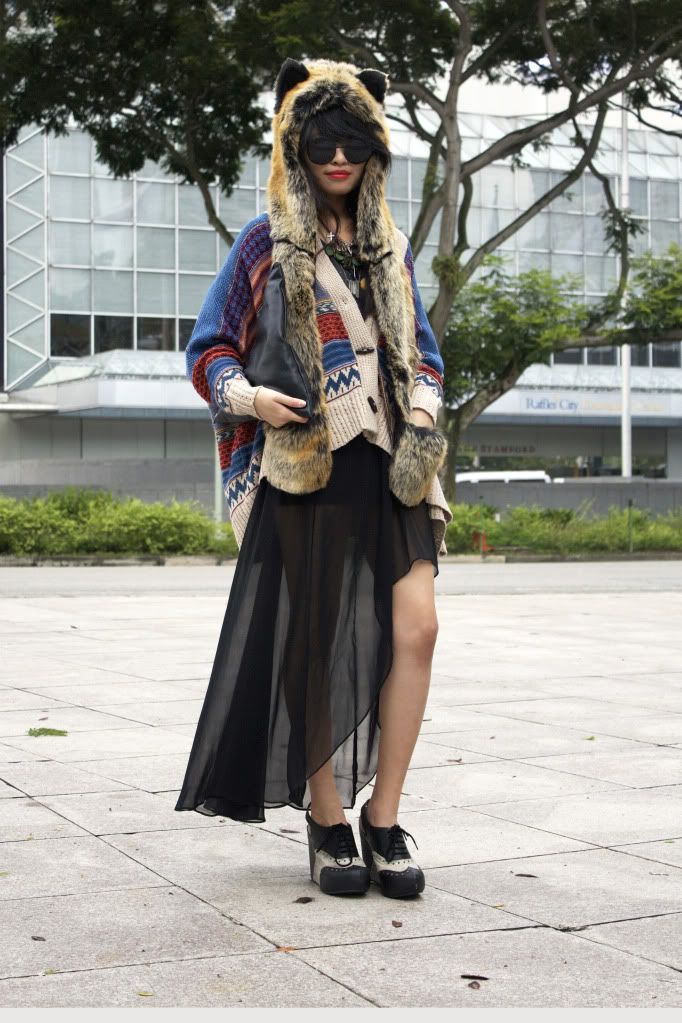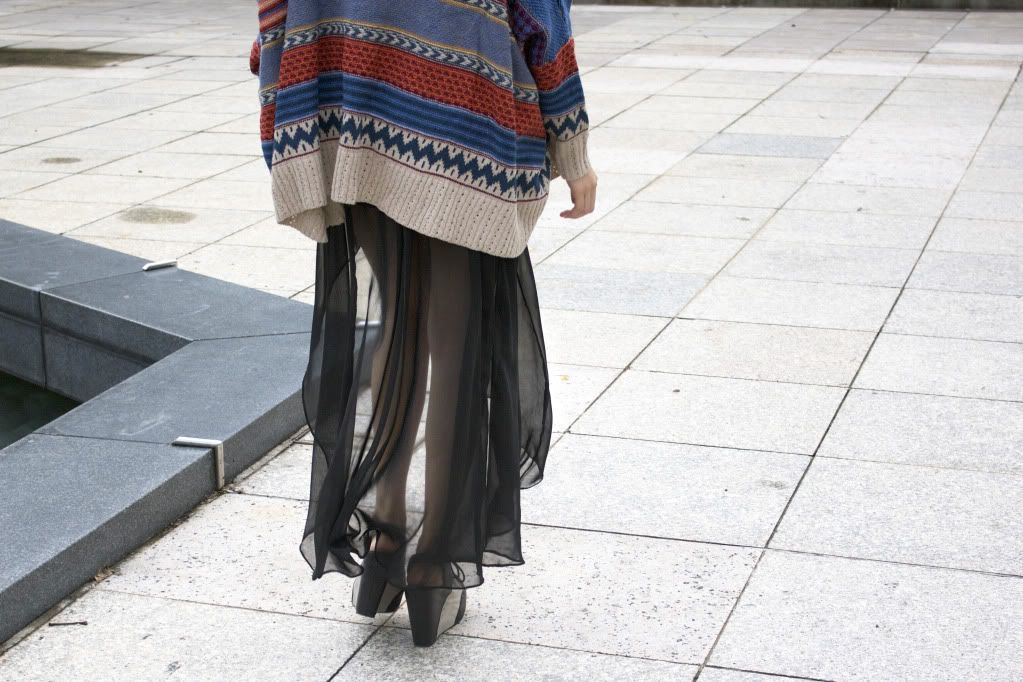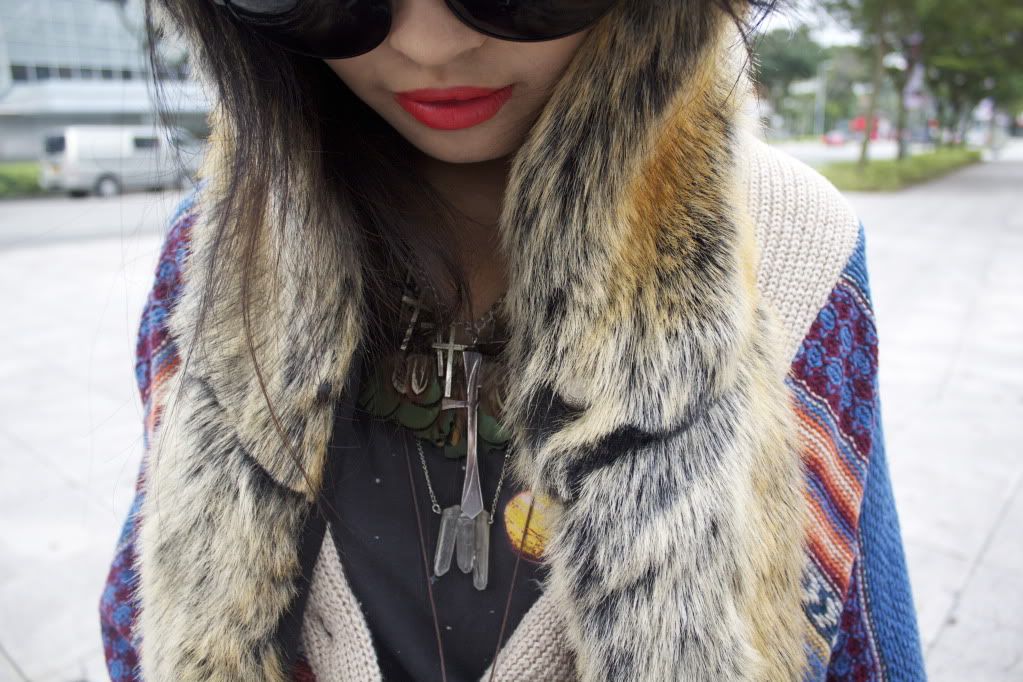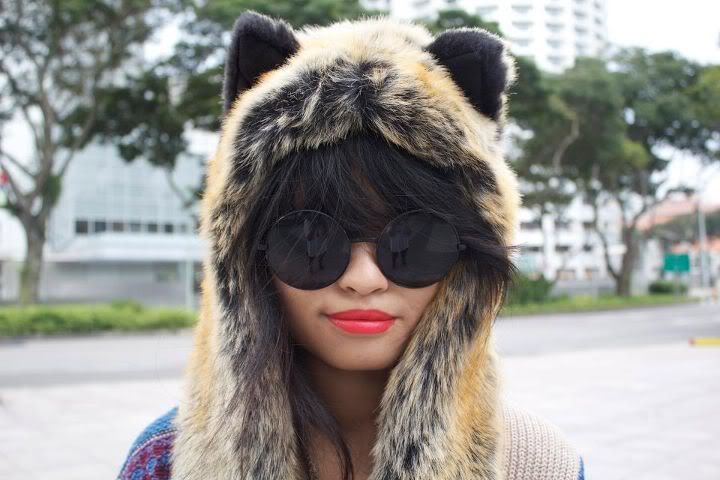 Awkwardness caught in twirly-dance action.




Here's another outfit from the photoshoot I did with Jasmine a few months back! It's one of my favourite outfits ever. And featuring, if you couldn't already tell - my absolute favourite skirt. It's such a magical skirt; it always looks so perfect no matter how it floats around in the breeze. Brilliant outfit for cosy rainy weathers, twirly dancing and gallivanting around with your wolf pack!
Other outfits from this series:
PRΔIRIE W☼LF
+
Nightly prowls ☾☾☾
+ Assessment is (gulp) next monday and I am stressed out like cra-ah-azy. But I am crossing my fingers that I finish everything on time and for everything to go smoothly! Will post much more often when all of this mayhem is over. I cannot wait for next monday to be done and over with. One thing that's constantly spurring me on is that we've lots of after-assessment plans made: The Avengers movie with my friends (and the

entire

cinema to ourselves!!), shopping, partying and LOTS of hanging out!
x