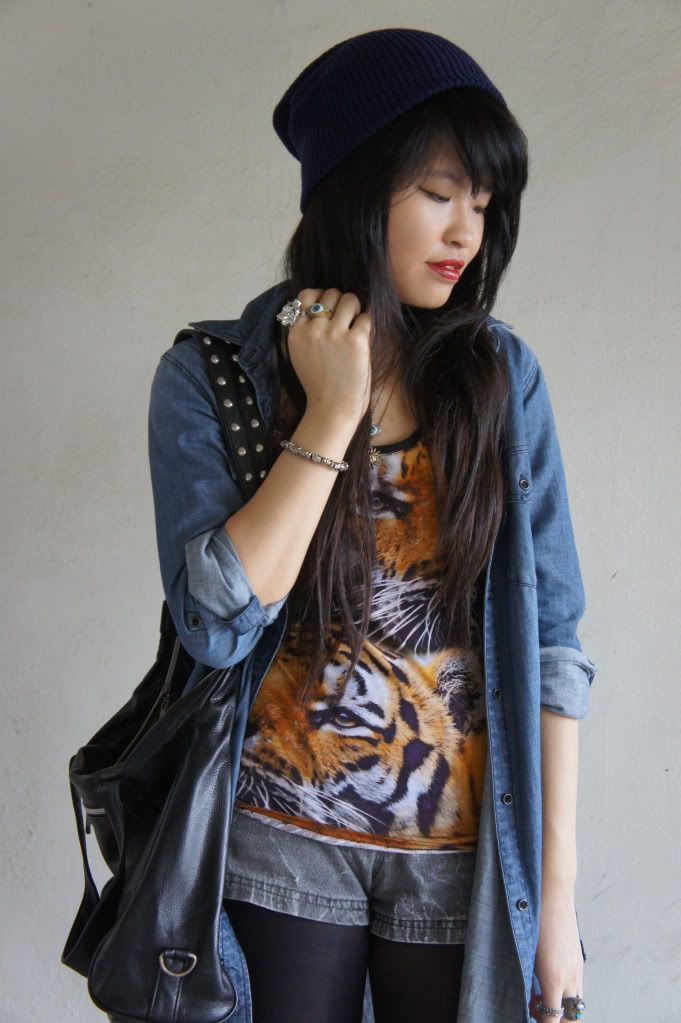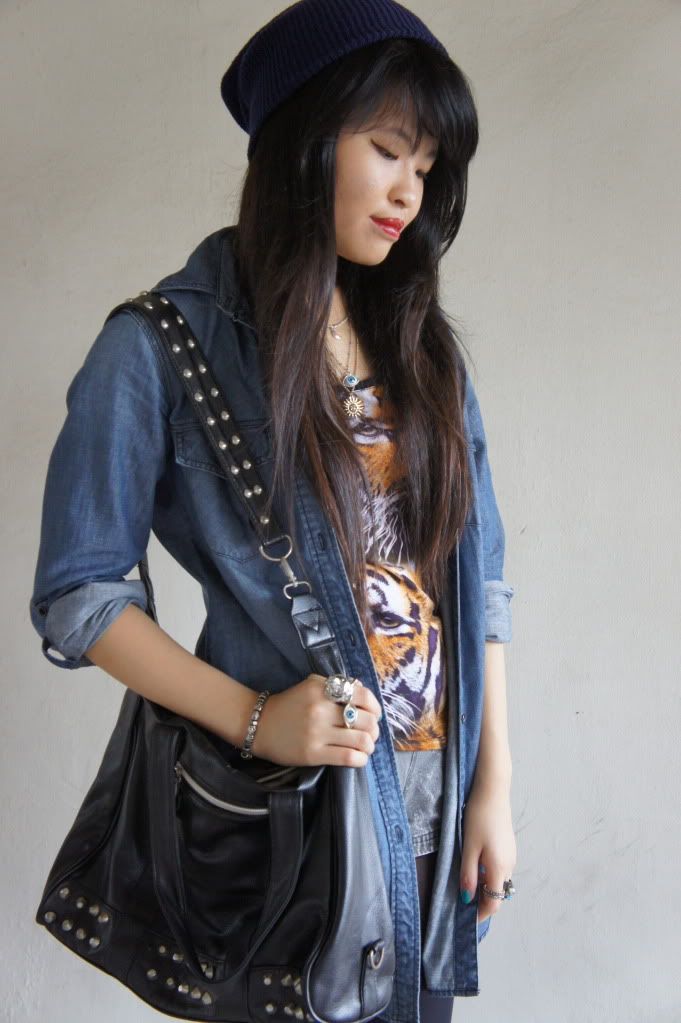 Tiger shirt, National Geographic Shop / Denim top, studded shorts, studded bag thrifted / Beanie, Daiso
Teashades, Cobrashop / Wide eye multi row necklace, Topshop / Jemma lookalikes, Taobao
Bracelet, This Is Transition / Tiger ring, thrifted
(totally obligatory)
/ Eyeball ring, Diva / Beaded ring, Pull & Bear / Thin silver rings, H&M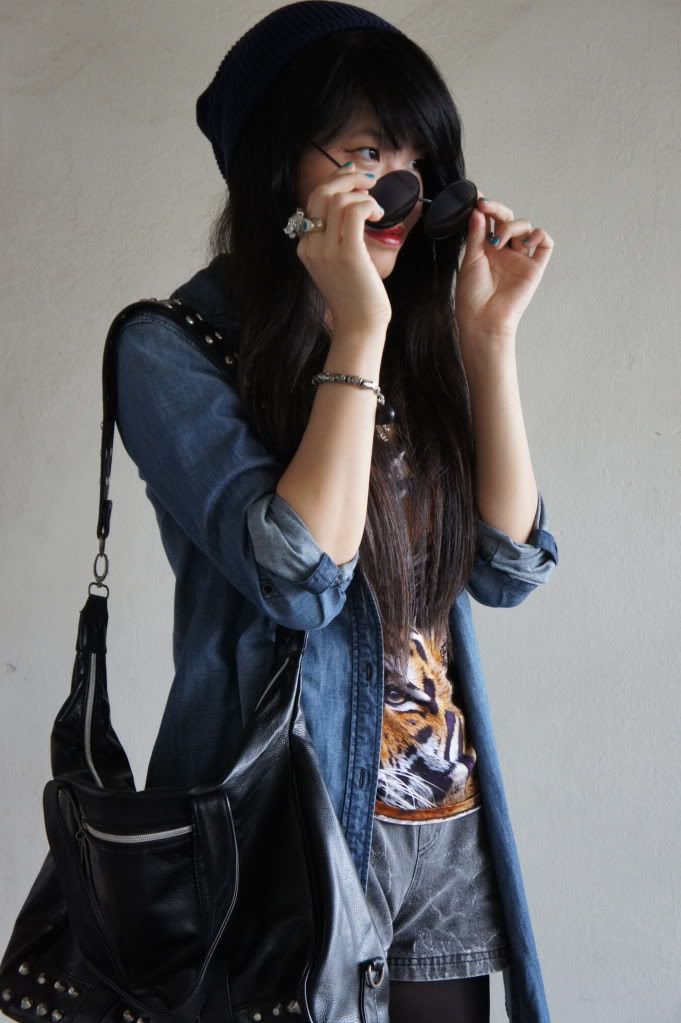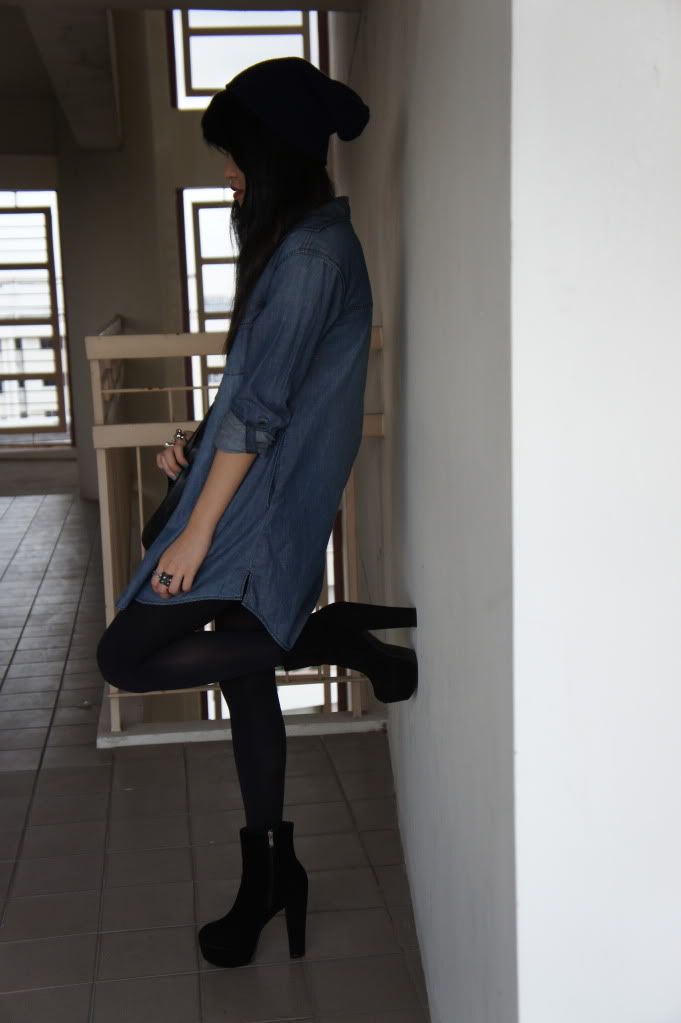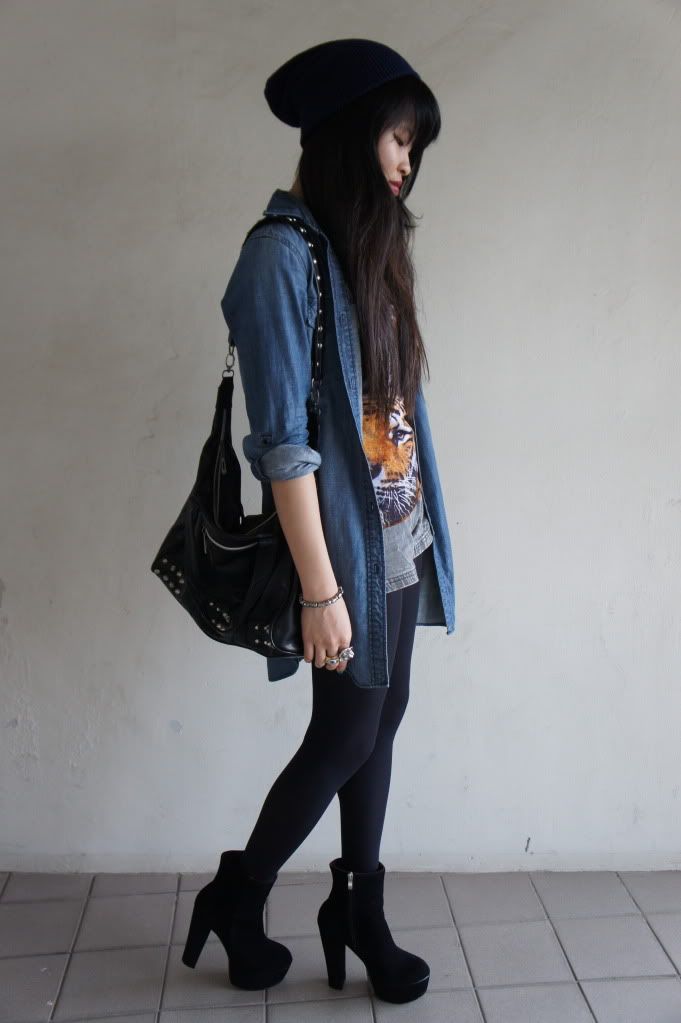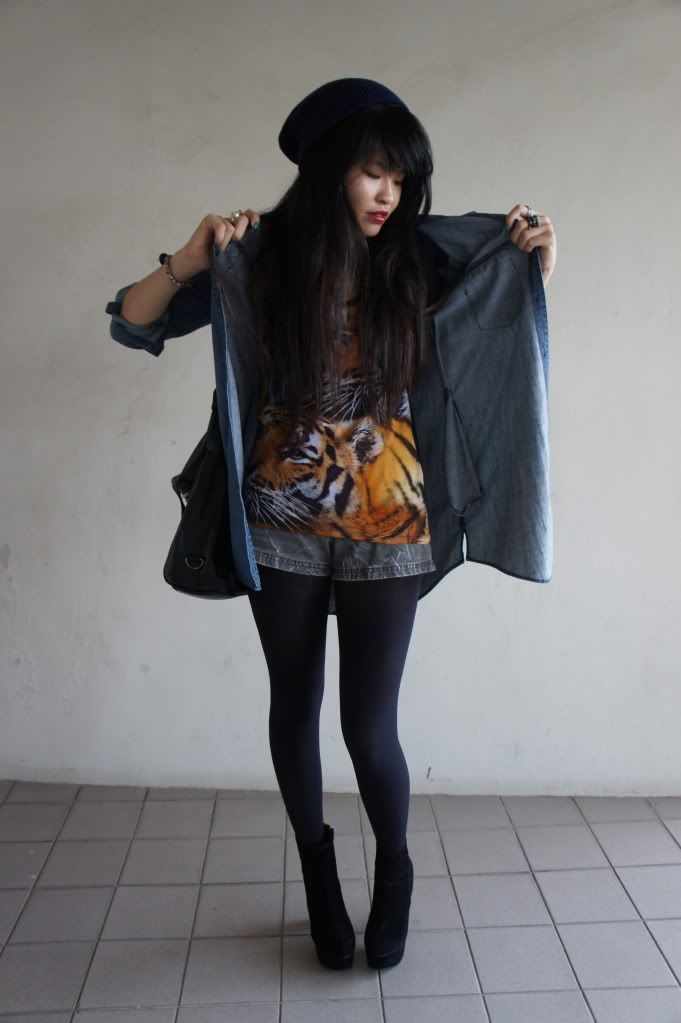 I am a huge animal fan, if you don't know already. Animal print on a shirt? I AM SOLD. And there's TWO TIGERS! I got this shirt during this year's Chinese New Year shopping. It was the only thing I actually bought, believe it or not! At the National Geographic store, of all places! All I wanted from the Nat Geo store was the geology kit, all the posters, books and stuffed toys. While waiting for my mom, I was asking my sisters,
"Why don't they print those nice animal photos they have onto shirts? They are gonna make a truckload of mone--"
And at this very second, I happened to turn around to gesture at the store and I saw it: the rack of tiger shirts. I think there was some promotional thing going on for tigers and maybe the sales would go to a tiger conservation group. There were a few designs and of course, I was smart; I took the one with two tigers. Puuuurrfect.
~ My outfit title is a stanza from
The Tiger by William Blake
. It's a lovely poem. ~
I love this outfit. It feels like a proper outfit to me. Not too casual or over the top.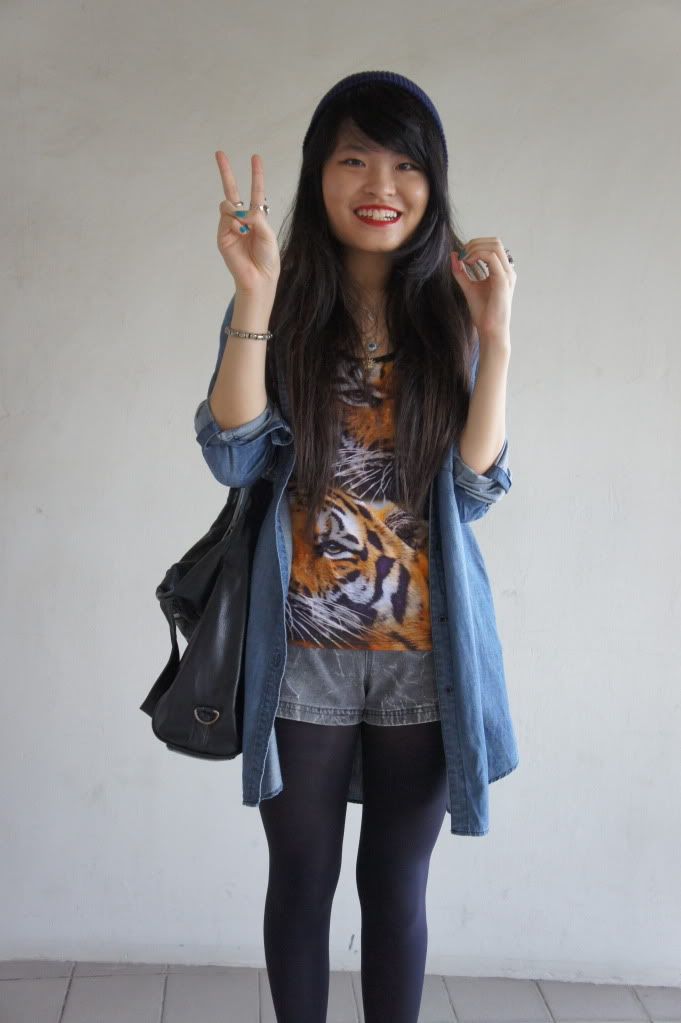 My
"Omg yay I am going to be 20" face
because my sis likes to remind me I'm reaching "Cheryl 2.0".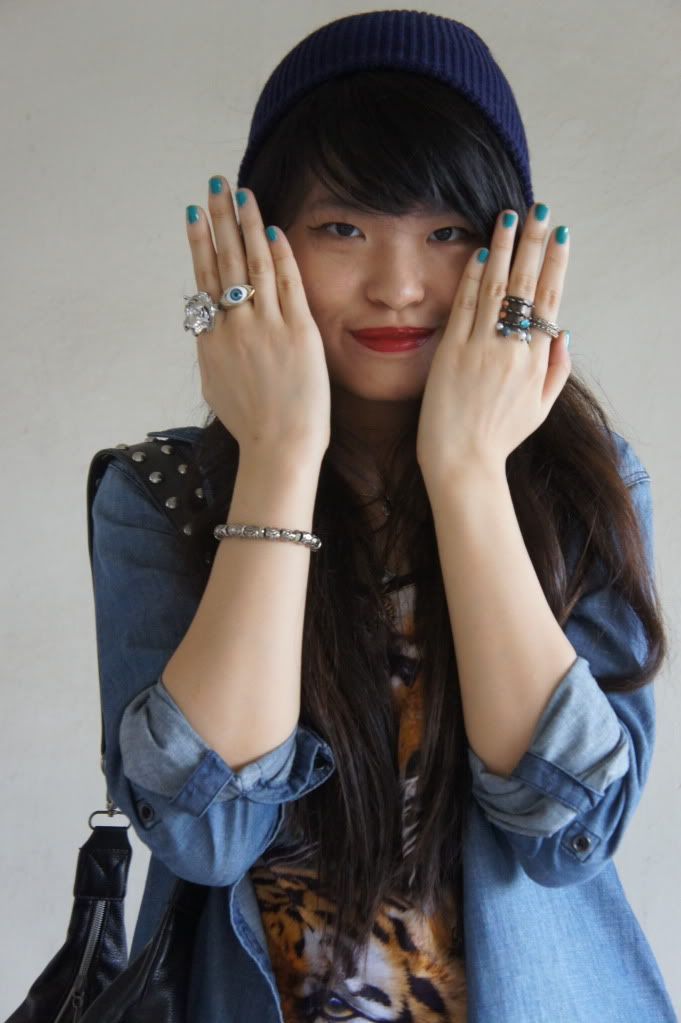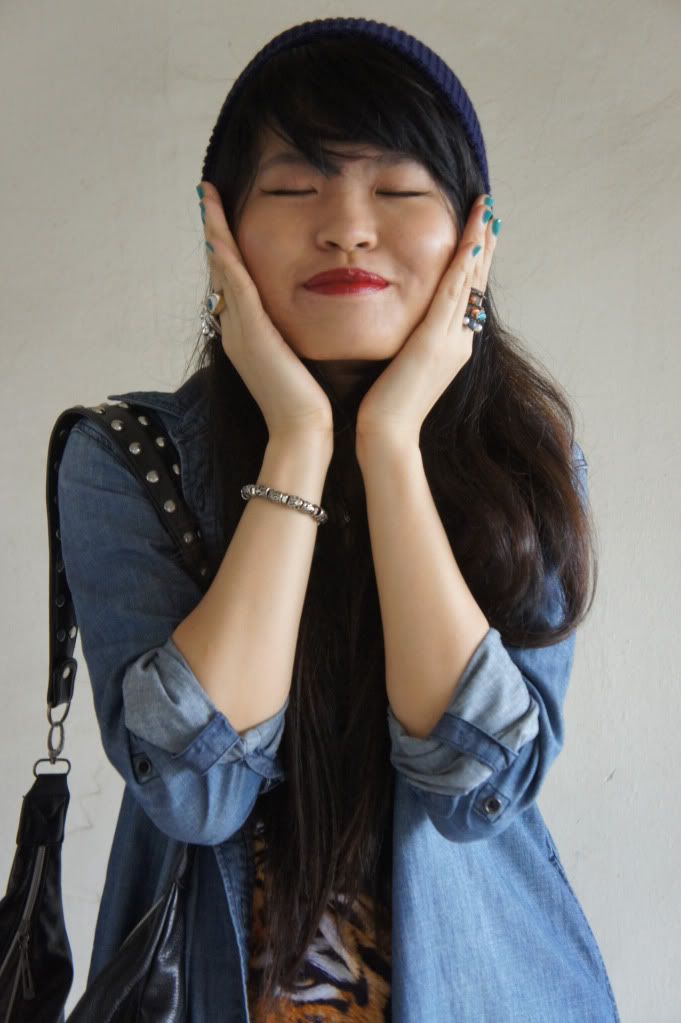 My "Eeee I am so cute" face that I did to my sis a few days before.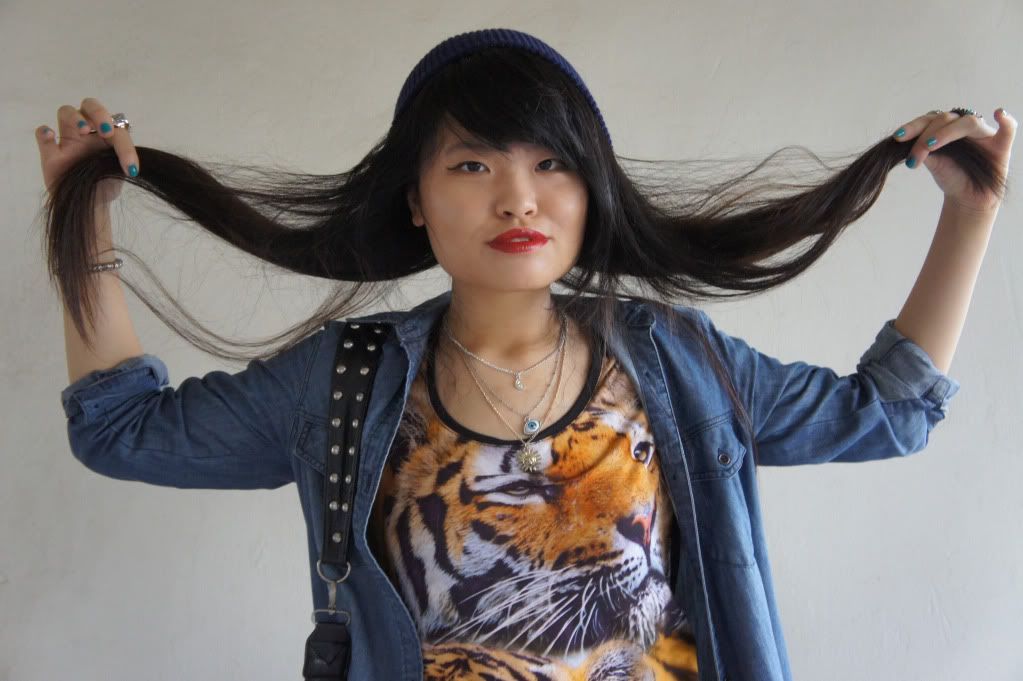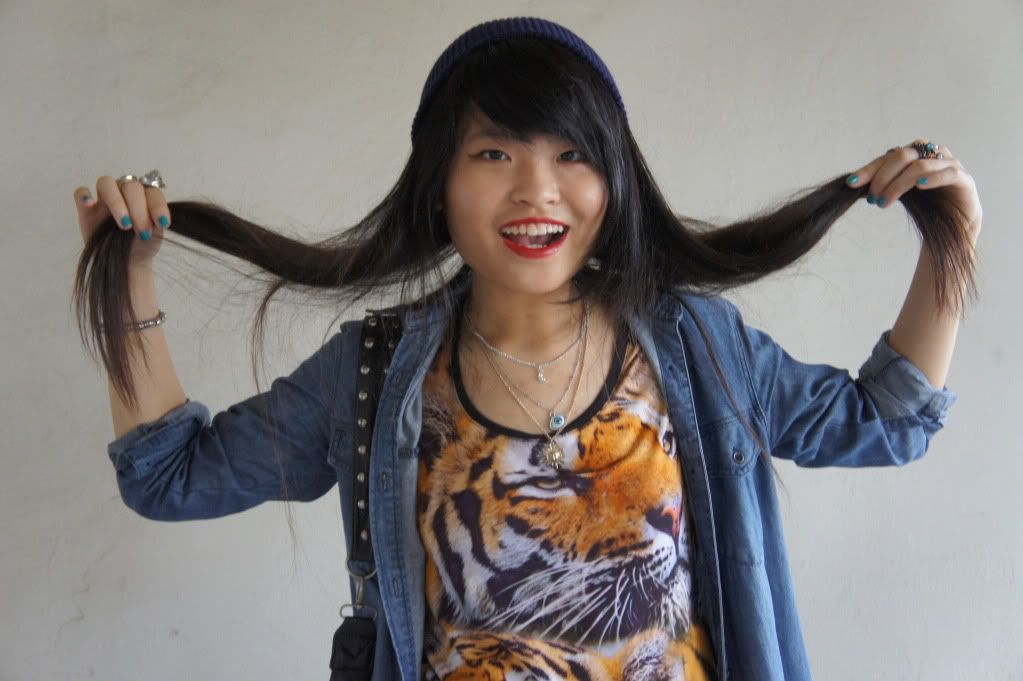 OH EM GEE, YOU GAIZ. IT'S ME. WITH LIPSTICK ON. WHAT IS GOING ONNN?
AND HOW DO I TALK WITH THIS STUFF ON MY LIPS!?!?! S-O-S.