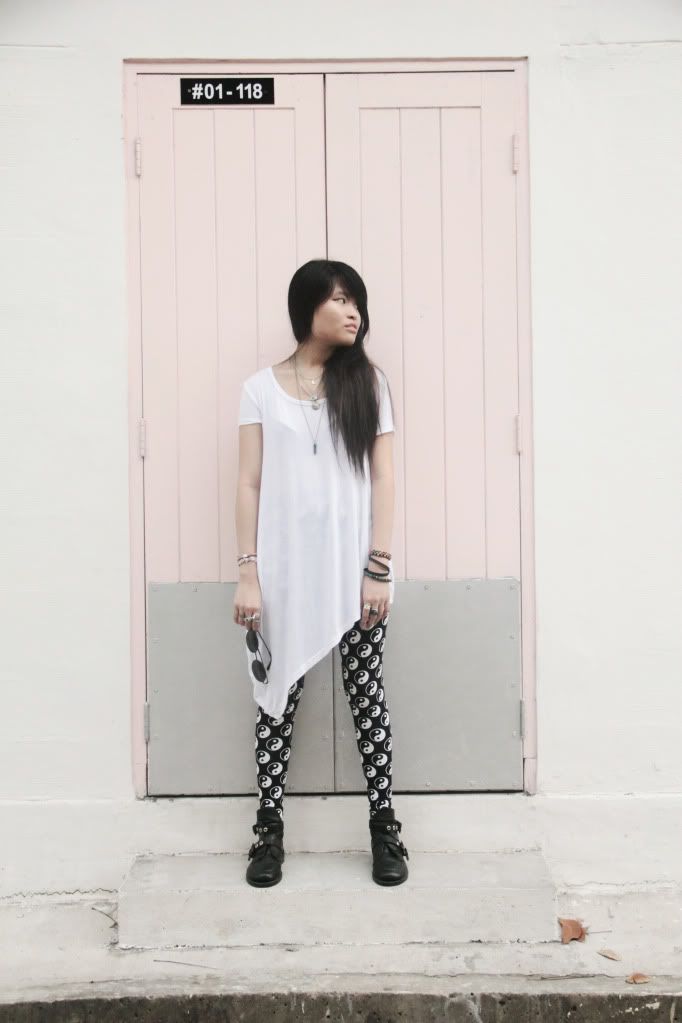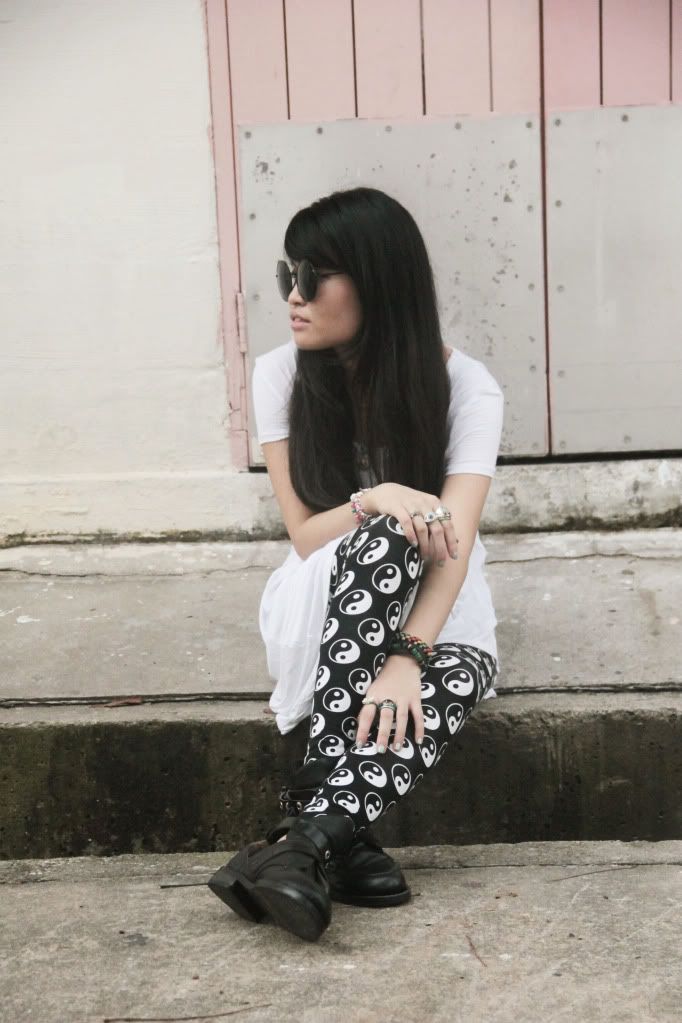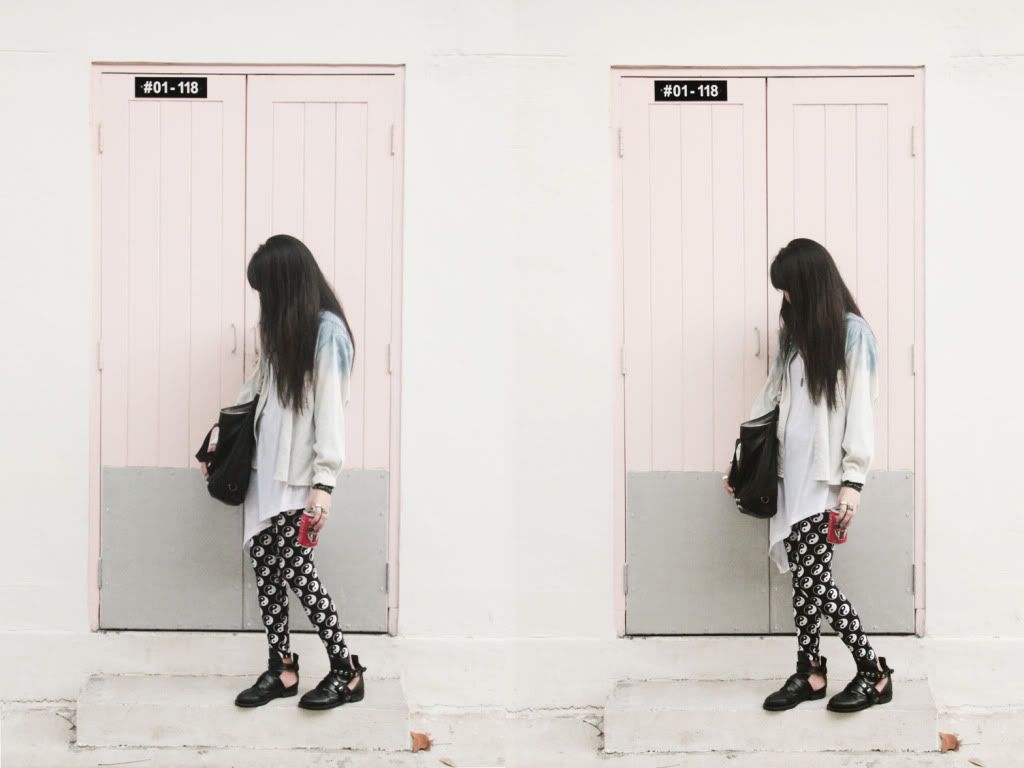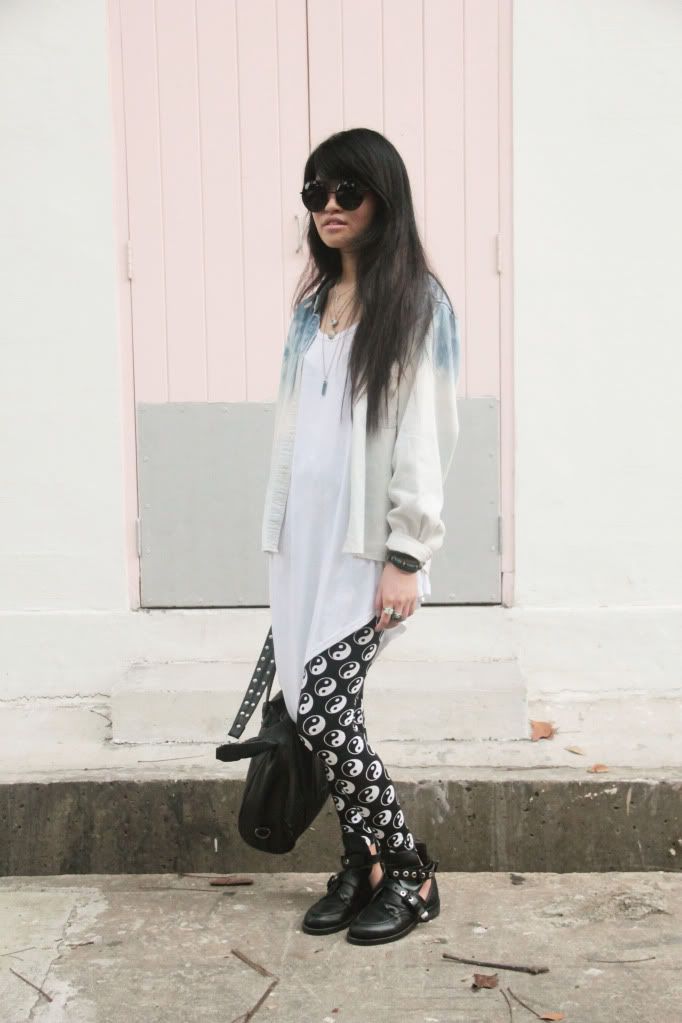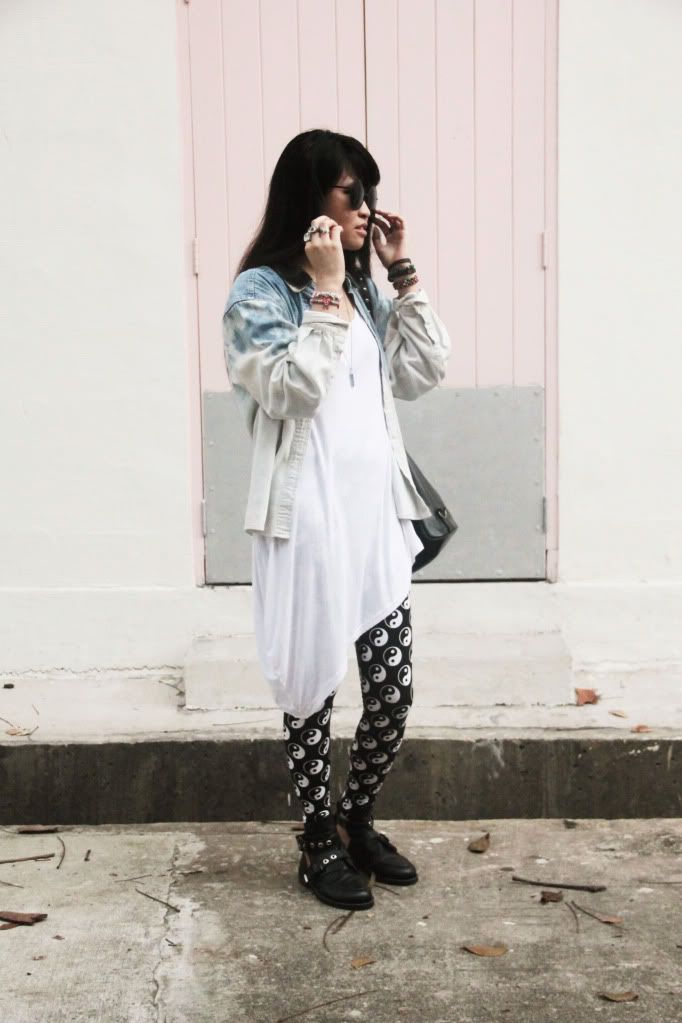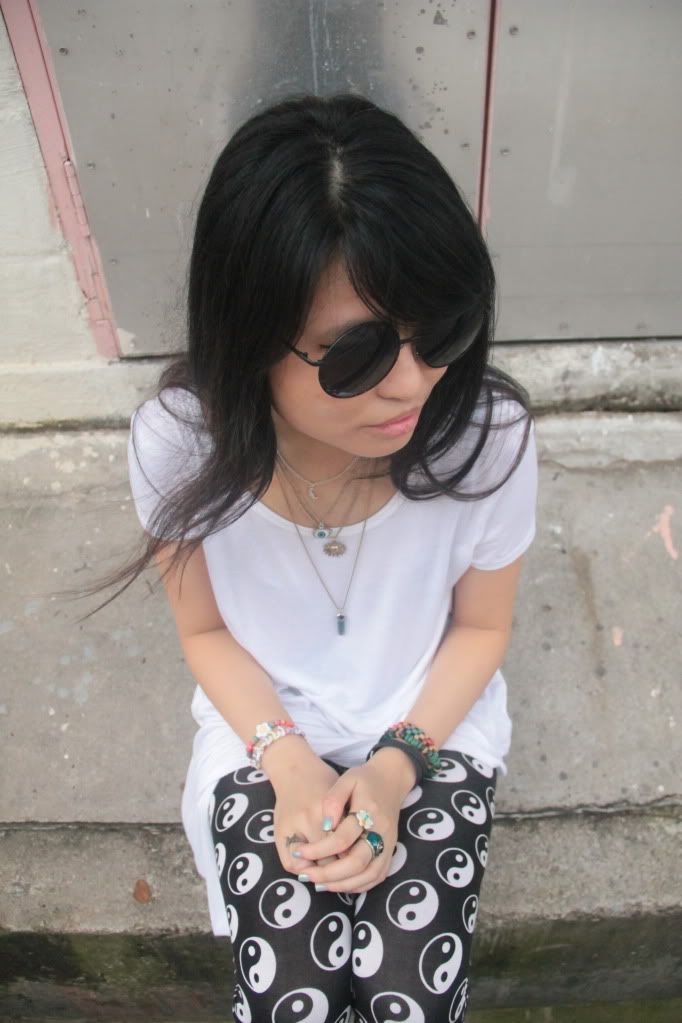 Ombre denim jacket, Tunnel Vision / White asymmetrical top, Iloveanything / Ying yang leggings, Topshop
Cut Out boots, TheLastNocturne / Necklaces, Topshop & Amen / Rings, Diva & H&M & thrifted
Presenting my beloved pair of ying yang leggings! I knew I had to get it the moment I saw it at Topshop 3 weeks ago. But it being almost $50 and going shopping with my two childhood bestfriends who offer total opposite opinions was tough (
"Buy it since it makes you happy!"
VS
"No, Cheryl, buy something else."
). I, sadly, had to put it back on the rack. But I couldn't get it out of my mind. All day long, all I could think about was these beautiful, rad prints. After a day of walking all around town and me making puppy-faces at my besties while whimpering a sad "Ying yang leggings..." every once in a while, I made my way back to Topshop, determined to own it forealzz this time, tried on a pair and♡♡ I knew it was just meant to be. ♡♡
Dressed up for a casual day, thus the simpleness. I have other outfit posts consisting my wonderful leggings so watch out for that! :) I meant to post one before this but oh well.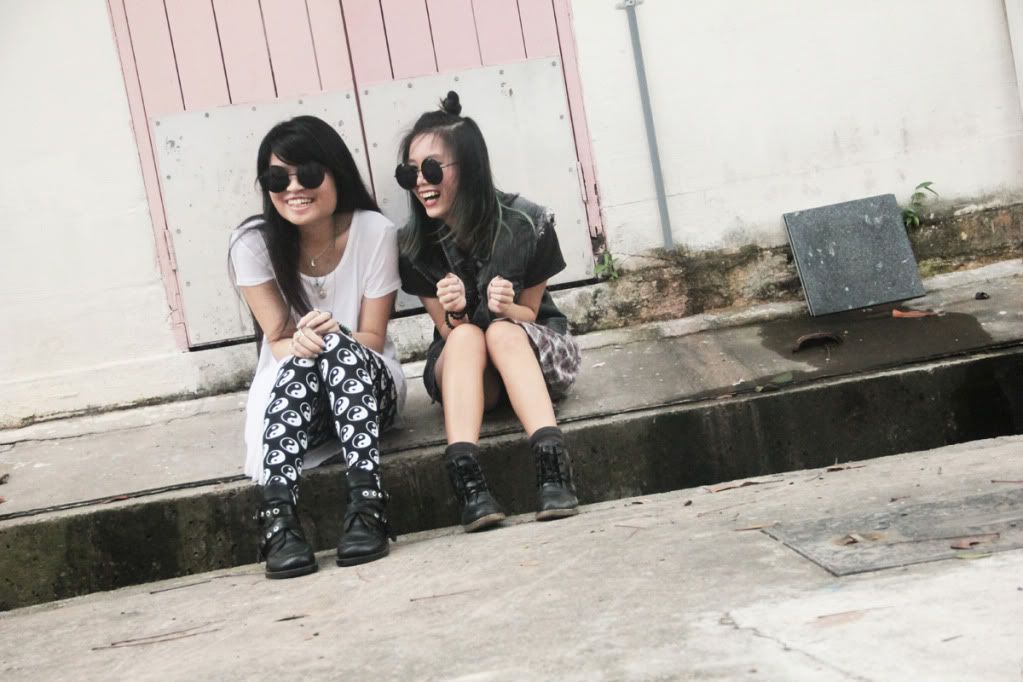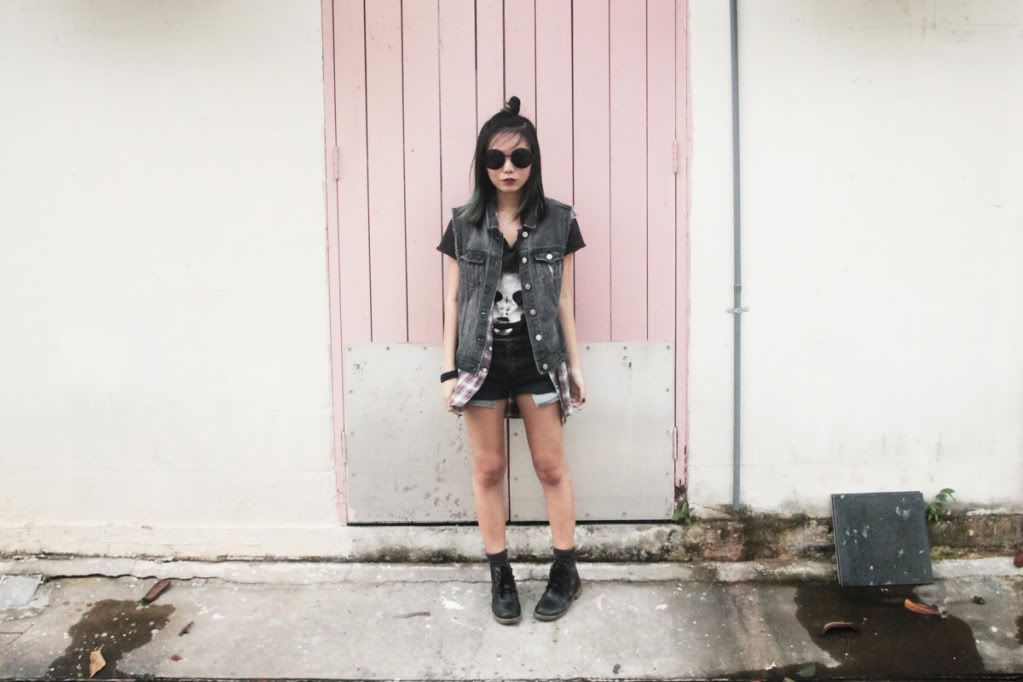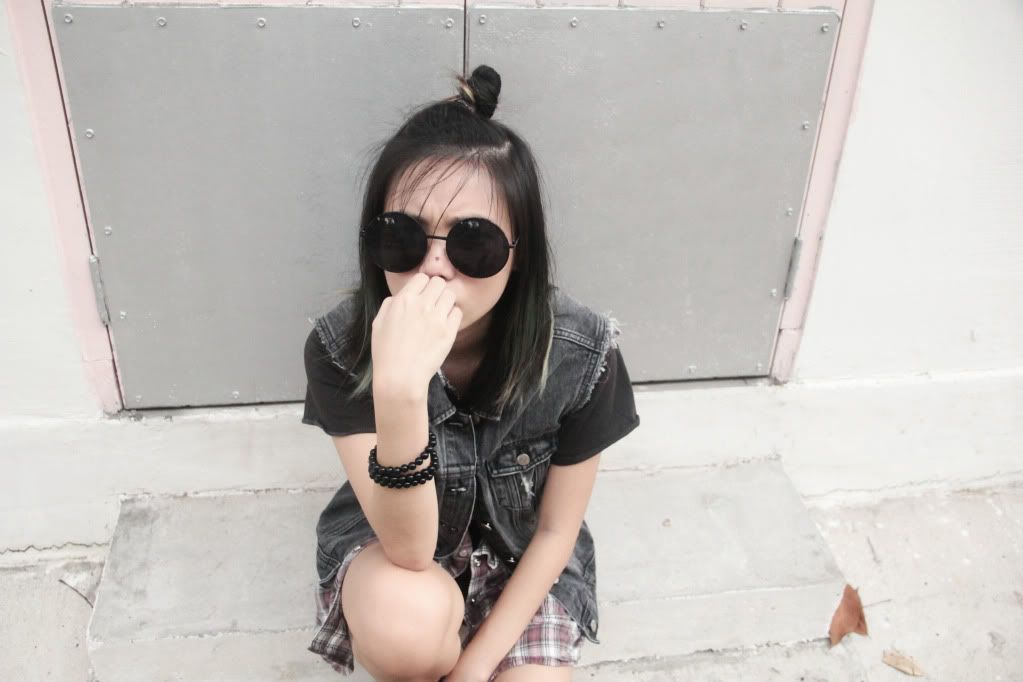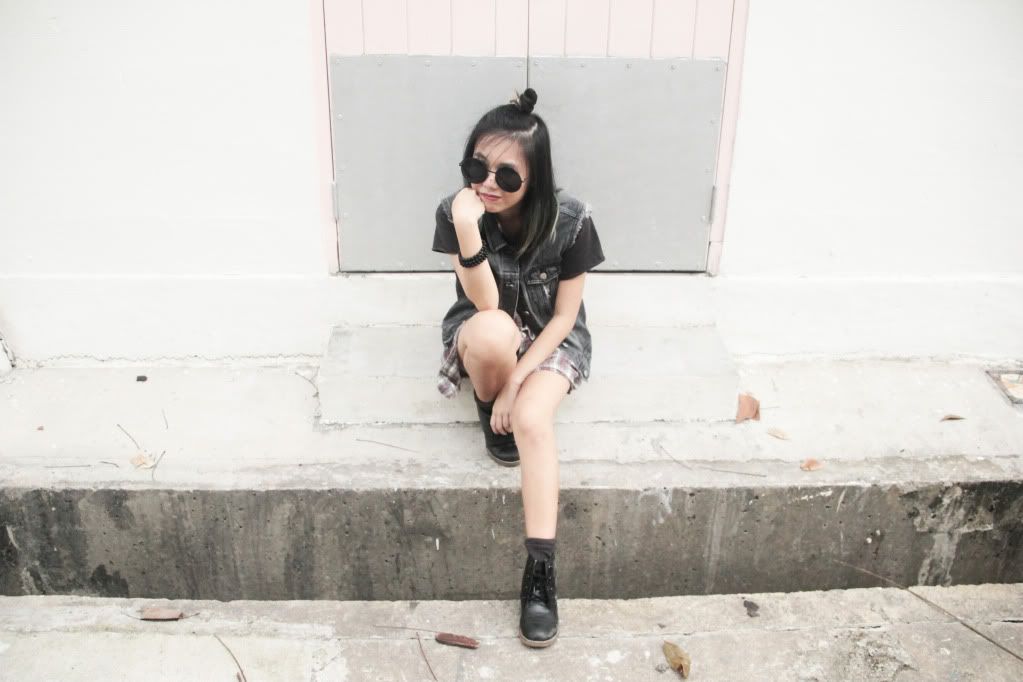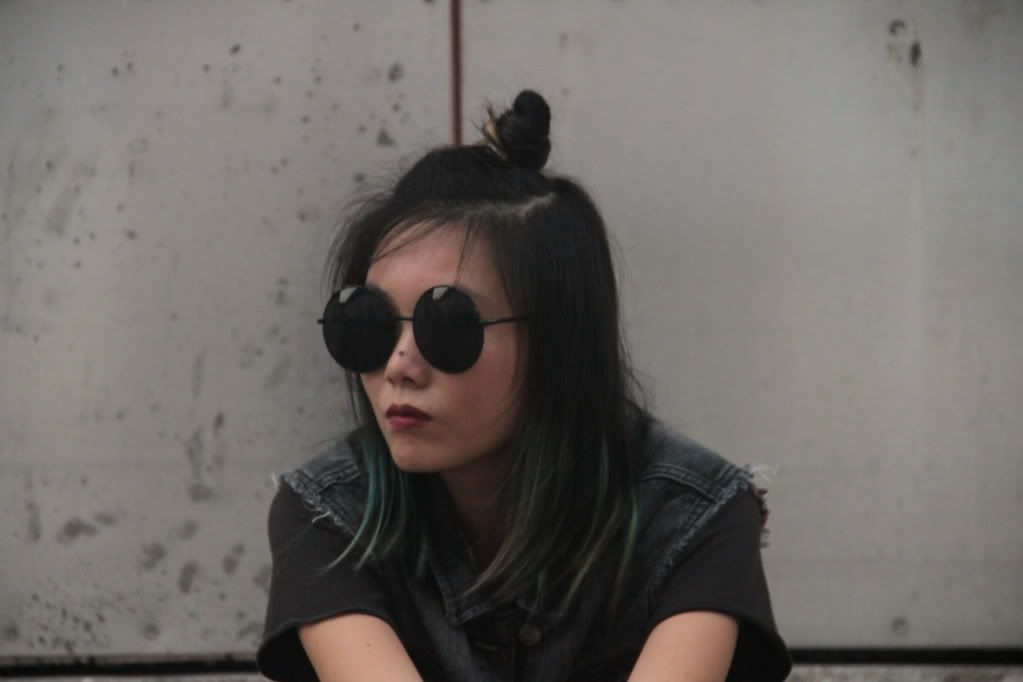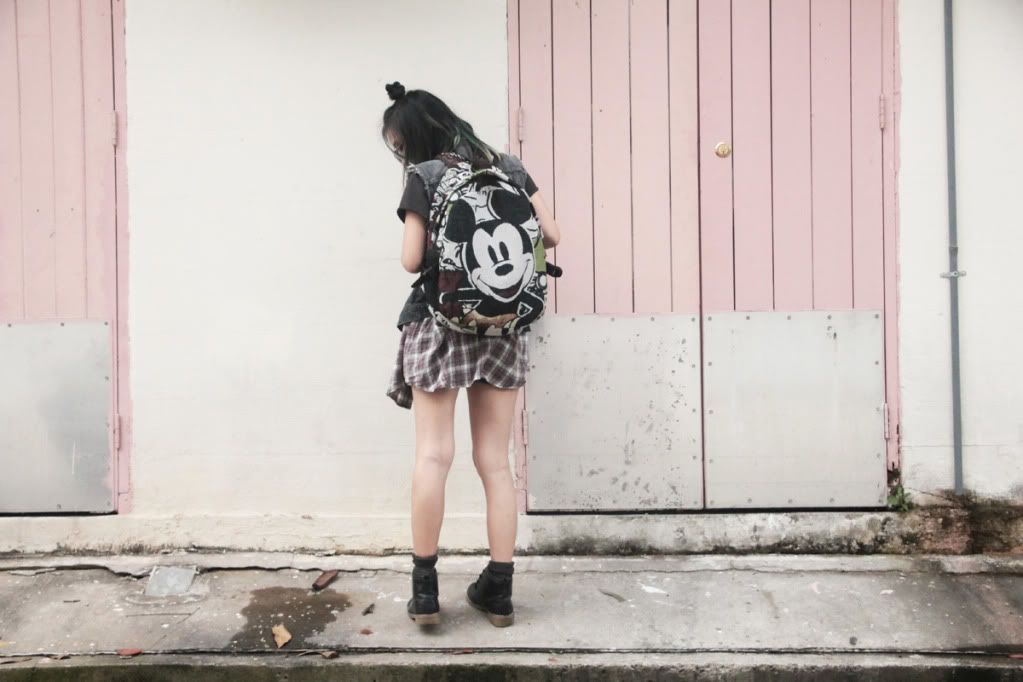 On LY: Mickey shirt & backpack, Bugis street / Plaid sleeveless top, Topshop / Denim Vest, H&M / Shorts, Mum's
I went out with dearest
morethanbitesized Li Yuan
today! We met up for a really impromptu warehouse sale visit. Then we wandered around and managed to find an alleyway with rows of pretty pastel pink doors! After we were done taking super awesome photos for the day, we set off once again for an impromptu visit to H&M at town. I scored some awesome buys so I think I will be pretty happy (and broke) for the rest of the month.
V O G U E .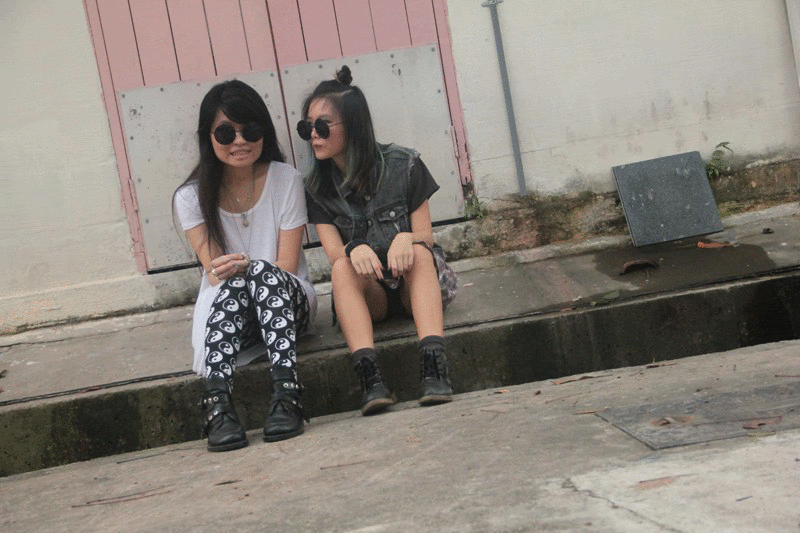 Look out for our upcoming WOLF GYPSY X MORETHANBITESIZE posts!!