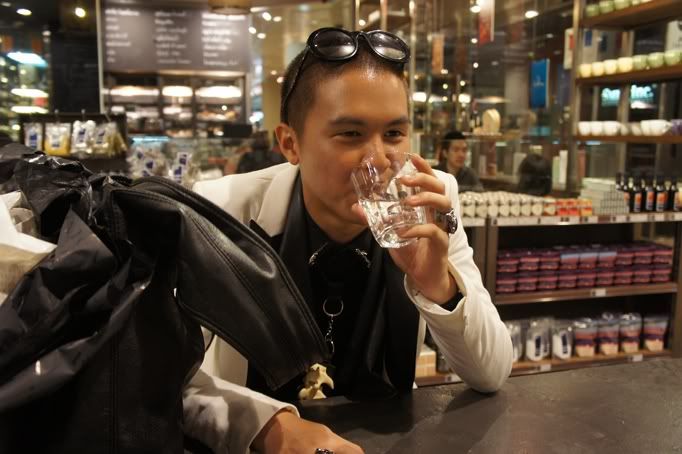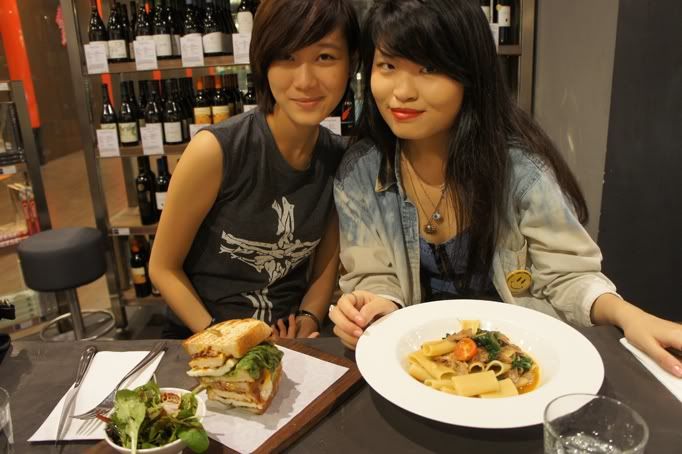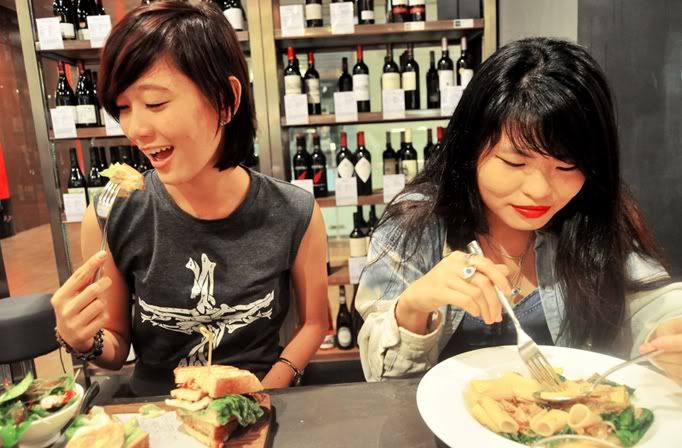 Finally, I met up with
Bryan
and
Jackie
!! Though I have met them individually a couple of times (lots of seaweed shaker fries dinners with Bryan, accompanying Jackie at Nex+Starbucks), our trio has been reunited once again after 5 months!! The last time we all met up was
this outing
with
Paul & AJ of OS Accessories
! So awesome to finally see Bryan with his hair all shaved off! I immediately started petting his head when I met him. My little fuzzball ♡. He looked like some mafia boss/japanese singer with that white & black outerwear combo of his!! Couldn't stop staring at his lovely spinal harness too. It's too beautiful! Oh how I wish I owned one too.. Speaking of bones - I love Jackie's top too!! *u*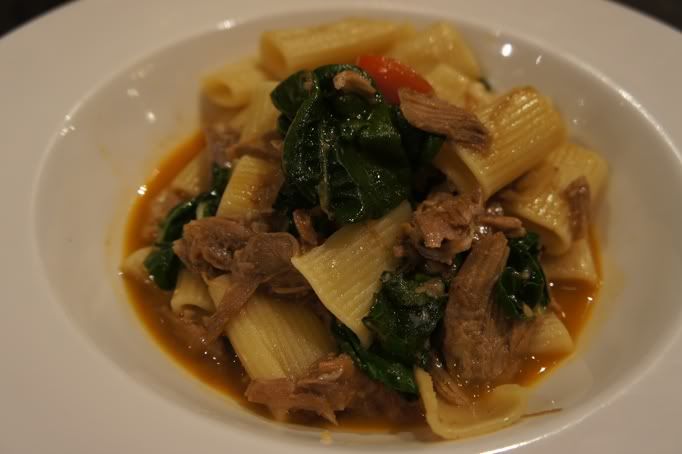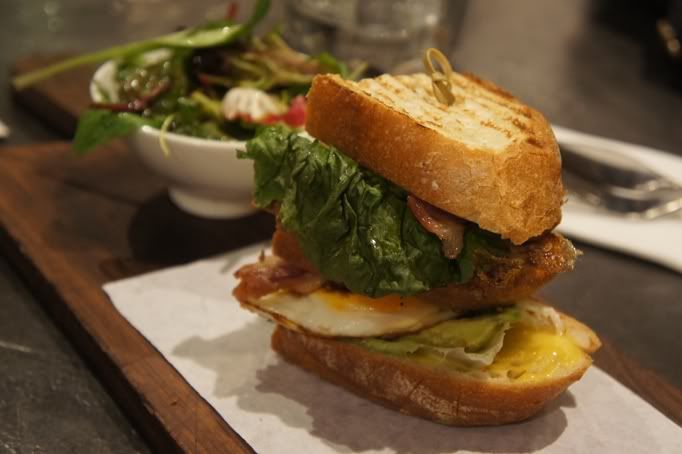 So we headed to Jones The Grocer for some brunch! It was my first time there and I ordered some pasta I couldn't even pronounce!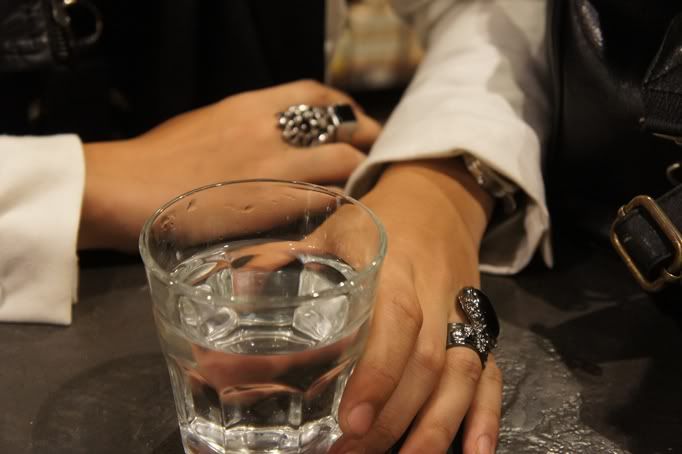 "So, Cheryl, how's your love life? Yours is always the most interesting.."
"Oh. You know... Waiting for Bryan to get out of army..."
"Aw.. yeah, then we can go buy our flat at Punggol!!"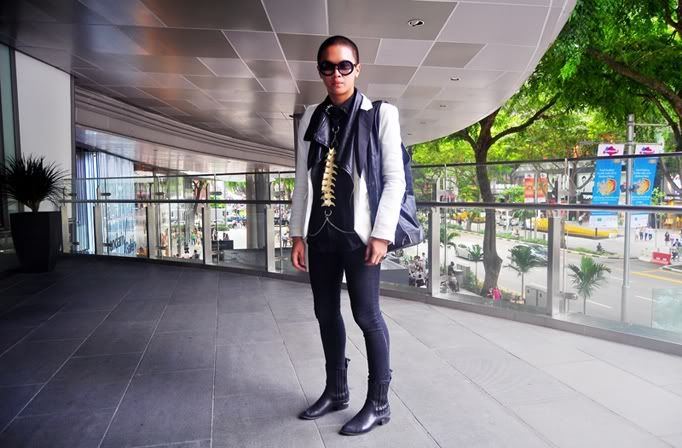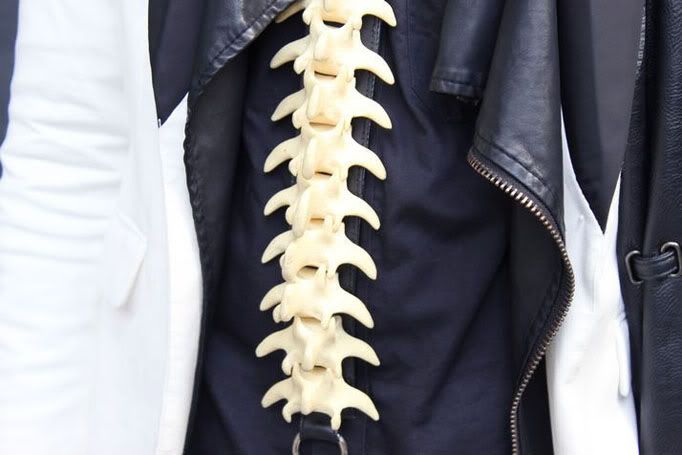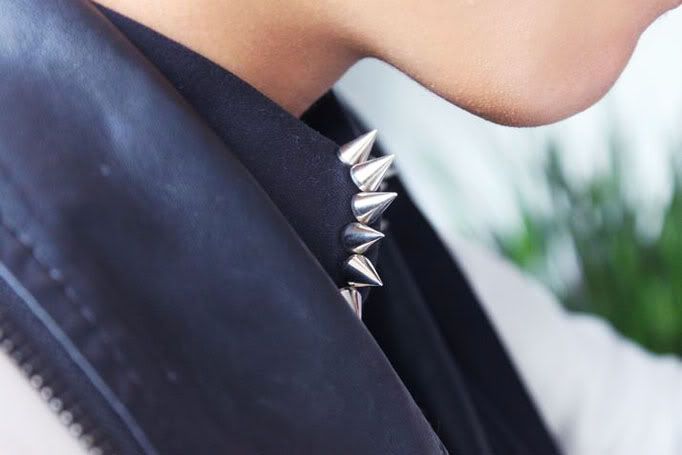 Bryan wears: Leather jacket worn as vest, All Saints / Black lapel blazer, Zara / Spinal Harness, OS-Accessories / Anouck Boots, Alexander Wang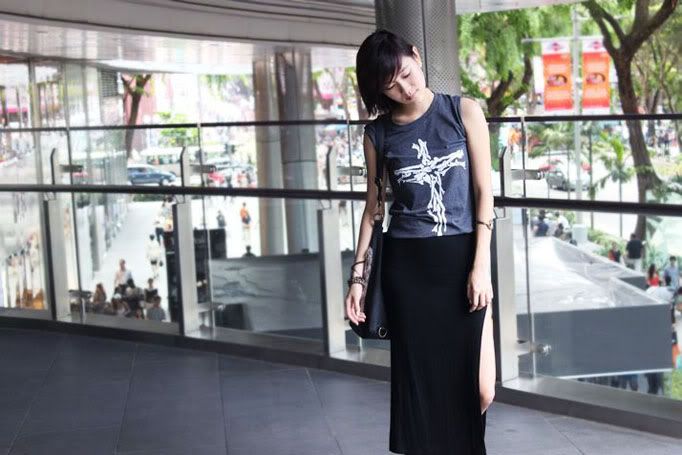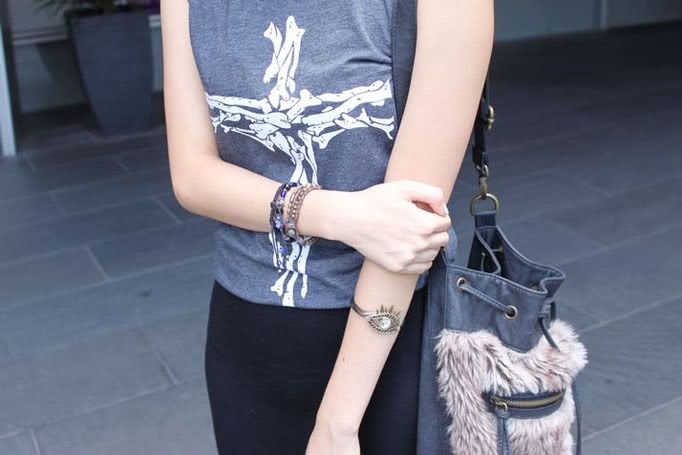 Jackie wears: Crux muscle tee, Toxic Codeine / Slit skirt, online / Eye bangle, Topshop / Bracelets, self made or thrifted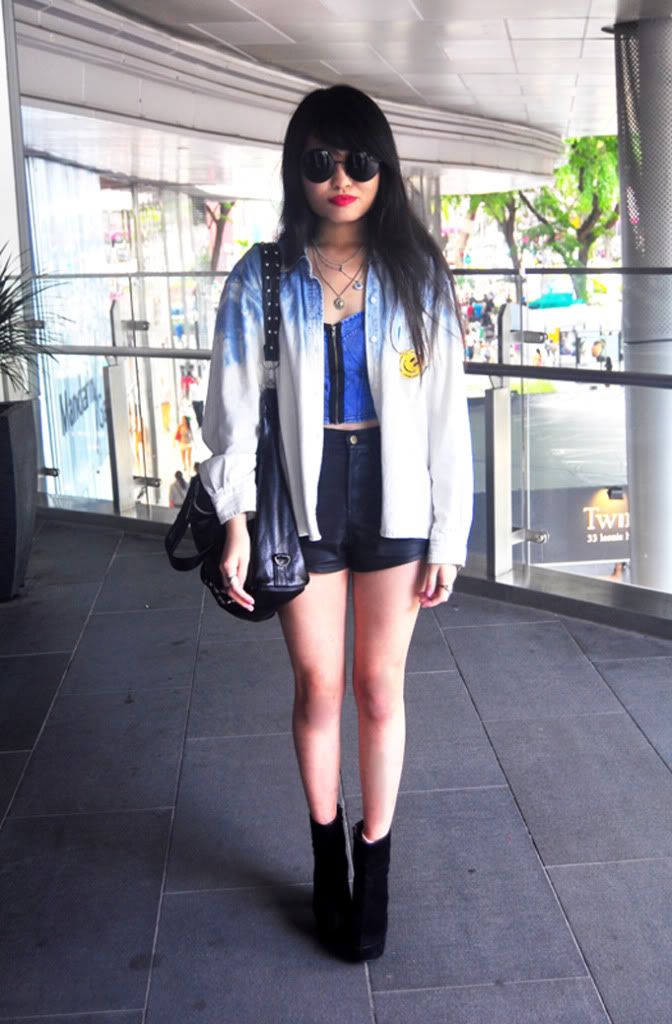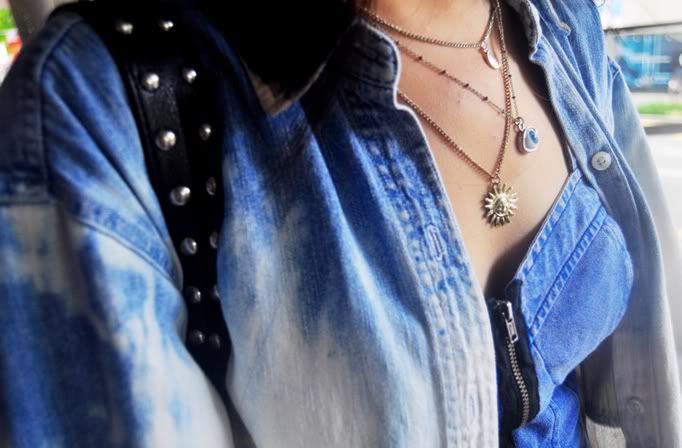 Bryan: I'm like, taking pictures of your boobs.
And then, I used my hands to squish my bewbies.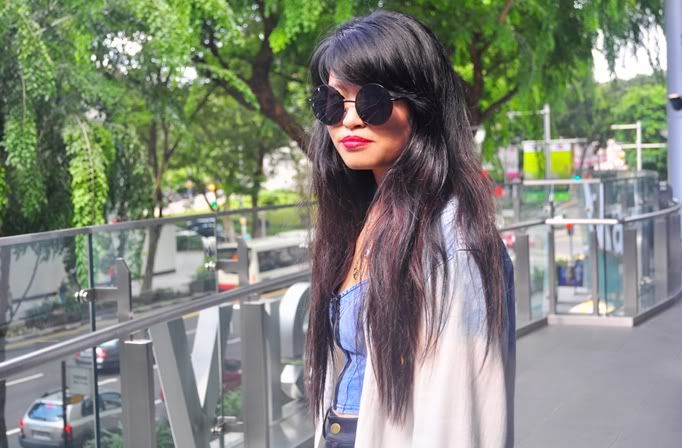 Acid washed denim jacket, Tunnel Vision / Denim bralet & necklace, Topshop / Leather shorts, Editor's Market / Jemma lookalikes, Taobao / Studded bag, thrifted
A simple outfit for the day. I like the denim on denim, the blue with the black from my bag, shorts & shoes.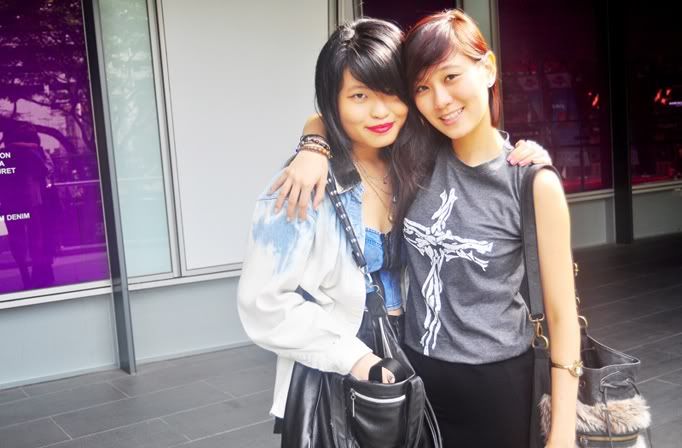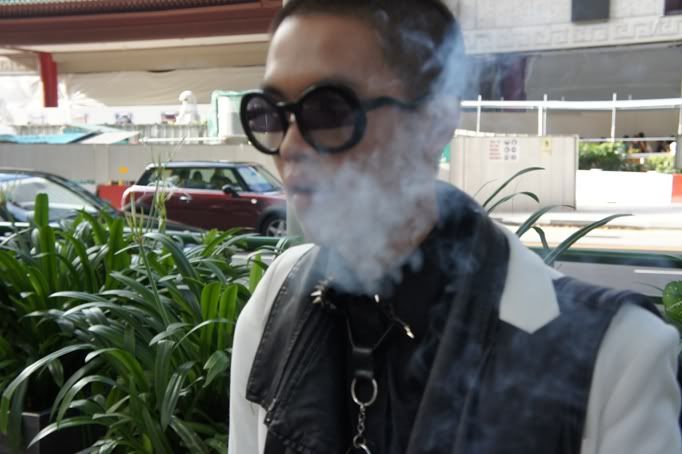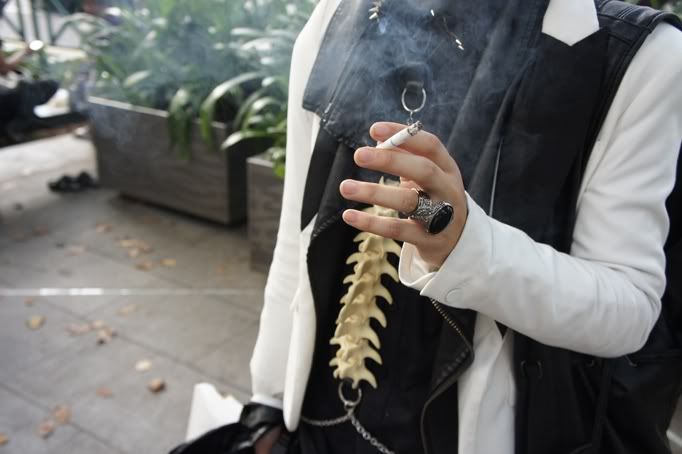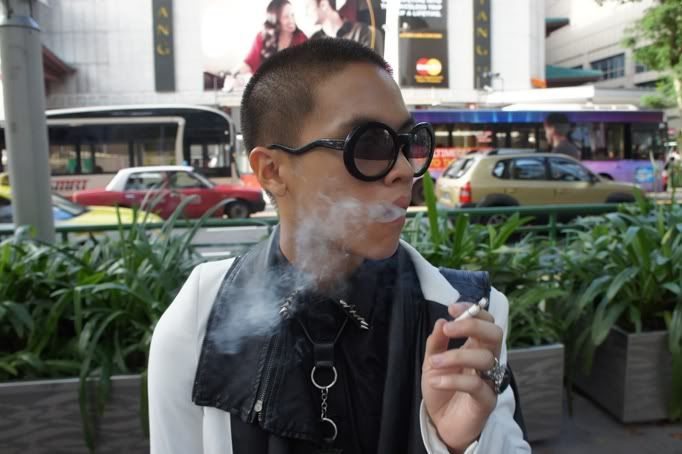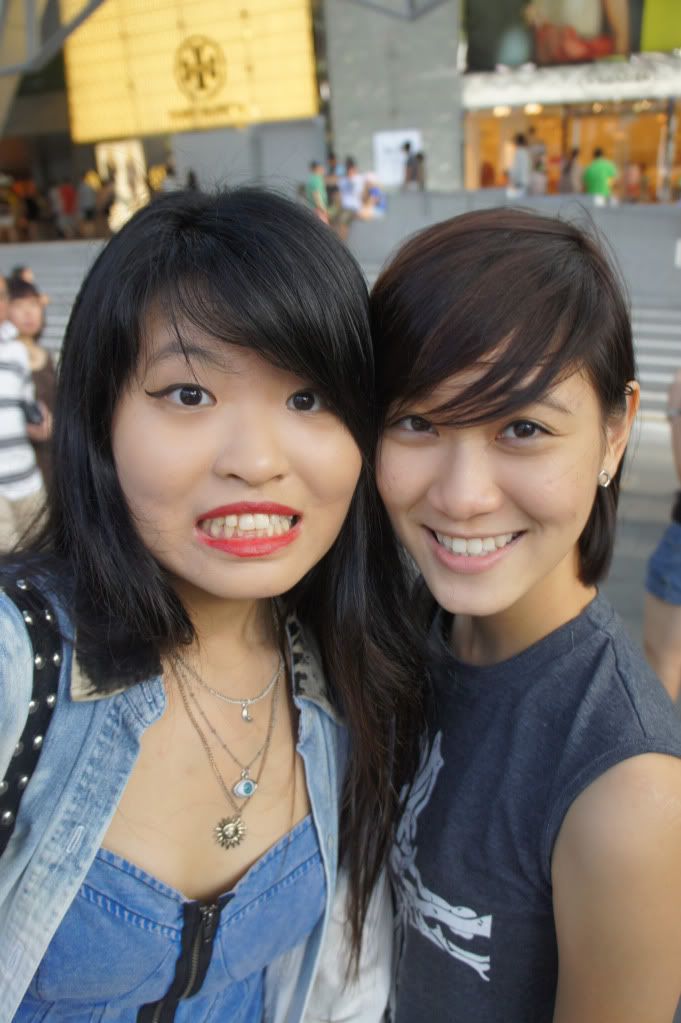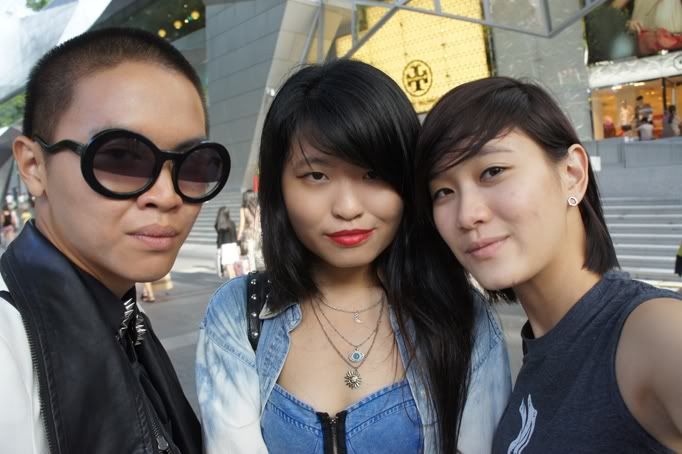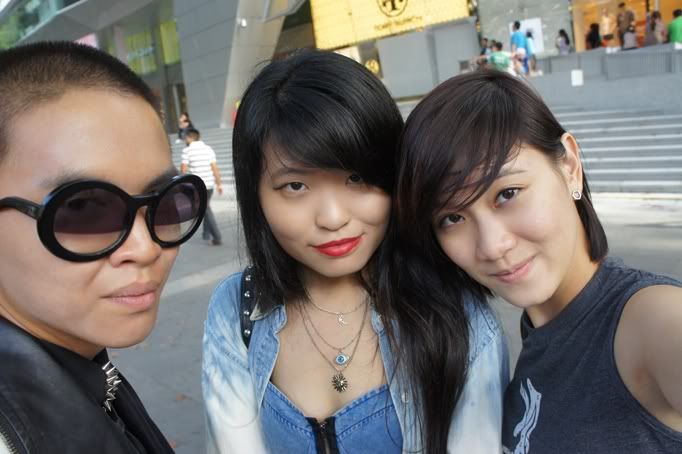 After lunch, we took photos, explored Topshop, I finally got the bralet I have been wanting for months, ogled at pretty things at Kinokuniya, Bryan left one of his bags in the toilet and then we looked for safety pins at Art Friend.
On the way back, on the train, Bryan let me hold onto him and told me to fall towards him.
AHAHAHA MY LOVER'S SO ROMANTIC, RIGHT!?!?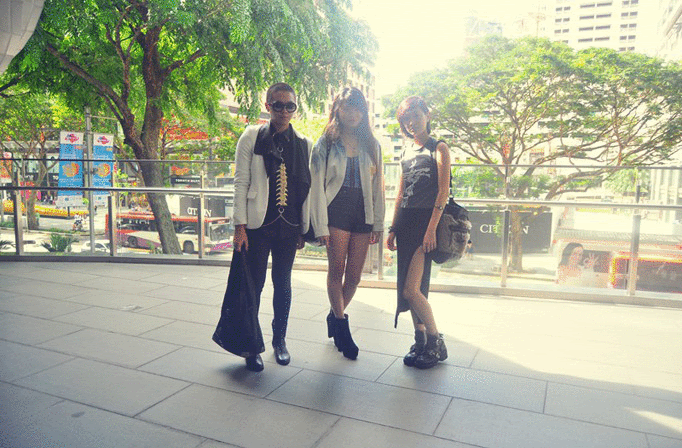 Ending off with a lovely gif. Check out Bryan levitating and Jackie's sexiness.