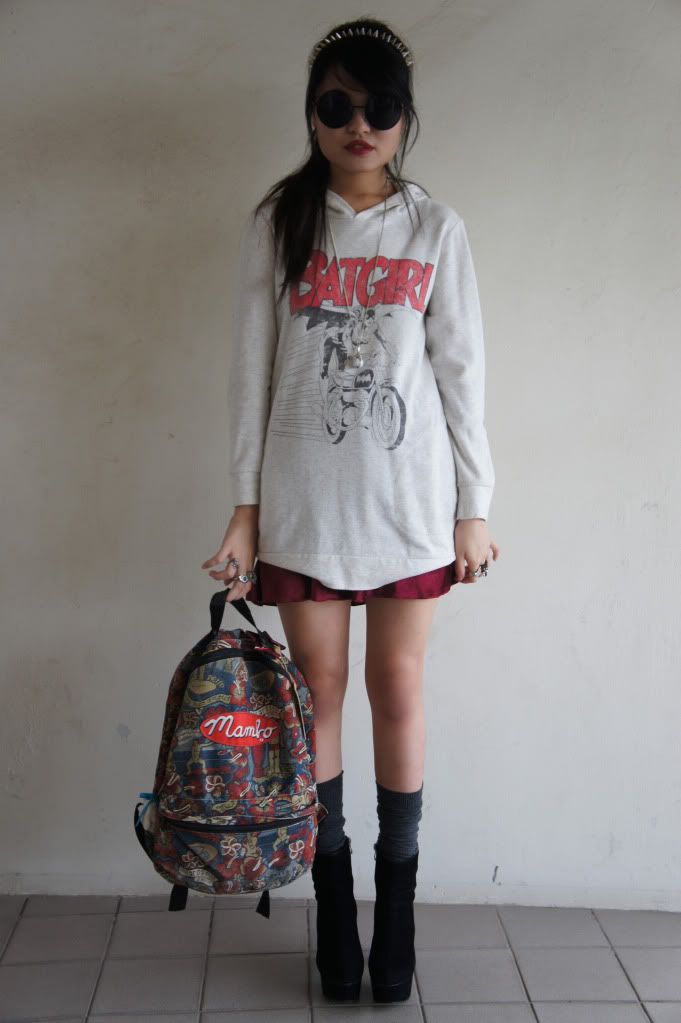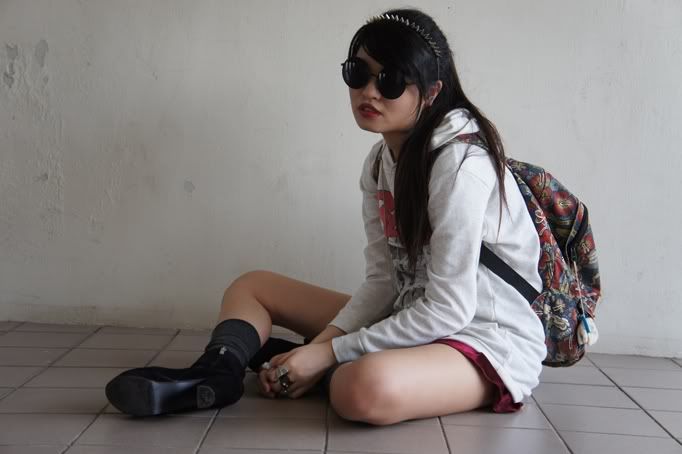 Batgirl hoodie, thrifted / Velvet skirt, FEP / Mambo bag, parents' / Eyeball necklace, Topshop / Spiked hairband, Editor's Market / Grey socks, Rubi / Jemma lookalikes, Taobao
Rainy day? Oversized hoodies to the rescue! A while back, I posted
a polyvore of an outfit I had in mind
and here it is
,
after a few slight changes. Just a simple little outfit with some wine red velvet peeking out and matching lipstick. It's usually too hot to wear tops of such thick material but whenever it's raining or cold,
CARPE DIEM, MAN,
I would whip out my oversized sweaters/tops/hoodies and pretend for a second I am in a country that is not along the Equator.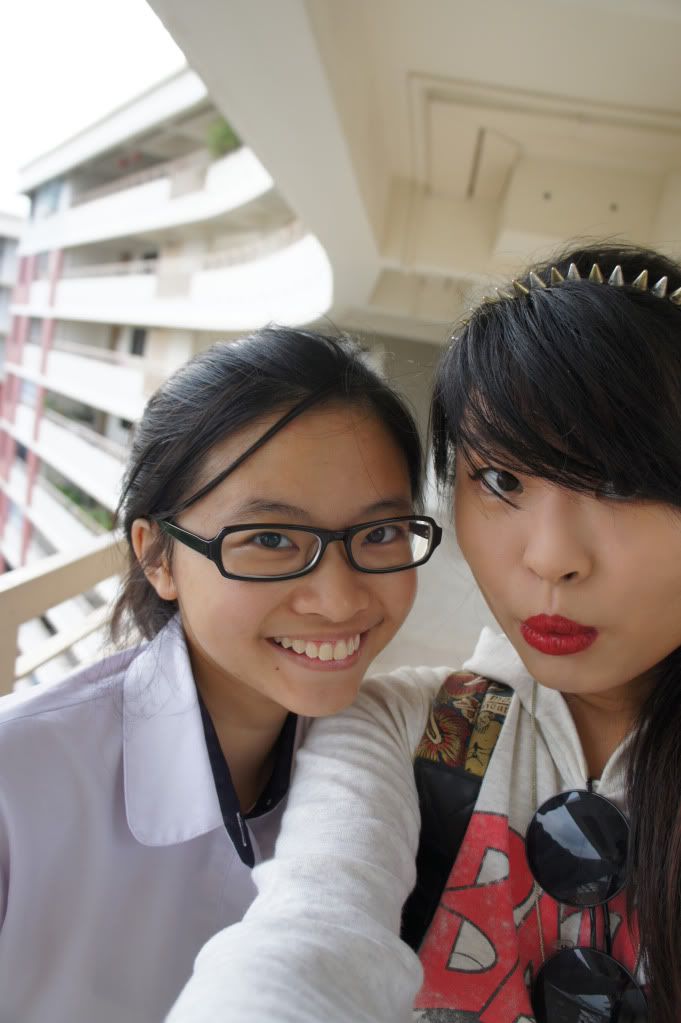 Me and le sister Chloe --
jelly turtle
and photographer of most of my outfits. Man, she's growing up too fast!