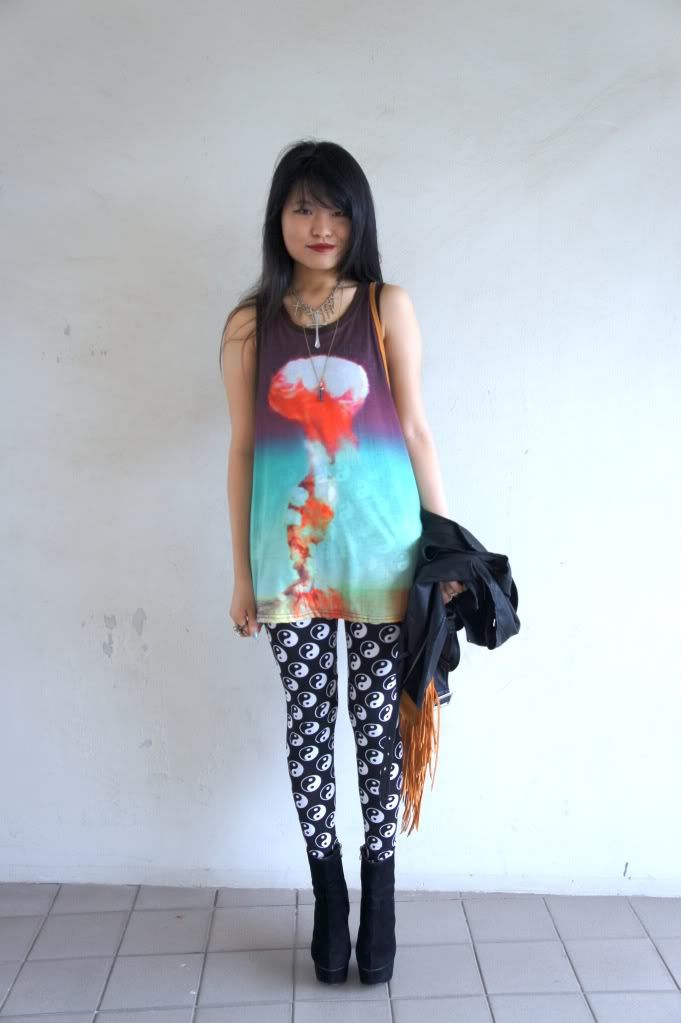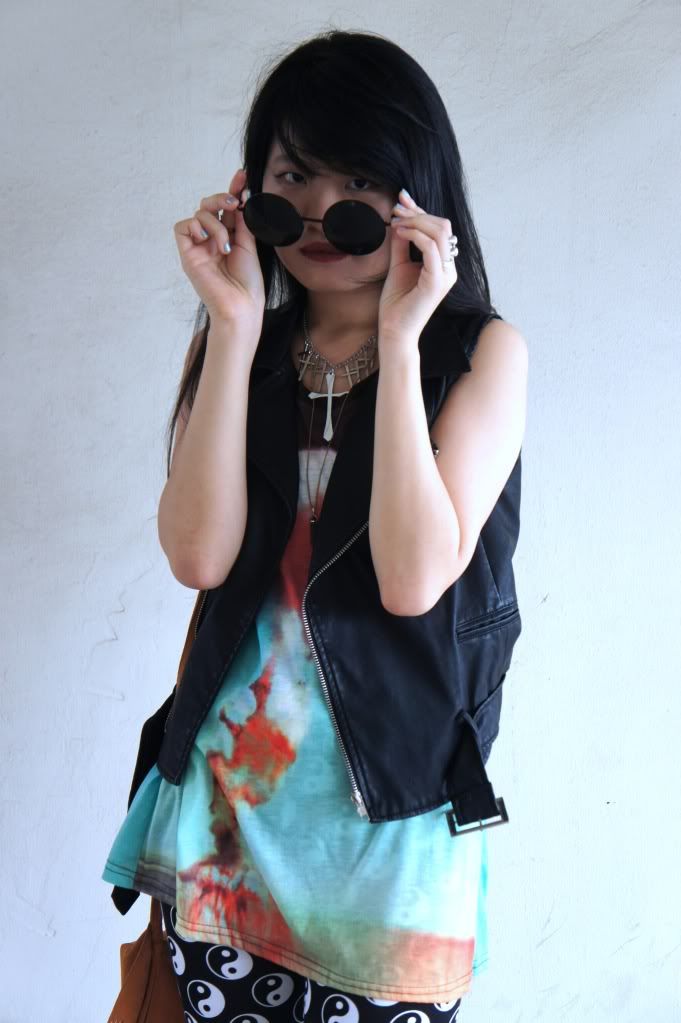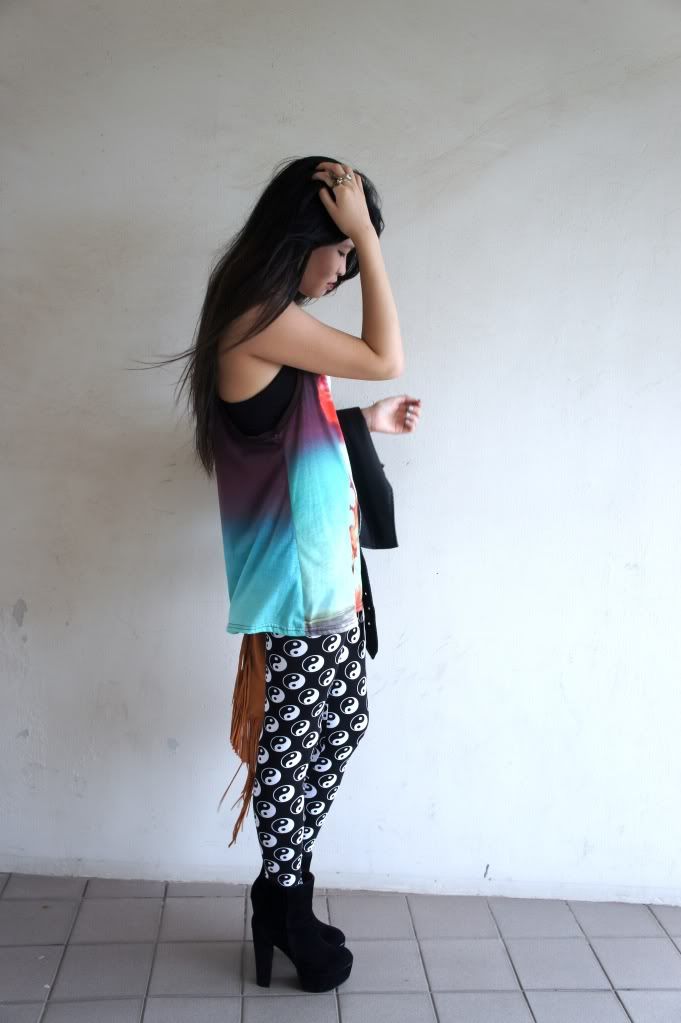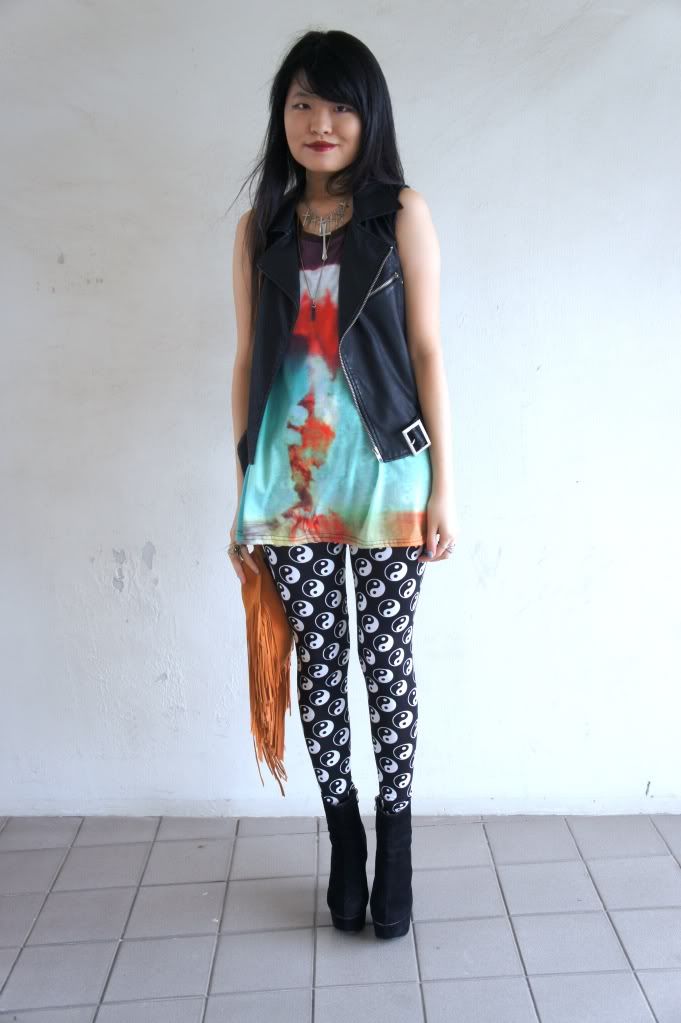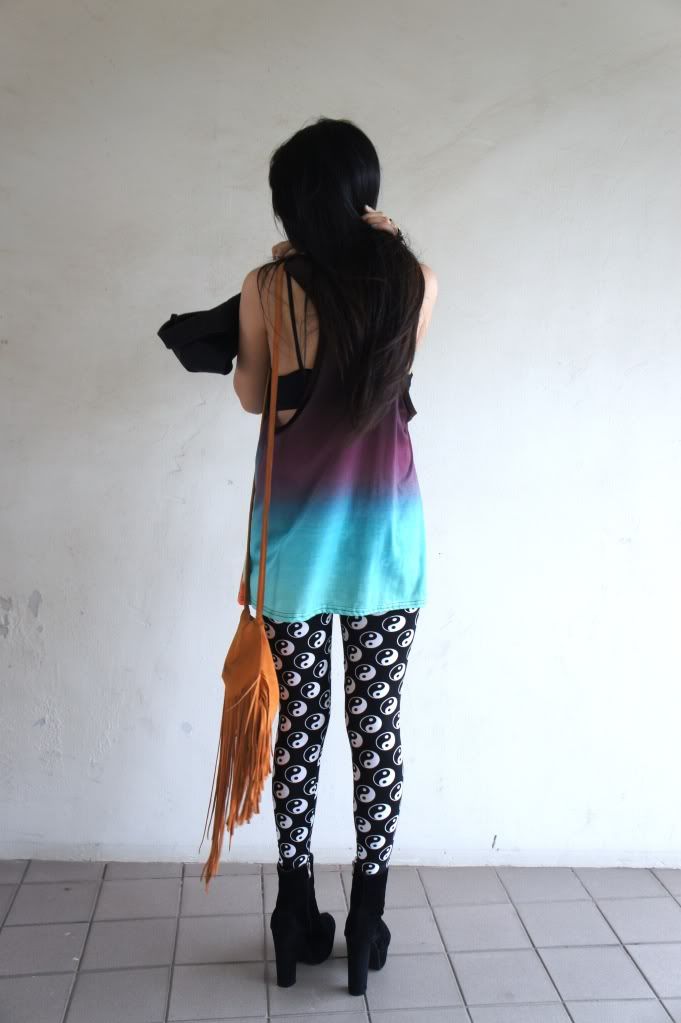 Atomic Explosion tank, online / Leather vest, mom's / Yin Yang leggings, Topshop / Jemma lookalikes, Taobao /
TheCobraShop shades
Fringed suede bag, thrift store / Necklaces, Amen & This is Transition / Rings, Diva, H&M, thrifted
Holy guacamole!!
It's my 50th lookbook post and my 80th blog post!
Not sure if it's something to celebrate about, but, wow. I never thought I would make it this far. At first, it was a spontaneous decision, really. I was in
dark place
before this and I needed to get out of it. And Wolfgypsy did help - it got me back into something I like to do. Something I was passionate about. Something that made me happy. It's been a year since I started this little blog of mine and it's amazing to see the differences. Life have been much better for me, interesting things happened, and my fashion style changed even! Who would have known one year could change so many things? I am so glad I stuck by this blog this long.
Okaaaaaaay, sappy little self-reflections aside,
I decided this would be my 50th lookbook post because, I like it a lot. And also because lately, I think my style has been settling in a certain direction and I actually have a few more outfits to post so I thought this would be a good outfit to start the momentum of
~*AWESOMENESS*~
. This tank top has been blogged about before a long long time ago and I was happy that I could come up with a whole new different outfit with the same top. The explosion of colours of my top matched well with the craziness of my yin yang leggings. It made me wish
♫ I was a punk rocker with flowers in my hair ♫
.