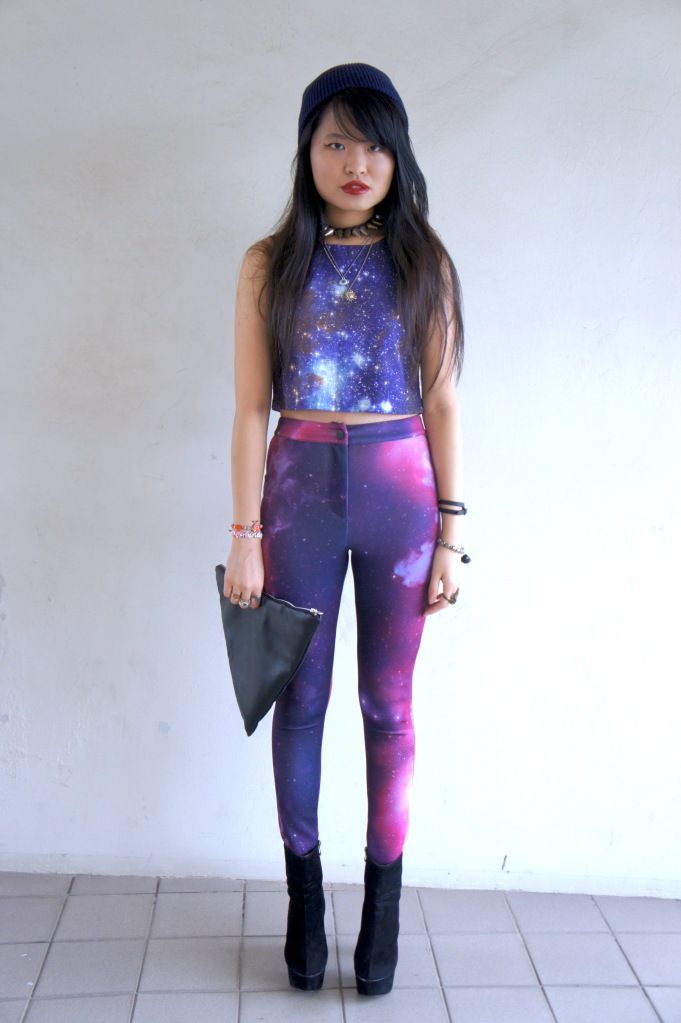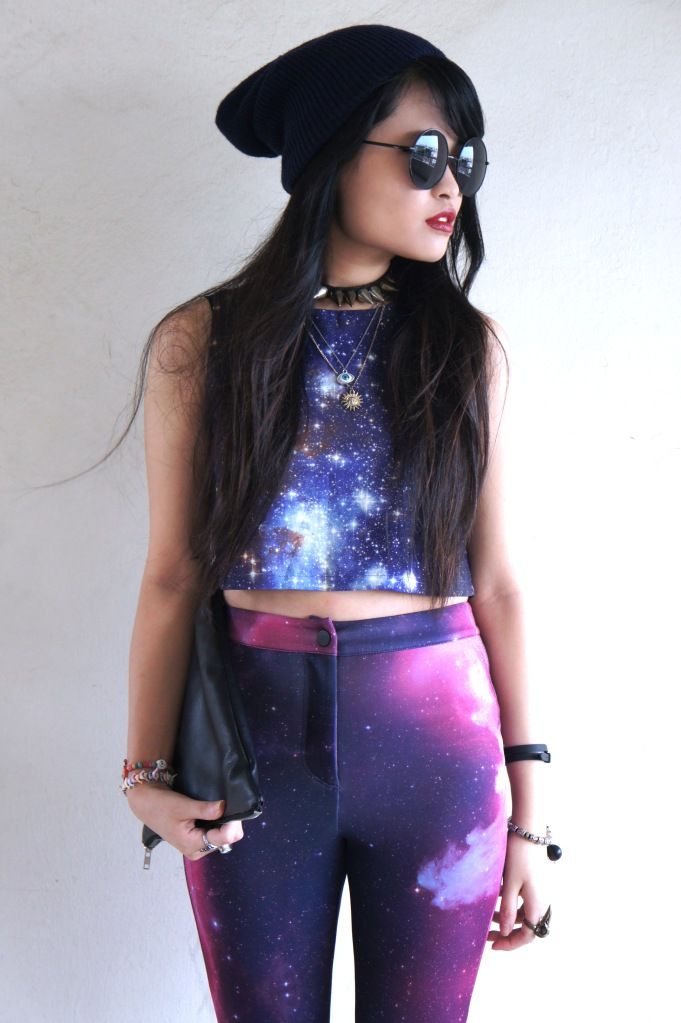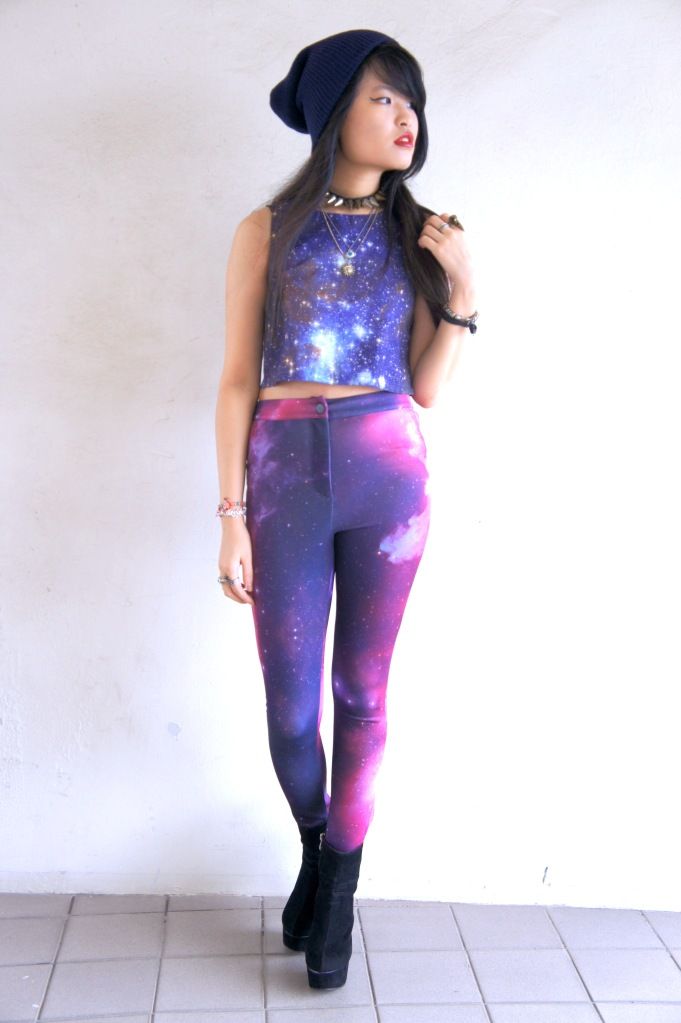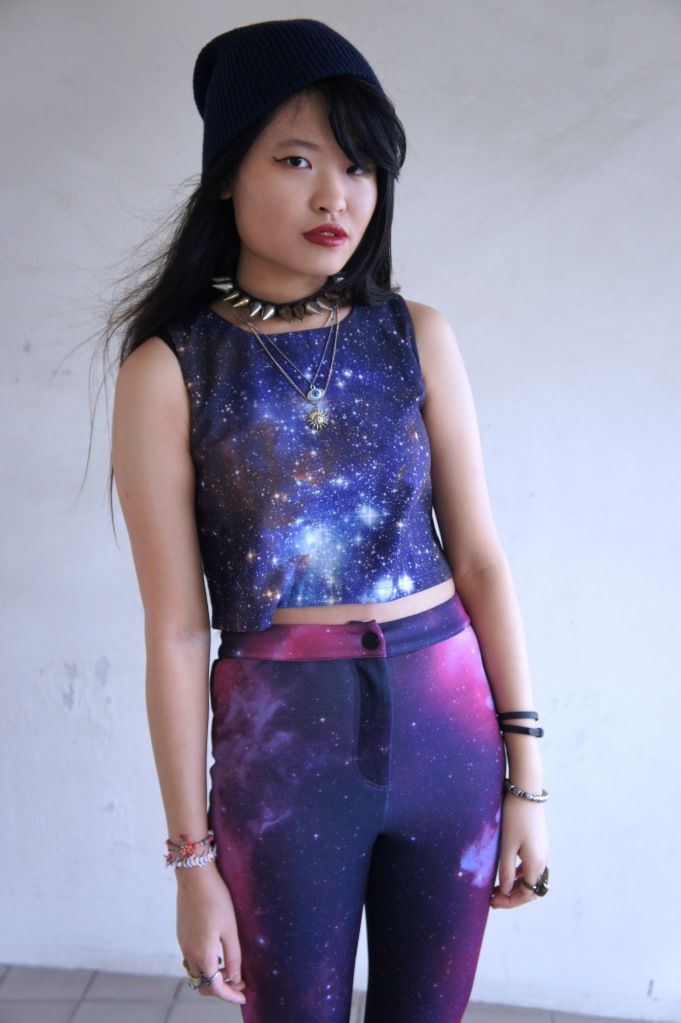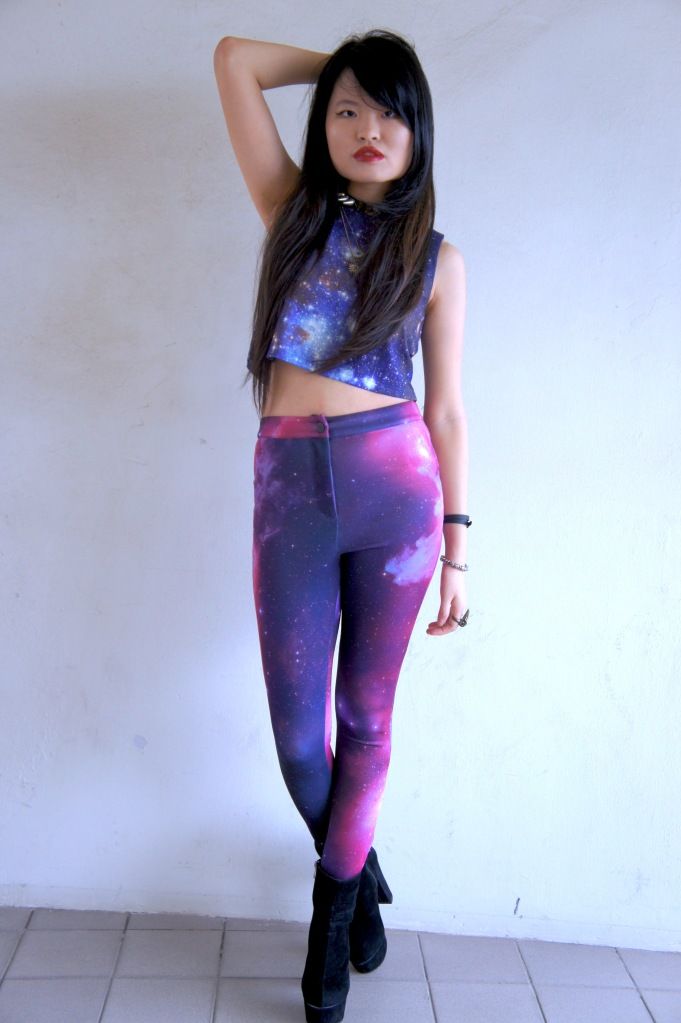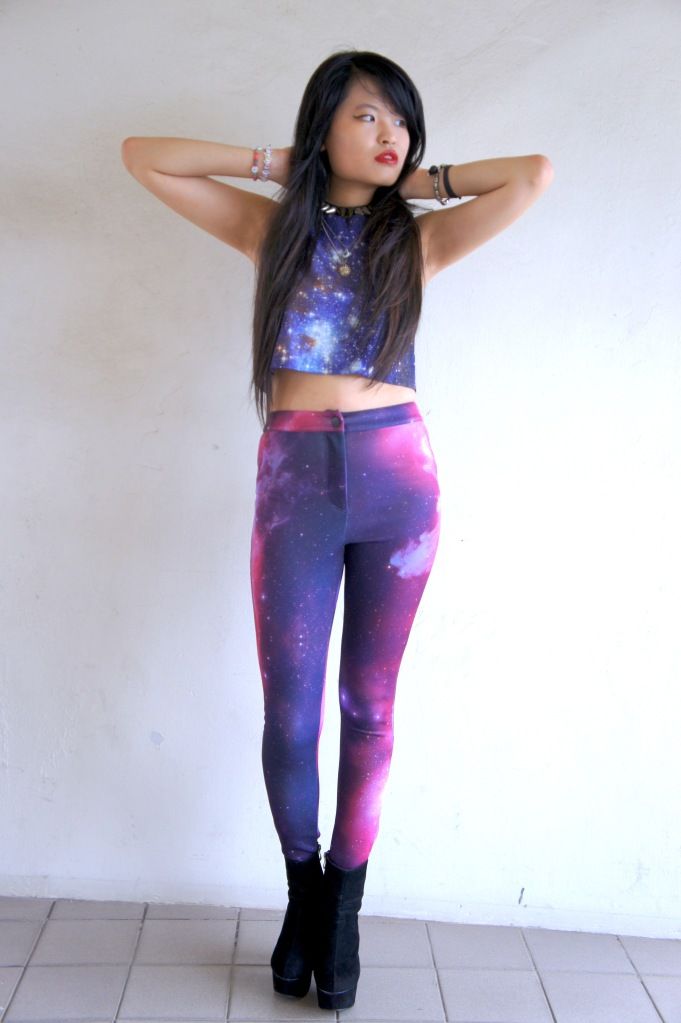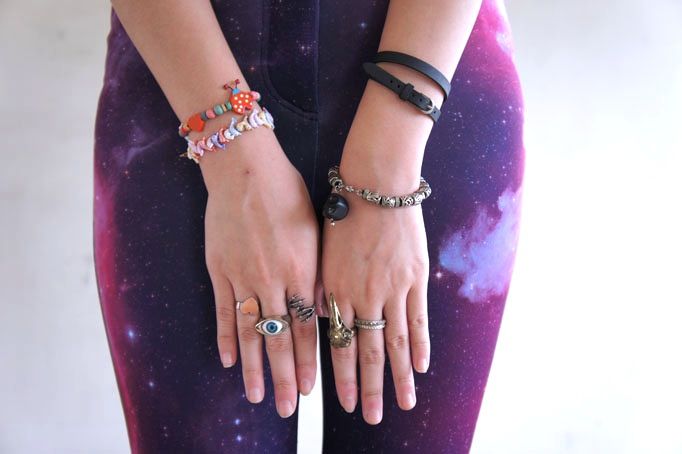 Navy beanie, Daiso / Cosmic crop top, Far East Plaza / Cosmic pants, Editor's Market / Leather clu

tch, thrifted
M

ulti row necklace

,

Spiked headband (choker), Topshop / Assesscories

-

thrifted, gifted, Diva, Editor's Market,

Amen
"Yes, that's what I said, dude. A nebula. I'm serious!"
I'm a total astro-nut when it comes to anything to do with nebulas, star charts, astronomy... These are some of my favourite things to read up on and to stare at.
Heck, if I can't come up with better names for my future kids, I already have a list of astronomy terms to consider!
While brainstorming on what I can dress up as for Halloween this year, I had the most ridiculous idea: A NEBULA. It is just so crazy that I love it. Definitely different from the usual sexy cat/bunny girls or the downright creepy zombie/ghost costumes I usually see. It's great for last minute costume ideas since it's so easy to put together. I already have these two pieces of cosmic printed awesomeness hanging out in my closet so I didn't have to waste any money coming up with this 'costume'. Why the heck not, right? It's Halloween!
Or this could also be my Ultimate Hipster costume. Of course, I had to complete the hipsterity of my outfit with my beanie and triangle clutch!
Don't you love Halloween? I know I do. It's so fun to constantly see my facebook/instagram feed filled with photos of my friends, favourite bloggers and celebs all dressed up in insanely creative costumes and having a great time! Makes me wish Halloween isn't just once a year.
And the other thing I love about Halloween? PET COSTUMES!!! My heart melted, I mumbled lots of "OHHHH nuuuuuu I CANNOT!!" and most of the sounds I made were inhuman. Just LOOK AT THEM asdsafgs; i'm dying i need to buy them for my dog