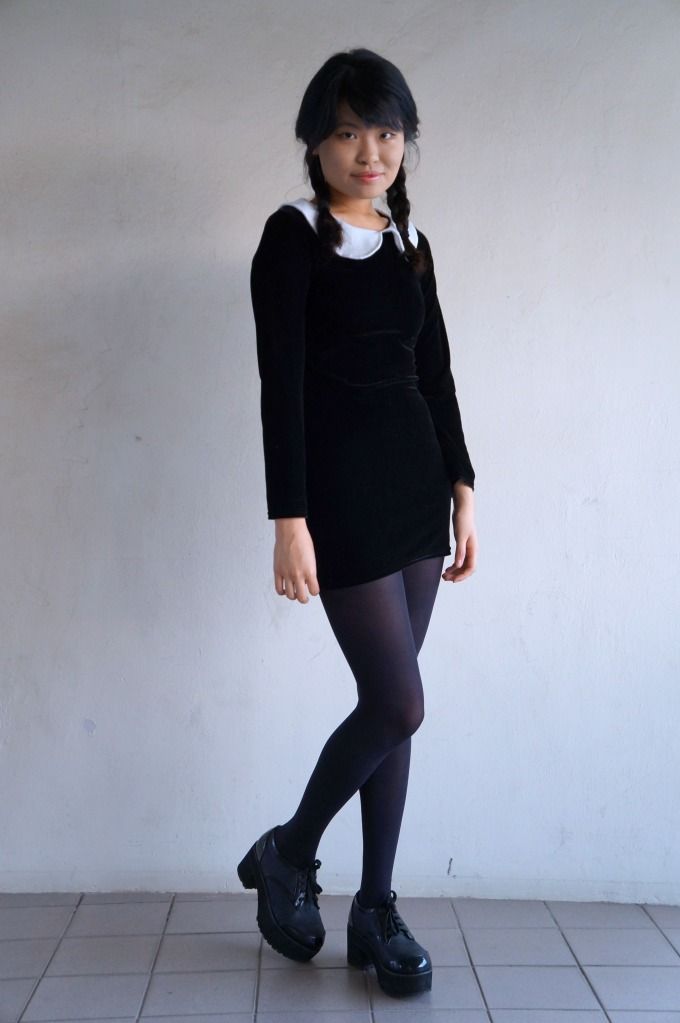 Collared vel

vet

dress, secondhand / Opaque stockings / Doxy platforms, Toxic Codeine
"What? ANOTHER Halloween post?!"
HELL YES IT IS! Even though Halloween's over.
My friends decided to really dress up for Halloween this year so I decided to get more costume-y. I was super excited because 1) Wednesday Addams is one of my all time favourite tv show characters, 2) it was my first time actually dressing up and 3) celebrating this awesome holiday (it was on a wednesday too!) with my friends! Loved that this was yet another simple costume to put together. And just how cute is this dress! I like that it's velvet and bodycon - something different from the usual Wednesday Addams costumes you see around! Totally awesome to wear on normal days too!
Okay, the braids are starting to grow on me.
(And yes, my hair is shorter now.. I chopped them off :B)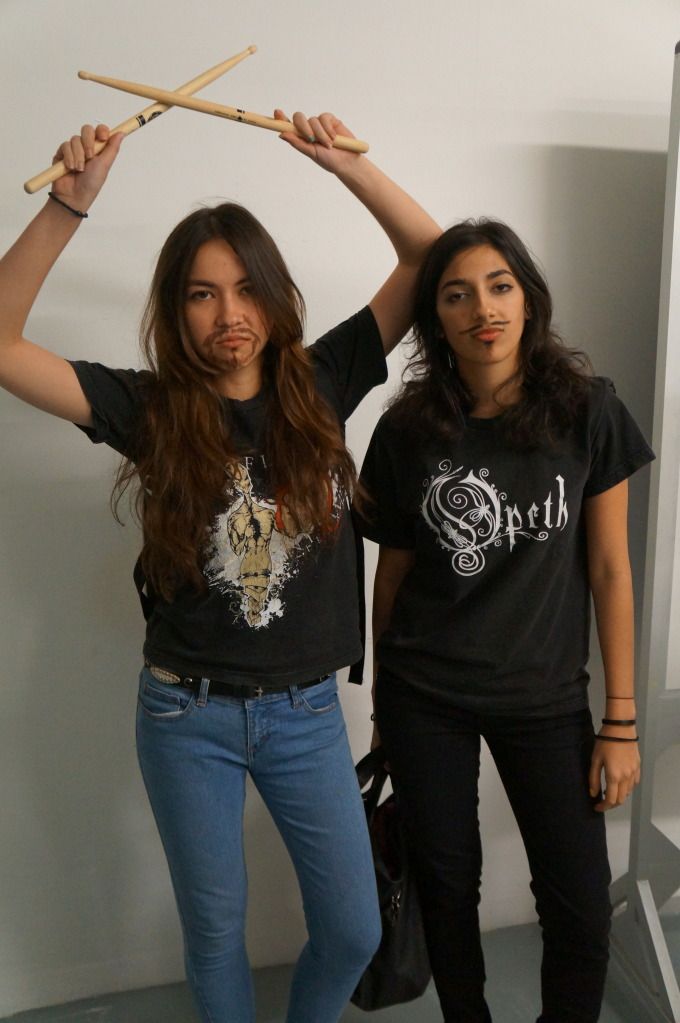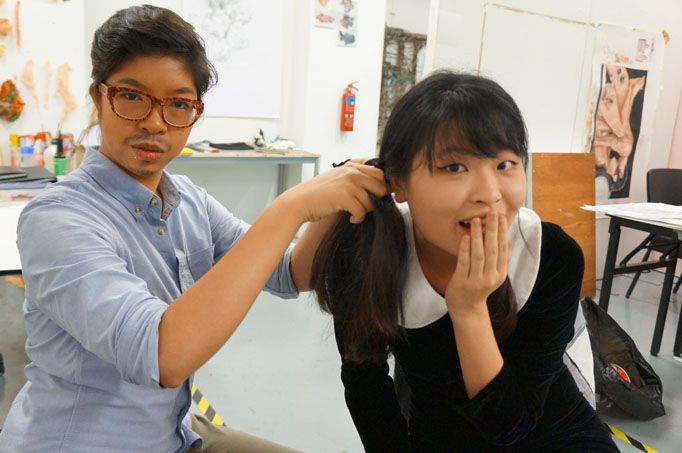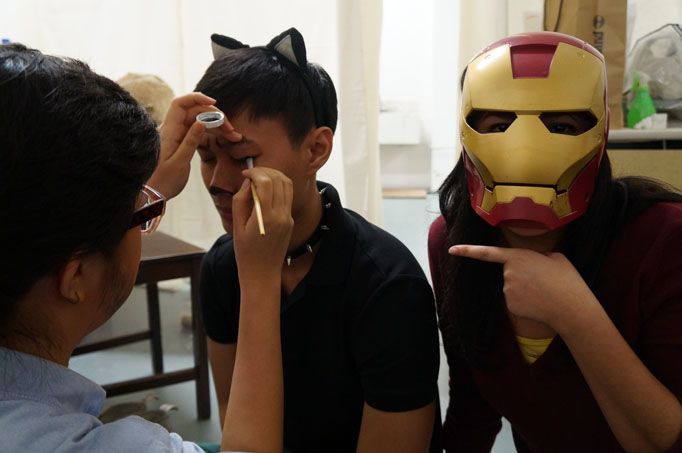 Two lecturers gave out snacks to those who dressed up and there was a costume competition!!! My friends dressed up as some of the seniors, a senior dressed up as a lecturer, my lecturers dressed up, there was the rocker duo Grohl & Akerfeldt, Finn from Adventure Time, Iron Man, Salvador Dali, a Roy Liechtenstein 'painting', and Faris *forgot* his costume so I made sure he wore black and brought him cat ears and a collar.
♡ BEST HALLOWEEN EVER. ♡
What did you guys dress up as? Let me know - I would love to see your costumes!!