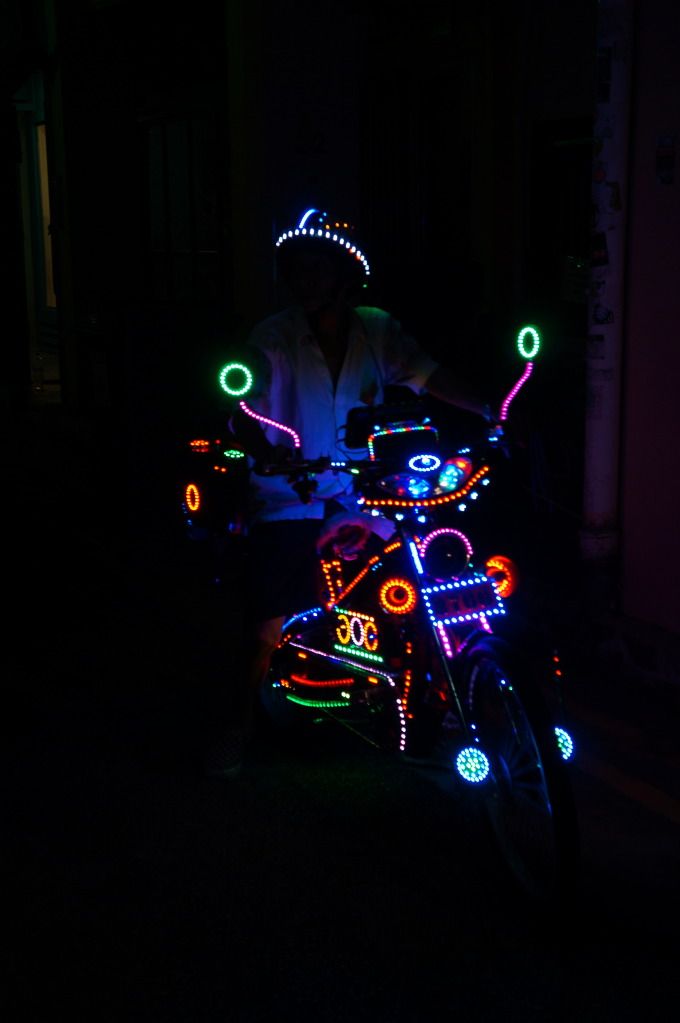 It's been a suuuuuper duper long time since I visited Haji Lane so we decided to walked around for a bit.
Saw some interesting sights like a man cycling in an amazing lighted up bicycle, fluorescent night lights, met two beautiful cats called Jack and Estee who were sleeping in a store,
the prettiest(but expensive) bikes that I have been wanting for ages
, and extremely overpriced clothes and bags that you can probably find for 2/3 of the price online. Didn't really walk into much stores though. But we took loaaads of photos though:
Denim jacket, Tunnel Vision / Floral dress, Bugis street / Pleather backpack, Far East Plaza / Velvet boots, H&M / Sun pendant choker, Taobao
Eyeball ring & rose gold mini Skull ring, Diva / Skull bracelet, local shop / Fish bracelet from Australia / Badges, The Cobra Snake & Smiggle
I love how you can just wear a dress with a badass denim/leather jacket and you are good to go. I had other outfit plans for the
By Feine event
but I thought I should just keep things simple with this little outfit of mine. Denim, florals, leather, velvet - pretty much all of my things in one outfit!
And finding this Dr Martens-esque wine red velvet boots was pretty much the best thing that happened to me during my Alone Time/Retail Therapy last week! It's my first pair of proper boots and ugh, wine red + velvet = puuuurrrrrfect!! ♡♡♡