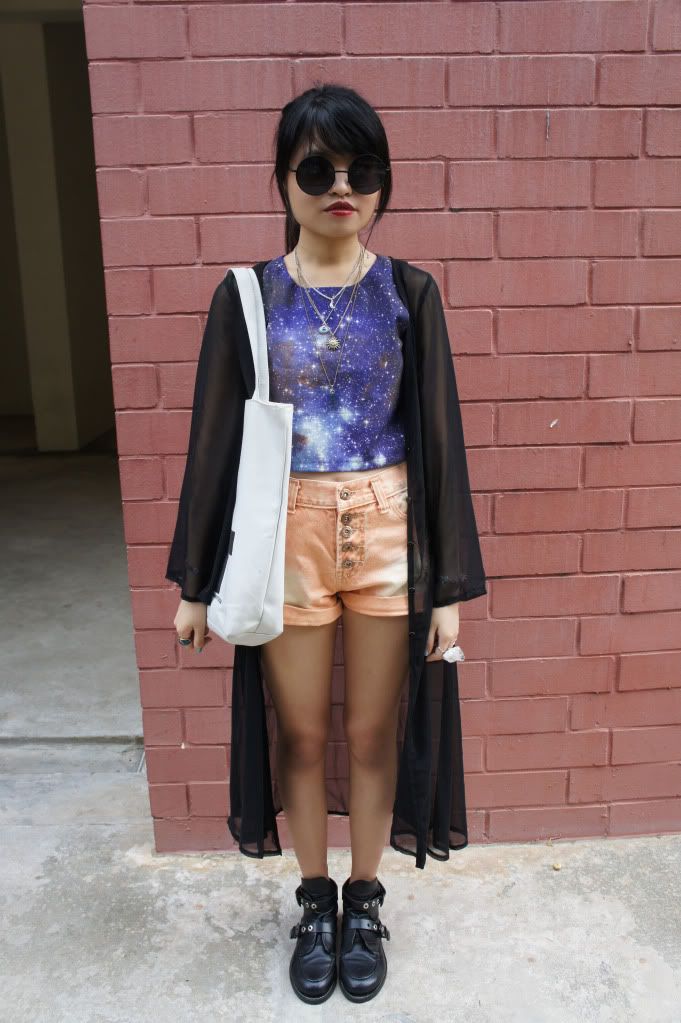 And the sky was made of amethyst
And all the stars were just like little fish
You should learn when to go
You should learn how to say no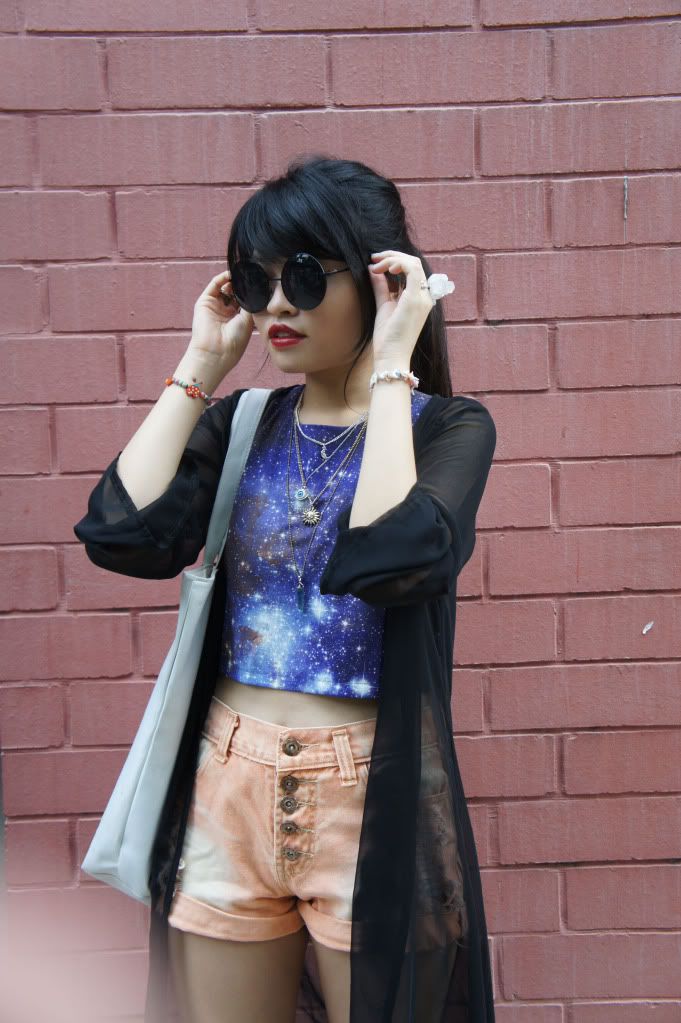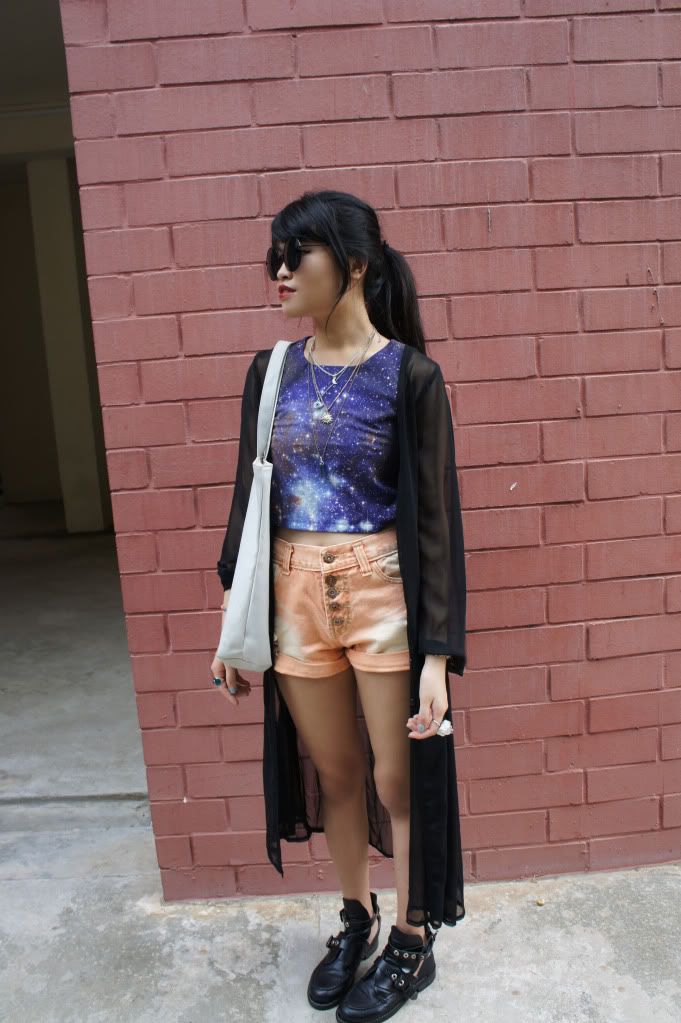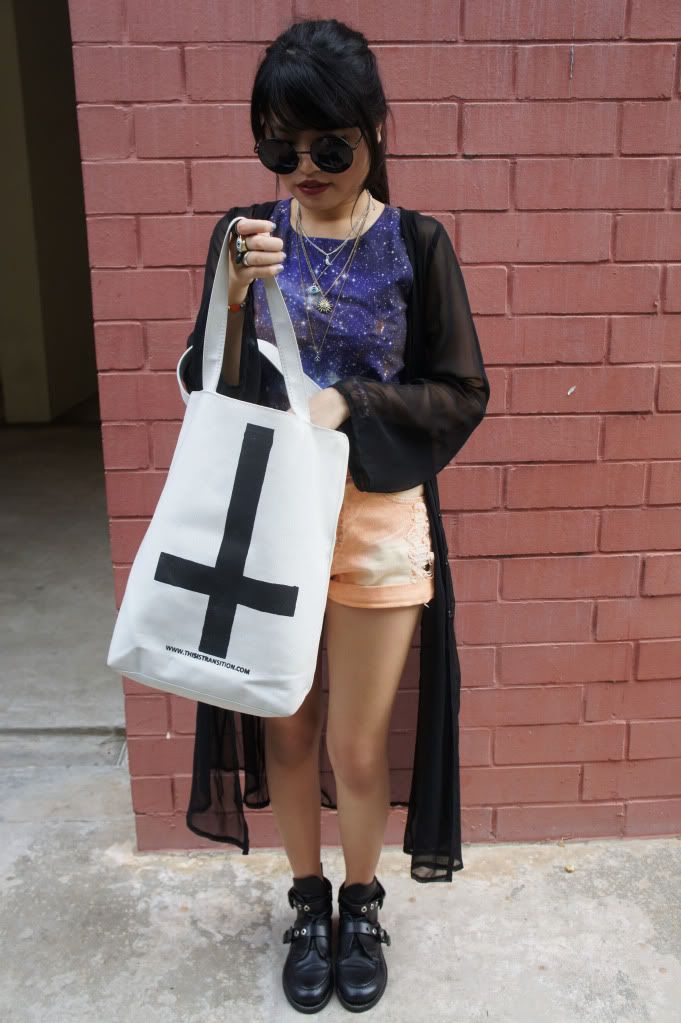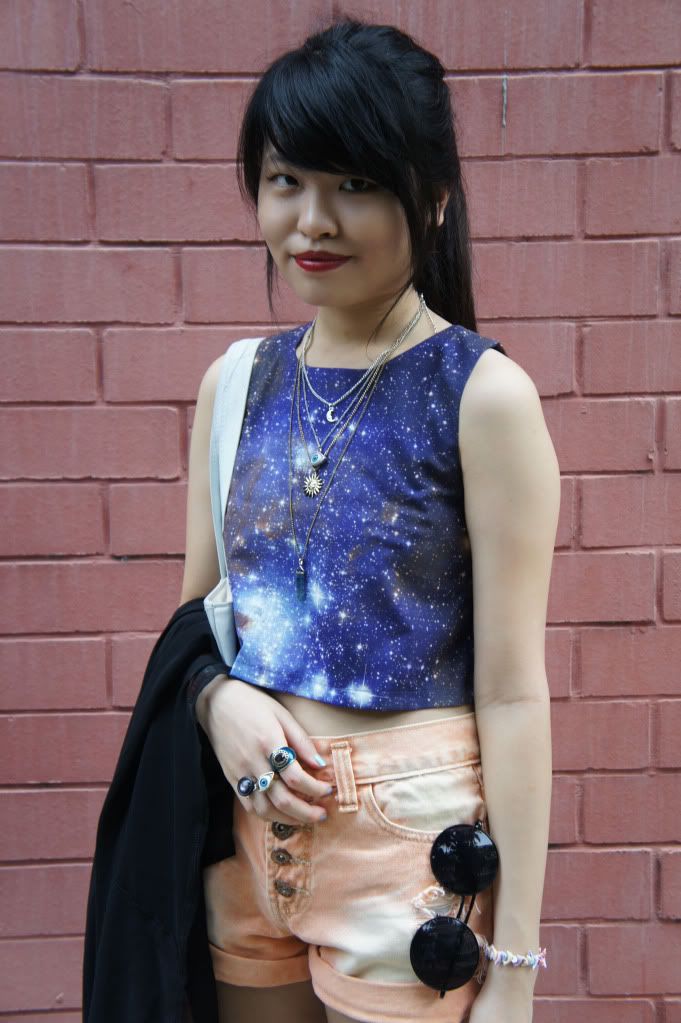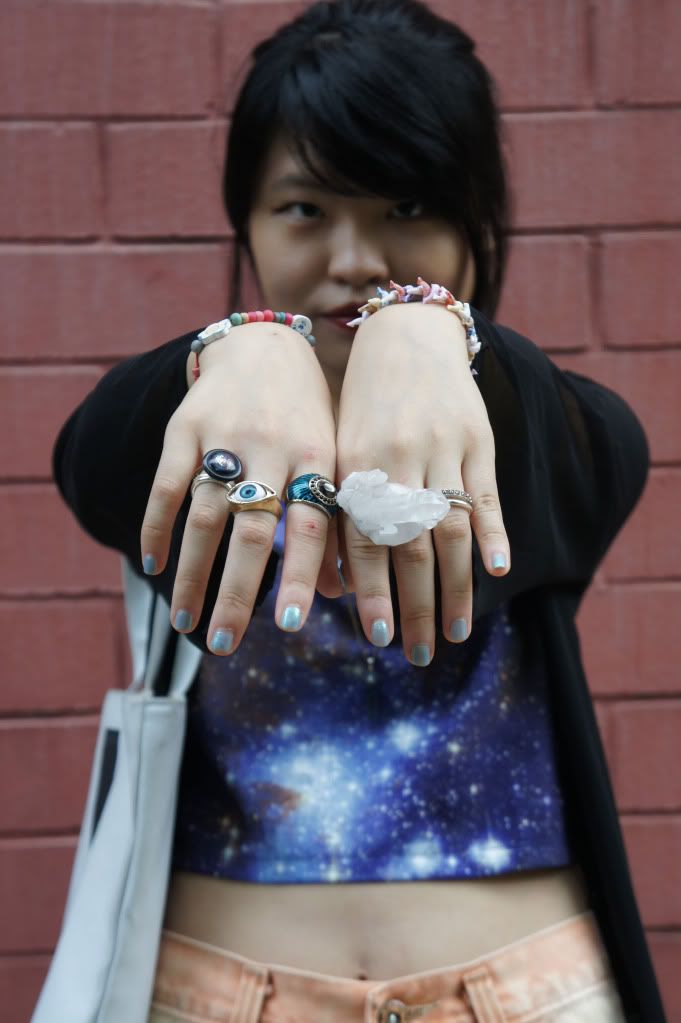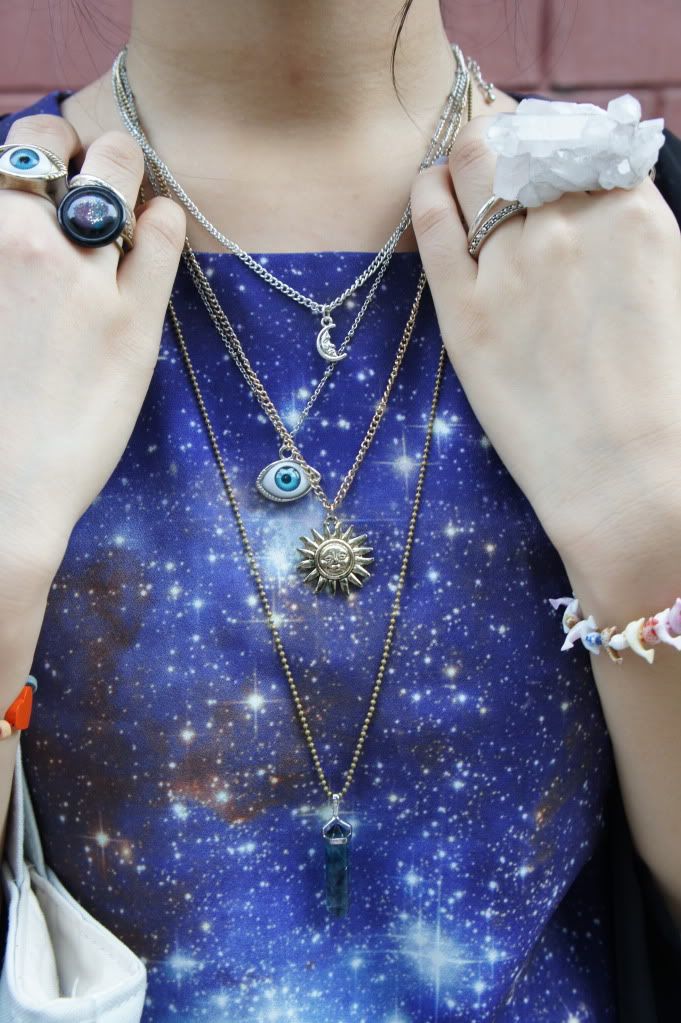 cosmic crop top, far east plaza / denim shorts, thrifted / sheer cardigan, fabricdevour / bag & quartz necklace, This Is Transition
cut out boots, TLN /

ditsy multi row necklace, Topshop / rings

-

handmade, Diva, A

MEN

, H&M / bracelets

-

Tatiri, gift from Austral

ia
I have been on a crop top crunch lately. I feel like all I need is MORE CROP TOPS! Long sleeves, no sleeves, any prints, give them all to meeeee!
This lovely cosmic beauty is my current favourite. It might be familiar as
I recently worn it as my crazy nebula costume for Halloween
. Here's the same top but in a total different outfit! I just love how my long sheer cardigan instantly adds a gypsy/witchy vibe to my outfit. Then I thought,
why stop at my witchy cardigan?
So, I added an inverted cross tote bag, which was one of my school bags, that I got from This Is Transition's grab bag a year ago. Piled on my favourite necklaces, stacked on my rings and I'm good to go!
Nebulas. Crystal quartz. Moon, sun and eyeball pendants. My favourite kind of things.
☾☾☾☾☾