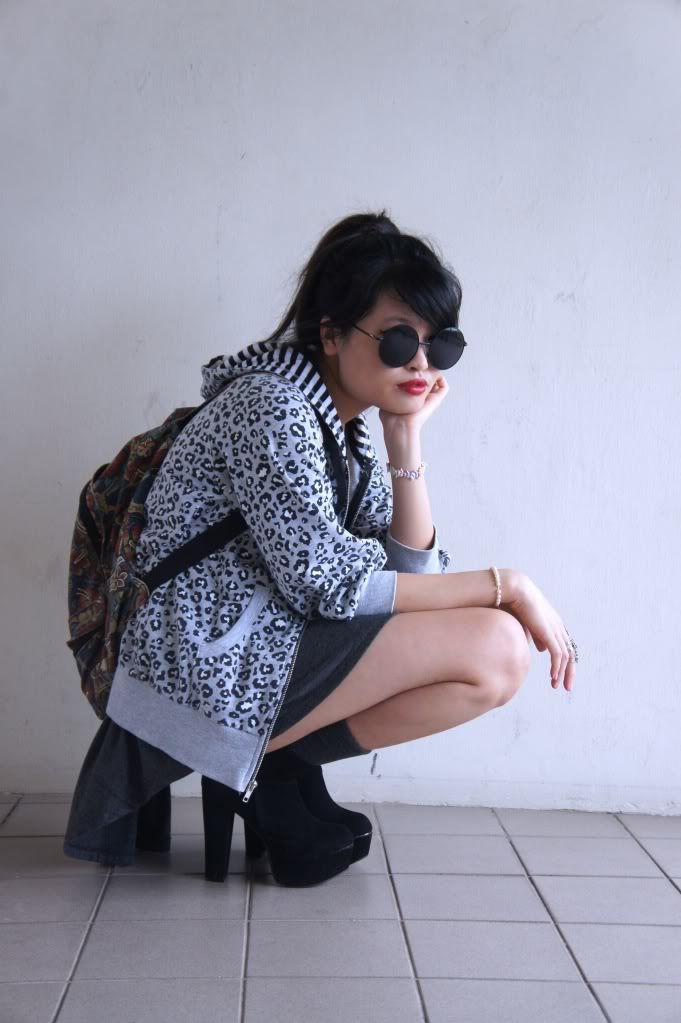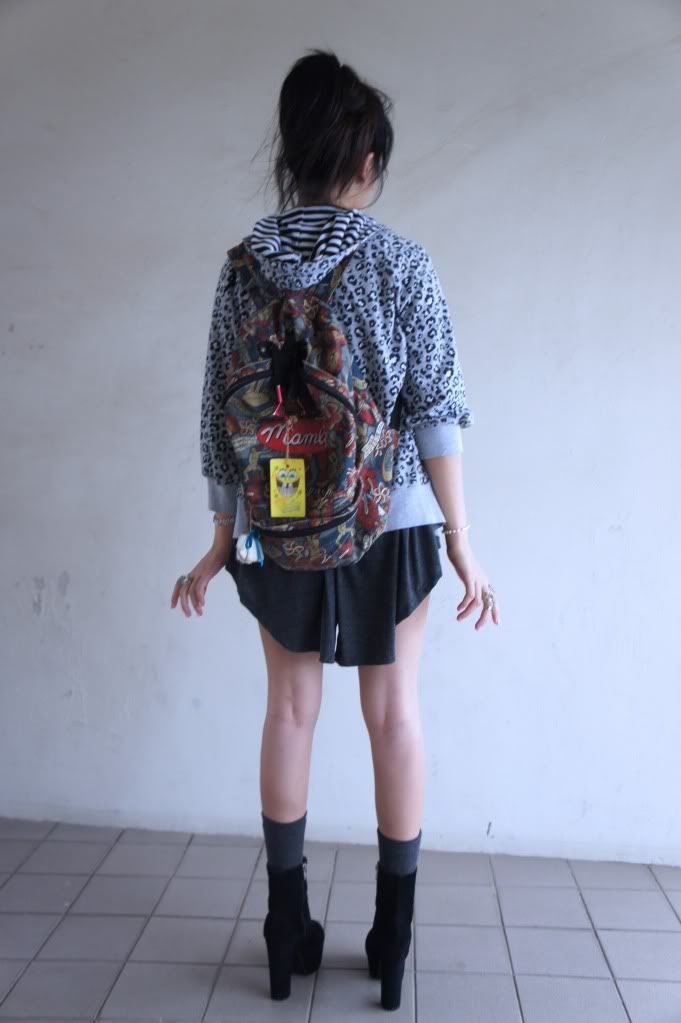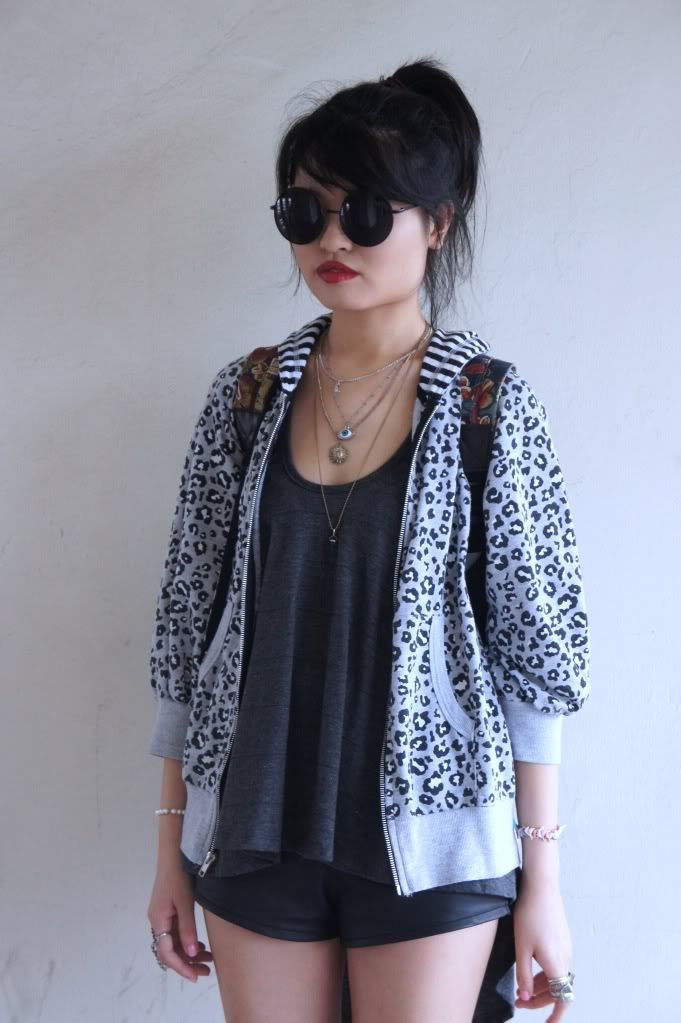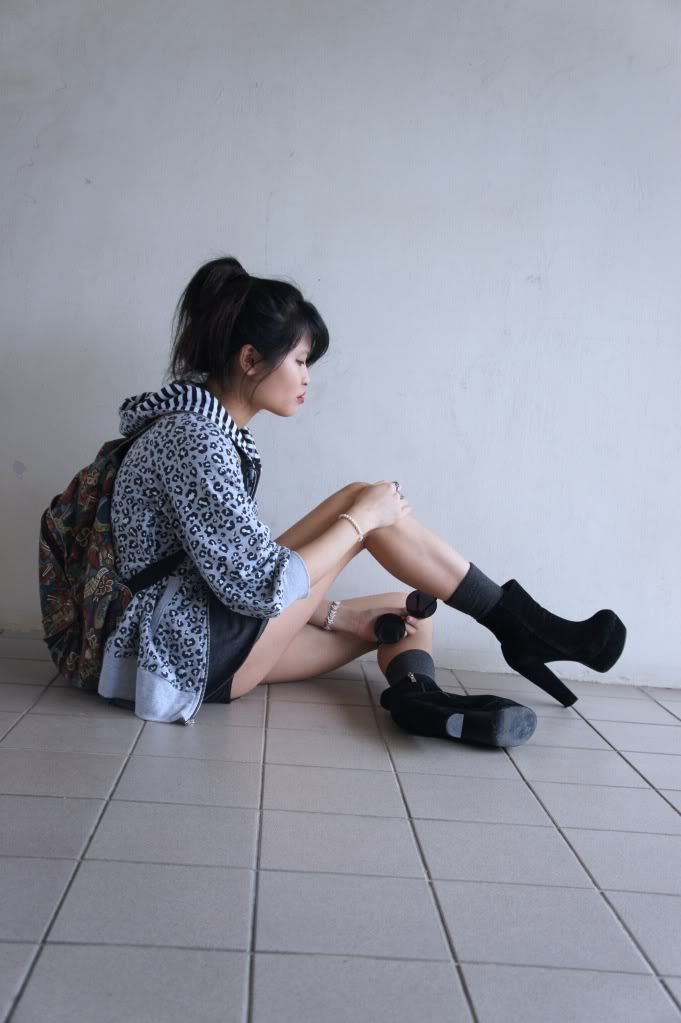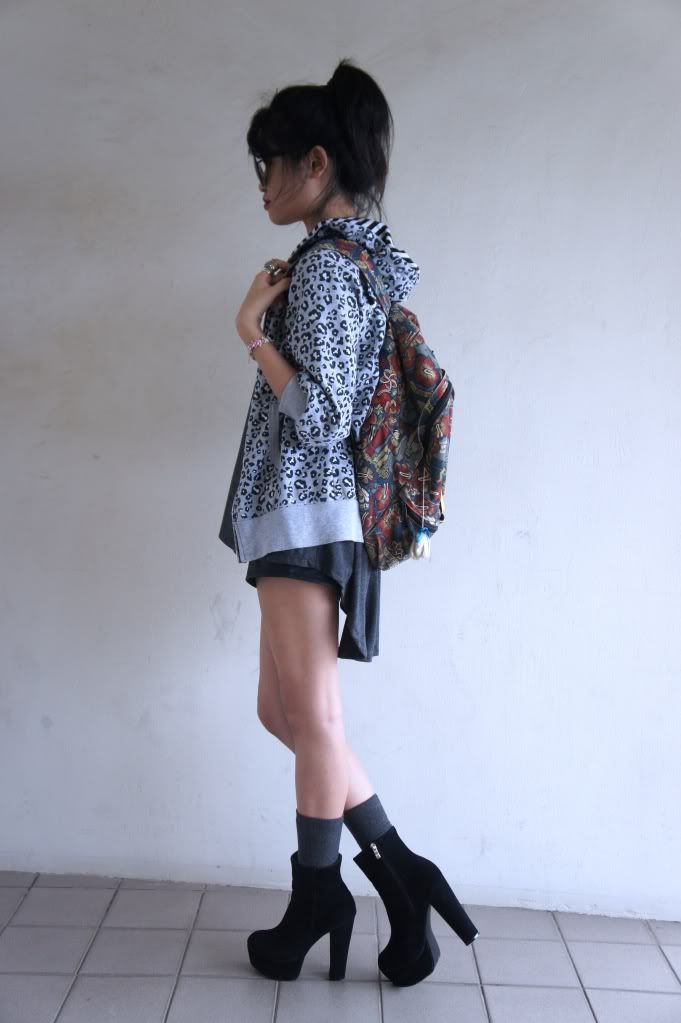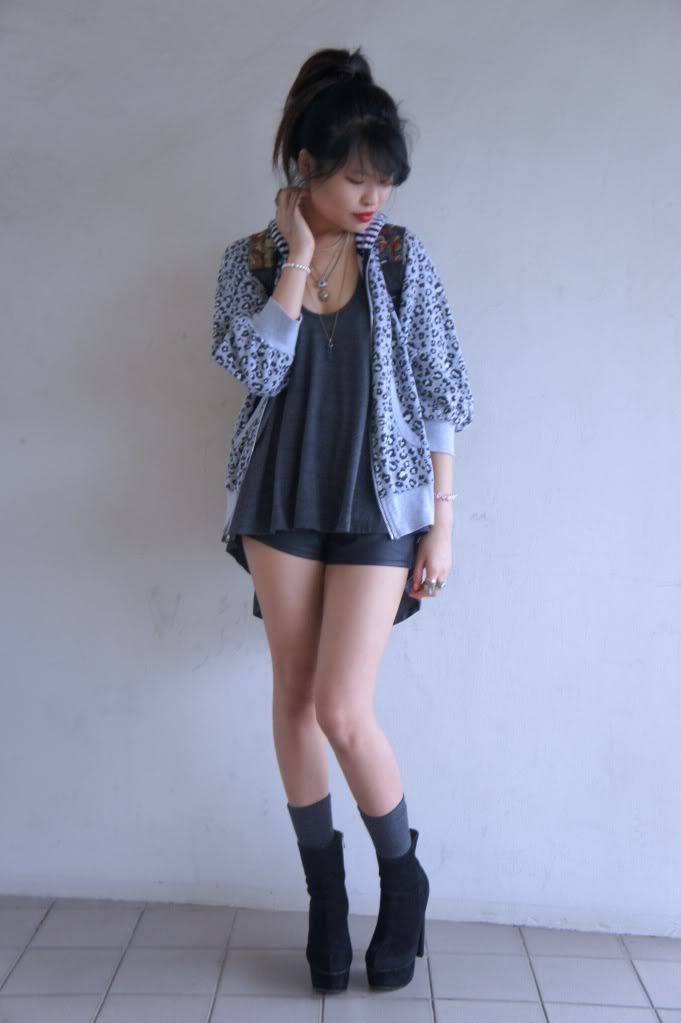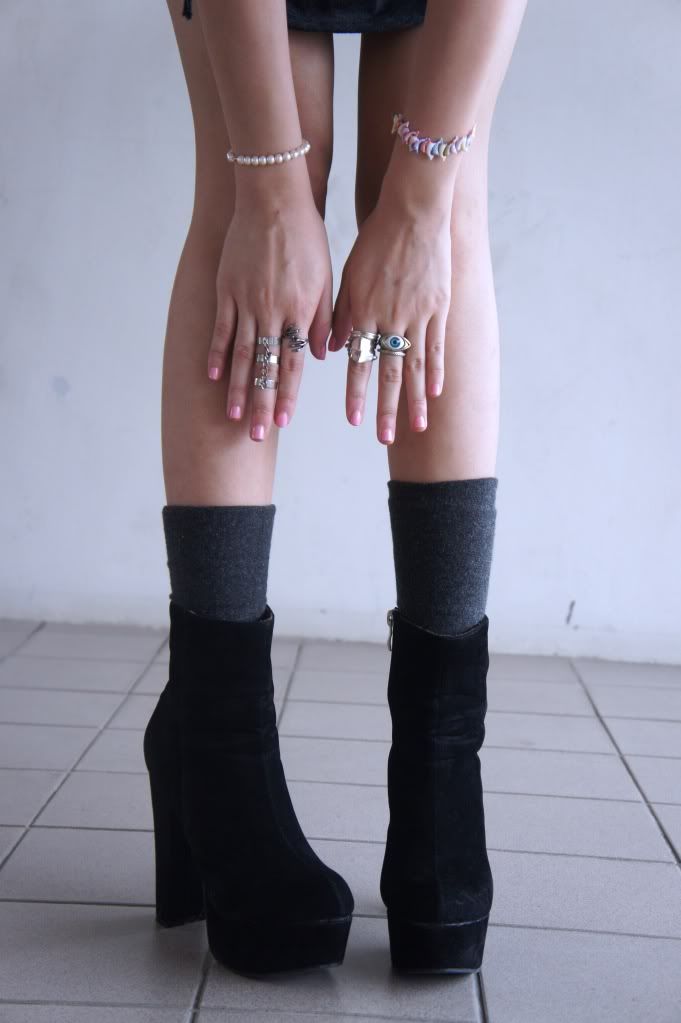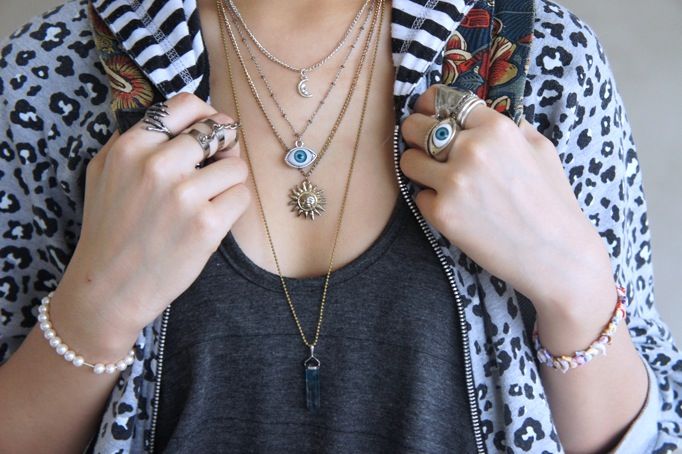 Leopard print hoodie, secondhand / Asymmetrical tank, thrifted / Leather shorts, The Editor's Market / Mambo backpack, parents' / Socks, Cotton On /
Necklaces

-

This is Transition

,

Topshop / Rings

-

Chic Obsession, H&M, Diva / Bracelets - Australia

, thrifted
If you have been reading Wolf Gypsy long enough, (
let me internet smooch/fist bump you with your computer screen because I love you
) you know that I just HAD to name this outfit after an animal. My asymmetrical tank even gave me a little tail!
This cute jacket is rather special to me because it's probably the first item I bought for myself. I got it from my bestfriend during secondary school and I wore it as much as possible. Rainy days, sick days and intensive study sessions in the air conditioned school hall for our O'level exams even. I was pretty much the only BAMF for being in a different jacket. Aw yea, living life on the edge.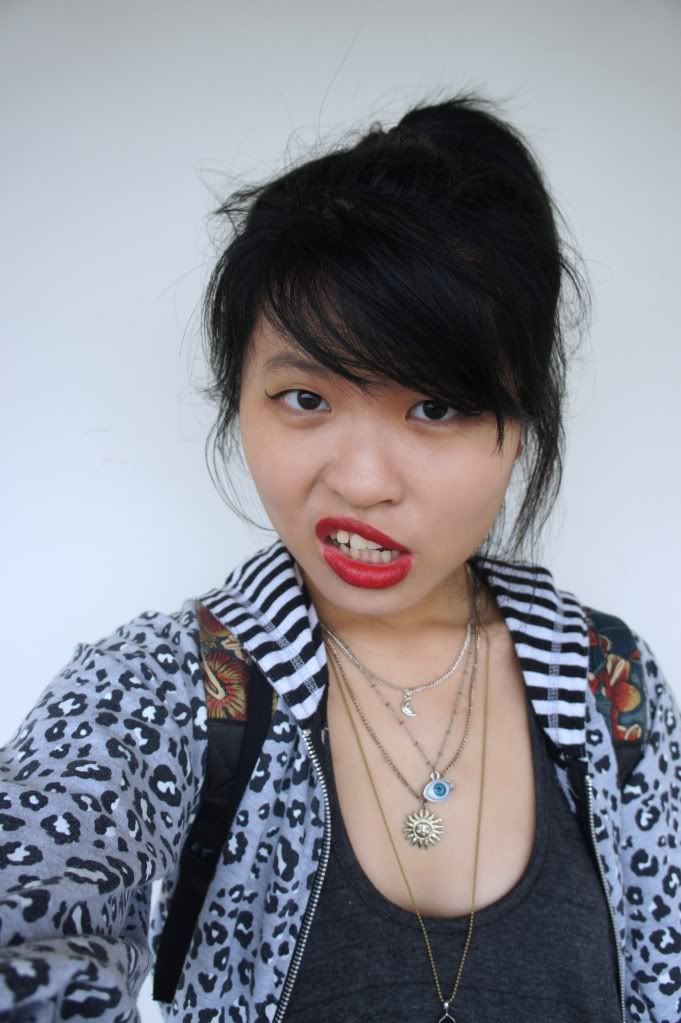 Gratuitous picture of myself to end my first post of 2013
with a bang
.
#sorryi'mnotsorry #noneedtothankme #sexygirl123
And HOORAY, I just got 1000 followers on Lookbook last night!
It may not be much to some but it's a whole lot to me. I have no words to describe how much I love you all LB followers/blog readers! I really appreciate this. Thank you so much for making my 2013 awesome already.