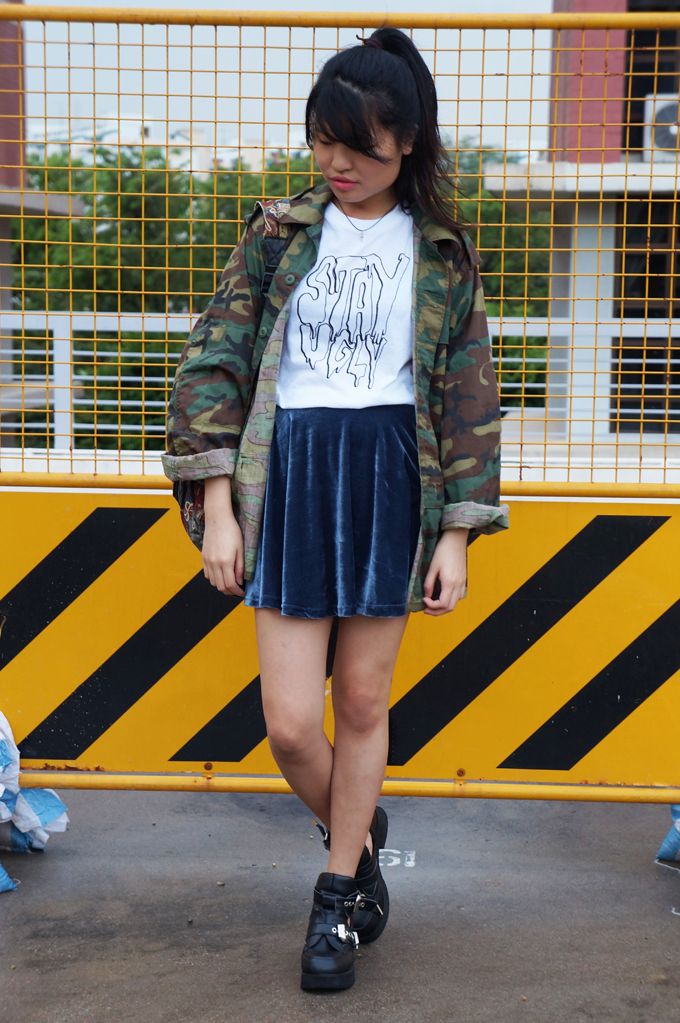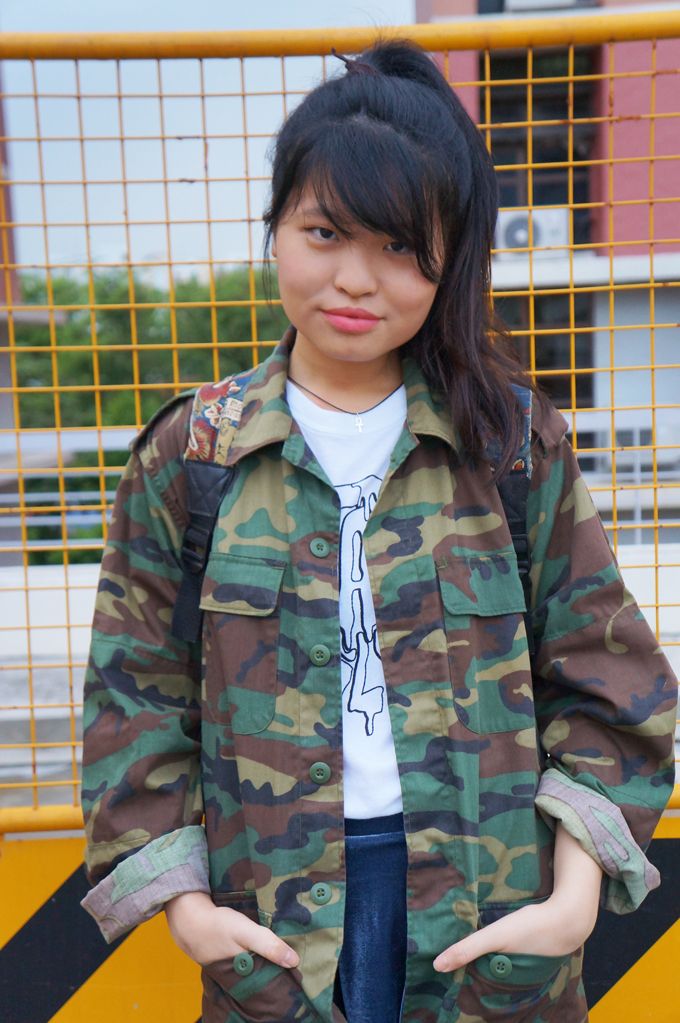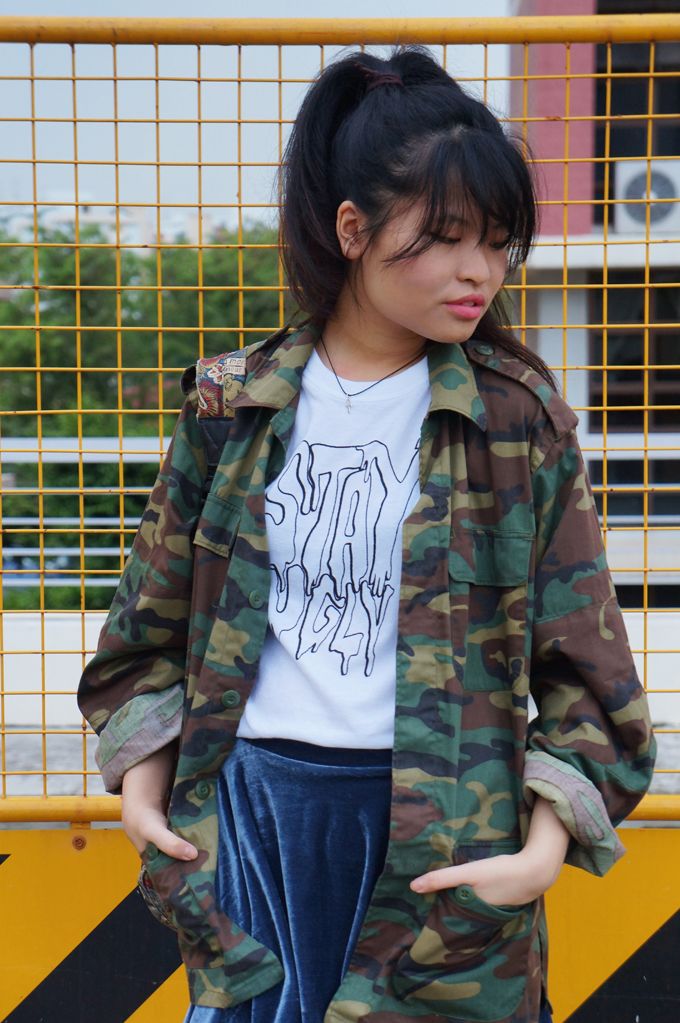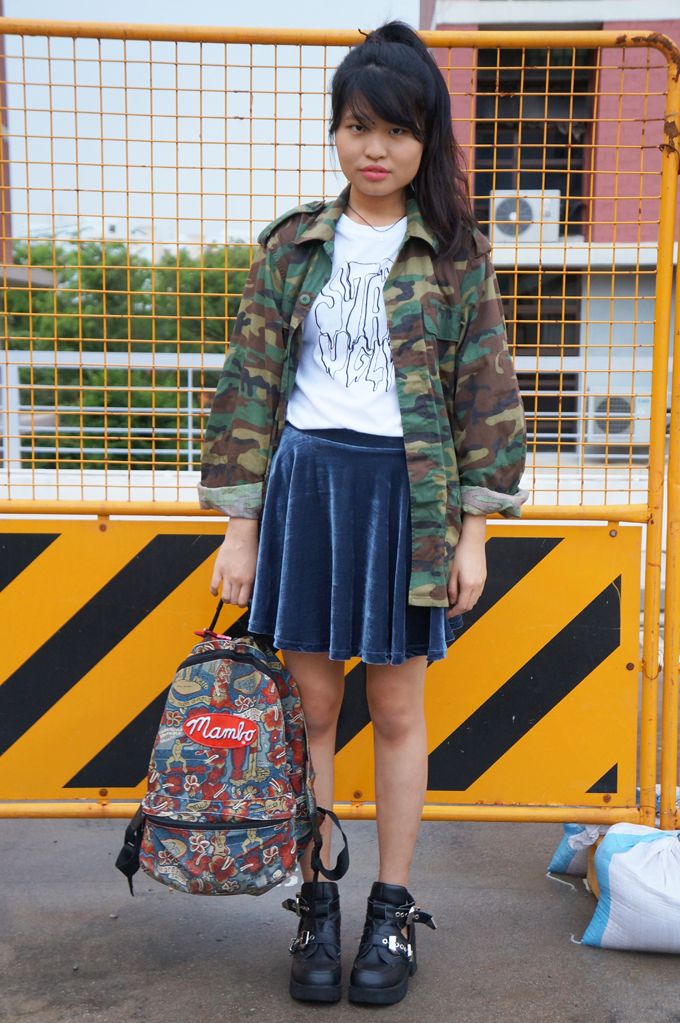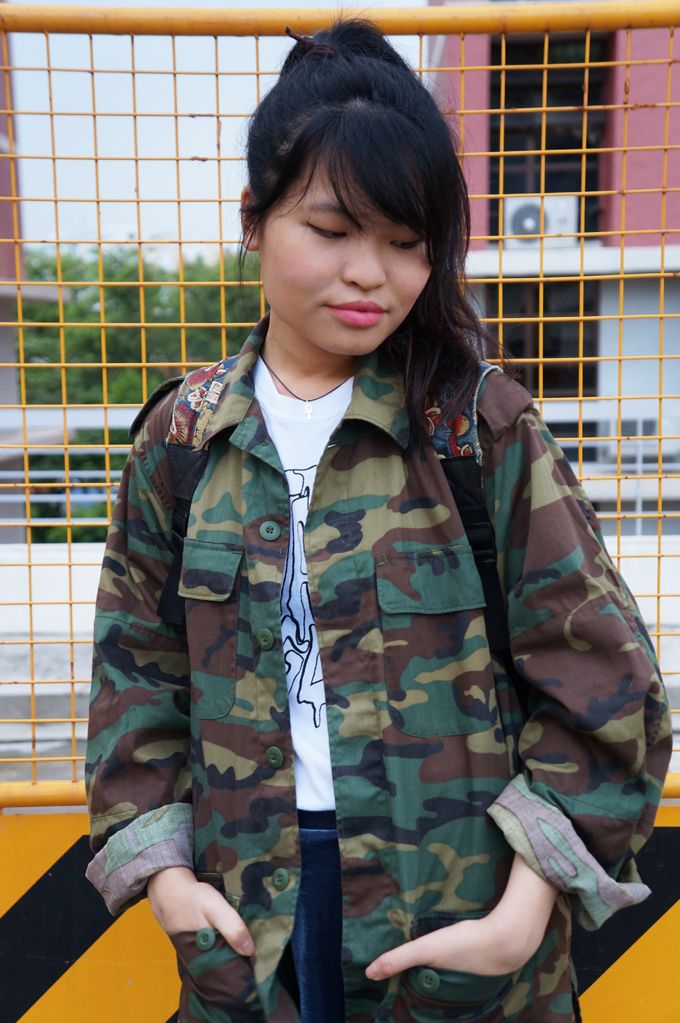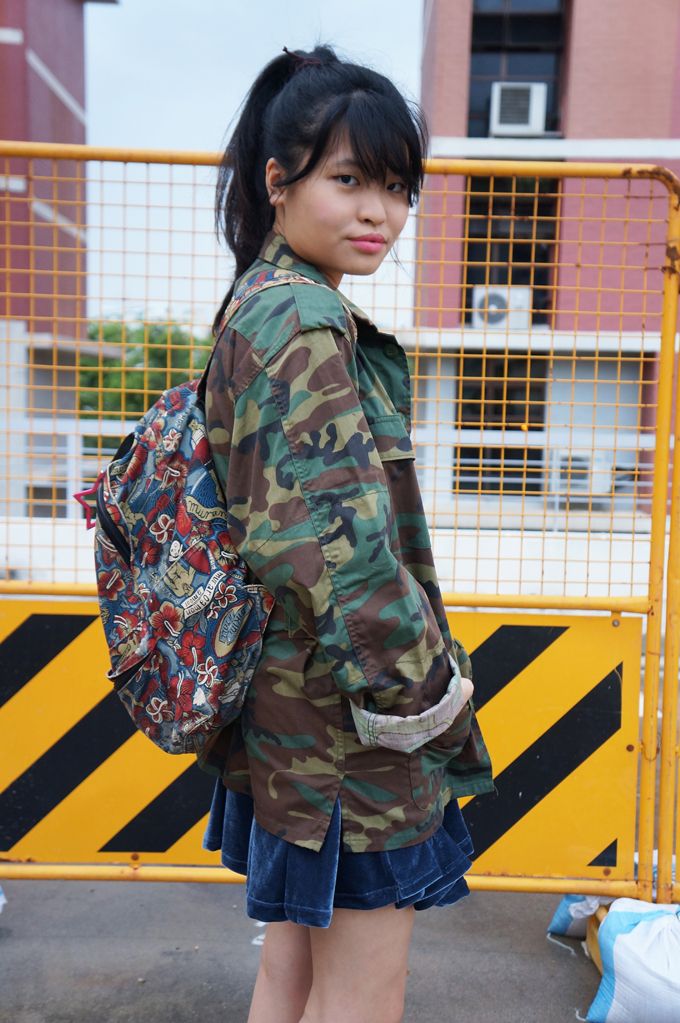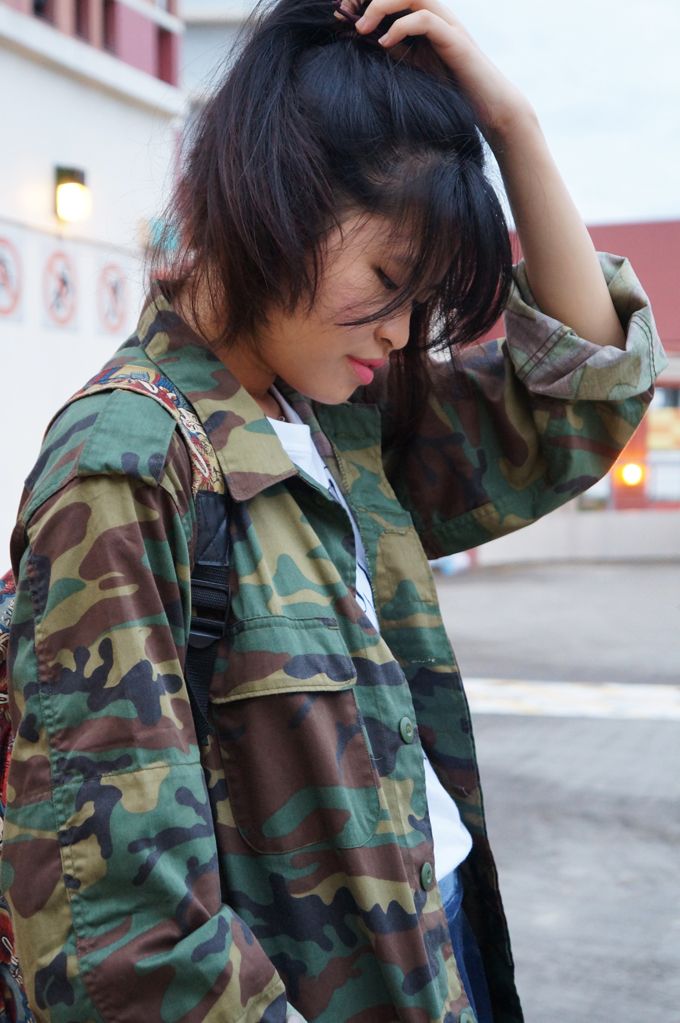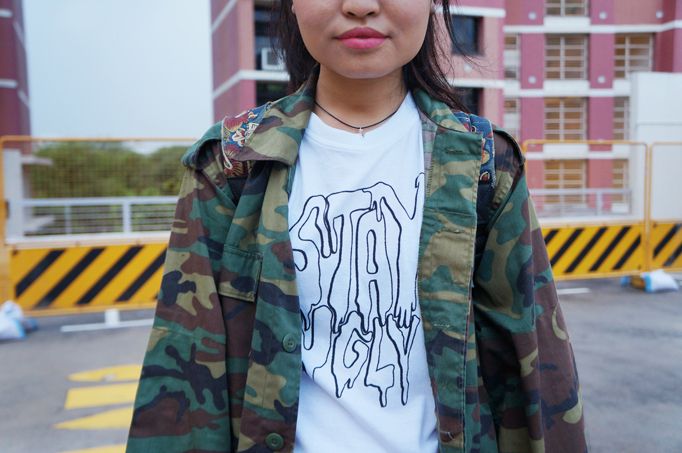 STAY UGLY tee c/o Shop Acid / Jeslynn's camo jacket / Velvet skirt, Editor's Market
Ankh necklace, Diva / Mambo backpack, parents' / Coltrane-esque boots, online
Just how freaking rad is this
STAY UGLY tee
? It reminded me of that
song
from the movie Bring It On so thus, my blog title. And ugh, the grimey/melting 'font' that the words are written in? Perfect. (
It even matches my blog and tumblr header!
) This top is a basic with an edge. It looks absolutely rad with just about anything! Head on over to
SHOP ACID
because they have a lot more awesome stuff!
And sorry for the mini spam of photos today.
Just in case you guys forgot how I look like after not posting a proper outfit post for almost a month...
Sigh I have been super crazy busy with school work, projects and panicking over my critique session (
it went well surprisingly!
). Plus it's been raining a lot sigh
~*fashun blarger problumz*~
and there was Chinese New Year recently. I am just extremely exhausted every day. But I'm glad it finally stopped raining every day so I could take these photos! SO EXCITED that I have a week off from school next week so I can
SLEEP
sort out my school work, essay and blog more outfit posts soon!! I hope February have been treating you guys well!!
♡
♡