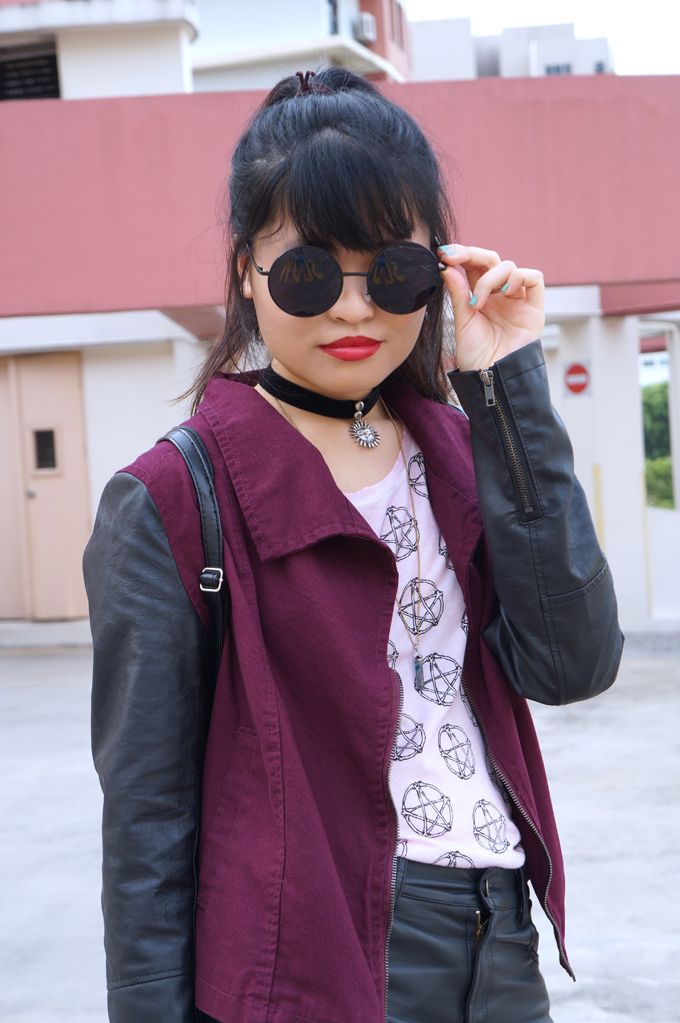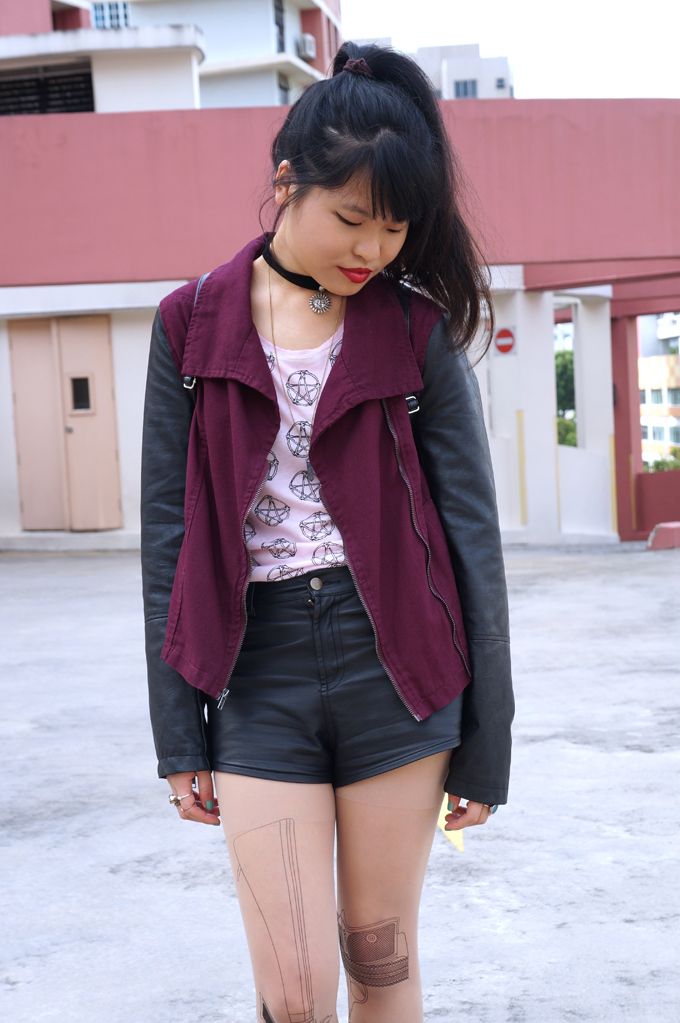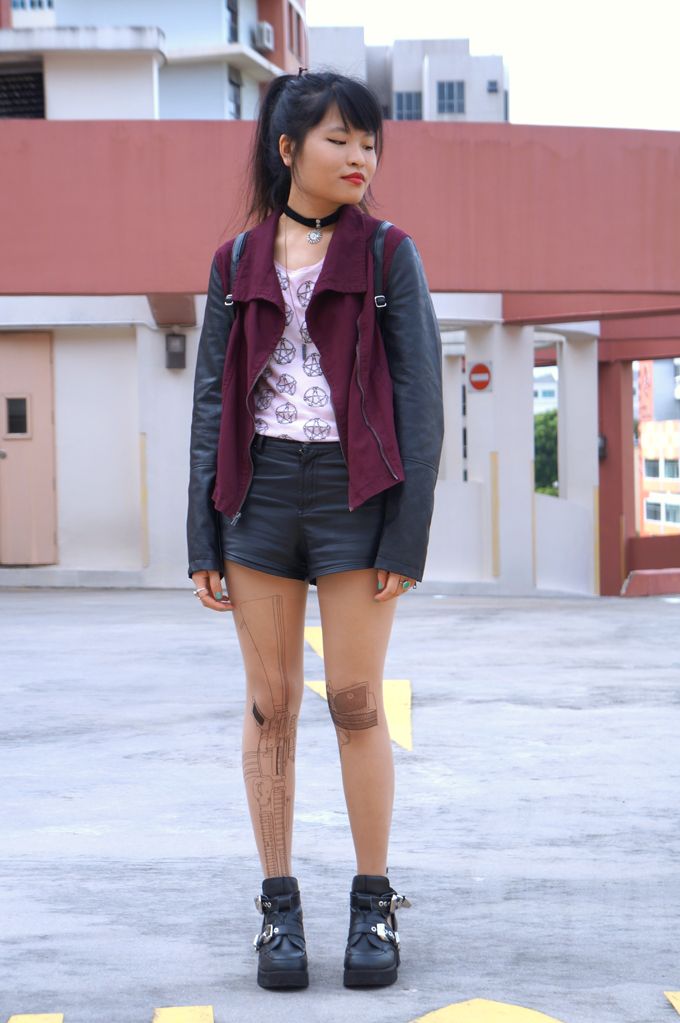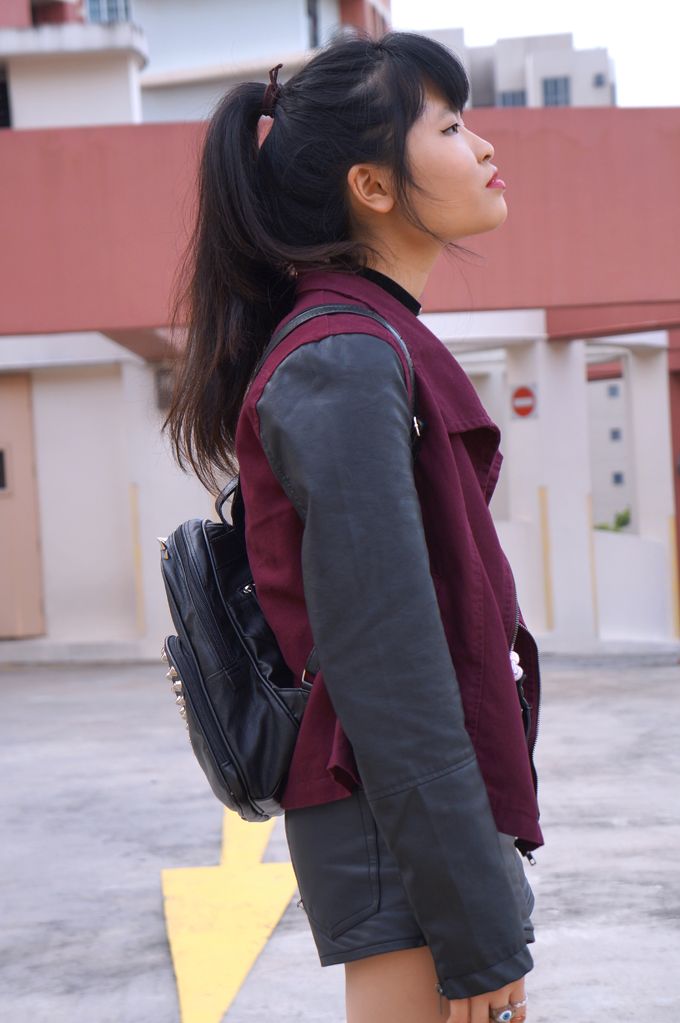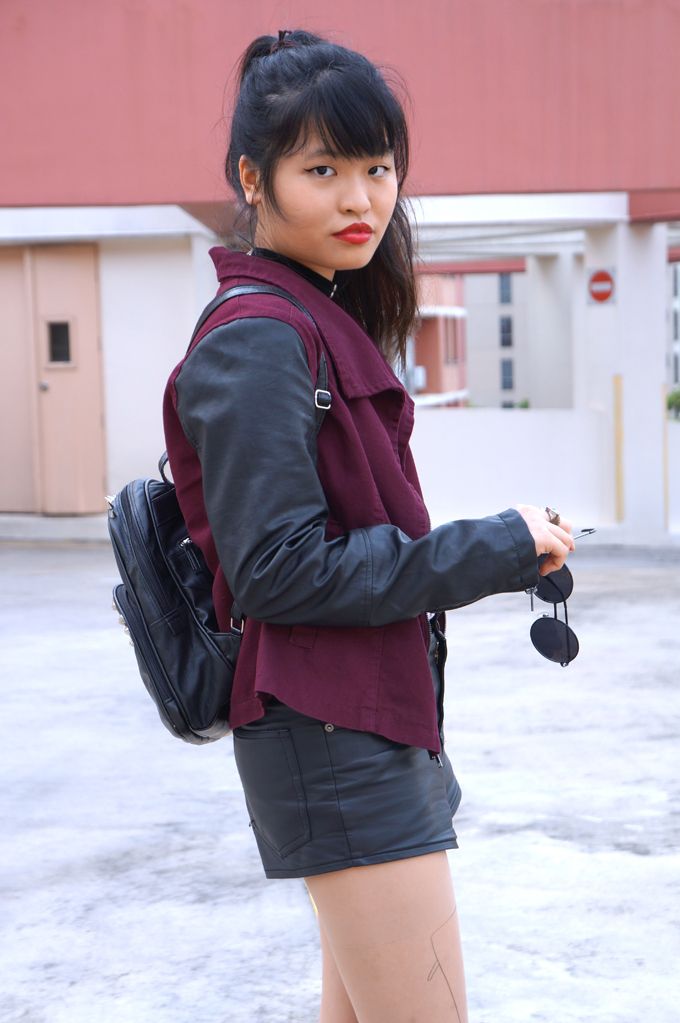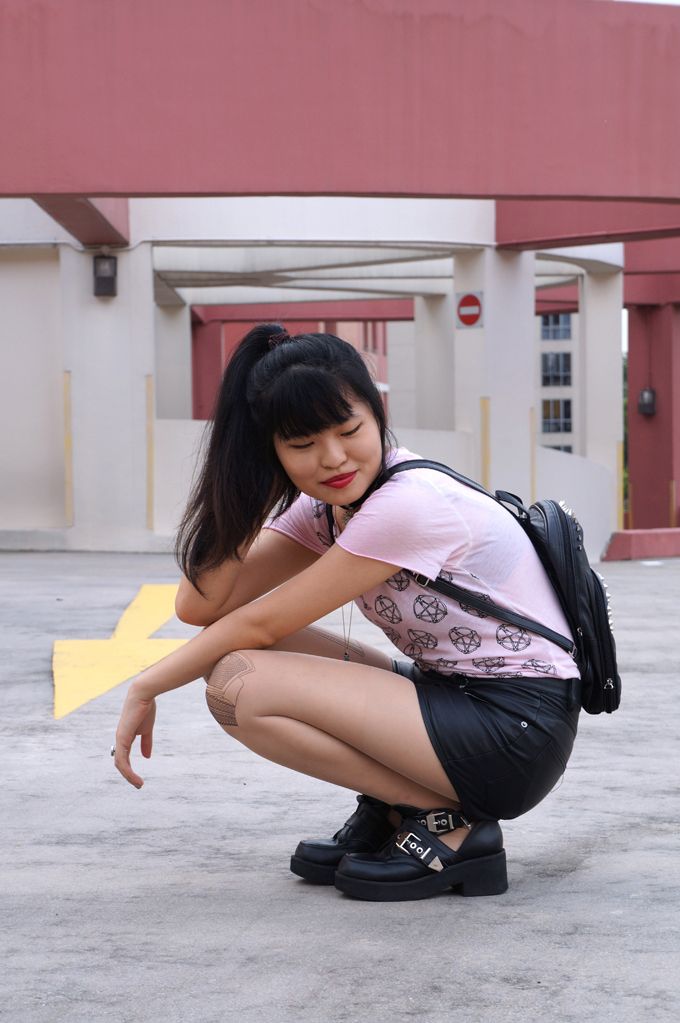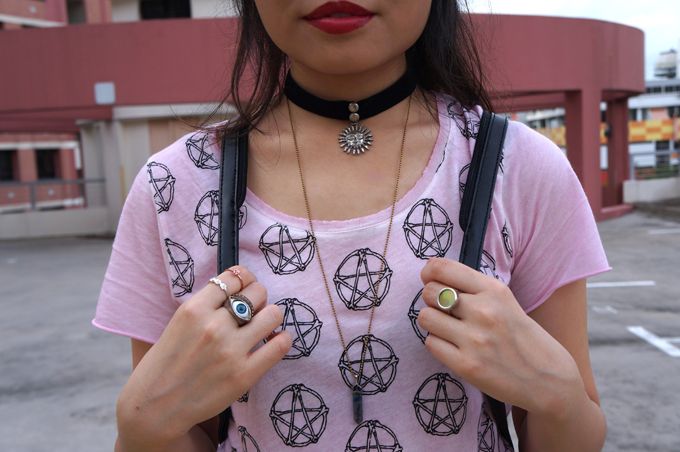 ALL OVER LOGO TEE c/o VOODOO GIRL / Jacket, Cotton On / Leather shorts, Editor's Market /

Spiked backpack, Ivory Jar /
Tattoo stockings / Coltranes

-esque

boots & choker, online

/

Cobra Snake shades / Amen neck

lace /

Rings - Ivory Jar, Diva, H&M
Could you tell that I'm in love with my pentagram top? Lovely pastel pink? Pentagrams drawn with freakin' bones? Super soft material that I want to wear every day? It was love at first sight. That pretty much goes for every single item on
VOODOO GIRL
!
Also, they had a sneak peek of what's coming up for their shop and I think I have fallen in love(again) with the first sweater! Oh, how I wish it was already available...
Seriously, Voodoo Girl Couture - YOU ARE PERFECTION.
And speaking of perfection, I'm absolutely obsessed with my new and adorable backpack from Ivory Jar. It kept annoying moshers at bay when I brought it along to a concert a few weeks ago! ;) Well, I didn't know I was going to get a free ticket but heh, it did an excellent job.