Sorry for the pixelated pic spam but...
YES, THAT IS THE ONE AND ONLY, AMAZING CLAIRE BOUCHER. YES, I GOT TO SEE HER LIVE! Asdgfkg I have been in love with her & her music since 2011 - seeing her live has been on my wishlist since then!! It's been a week but I am still reeling in shock that I actually went to her show. She was absolutely magical, amazing, beautiful and adorable! Best night of 2013 so far.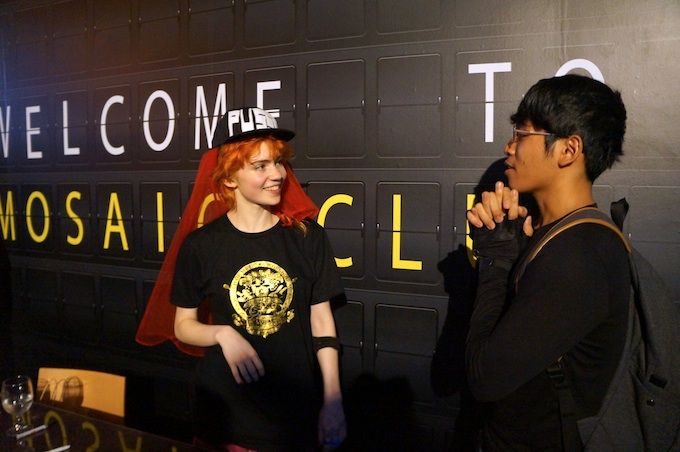 Irfan actually made his own PUSSY cap and when he met her, she told him someone actually stole the original cap!
So Irfan gave his cap to her and she wore it immediately! She's the best.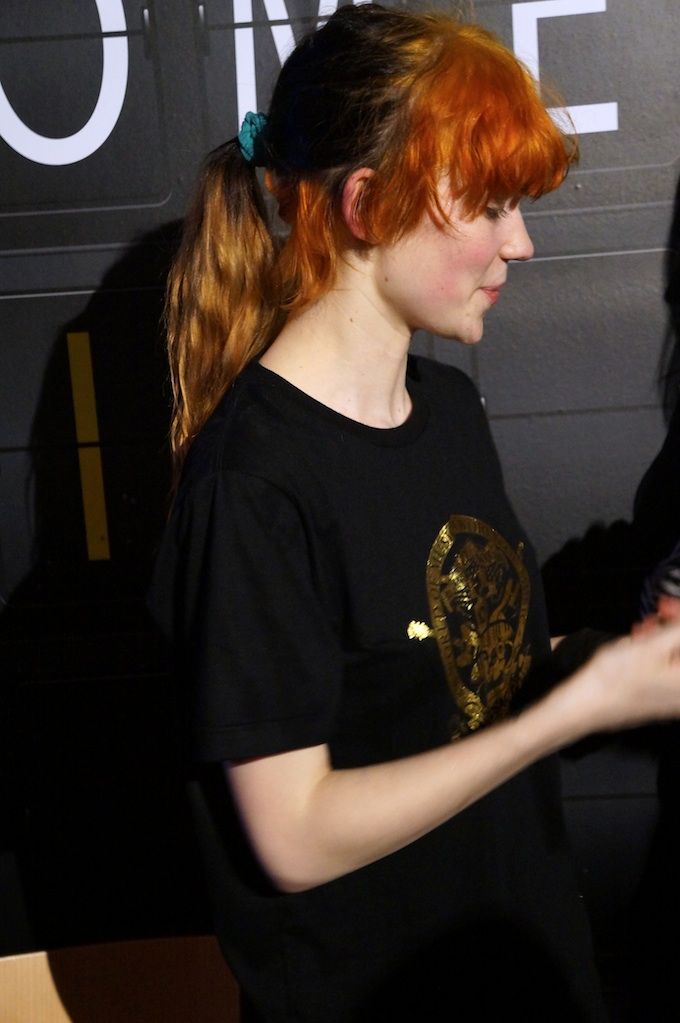 Ehehe, Celeb Cat #2!!!!!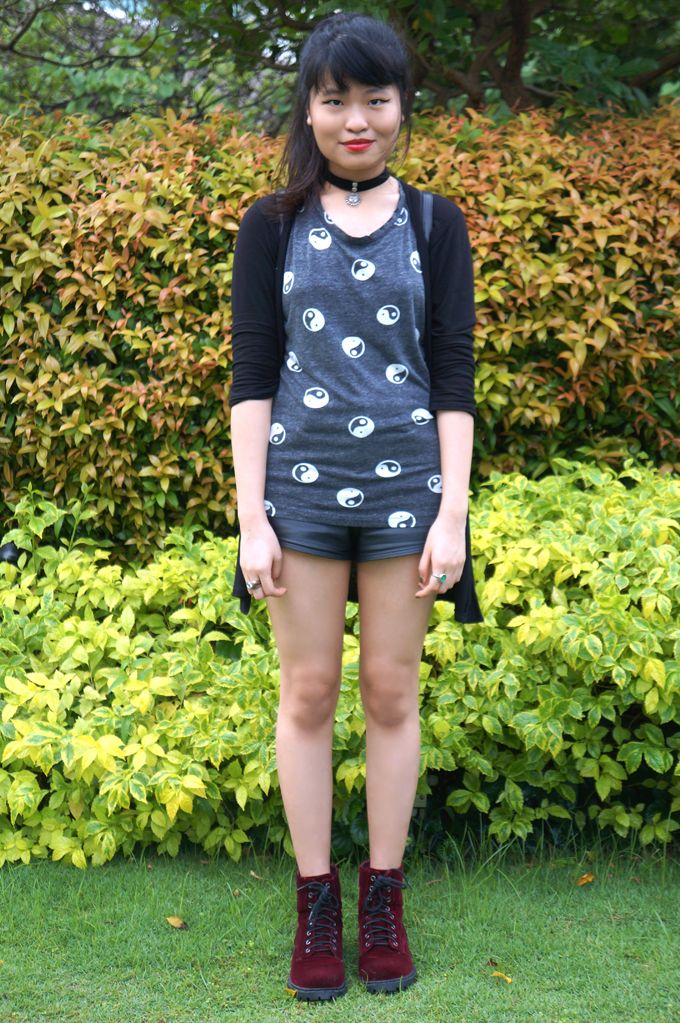 Ying yang tank and velvet boots, H&M / Cardigan, Cotton On / Spiked backpack, Ivory Jar / Leather shorts, Editor's Market / Sun pendant choker, Taobao
And here's what I wore to the show - simple and casual. Of course, I chose my velvet boots for uber comfort (I've learnt my lesson from the previous concert I went to in Jan) and my backpack was really handy for holding all my stuff and I didn't have to worry about it hitting anyone.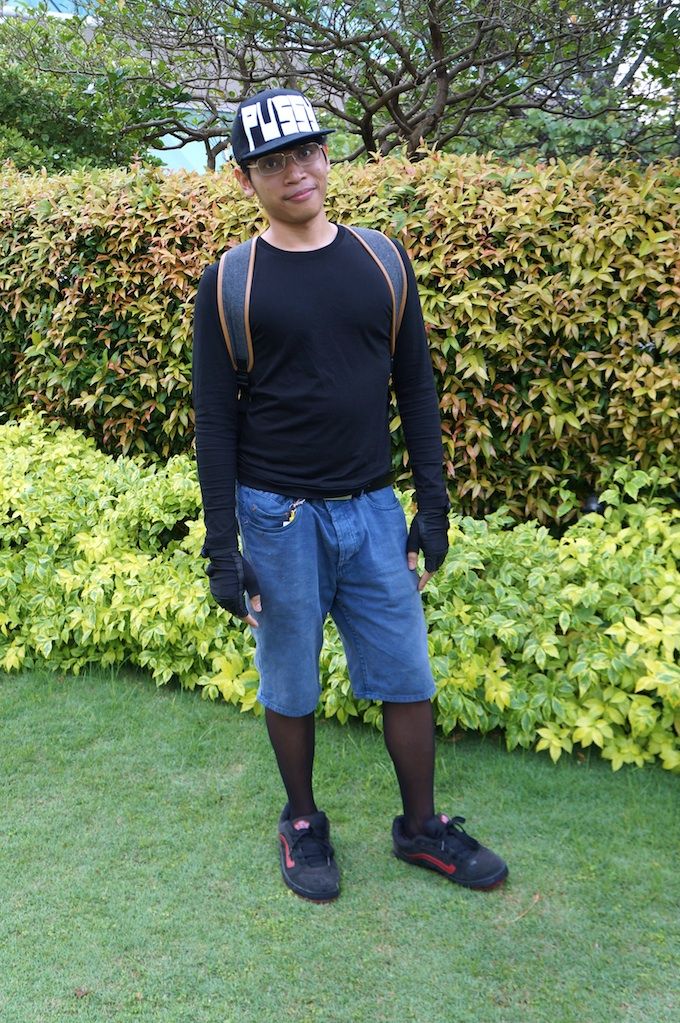 And Irfan was such a cutie - he dressed up as Grimes (one of the scenes in her song Genesis)! I am so glad Irfan was a huge fan of her as well and went with me to see her. It probably wouldn't be the same if I went with anyone else. So Irfan, if you are reading this - thanks for being so awesome and making my night even more special. I had so much fun hanging out, moshing and dancing with you :) bbz5eva.