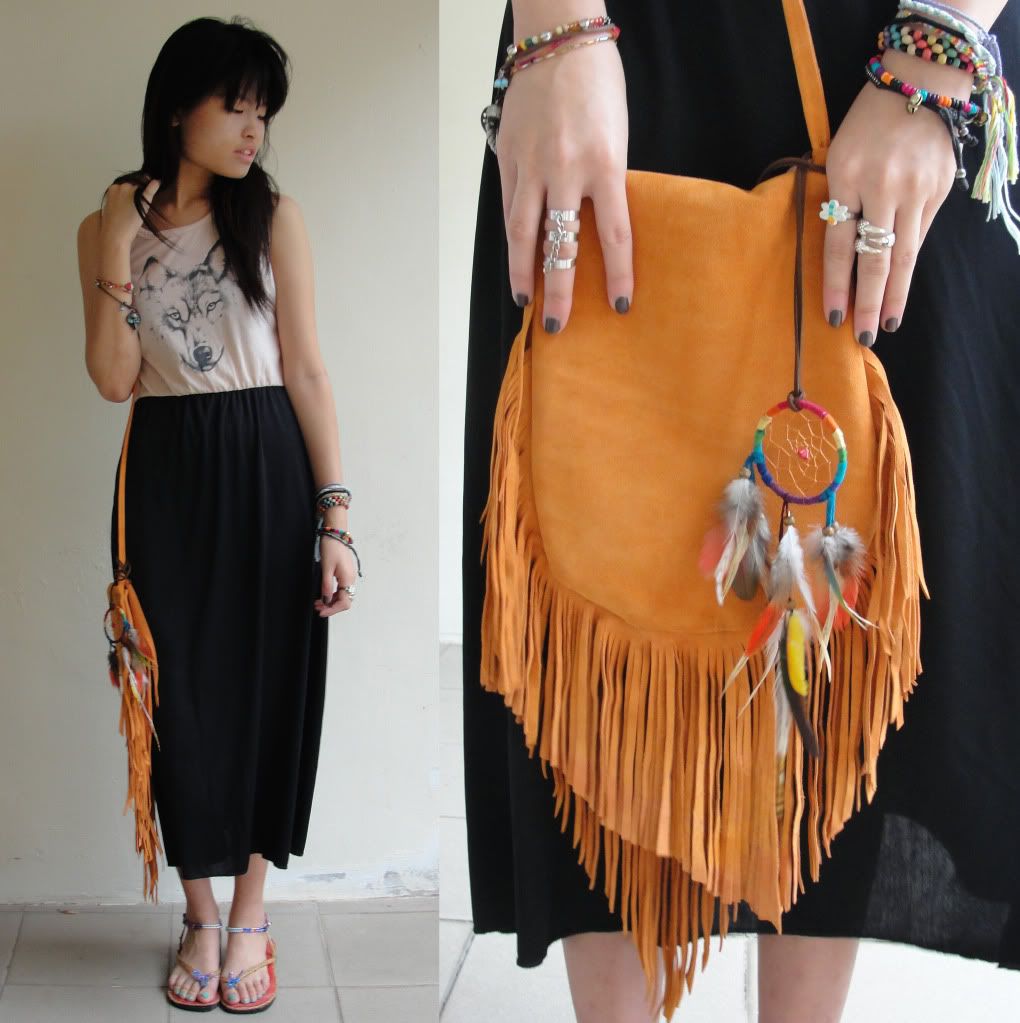 Wolf maxi dress

Oakham Market

,
Suede fringed bag and

Rainbow dreamcatcher necklace

Thrift store

,


Beaded beach sandals

Celia June
Hype † WOLFGYPSY † on lookbook!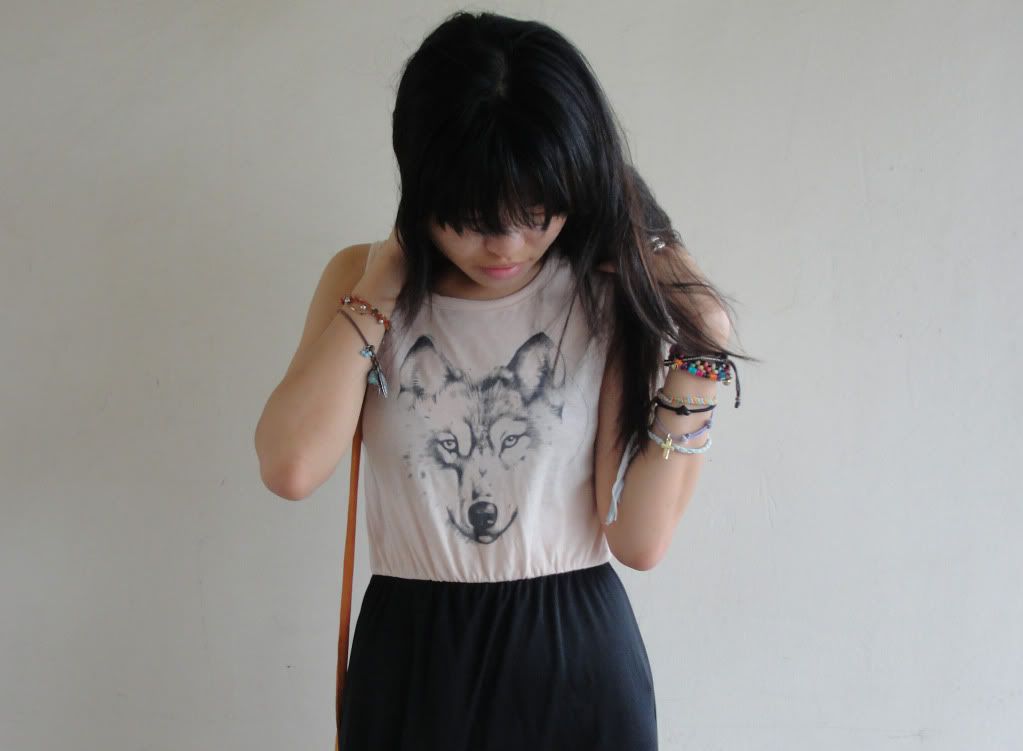 My latest outfit which is really bohemian, along with friendship bracelets, colourful beaded bracelets, Pirates of the Caribbean OPI edition Mermaid Tears on my toe nails and my woven & beaded sandals that have been with me (and still fit thankfully!) for years. And this is the most beautiful bag I have ever bought for myself! And the most expensive too but real suede was used and it was totally handmade by a Native man with only one arm! He also made the dreamcatcher necklace, using feathers from the parrots the tribe owns. And those two parrot feathers are the ones that the shop owner gave to me.