asymmetrical shirt
iloveanything
,
thrifted fringed vest,
thrifted tribal knitted leggings, quilted turquoise bag
rubi
,
cross necklace
this is transition
,
tooth & feather necklace
local stores
,
alexander wang-esque frankie creepers
online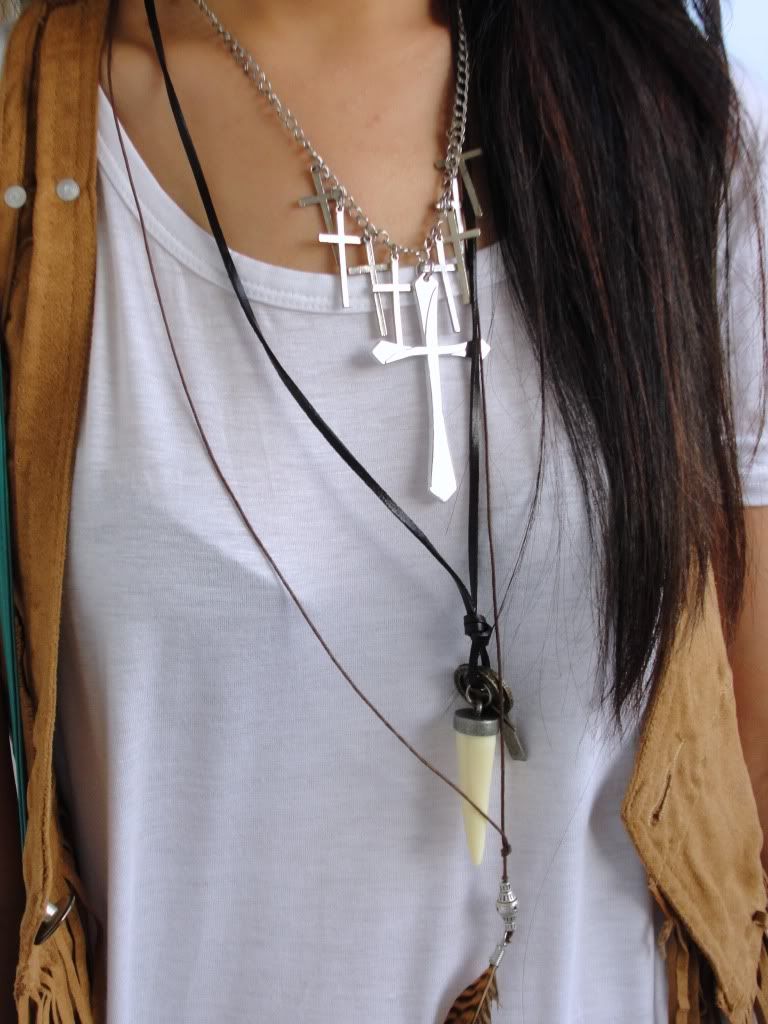 I am pretty sure it's the combination of my white shirt and taupe fringed vest that gives off this desert expedition vibe. It might not be the best attire but I would definitely wear this out to one, actually! I have always wanted to be an archaeologist since I was a little girl. And I decided to be spontaneous with the leggings, have matching bracelets and I wore my AWang-esque creepers to add some extra edginess. You can't really see but I have a ladybug hairband and a bronze raven skull ring on!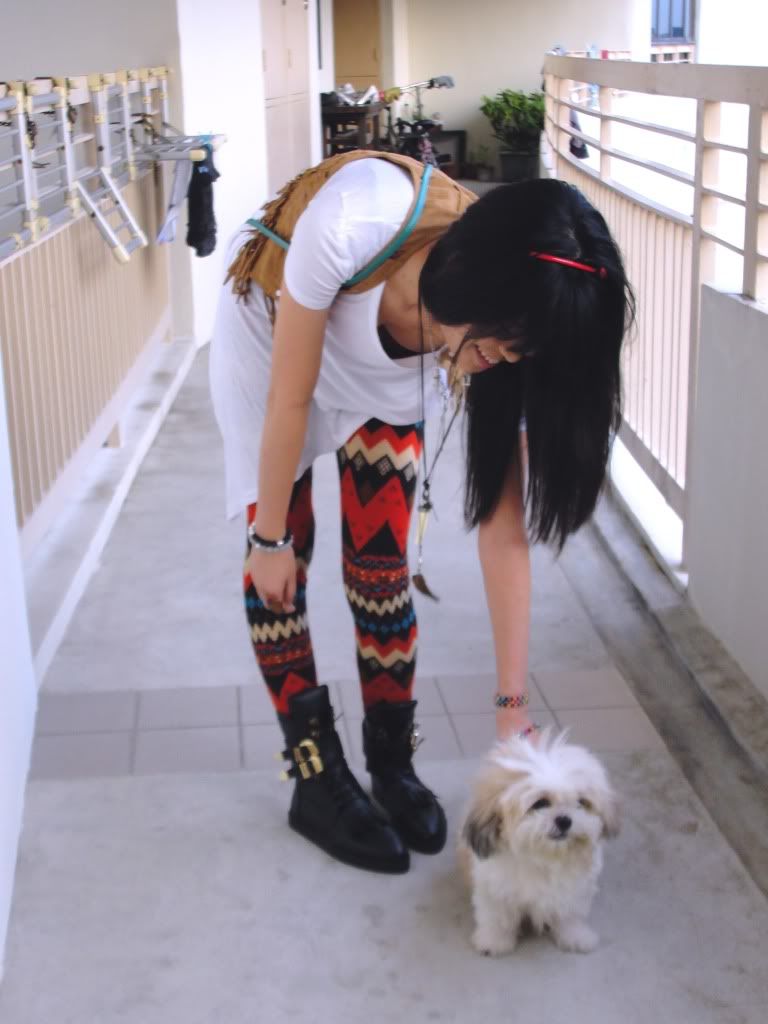 A lot of people, especially my lovely friends from lookbook, have been leaving comments and tweeting me, asking what happened because I haven't been updating my lookbook... And I just realised my last post was 21 days ago! I didn't know it was that long! :'(
Well, I have been really busy with school. Two weeks ago, I had to prepare a presentation for my Art History class on fake art! It was nerve-wrecking but my teacher is rather strict and know all the facts well so we were afraid to mess up! But me and my partner totally nailed the presentation (I actually showed my AWang boots in the slides as part as ...imitation goods...) and even my teacher said it was a very good presentation! And last week, I had a 1000 word essay to write for my Art Theory class. AND I somehow sprained my right ankle last wednesday and have been away from school until now. I am fine now; there's just this tinsy winsy pain at times.
You guys can always add me on
twitter
or
tumblr
. I update them very frequently!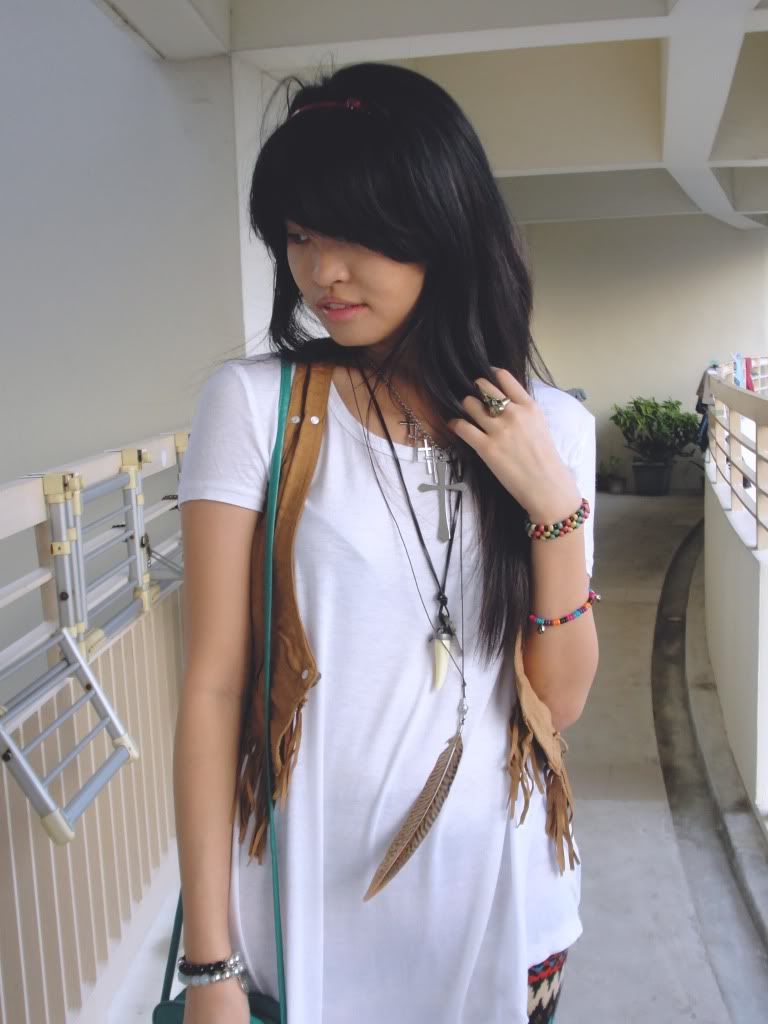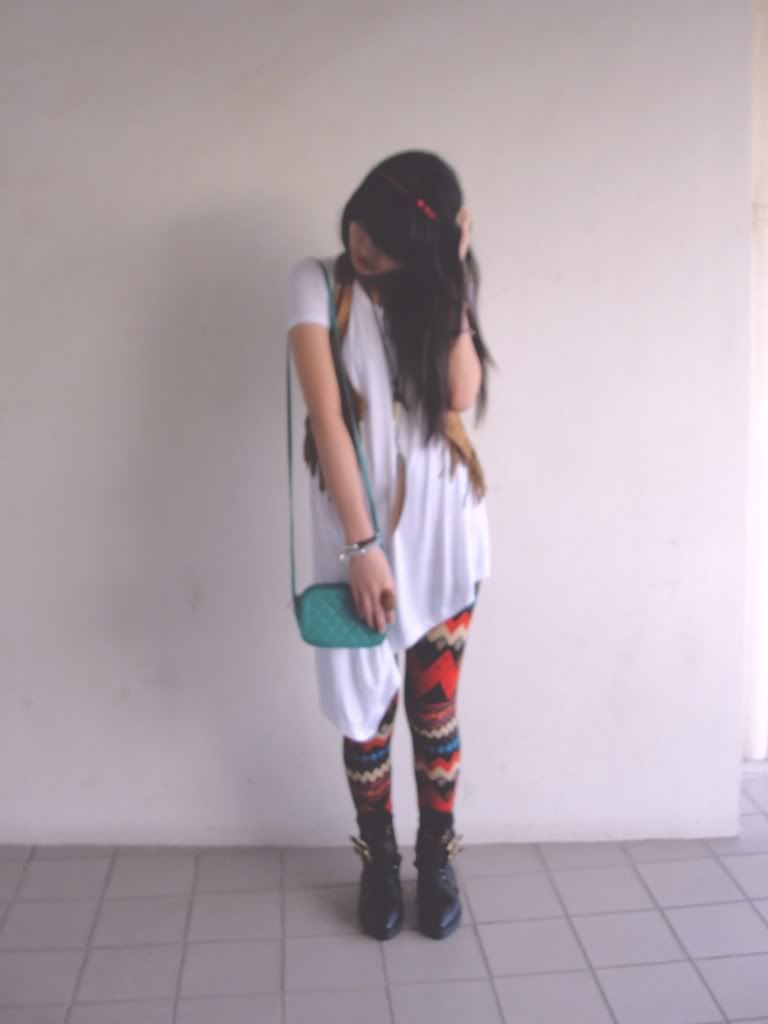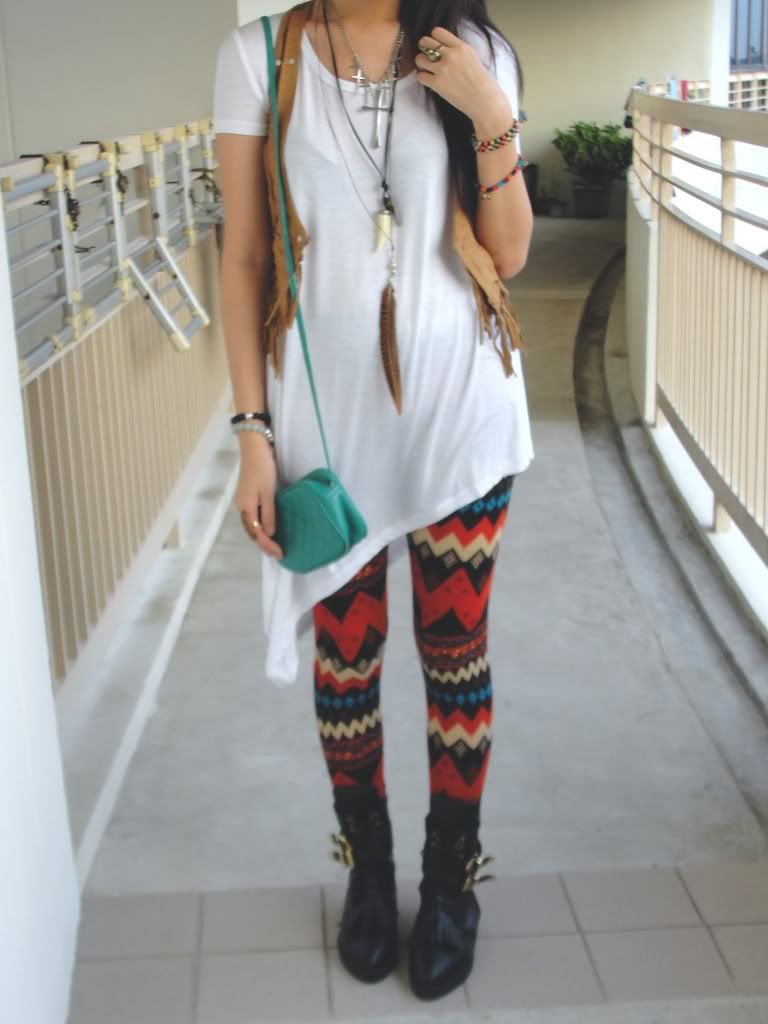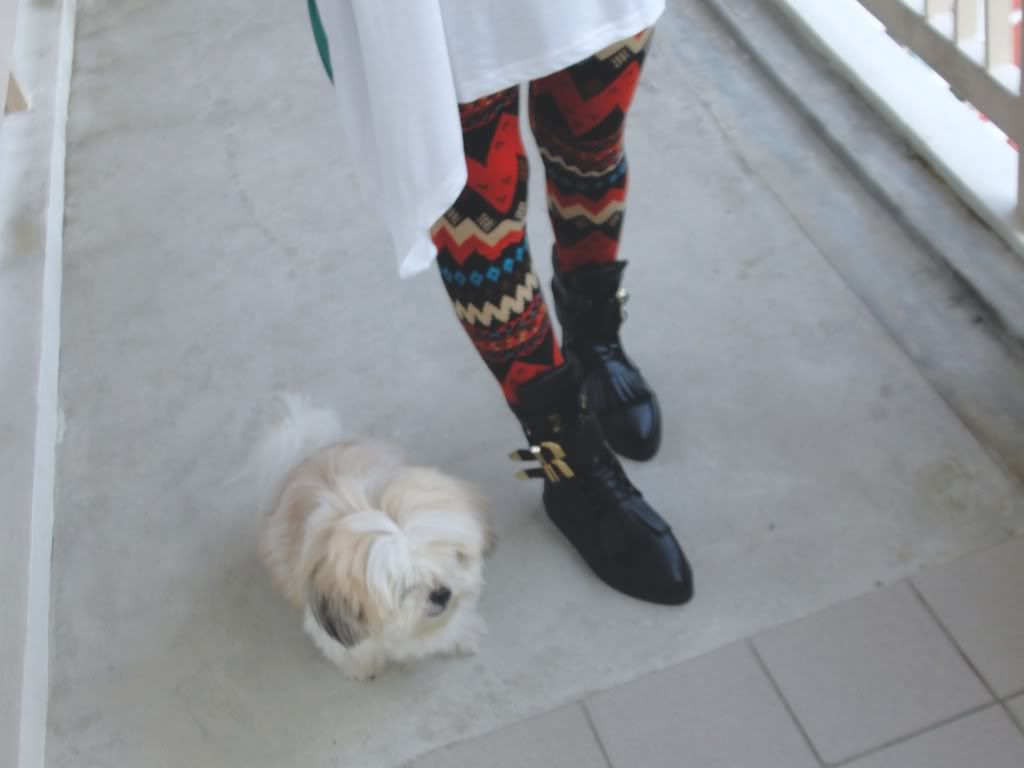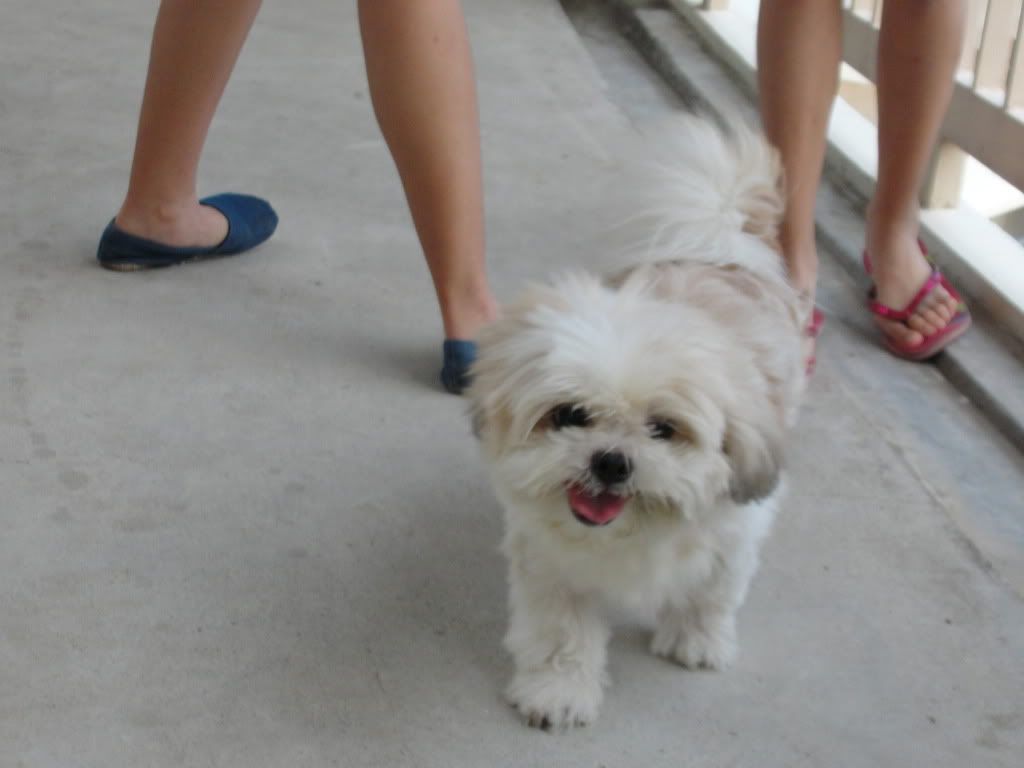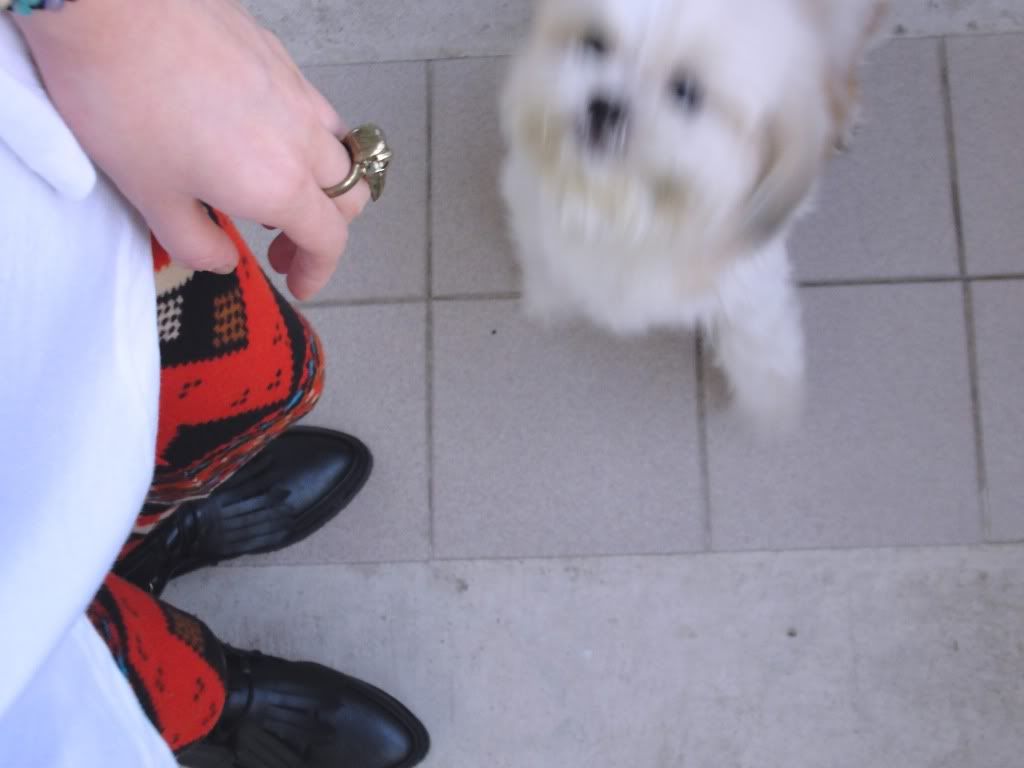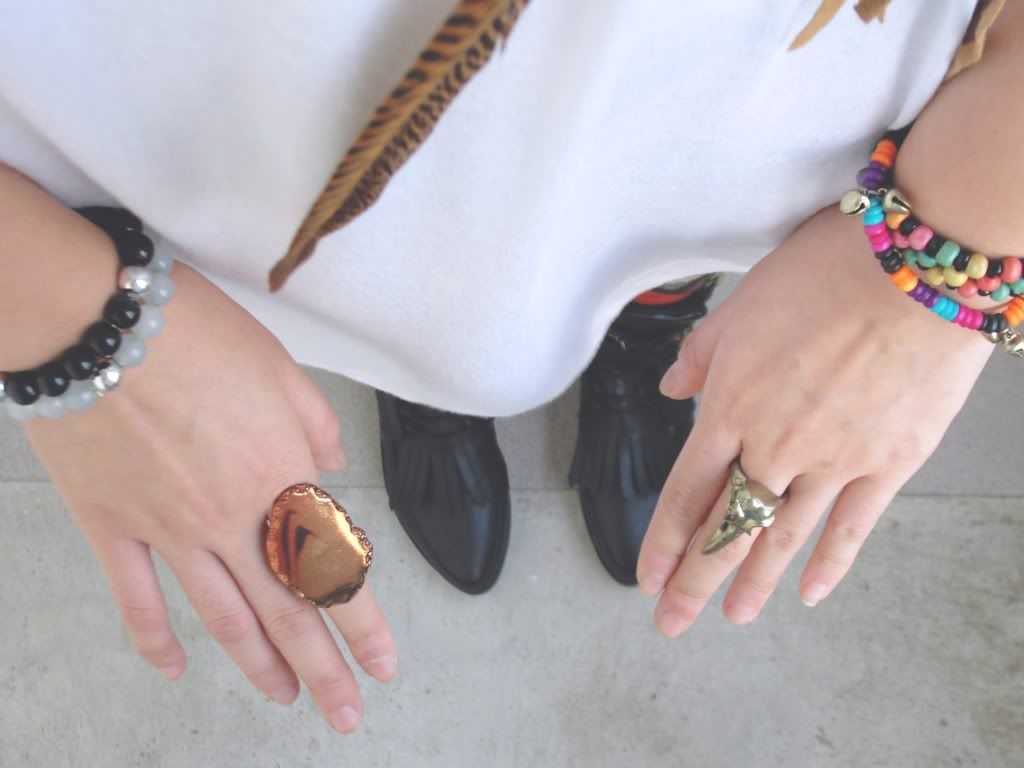 Oh yes, I recently felt adventurous and finally, after approx 3 years, changed my tumblr theme. I tweaked the codes and I like it a lot now. I will probably stick to it for now. I don't usually like such blog layouts but I felt a need for some change. And I do not regret it at all - it's really fun for me to see all my posts all together. Do check out
my tumblr
out and say hi, okay? :)
School's out for the week but I will be heading back to school to catch up on work. I start to feel lazy just thinking about it but I must not slack off! I will update wolfgypsy with photos from school soon! xx