Oakham Market
galaxy tank
, Oversized oatmeal cardigan,
thrifted
Triangle clutch,
Wnderlust
Sable sheer asymmetrica
l skirt, Maxi s
kir
t
disguised

as a shawl,
Ass
ort
ed necklaces, Oxford wedges
Jeffrey Campbell
♢
♢ Street style outfits photographed by
Jasmine Renée Teo
♢
♢
Prairie Wolf
-
also known as
a co
yote.
The name "coyote" is borrowed from Mexican Spanish coyote, ultimately derived from the Nahuatl word
cóyotl
.
Its
scientific name
, Canis latrans, means "
barking dog
" in Latin.
Aren't coyotes beautiful?
In October, I made a short post about helping my friend Jasmine to model for her street style fashion project! It was my first time modeling in a semi-serious way so I was super nervous.. It turned out to be quite fun to be all nicely dressed up and catwalk in the middle of crowded streets!
The colour of my netted cardigan is such a lovely shade of taupe! Not sure why, but I was instantly reminded me of coyotes in the desert. Thus, I decided to stick to the desert coyote theme because that's how I usually am. Always going on about animals. And yes, Jasmine was sneaky and used my pleated skirt as a shawl! You will definitely recognise the skirt in the next photo shoot post, so stay tuned for more! ♡♡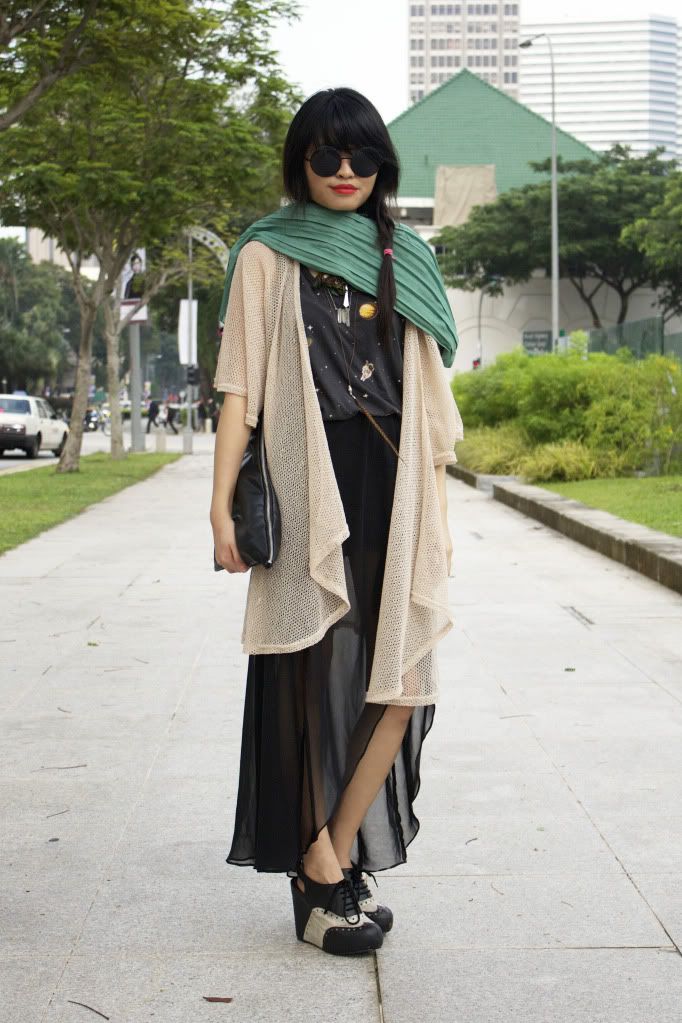 And a funny thing happened: a few days after my tiny modeling stint, a guy texted me, asking if I was interested in modeling and told me to email a tv company! I was surprised and very hesitant because I wasn't sure if it was legit. And he said he got my number from another guy at a Photography convention!? HOW DODGY IS THAT!??! I don't even know who gave out my number! In the end, I turned him down nicely, also because I've got no experience and time to take up that job. But it was funny how his text was so coincidental.