The Cobra Shop
Almost Famous shades
, Red Wolf hoodie,
layers of necklaces,
Oakham Market
galaxy tank,
thrifted
tribal print knitted leggings & clutch,
AWang-esque
Frankie creepers
♢♢ Street style outfits photographed by Jasmine Renée Teo ♢♢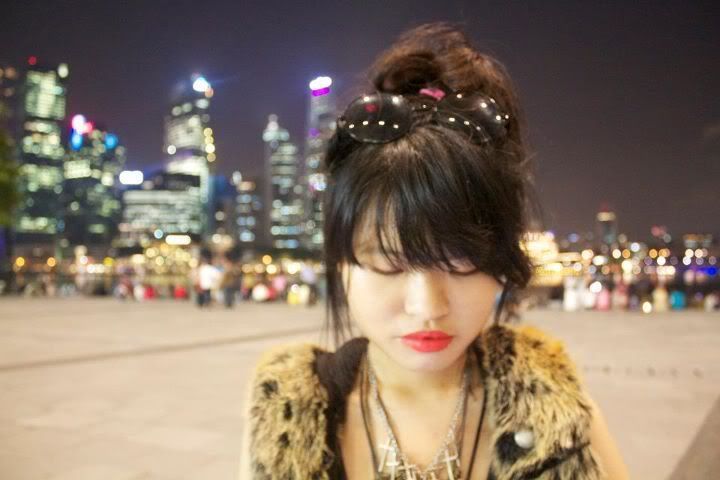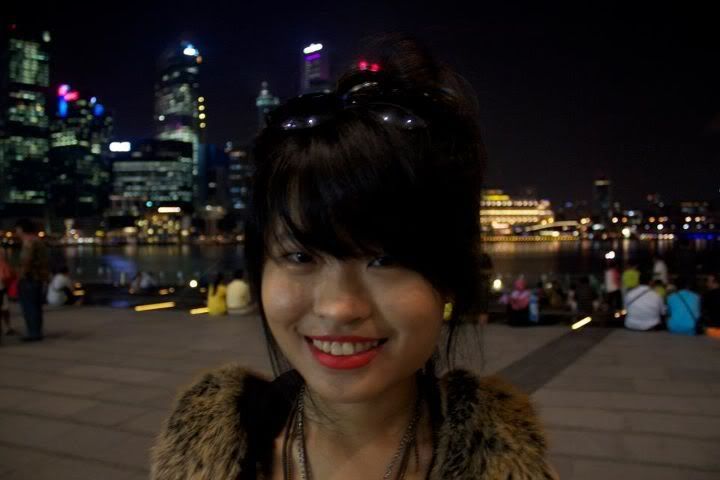 There's something about these mismatched prints and textures that makes it somehow work nicely altogether. It's definitely very bold and different; I'm not sure if it's everyone's cup of tea but I'm still posting it. That's
what
Fashion is about, isn't it?
Taking risks?
♢ Part 2 of my friend Jasmine's street style photo shoot that I helped modeled for! It was the last outfit for the day and we were super tired from racing against the setting sun from destination to destination! I had to lug my heavy bag full of clothes and shoes around because I didn't have a small enough trolley bag to use (or else I would look like an idiot pulling around a huge luggage bag!). On the bright side, as seen in the photo above, I kind of look like an eccentric japanese girl,
says Jas
.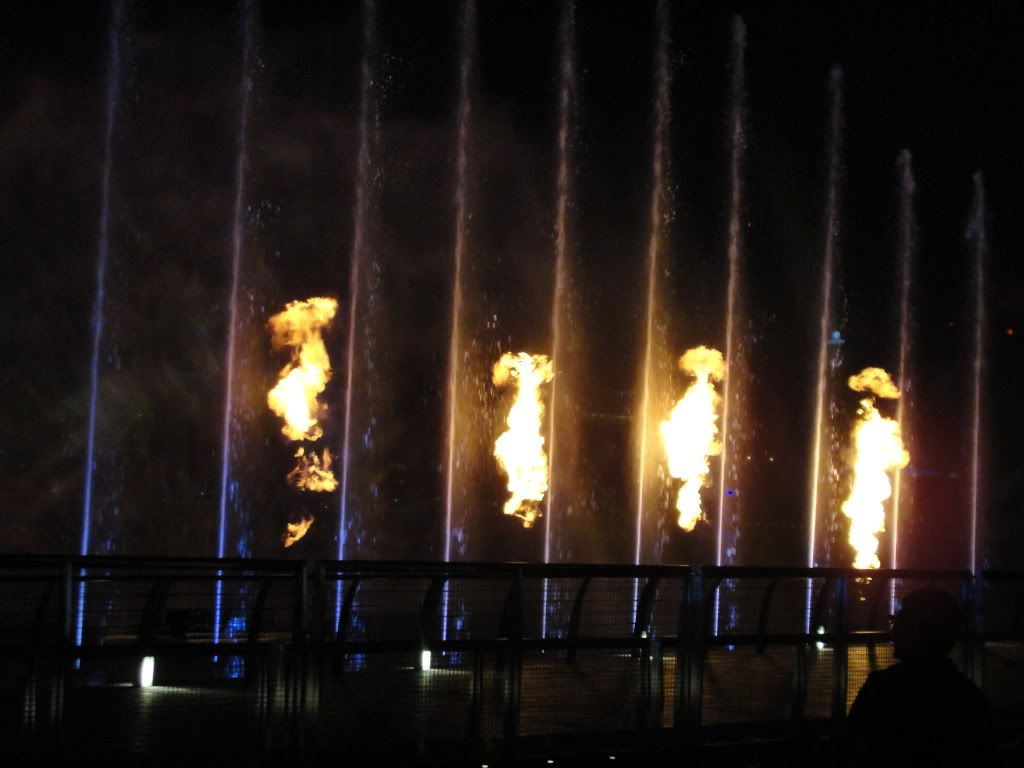 We visited Marina Bay Sands (haha it was my first time visiting, can you believe it?) for the last location and was just in time for a water fountain show! The water fountain, lights, lasers, bubbles, fire and projections were amazing against the beautiful night cityscape.
Perfect way to end the night.