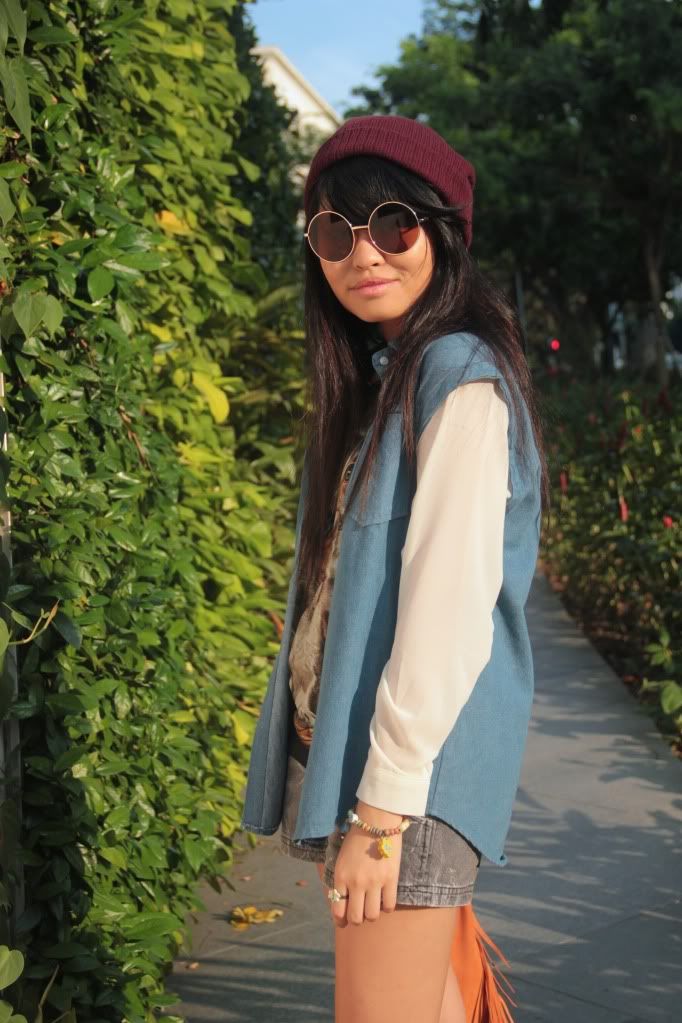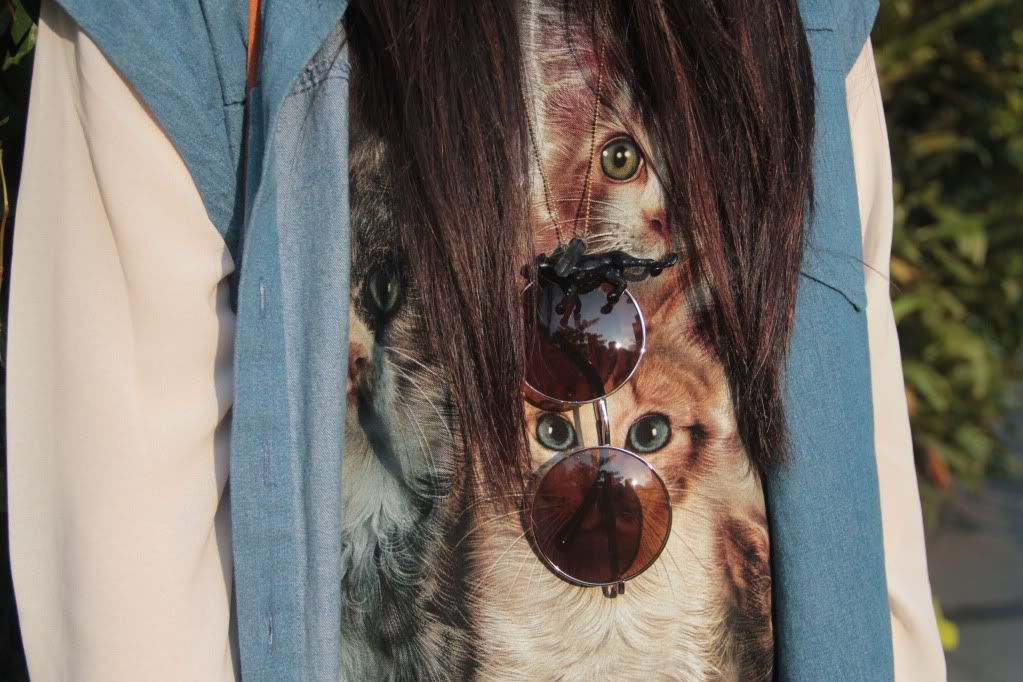 Teashades, The Cobra Shop / denim and polyester top,
Keira Ann
/ LY's Forever 21 beanie
kitten shirt, local shop / fringed bag & shorts, thrifted / cut out boots,
The Last Nocturne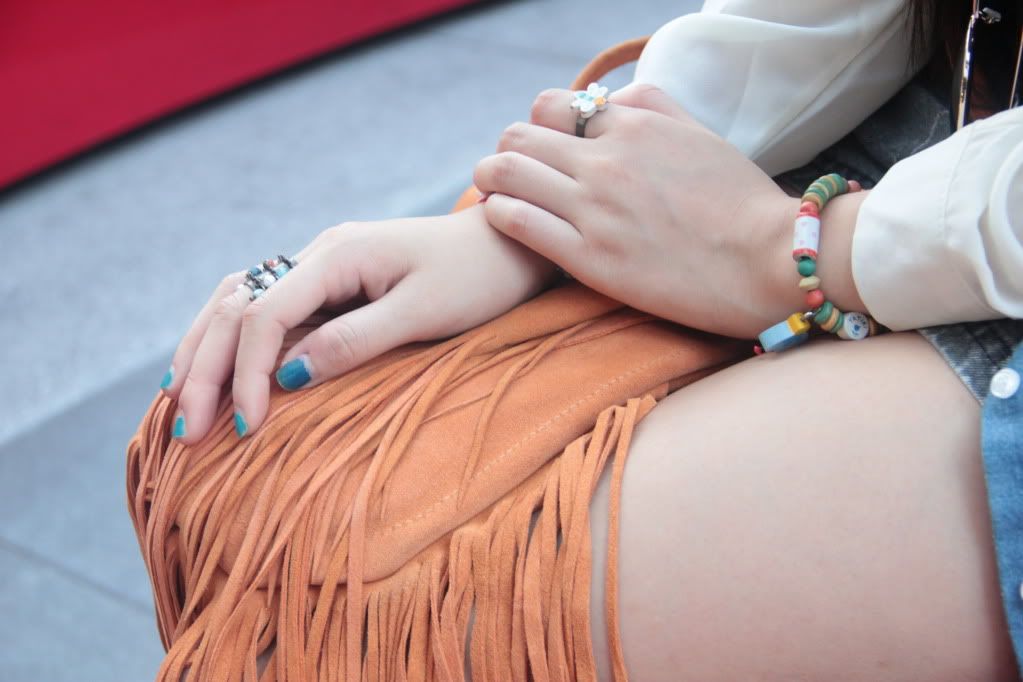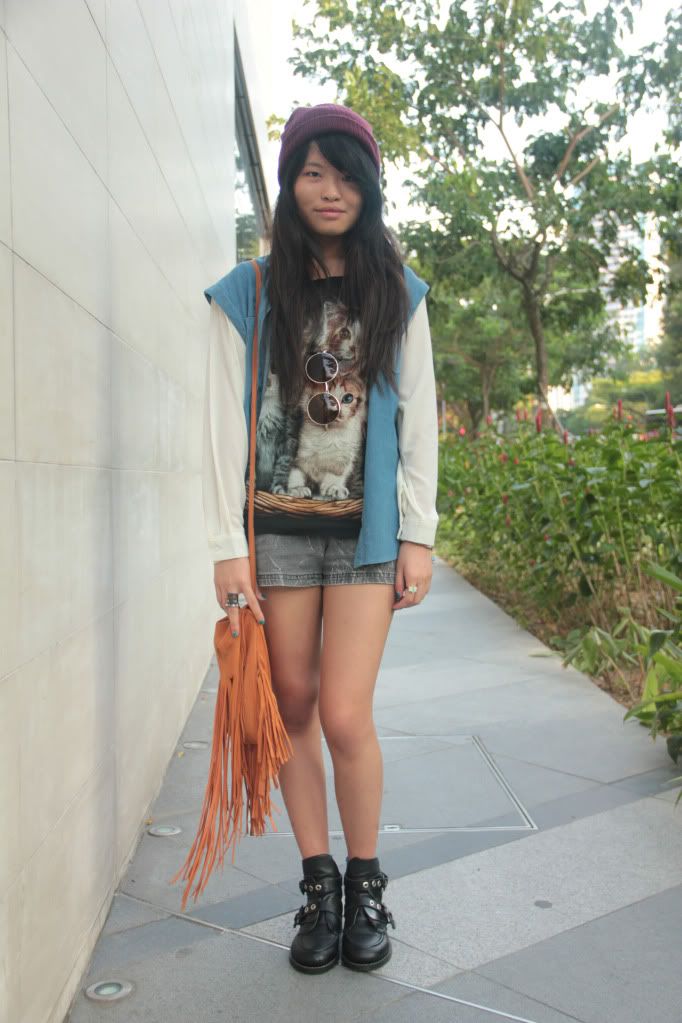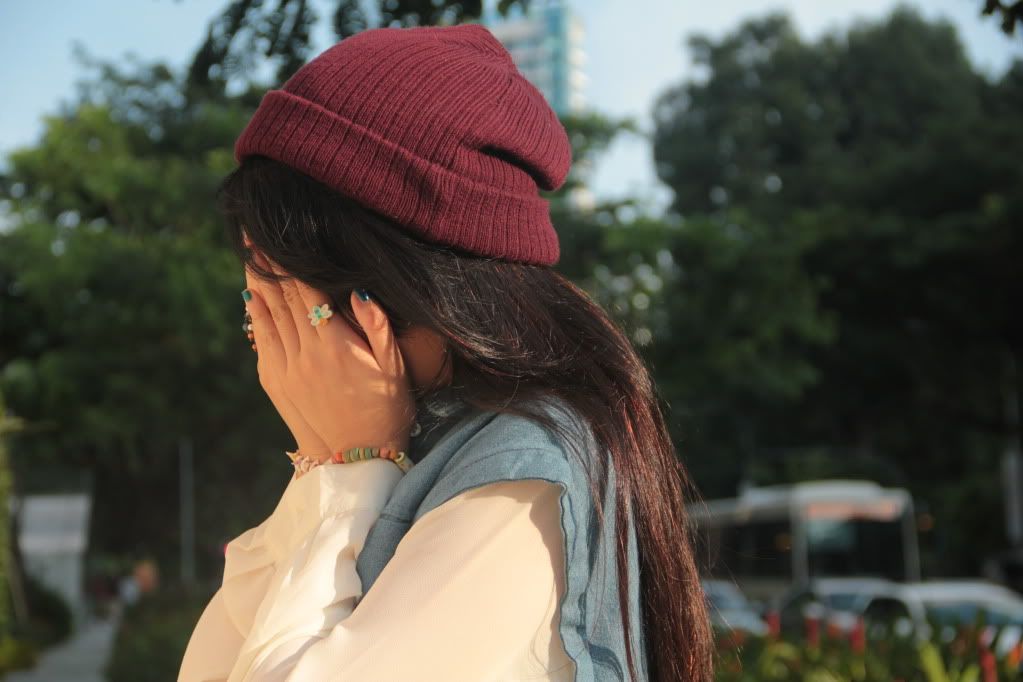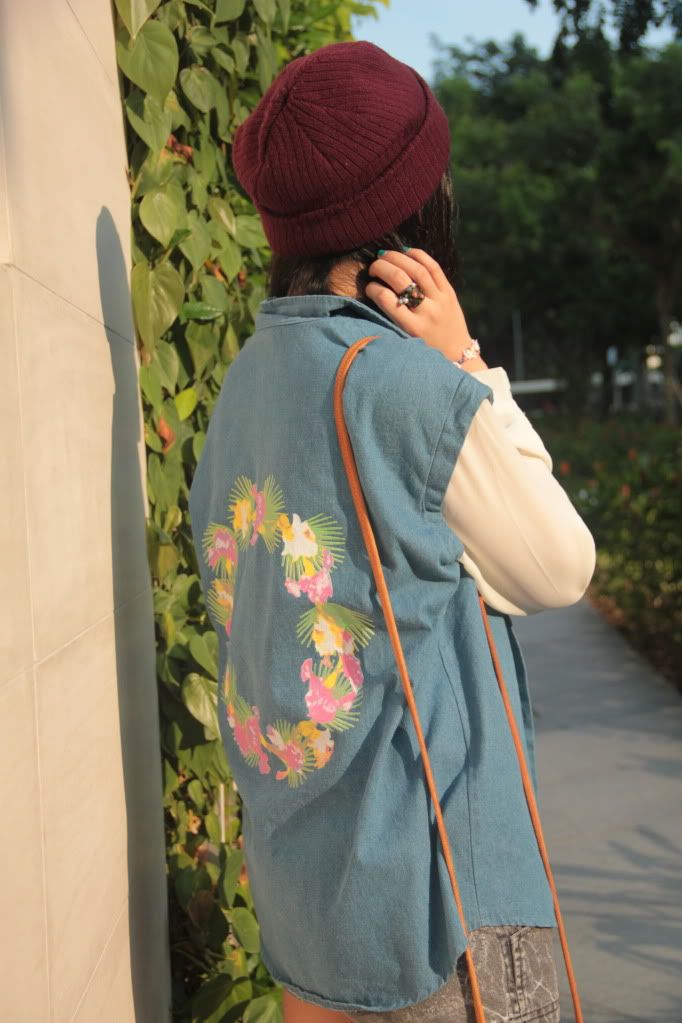 On friday, I met up with Liyuan, the gal who's
MORETHANBITESIZE
! We used to be great friends during secondary school but after graduating and going to different colleges, we haven't met up for a very, very long time. The last time we "met" was months ago, at an art supplies store near our schools. And we didn't get to hang out then too. So, we finally made plans and while discussing what we are going to wear, I came up with a brilliant idea:
to dress up like each other!
I N S P I R A T I O N S :
2012, First
a
n
d
Denim Affair
What I like about LY's style is that she dresses in a "Comfort Over Style" way, but she still look effortlessly chic! She does a lot of DIYs to her clothes and I know she prefers her tank tops, tees, jackets, cardigans oversized. And she always look cute in her oversized jackets - and that's something not a lot of people can do, I feel. I would look very weird if I were to wear one.
So, to dress like her.. ☑ Denim jacket ☑ Tank top/ shirt ☑ Shorts ☑ Boots ☑ Beanie (optional)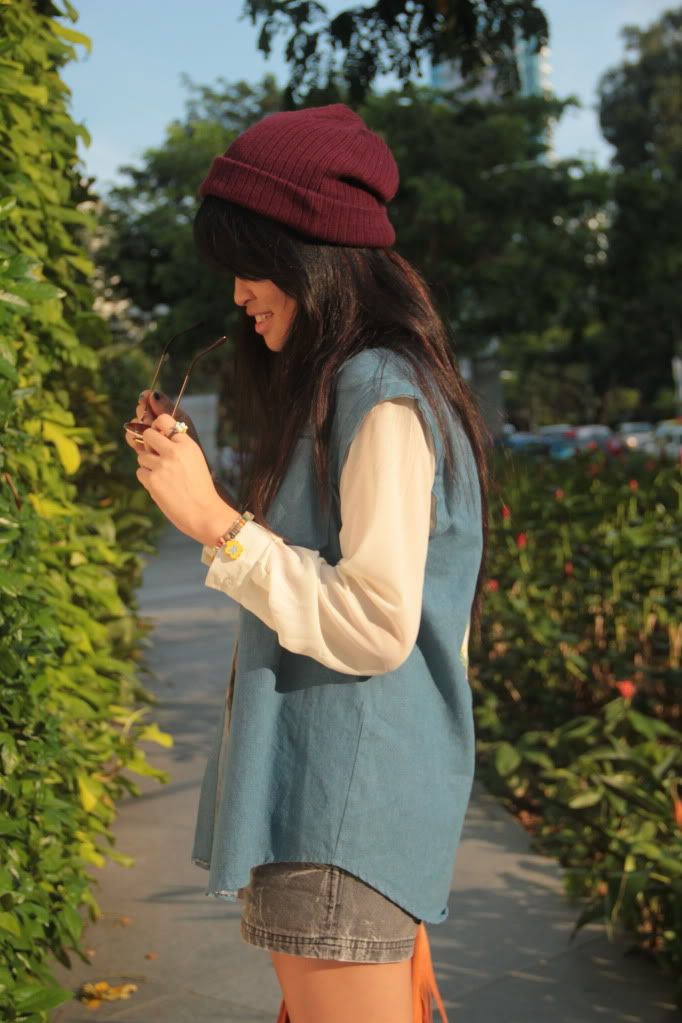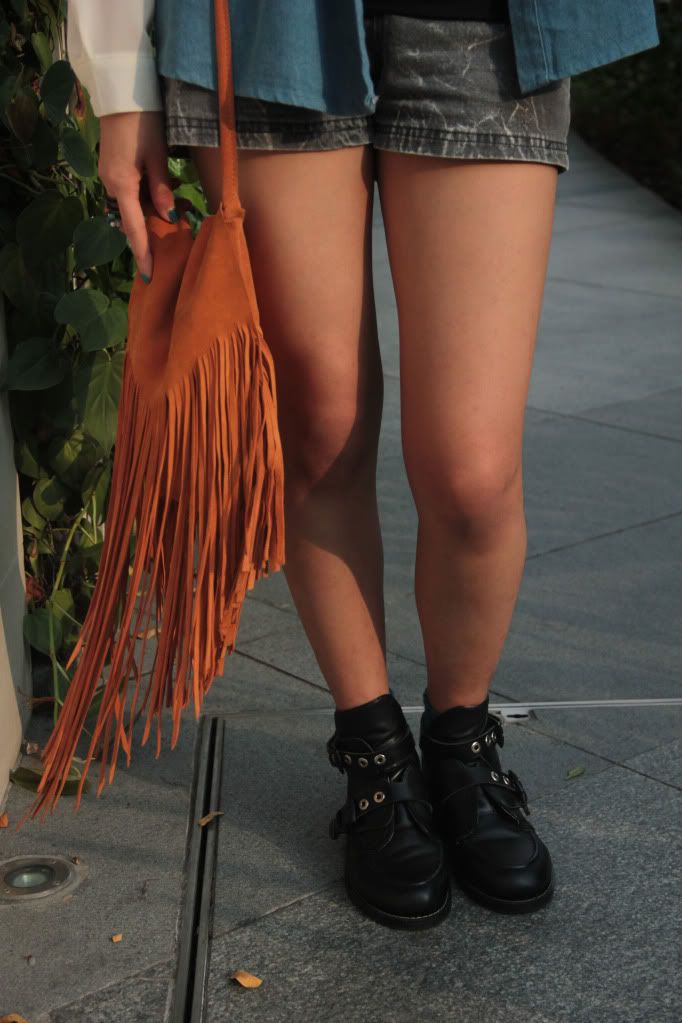 I remembered LY has a tank top that has a native american man on it so I decided to wear my similar kitten tank top! I don't have a proper denim jacket so, I wore my denim top as a jacket! Of course, I added in my own touch with my fringed bag and cut out boots to complete the look! And I am bigger than Liyuan in size thus, me being literally morethanbitesized!
And here's Liyuan in, as she calls it (hehe), her wolfgypsy style: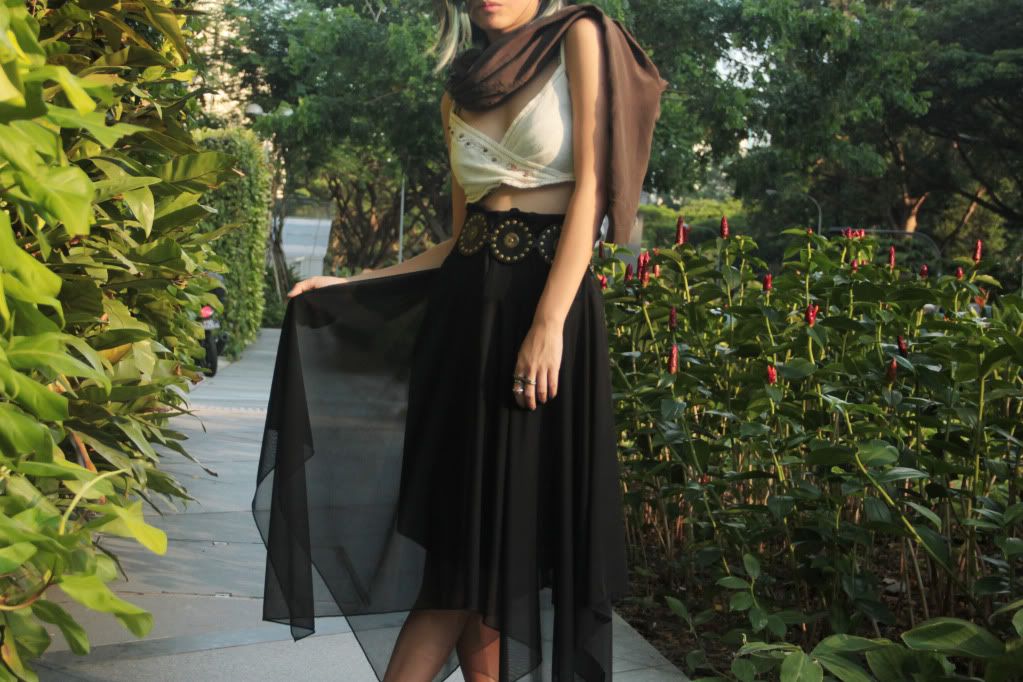 Kimono Cardigan, One teaspoon / Bra top, DIY from a dress / Skirt, her mum's
Sandals, Kid's section / Belt, Forever21 / Ring, Forever 21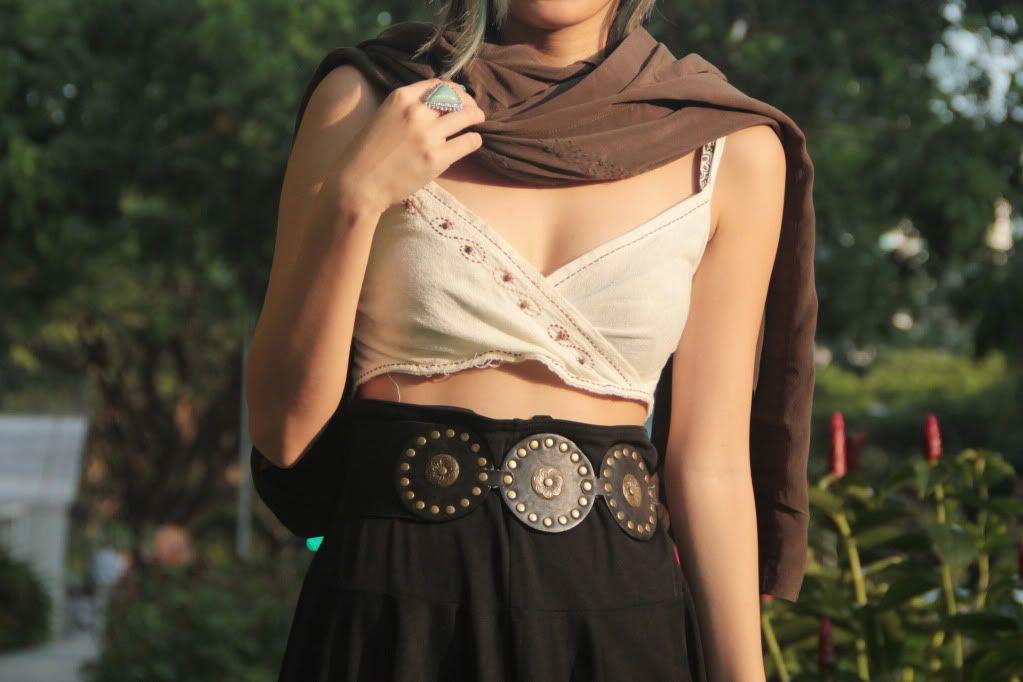 Ahh, she l
ook
s so lovely! She said she got her outfit inspiration from my two looks,
PRΔIRIE W☼LF
an
d
Pain is temporary
! It really look like something I would wear!! It was such a fun idea to dress up like each other because we had to come up with an outfit with what we have. Go check out her own blog post about her outfit! AND the rest of her
morethanbitesize
blog and her
lookbook
as well!!!!