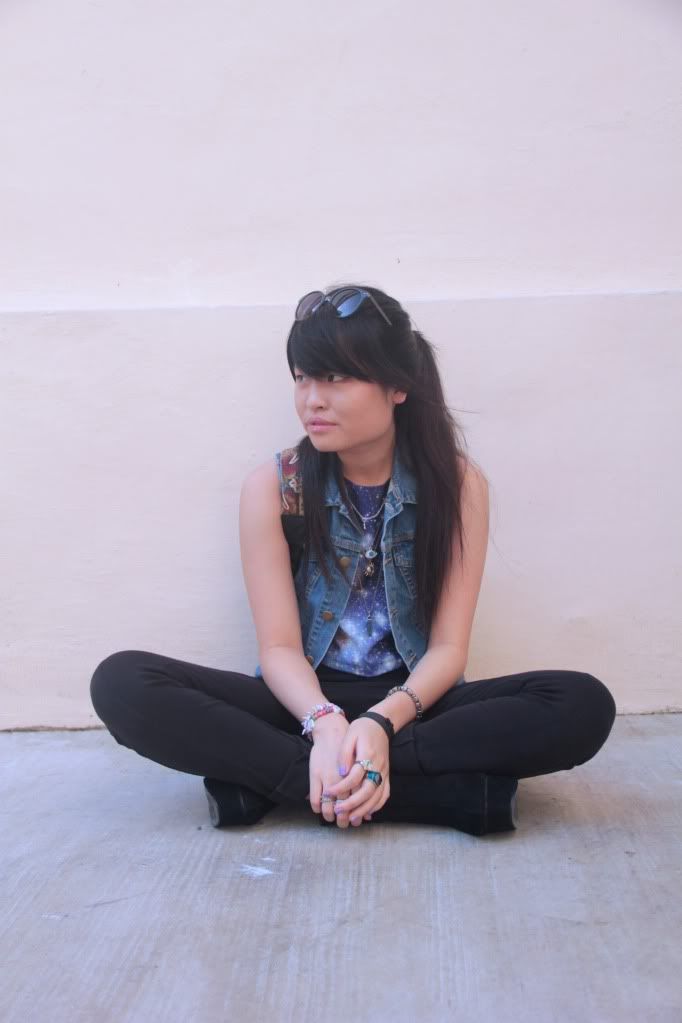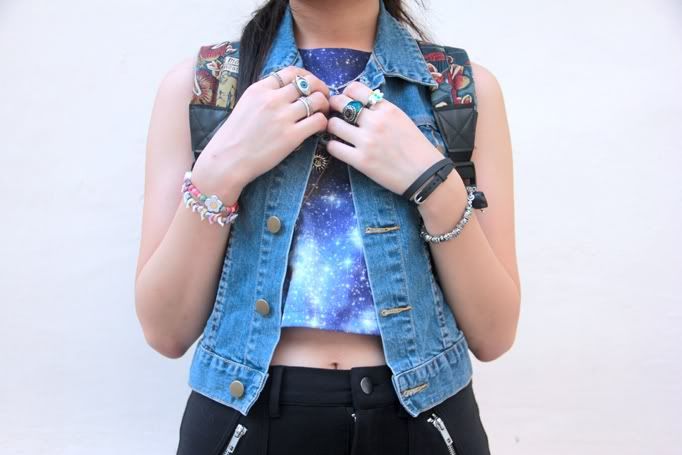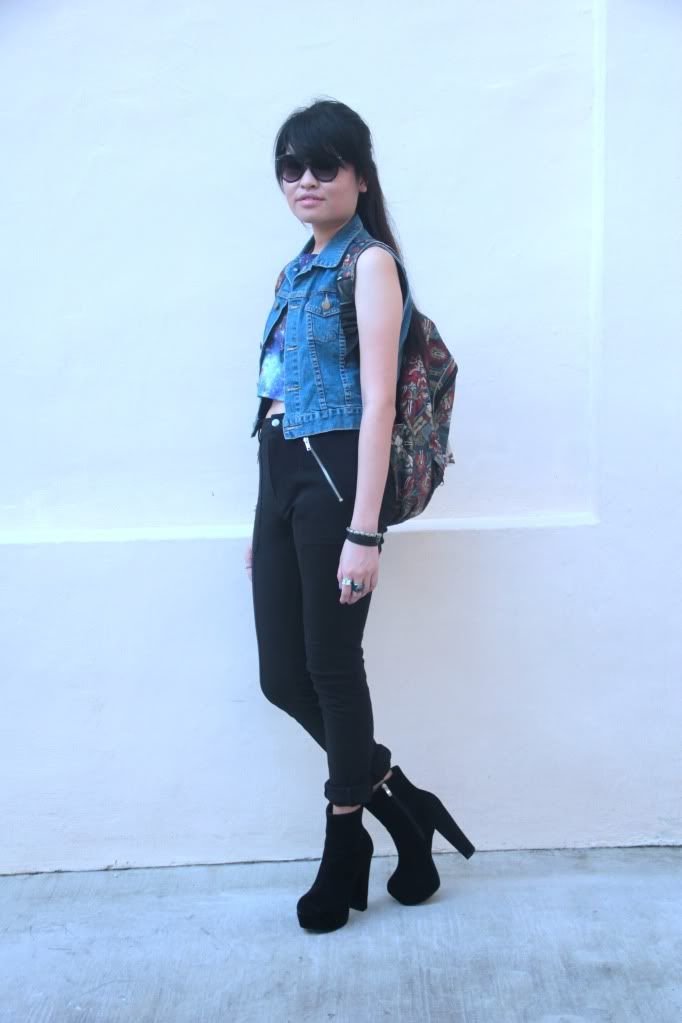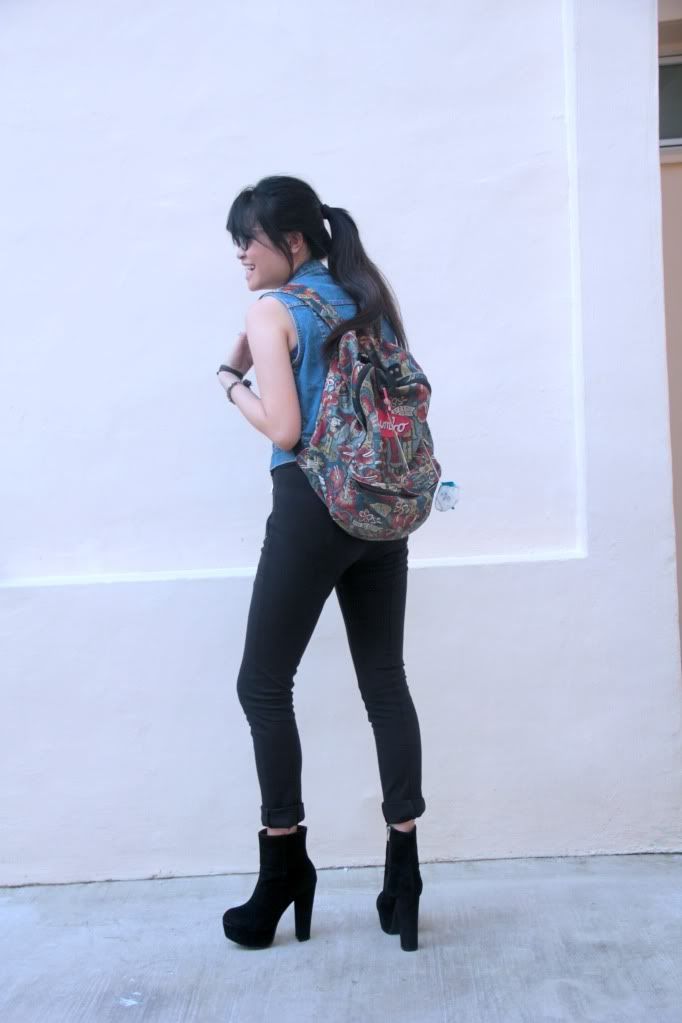 Cosmic crop top, FEP / H&M pants & shades / LY's denim vest / Mambo backpack, parents' / Jemma-lookalikes, Taobao / necklaces, Amen & Topshop
LO AND BEHOLD! PANTS!!!!
OMG WTF, IKR? I don't think I have ever posted an outfit of me in pants on Wolfgypsy before. The thing is, I hardly wear them. I guess I didn't like the feeling of my legs suffocating in them. I wore jeans to school once this year and Diva said,
"Seeing you in jeans is very interesting. Please wear them more."
Haha, with these H&M babies, I just might! Not sure why but I really like these (sports?)pants when I first saw them. Weeks later, I started thinking about them again and I was so happy that these pants were still available.
Visited Liyuan of
morethanbitesize
twice in the past few weeks. We made some outfit plans beforehand and helped each other take photos! It was my first time visiting her house actually and we had pizza hut (1st time there) and she made me pasta (2nd time)! When we were done, we bummed around her house, watched cartoons, caught up and rolled around her bed, enjoying the aircon.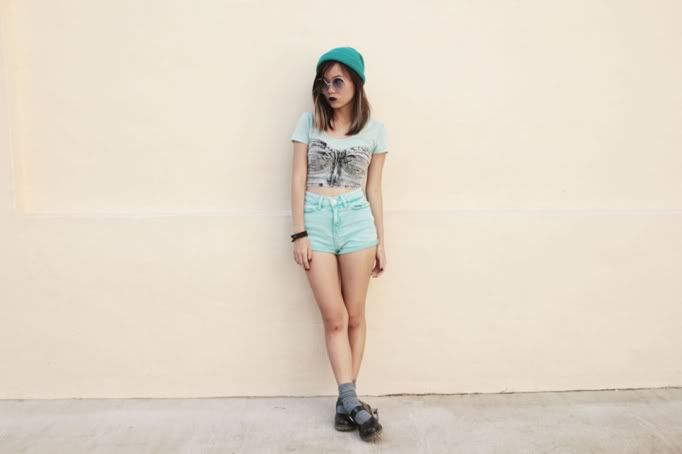 beanie, daiso / sunglasses, costume shop / crop top & shorts, Topshop / denim bralet, shopskinned / socks, uniqlo / maryjanes, bugis street
Decked out in blue, these are her summer essentials. Denim bralet over a crop top? I would have never thought of that! What an interesting way of layering.